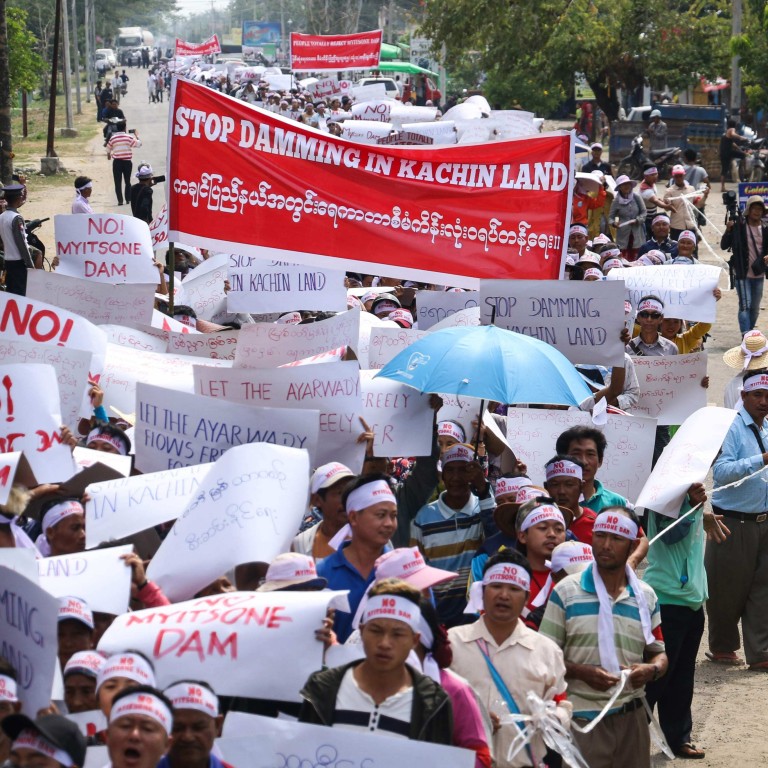 China denies Belt and Road Initiative 'debt trap lie' as infrastructure spending tops US$1 trillion
Beijing says it has signed 'cooperation documents' with 149 countries and 32 international organisations, while taking on 3,000 projects
US Secretary of State Antony Blinken has accused China of creating a 'debt trap' through its Belt and Road Initiative
China has worked with almost 150 countries and spent US$1 trillion as part of Beijing's Belt and Road Initiative to open cross-border trade routes while placing no one in a "debt trap" despite accusations from the United States, according to its foreign ministry.
The government has signed belt and road "cooperation documents" with 149 countries and 32 international organisations as of July 4, while taking on 3,000 projects, Ministry of Foreign Affairs spokesman Wang Wenbin said on Thursday.
The initiative, which is now in its ninth year, offers Chinese support, often through major state-backed enterprises, for roads, airports, seaports and other infrastructure that smooths trade in goods.
Projects began in Asia and extended into Europe before covering parts of Africa and the Americas, but US Secretary of State Antony Blinken has accused China of creating a "debt trap".
"The so-called Chinese debt trap is a lie made up by the US and some other Western countries to deflect responsibility and blame," Wang said.
"Their allegation against China is simply untenable."
"When certain politicians and media in the US and some other Western countries hype up the so-called Chinese debt trap … their real aim is to create a narrative trap to sow discord between China and other developing countries, impede their cooperation and disrupt the growth of developing countries," Wang added.
Belt and road projects have had "mixed" outcomes in Asia, said Erin Murphy, the deputy director of the Centre for Strategic and International Studies think tank's economics programme.
She cited "opaque terms" and "negative environmental and social impacts" as well as "contracts that led toward debt traps".
"[The] projects were welcome in the short term, particularly as they addressed major infrastructure gaps, were built quickly, were perceived as cheap – especially with technology – and without strings attached," Murphy said.
But a lack of "due diligence" on the commercial viability of certain projects led to defaults, she said.
"Such failures will likely result in China's [Belt and Road Initiative]-linked funds going for a deeper, more holistic risk evaluation for their financing," said Heron Lim, an economist with Moody's Analytics.
But he said that China can "showcase" infrastructure projects in Central Asia, one of its original belt and road regions, because they were put in place quickly and spawned industrialisation that is "skilling up local workers".
Also as of July 4, Wang said, China had established "scientific and technological cooperation relationships" with 84 belt and road countries, backed 1,118 joint research projects and launched 53 joint laboratories covering agriculture, energy and health.
Freight trains between China and Europe have also seen "steady growth" and reached more than 190 European cities, the spokesman added.
"All these speak volumes about the endless possibilities of the benefits the [Belt and Road Initiative] can bring to the world," Wang said.