Yuan
Get more with myNEWS
A personalised news feed of stories that matter to you
Learn more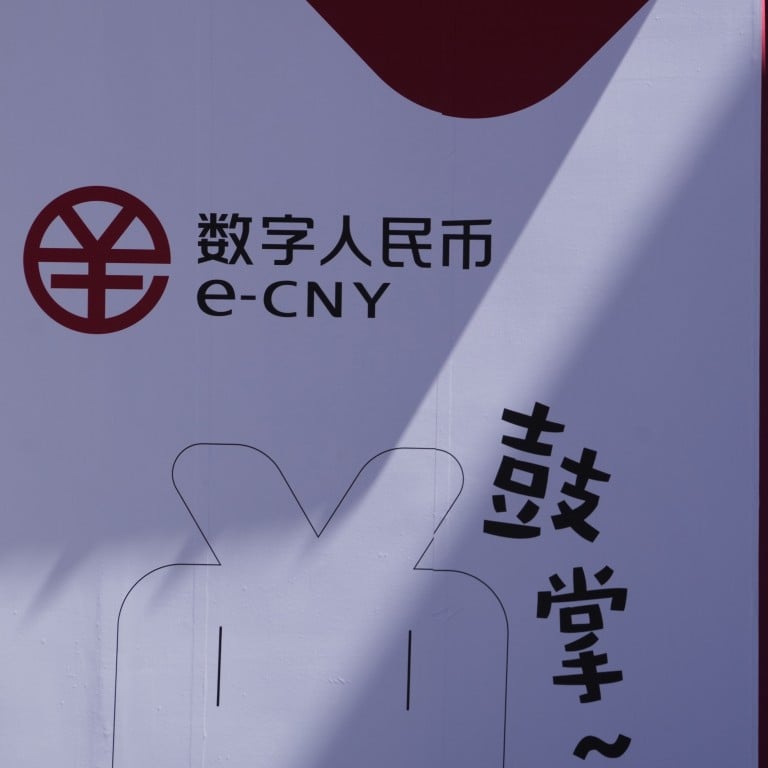 China digital currency: e-CNY offers chance to 'reshape' global payments, boost use of yuan, experts say
Authorities should promote Chinese standards for all digital currencies, which will help expand international use of the yuan, experts say
Beijing hopes wider use of the e-CNY will temper risks of financial decoupling if Washington moves to exclude China from the dollar system
China should take a lead role in creating international rules on digital currencies to help expand global settlements using the yuan.
That was the message from prominent Chinese academics who spoke at the China International Fair for Trade in Services at the weekend, where the country's digital currency, known as the e-CNY, and efforts to internationalise the yuan took centre stage.
Beijing has high hopes for the e-CNY, which has been piloted across the country and been used by tens of millions of Chinese.
Authorities are keen to promote its use in
international transactions
amid risks of US financial decoupling, which could deny China access to the dollar system, and secondary sanctions on trade with countries under Western sanctions like Russia or Iran.
Feng Dengguo, a specialist in communication and information security at the Chinese Academy of Sciences, said authorities should be more proactive in formulating international conventions for digital currencies.
"This is very important because the future development of digital currencies is a trend," he said at a fair forum. "There will be issues of international conventions and rules, so we should actively take part in this work."
Dong Zhiyong, a newly-appointed vice-president at Peking University, said the small share of the yuan in international financial settlements was "very out of proportion" with China's position as the world's No 2 economy.
The yuan accounted for about 2.17 per cent of
global payments
in June, according to SWIFT, the fifth most used currency in the world, dwarfed by the US dollar and euro, while also lower than the pound and yen.
He said creating international technical standards based on the e-CNY would help change the situation and build a global settlement system that fit China's economy.
"A new system based on the e-CNY will also promote the development of the world economy," he said.
Ruan Jianhong, a spokeswoman for the People's Bank of China, told the event on Friday that the Chinese central bank was improving market-based institutional arrangements for cross-border use of the yuan to increase its use.
Though China is increasingly wary about reliance on the US dollar system, many economists say the government's capital controls and trade surplus will continue to limit the yuan.
Foreign firms in China have also warned against Beijing's state-centric approach to technical standards-setting, which is usually done by leading companies and international organisations. There are fears that this could lead to increased politicisation and potential decoupling between China and Western nations.
Beijing is leading the race among global central banks in research and application of digital currencies.
By the end of May, the e-CNY had racked up 264 million transactions in 23 pilot regions, worth 83 billion yuan (US$11.9 billion). Around 4.57 million merchants across China currently accept the digital yuan.
Feng said authorities should encourage more research into digital currencies and harness them to drive technological advances in cryptology, blockchain and privacy protection. He suggested it could also boost development in critical technologies like semiconductors.
Jiang Jingjing, director of the Beijing Institute of Digital Currency, said international settlements had emerged as an important means of sanctions, but the current system was monopolised by the US dollar.
"This situation has a significant uncertain impact on cross-border payments, financial security and the development of the real economy," she said.
"The development of the digital currency provides a possibility for optimising and even reshaping the cross-border payment and settlement system."