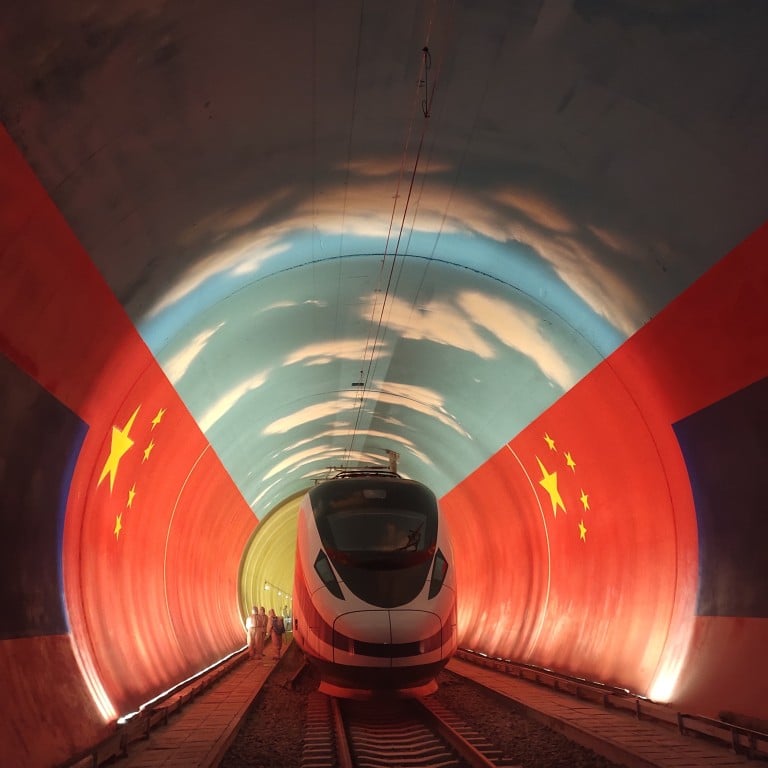 China's debt leniency claim for developing nation 'restructurings' undercut by transparency issues
Ministry of Foreign Affairs said that China has outperformed other G20 members in helping the world's poorer nations deal with the impact of the coronavirus
Restructurings, including cancelling debt, have taken place, but a lack of transparency has made it difficult to assess the level of support
China's claim that it outranks the world's other major economies by the amount of debt it has deferred collecting from developing countries is hard to prove, economists said, due to a lack of hard data.
Ministry of Foreign Affairs spokesman Wang Wenbin said last week that China has outperformed other Group of 20 (G20) members in the Debt Service Suspension Initiative,
which started in May 2020
aimed at helping the world's 73 poorer nations deal with the impact of the coronavirus.
China's loans have supported infrastructure projects across Africa and Southeast Asia for a decade or more,
including via its Belt and Road Initiative,
although recent loan issues in Laos and Sri Lanka have added suspicion about Chinese debt.
"Restructurings", including cancelling debt and changing repayment terms, have already taken place, said James McCormack, managing director and global head of sovereign and supranational ratings, at Fitch Ratings.
"The biggest criticism levelled at China by the international financial community is that the debt restructurings are not sufficiently transparent, making it more difficult for other creditors to assess what level of support they may need to provide to ensure the debtor country's external debt position is sustainable," he said.
A total of 48 of the 73 eligible nations took part in the initiative before it expired at the end of December 2021, with US$12.9 billion in debt-service payments owed by participating countries to their creditors suspended from May 2020 to December 2021, according to a G20 communique in February.
"[China has been] doing its utmost to support developing countries as they seek to address their difficulties in line with the principle of joint actions and fair burden-sharing," Wang said last week in Beijing.
"We call on the US to earnestly fulfil its due responsibilities and make real contributions to easing the debt burden of developing countries instead of deflecting blame."
China has made progress in its agreement made in July to restructure Zambia's debt, while also negotiating with 30 other African countries, said Alicia Garcia-Herrero, chief Asia-Pacific economist with the French investment bank Natixis.
A list of cases tracked by the Johns Hopkins School of Advanced International Studies' China Africa Research Initiative showed Chinese creditors Eximbank and the China International Development Cooperation Agency have suspended more than US$1.3 billion in debt service in 23 countries under the G20 programme, including 16 African nations.
Suspensions in Zambia totalled US$110 million, US$25 million in the Maldives, US$40 million in Tajikistan and US$378 million in Kenya, the Johns Hopkins initiative data showed.
President Xi Jinping said in November that China would exempt least-developed African countries from interest-free government loans that were due by the following month.
Chinese officials often forgive zero-interest loans to less developed countries and have also arranged debt-equity swaps, said Sun Yun, director of the Stimson Centre's China programme in Washington.
Zero-interest loans are "relatively easy to write off" as direct foreign aid, but make up just a "fraction" of China's total and its policy banks expect to be repaid, said Scott Morris, senior fellow with the Centre for Global Development, an independent Washington-based think tank.
But it is hard to know how much debt China has forgiven because it does not "disclose the terms" of its initial agreements with developing countries, said Han Enze, an associate professor in the Department of Politics and Public Administration at the University of Hong Kong.
China has not joined the Paris Club, a decades-old group of officials from 22 countries who help nations pay off loans, because membership would require more transparency, Garcia said.
According to World Bank international debt statistics, by the end of 2020, single-government creditors accounted for 26 per cent of public external debt facing 82 lower-income countries, with China at less than 10 per cent of the total.
Protests erupted in Sri Lanka in 2017 over a decision to hand over operations at Hambantota International Port when Colombo was unable to repay loans China had made to aid its development.
Deepening financial problems in countries that owe China money could attract attention from other creditor nations and multilateral lenders, such as development banks, some experts said.
If other countries are offering loans to African states, China might try to sweeten its own deals, Han added.
China and the United States have long been vying for influence in Africa, with US Secretary of State Antony Blinken saying in August that countries should "have choices" and "weigh them transparently".
Since the 1980s, Japan, the US and China have also sought influence in Southeast Asia, a politically neutral hotbed for investment and newly wealthy consumers.
In Asia, China could make an impact on impoverished Laos if it restructured its loans, said Thitinan Pongsudirak, a political-science professor at Chulalongkorn University in Bangkok.
Around half of Loas' debt is owed to China on loans for projects, including the China-Laos railway.
The Southeast Asian country's international reserves are now almost empty as Laos faces "huge debt", Pongsudirak said, with its total public and publicly guaranteed debt amounting to 88 per cent of its gross domestic product.
"If Laos goes into sovereign bankruptcy, it really makes China look bad on a number of fronts," Pongsudirak said.
"It leaves room for other countries to come in [and] would set a bad example that China doesn't support Laos."
A deeper debt crisis in Laos would further "undermine belt and road" credibility in other countries, he added, referring to China's belt and road development plan.
To head off future debt problems around the world, China may lower lending rates, extend repayment terms and securitise loans with collateral such as minerals or revenue from infrastructure projects, Morris added.
China took an equity stake in the Lao railway in part because it figured Laos could not repay an equivalent-value loan, Morris said.