Taiwan
Get more with myNEWS
A personalised news feed of stories that matter to you
Learn more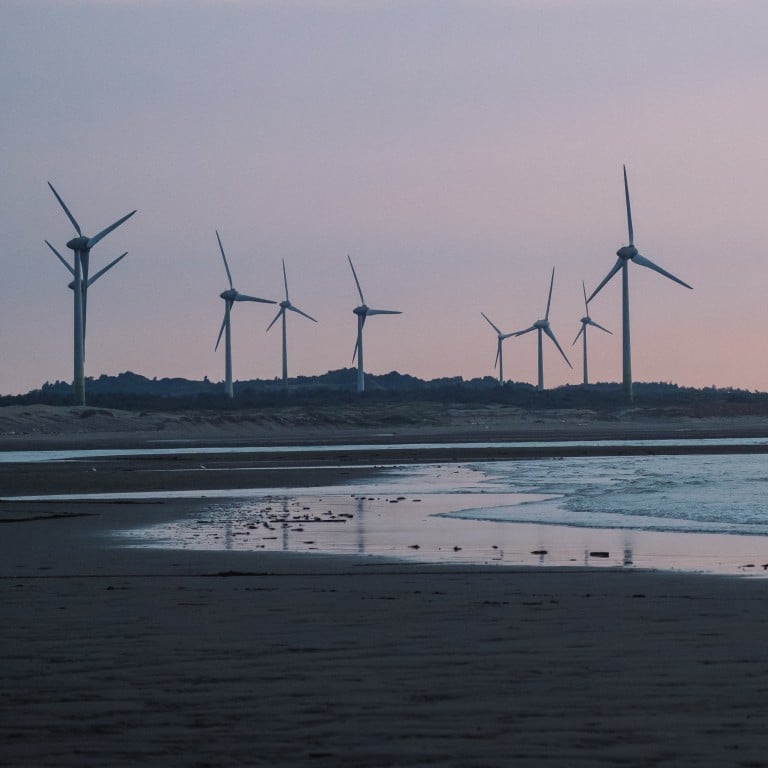 Taiwan's foreign investment surges with 'no short-term issues', but China clouds outlook
Approved foreign investment into Taiwan grew by 152 per cent to US$11.14 billion over the first three quarters of the year
'There are no short-term issues', analysts said, but Nancy Pelosi's earlier visit and Xi Jinping's latest call for reunification cloud the long-term outlook
Foreign investment into Taiwan soared in the first nine months of the year as Beijing's zero-Covid policy "stagnated" mainland China's economic activity, but the outlook following US House Speaker Nancy Pelosi's visit and Xi Jinping's latest call for reunification remains unclear, analysts said.
Approved foreign investment into Taiwan grew by 152 per cent over the first three quarters of the year despite the island's heightened tensions with mainland China.
Government permits for direct investment from overseas reached US$11.14 billion between January and September compared to US$4.42 billion during the same period last year, according to the Investment Commission of Taiwan's Ministry of Economic Affairs.
"They will look at the stability of Taiwan, and there are no short-term issues," said Kent Chong, a partner with professional services firm PwC in Taipei.
Foreign-based firms like Taiwan for its talent, wealth of intellectual property and access to other parts of Asia, added Chong.
But investors will re-examine their outlook as Xi's unprecedented third-term as Chinese paramount leader may add uncertainties to the Taiwan issue.
Mainland China regards Taiwan as a breakaway province that must be reunified with the mainland, by force if necessary. The People's Liberation Army conducted military drills around Taiwan in August after
Pelosi defied repeated warnings
with a whirlwind visit, which Beijing viewed as an endorsement of the pro-independence camp.
Foreign-headquartered firms may have picked Taiwan this year to avoid lockdowns and other closures under mainland China's zero-Covid policy, said Darson Chiu, a research fellow at the Taiwan Institute of Economic Research think tank in Taipei.
Mainland China traditionally draws foreign capital for its relatively low manufacturing costs and giant consumer market, but the zero-Covid policy "has caused economic activities within China to stagnate", Chiu said.
"Therefore, these foreign direct investors must find alternative production locations to meet the needs of their orders. Tension between the two sides of the Taiwan Strait will indeed affect decisions of foreign direct investors, but it seems that it is more urgent to be able to start production," he added.
Foreign companies with assets in Taiwan
already had contingency plans
or made them during Pelosi's visit, analysts said earlier. Those measures fit with long-term planning that takes many events into account during the decision-making process.
"I'd push back on the notion that there's less [foreign direct investment] coming into Taiwan as a function of China's response to Mrs Pelosi's visit," said Rupert Hammond-Chambers, president of the US-Taiwan Business Council advocacy group in Washington.
"Decisions are made over months and years, not weeks and months.
"It's too early to tell what the long-term implications will be for capital deployment in response to that event."
As part of the Taiwan government identifying new energy sources as a key sector for economic growth, European firms had around US$3.85 billion approved to invest in wind power, the government-funded Central News Agency in Taipei reported on Saturday, representing one of the largest outlays this year.
On Thursday, the commission called green energy and offshore wind power the "main reasons for investment" in the first nine months of the year.
Cayman Islands-registered electric scooter developer Gogoro was also approved to invest US$78.54 million into its Taiwan operation, according to the commission.
Gogoro said on Monday that it was continuing to invest in Taiwan as the number of riders grows and areas such as research and development need capital.
Japan's Tokio Marine & Nichido Fire Insurance will also be allowed to allocate US$228.8 million having said in August that it had acquired the majority share in a Taiwan-based insurer and added it as a subsidiary.
The Investment Commission approved 1,836 unique foreign-invested projects in the first three quarters of 2022 compared to 1,968 during the same period last year.
The US$4.48 billion of total investment approved in June before Pelosi's visit remains the largest single month this year, although the totals in August and September were both on par with other months of the year.
Investment into Taiwan from mainland China fell markedly, commission figures showed, with US$19.25 million approved from January until September, down from US$29.47 million over the same period last year.