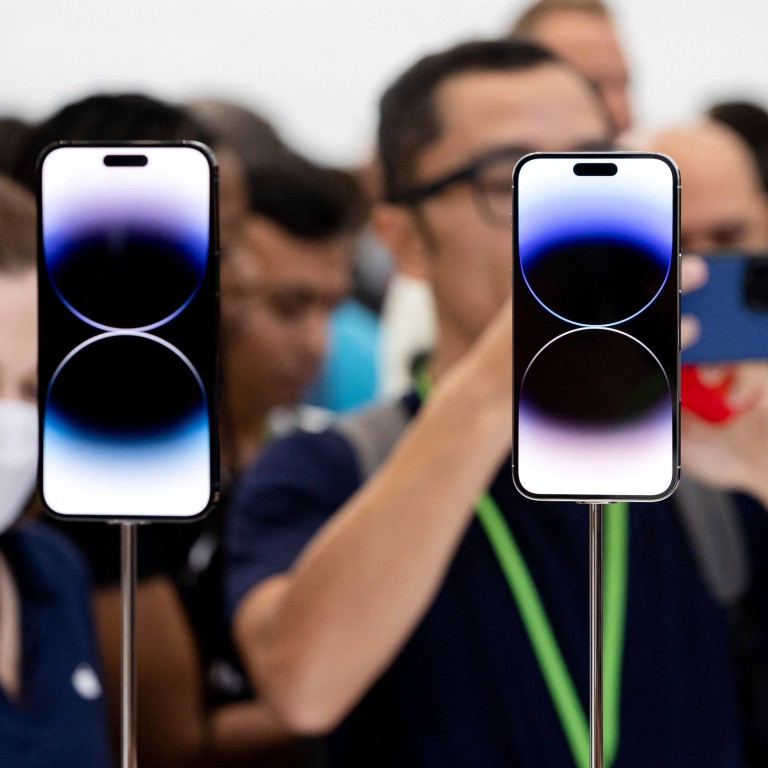 US firms increasingly eyeing manufacturing 'backups' as China's zero-Covid policy accelerates reshoring
Vietnam, Thailand, Mexico, India and South Korea are seen as 'prime candidates' for a so-called China plus one strategy to diversify manufacturing
Reshoring activities were heavily seen in 2018 and 2019, when the US-China trade war hit American manufacturers with import tariffs of up to 25 per cent
American companies are increasingly looking outside China to find a "backup" for manufacturing operations due to their falling confidence with Beijing's zero-Covid policy, according to a US-based global consulting firm.
The "prime candidates" for a so-called
China plus one strategy,
which seeks diversification for manufacturers by reducing reliance on China as a production base, include Vietnam, Thailand, Mexico, India and South Korea, according to Chicago-headquartered Kearney.
"This sentiment will continue even if Beijing lifts the zero-Covid policy after a few months because manufacturers are sensitive to unpredictability," said Shay Luo, a Kearney principal who helped write Kearney's 2021 reshoring index report.
"Although many of them are speculating what's going on in China and taking the wait-and-see approach, Covid has accelerated the expansion outside of [the country]."
Kearney's 2021 reshoring index showed that US imports of manufactured goods from Asia's low-cost countries and regions totalled 14.49 per cent of its domestic gross manufactured output last year, up from 12.95 per cent in 2020.
Reshoring involves bringing manufacturing and services back to or closer to a firm's home country from overseas, often from China to the US, Mexico or Canada.
The growth of reliance on supply chains in Asia has cancelled out the active reshoring activities seen in 2018 and 2019, when the
US-China trade war
hit American manufacturers with import tariffs of up to 25 per cent, according to the Kearney report.
But starting in the last quarter of 2020, the report added, reliance on China "diminished" to 55 per cent from 66 per cent in 2018 as other Asian low-cost countries began to recover from the coronavirus pandemic.
China's decline was driven by shifts in industries, including primary metals, textile mills, machinery except electrical, and to a lesser extent computer, electronic products and miscellaneous manufactured commodities.
Textile mill production, for example, dropped by 38 per cent in China while it grew by 26 per cent in other Asian low-cost countries.
It also showed the South Asian country is gradually assuming an important position in the firm's China plus one strategy.
"China has been a world factory for many years and it contributes one-thirds of global production," said Abe Eshkenazi, CEO at the Chicago-based Association for Supply Chain Management.
"Based on the disruptions we've experienced and the lockdowns in China, it's not surprising companies are considering regional strategies in addition to China, to support or develop greater capacity to respond to the disruptions."
Kearney's study showed that 92 per cent of interviewees said they "are feeling positive" about reshoring, compared to 78 per cent in the previous report in 2020.
The annual reshoring index, which started tracking reshoring manufacturing activities since 2014, had a response rate of up to 90 per cent after receiving replies from 115 manufacturing executives and 102 chief executive officers to a survey conducted in March.
Some 45 per cent of respondents said that they have been approached to consider reshoring by their employees, followed by the board of directors, industry organisations, family and friends, as well as local or state-level government officials.
"Prior to the pandemic and the subsequent disruptions, supply chains operated very efficiently under a 'just-in-time' model," added Eshkenazi, referring to the management philosophy that involves goods being received from suppliers only as they are needed.
"Consumers expected and received reasonable pricing, product variety and rapid delivery."
The severity of disruptions, including geopolitical tensions, environmental issues, the Ukraine war and the lingering effects of the coronavirus with the zero-Covid policy in China, are among the challenges faced by companies, he added.
"Historically, [companies] have been able to deal with single disruptions, unfortunately the current environment creates forecasting and planning challenges for almost every industry," said Eshkenazi.
According to Kearney's report, most companies with reshoring targets will only increase their reshored operations by less than 50 per cent because there are still concerns that the supply of materials and components is not yet available around their key offices in the US.