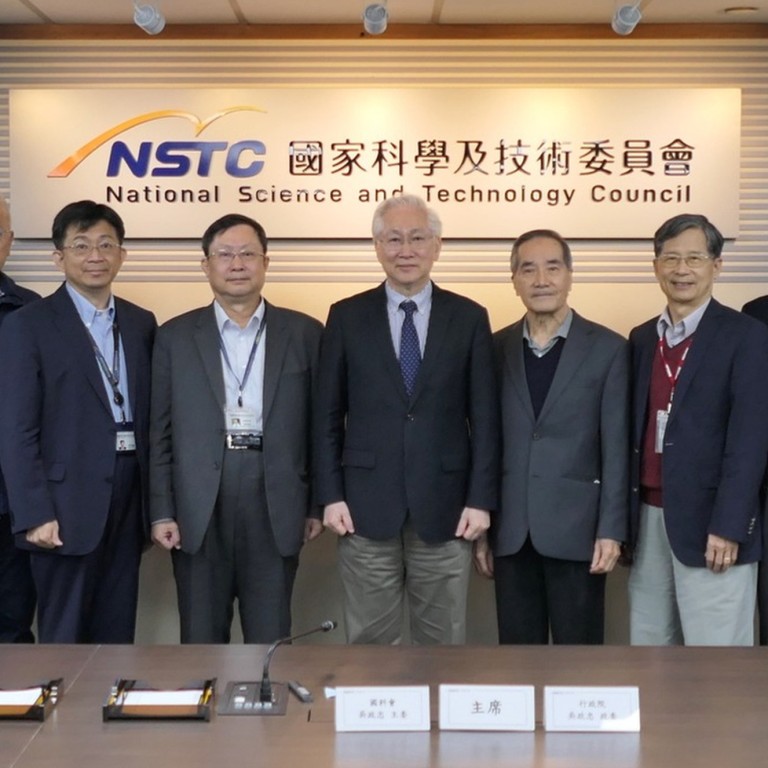 Taiwan kicks off plan to advance US$150 billion semiconductor industry with talent training, research funding
National Science and Technology Council will work with other government departments to increase training and attract talent from abroad
Plans also call for new funds, 'ventures' and upgrades to key research facilities by 2035, while also developing 'high-level international semiconductor talent'
Officials in Taiwan, the world's biggest supplier of chips for the likes of PCs and smartphones, will step up talent training and research funding to advance the country's already giant semiconductor industry, which is under pressure from a labour shortage and fast-moving geopolitical changes.
The National Science and Technology Council is working with other government departments to increase training, the council said in a post on its Facebook page on Thursday.
They will work to develop "high-level international semiconductor talent" in Taiwan and attract the same from abroad, the post said.
Plans for 2035 also call for new funds, "ventures" and upgrades to key research facilities, the council added.
It also added that it will "accelerate" improvements to hardware and software for semiconductor research, with particular investment on the software side.
Research institutions will receive help to expand their "large-scale equipment", the Facebook post said.
Taiwan is seeking to retain its world-leading position following a surge in global demand for chips between 2020 and 2022 and growing interest in other countries to expand their own industries, analysts said.
"Today, nations are fighting over chips, from redesigning supply chains to building local chip ecosystems," said Abishur Prakash, a co-founder at the Canadian advisory firm, the Centre for Innovating the Future.
"As this happens, having a steady flow of talent is a prerequisite to become a global chip power. For Taiwan especially, it's important because Taiwanese firms are helping build chip industries across the West.
"This is a long-term play by Taiwan to … build a new kind of geopolitical edge."
Taiwan supplies around 60 per cent of the world's chips, which are used in the likes of iPhones and electric vehicles, with Taiwan Semiconductor Manufacturing Company the world's biggest chip contractor.
South Korea-based chip developer Samsung Semiconductor is also "looking to expand", while "soft" US and European economies do not bode well for chip sales, said Robert Carnell, chief Asia-Pacific economist with ING.
He said that means "semiconductor demand may have to be driven by China's reopening".
Mainland China is expanding its chip sector to avoid hi-tech transfer controls imposed by the US government, which is separately trying to strengthen links with Taiwan's semiconductor sector.
"This industry does have a poor track record in matching supply and demand, resulting in some very violent cyclical moves," Carnell added.
Taiwanese officials are also coming to terms with one of the world's lowest birth rates, and to cover potential talent shortfalls across the whole economy, the government said in September it would try to bring in
400,000 foreign workers by 2030.
The science and technology council, though, has not set a target for new talent to be trained for its chip sector, a council spokeswoman said on Friday.
Government agencies are already training citizens for technology jobs, in some cases targeting furloughed or unemployed workers, said Brady Wang, a Taipei-based semiconductor analyst with the Counterpoint market research firm.
Unemployed workers receiving financial support from the government, he added, may be obliged to retrain and find new jobs.
"If they can't find talent, the companies would need to hire people without qualifications, which isn't good," Wang added.