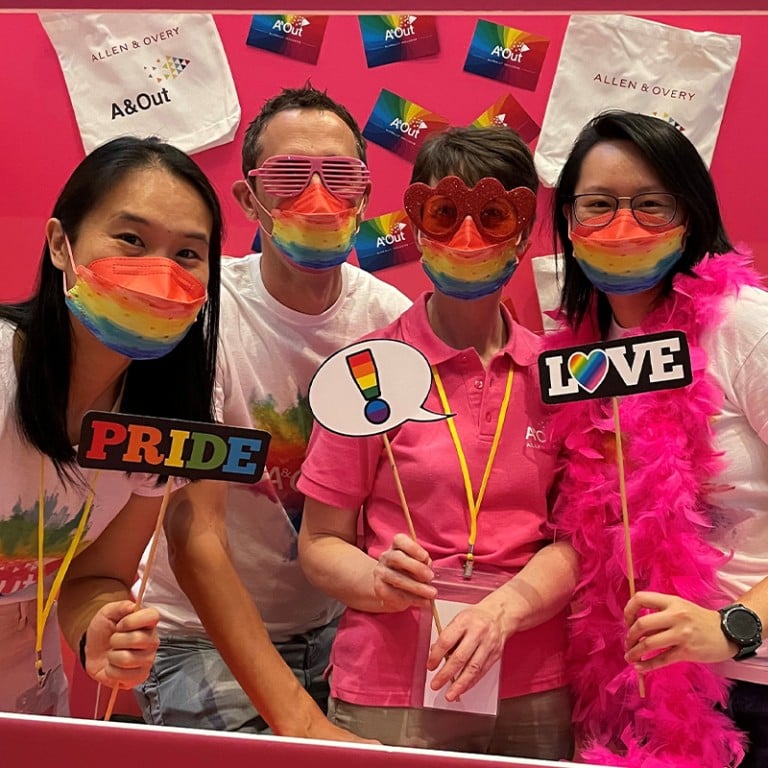 All In: Diversity, Equity & Inclusion at Allen & Overy and considerations for an inclusive workplace
We thrive when we embrace each other's uniqueness. At Allen & Overy (A&O), we cannot be advanced as a firm with everyone being the same, which is why Diversity, Equity and Inclusion (DE&I) is one of our strategic priorities. It is central to the kind of firm we want to be- bringing together experiences, perspectives and diversity in our thinking to generate ideas and build creative solutions.
Our DE&I efforts are focused on five key areas:
1. Striving for a better gender balance
2. Race and ethnicity - enabling diverse people to thrive
3. Supporting our LGBTQ+ colleagues and communities
4. Improving social mobility
5. Supporting our colleagues with disabilities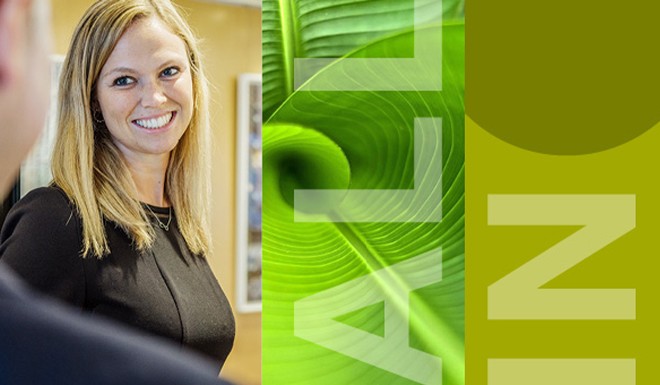 In May 2021, we strengthened our firmwide DE&I message with the launch of "All In", A&O's commitment to creating an inclusive culture that celebrates and embraces difference. All In seeks to ensure that everyone at A&O know they have a role to play in creating an inclusive workplace and challenging bias. Every day, we are working hard to create an environment where everyone feels that they can bring their authentic selves to work. To be comfortable and confident to be who they are in the workplace. To feel like they belong. To be All In.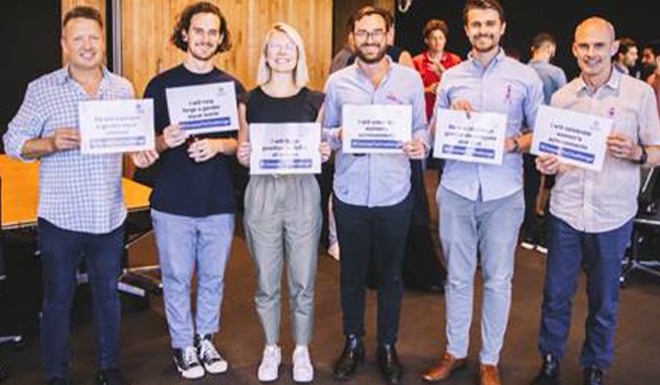 We understand the importance of active Allyship in proactively elevating and supporting others, helping to create an environment where we can be ourselves. Through our focus groups and affinity networks, we encourage Allies to be open, aware, supportive, involved and outspoken. 
At A&O, we acknowledge that a number of factors including culture, religion and the overall receptiveness of society to diversity varies. There is no such thing as a blanket approach when engaging with people, gathering feedback or rolling out initiatives.  For organisations looking to build a sustainable DE&I programme, businesses must go beyond understanding the benefits of diversity. 
Considerations in creating a more inclusive workplace 
1. Establish a vision and goals, review them regularly. 
Establish clear goals specific to a region or market with a deliberate plan to drive action. Our goals are based on a set of guiding principles such as: focusing our resources on areas that will have the biggest impact to the success of our people and business; ensuring that the issues and challenges are different in each jurisdiction and adapting our approach while pursuing a common goal; encouraging open and honest review and feedback; and aiming to influence the bigger picture by forming and sharing the debate beyond A&O and with our clients.
2. Listen. 
It is critical to listen to staff and not assume that the challenges and concerns in one market are the same in another. We continuously listen to our staff through focus groups and conversations.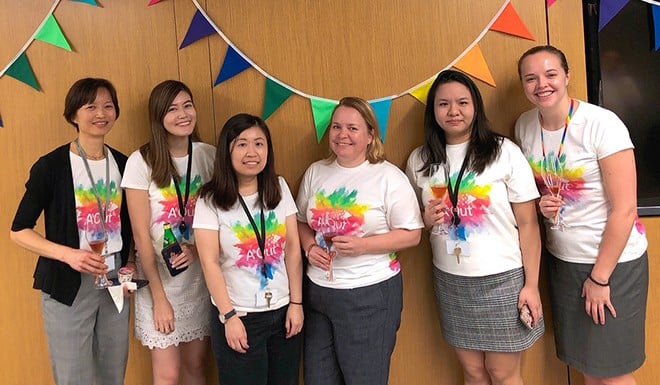 3. Set up affinity groups. 
Affinity groups provide opportunities for staff to get together to network, to learn, to share ideas and support each other. At A&O we work with our DE&I affinity groups on a wide variety of issues such as inclusive policies, recruitment and retention, training and focused initiatives. 
4. Collaborate with clients, alumni and external organisations to encourage sustainable change. 
In June 2019, A&O launched an unprecedented piece of pro bono research in collaboration with the Hong Kong Equal Opportunities Commission, entitled
"The Recognition and Treatment of Relationships under Hong Kong Law."
The research analysed all legislation and some government policies in Hong Kong to identify where an individual's relationship status impacts their legal rights and obligations. In preparation for the report, we collaborated with a number of clients and other local law firms as well as speaking on the findings to a number of organisations. This resulted in a number of organisations taking their own action to encourage change.
5.  Make people accountable. 
We hold ourselves accountable, with data and transparency at the heart of our DE&I strategy. To make real change, we need to understand the composite of our people. This will highlight where barriers and challenges exist. This enables us to both measure progress and be honest with ourselves when the progress is not what it should be. Also, our commitment to DE&I extends beyond our walls, utilising our expertise on a wide range of global issues in collaboration with clients and other organisations. We are proud of the progress that we have made, but we know we are not there yet. We will keep asking hard questions and making brave decisions until we are.