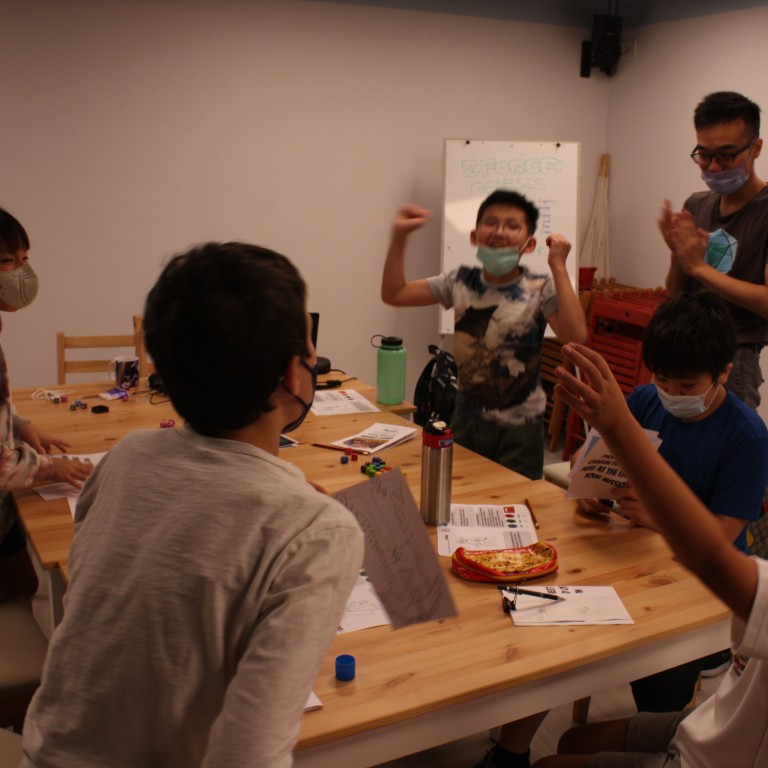 The right way to approach learning through play: Design for learning, deliver for play
by Vince Siu, Founder and CEO, Press Start Academy
 
"Life is about the journey, not the destination."
Ralph Waldo Emerson was talking about life in general, but nowhere does his famous quote apply more aptly than in the field of education.
The current discourse on the
Future of Work
emphasises "21st-century" soft skills such as creativity and collaboration. With this continued evolution in the nature of work, academic destinations – grades, then university placements and finally job titles – can't and shouldn't be the overriding focus of education anymore.
The journey of education is going to be just as important as the destination, and that journey is going to become radically different as it takes on the dual role of training us in skills both hard and soft.
School was once synonymous with rote learning, and excellence with encyclopaedic recollection, so it made logical sense that academic achievement was associated with spending more time on our studies. The first half of the oft-quoted Chinese proverb "勤有功,戲無益" (literally: diligence leads to success, play is frivolous) is rooted in this sensibility, and has some merit when it comes to grade-based destinations.
It is no longer that world: Students now have vast swathes of information at their fingertips, and accordingly teachers are evolving from oracles delivering truths and instructing knowledge, to facilitators helping them process data and structure their understanding.
This explains the growing popularity of pedagogical approaches such as project-based and inquiry-based learning. These concepts emphasise the process of learning, rather than the outcomes: unearthing a problem, researching information, designing a solution and presenting the story.
It also explains the rise in our collective consciousness of terms like gamification and learning through play: If process is paramount, then that process should be an enjoyable, self-directed and engaging one.
Whisper it quietly, but we already see evidence for this all around us.
We see
Hollywood directors and A-list actors
who credit imaginative, collaborative storytelling games like Dungeons and Dragons for their careers; we know
architects, urban planners and civil designers
who developed their passion from all the hours they spent playing Sim City growing up; we will meet future engineers who experienced their own lightbulb moments when they built their first epic structures on Minecraft.
These are but a small segment of games and play experiences that have served not only to inspire, but to make that inspiration process fun, in the way that only games and play experiences can.
We learn best when we have agency over our learning – that is, when we are in control of our pacing, when we act on our acquired knowledge, when we know that we've achieved mastery. Being inherently interactive experiences that require active input – and that require active cognitive processing before the active input – games and play put us in the driver's seat, and remind us that it feels good to be there.
It sounds simple – let's design games, write stories, create characters and build worlds so the journey becomes fun, hands-on and immersive. All it takes is a glance at our students, who don't want class to end and for whom their next session can't come sooner, to see that play is the way to go.
But what about the learning? What about our destination?
Let's be clear: When we advocate for learning through play, our argument spans both the journey and the destination: We must account for soft skill development as much as academic outcomes, and we must deliver a learning journey that is empowering, engaging and entertaining to boot.
Learning through play must not emphasise play at the expense of learning.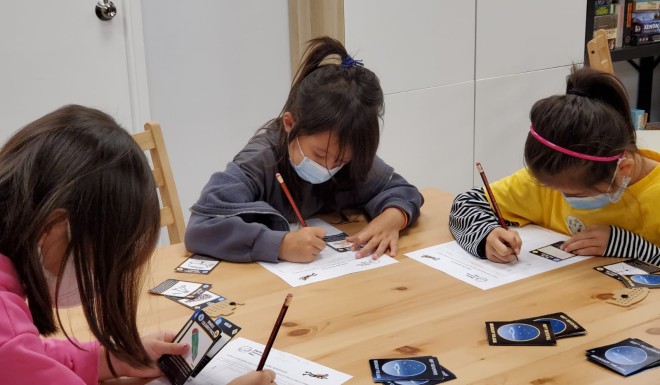 Learning design is a balancing act, making sure that learning goals are focused but not narrow; topics covered are comprehensive but not broad; and emphasis in 21st-century skills, such as creativity, collaboration and critical thinking, are targeted but not siloed.
Before we conceptualise, design and deliver a learning journey – a journey that ideally plays to the student's strengths and preferences – we first need to identify where the destination is, set up checkpoints along the way, and anticipate the evidence needed to know that we're on the right path.
That destination should encompass not just academic outcomes (the understanding and mastery of academic topics) but also skill development outcomes (how we communicate, collaborate, process and create). The process, the play, the imagination, is at its best when we are learning from it, in the same way that the best science fiction allows, even compels us to reflect upon the human condition even among the stars.
That's the power of art – and when done right, learning through play is an artistic endeavour, with the artist starting with a message to share and a story to tell, before finding their most powerful way of delivering it.
In the ongoing exploration of learning through play and the evolving nature of education, we must avoid focusing too much on the experience at the expense of the learning, but rather focus on learning first in the design while focusing on play first in the delivery.
In so doing, we make sure that the journey is memorable, and the destination is worthwhile.