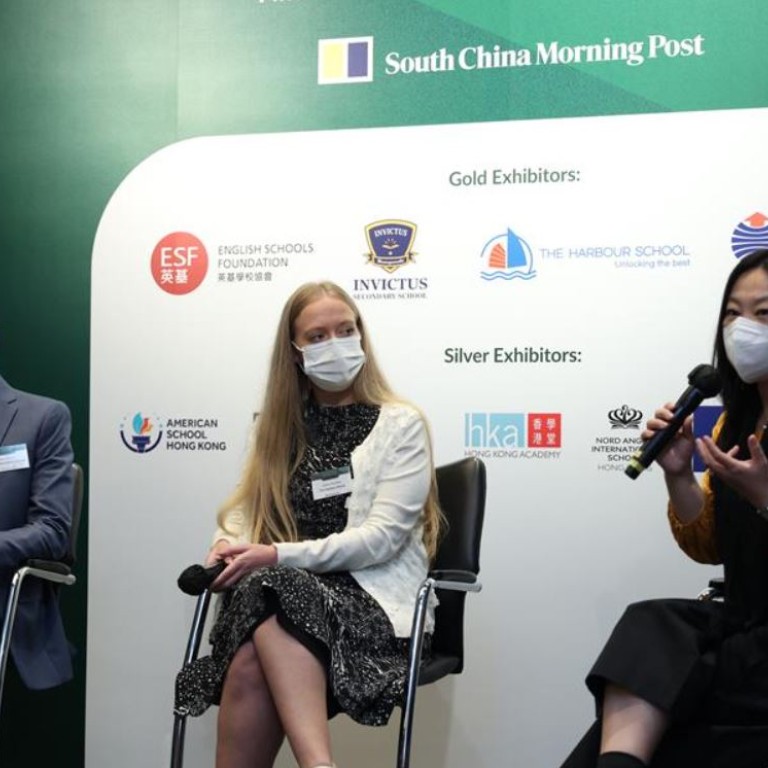 How to emotionally prepare your child for secondary school
A recent South China Morning Post panel discussion moderated by Ms. Jannie Tam, Founder and Senior Director of GROWDynamics Talent Development, gave insight into how parents can emotionally prepare their children for secondary school.
The speakers on this panel include Alison Harding, High School Co-Principal at The Harbour School, and Mr. Allan Morrison, Principal for Secondary at DSC International School.
The Secondary School Transition Is a Time of Change
Many changes come with children's transition from primary to secondary school. Students may go to a new school or a new campus, have different timetables, experience different academic rigor, and make new relationships with peers and teachers. 
Though these adjustments can be challenging to navigate, Mr. Allan Morrison shared that "the biggest change is really around the social and emotional development." Around the age of 12 and 13, children gain independence and move from a more black and white world to a more abstract world. As children explore this new world and get more freedom, parents may also face some challenges as their child starts testing the limits of their independence.
How to Support Your Child in This Transition
Perhaps most importantly, Alison Harding advised parents to have "really open, honest conversations about how things are going—and that doesn't necessarily have to be, 'how are things going academically' … that can be, 'how are things going with peer relationships?'" Keeping an open line of communication within the family can help ease stress before, during, and after the transition.
Additionally, it's helpful for both parents and children to attend any induction programs or events that are set up by the school before the start of term. Getting a feel for the school environment and the faculty, families, and students can help parents and children feel more confident and prepared.
Action Steps for Parents
The panelists shared some of the critical action steps parents can take to aid their children during this transition. Alison said that in the beginning stages of secondary school, it is "really important to focus on what gives [your] child purpose. What drives them forward? What are they going to enjoy in the future? What are they good at?" Keeping these questions in mind ensures that parents don't lose sight of their child's needs and helps lead students in the correct direction as they approach graduation.
Mr. Allan advised that "maintaining open communication" is essential. As children become more independent, they can also become more closed-off. Being consistent and persistent when asking questions about your child's academics, social life, and well-being will nurture their social-emotional development.
 
This article is published by 
SCMP Events
 as post-event insights from the Secondary School Education Forum 2022 for the benefit of our attendees and the wider SCMP readership.