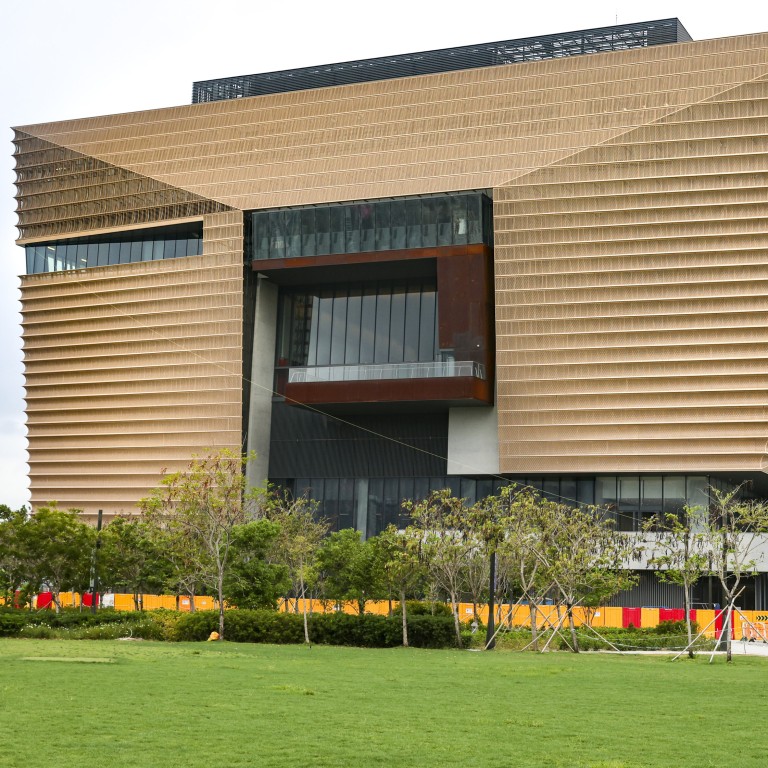 Hong Kong Palace Museum 'ready to be fully opened' on July 2, with security checks in place
Visitors to pass through metal detectors at entrance and belongings to be scanned; daily shuttle service around West Kowloon Cultural District available
More than 70 per cent of tickets for July sold, with all free entry slots for the month also booked
The Hong Kong Palace Museum is set to open its doors on Saturday, having sold more than 70 per cent of tickets for next month and received a final shipment of national treasures loaned by its counterpart in Beijing.
Unlike M+, the other flagship museum at the West Kowloon Cultural District, visitors to the Hong Kong Palace Museum will have to undergo security checks at the entrance on the ground floor, passing through metal detectors upon entry while backpacks and other belongings will be screened by an X-ray detection machine.
"We have been working overnight to place the artefacts in our exhibition halls, everything will be placed in display cabinets tonight and our exhibitions will be ready. We are confident that the Palace Museum is ready to be fully opened on July 2," museum director Dr Louis Ng Chi-wa said.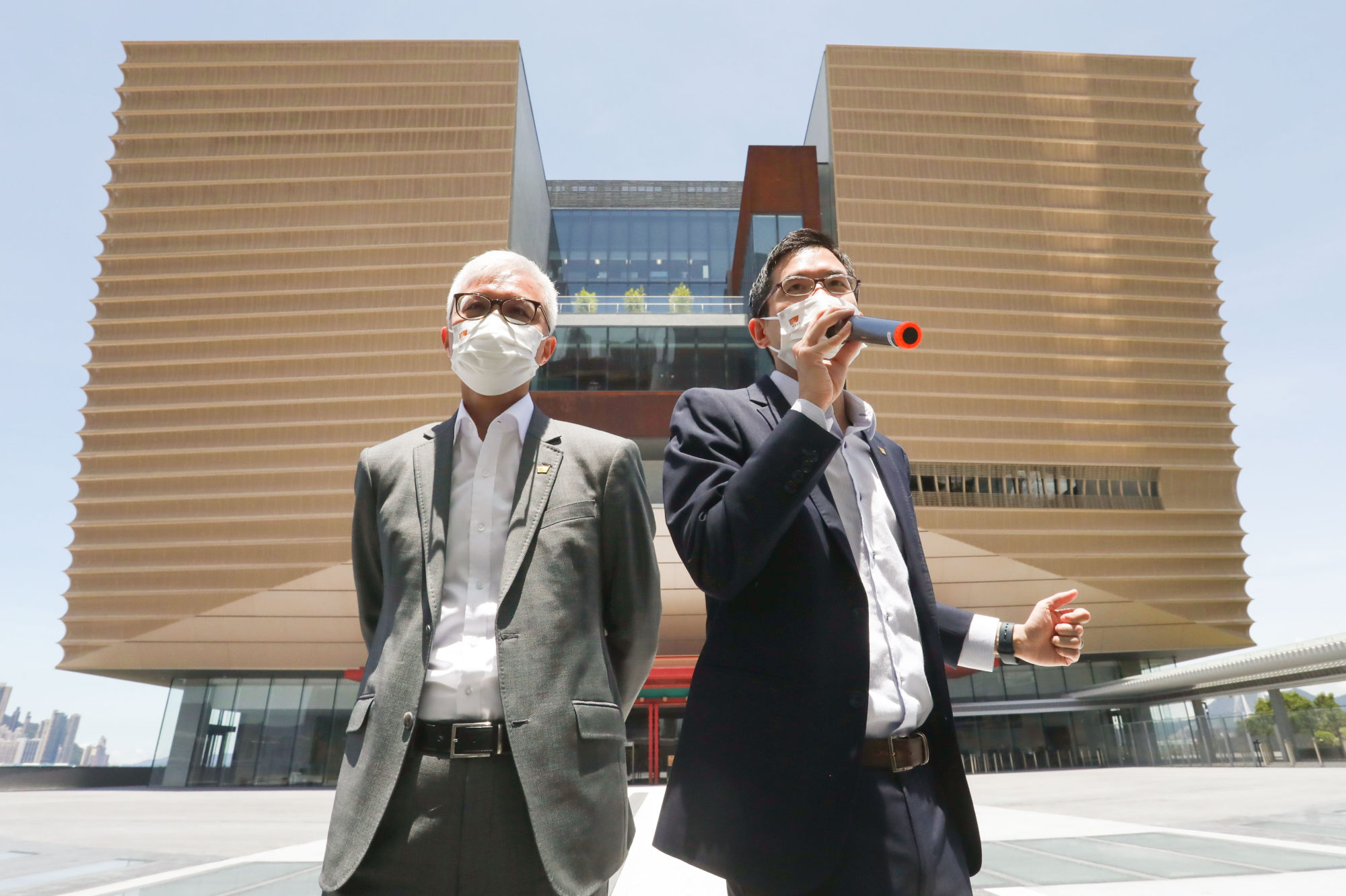 Visitors are required to buy tickets for entry. About 100,000 tickets for July – 60,000 for general admission and 40,000 for special admittance – were already sold by last Sunday, less than two weeks since sales began on June 14.
The general admission tickets, each priced at HK$50 (US$6.40) for adults, will allow visitors to take in seven exhibitions, while the special tickets at HK$120 each cover all nine exhibitions.
The museum will be open to the public for free on Wednesdays during its first year of operation. Slots for free entry in July were booked out by last Sunday, the West Kowloon Cultural District Authority said.
The museum will release tickets for the first week of August on July 12, along with additional tickets for July 12 to July 31.
When asked about the unprecedented security checks, Ng said the arrangements were jointly devised with the Beijing Palace Museum to protect artefacts on loan from the capital.
Ng refused to name examples of forbidden items, saying that there were no hard-and-fast rules, as the museum trusted security staff at the entrance to make professional decisions that would both protect the artefacts and ensure a pleasant experience for visitors.
Food and water can be brought into the museum but not consumed. Eating and drinking remain prohibited inside exhibition halls. Visitors can choose to store their belongings in lockers available for use by the hour.
Brian Yuen, deputy director of operations, said a free shuttle service would be available for visitors to get to the museum, M+ and the western entrance of the cultural district.
The daily shuttle service will operate from 10am to 7pm, departing every 15 minutes with each bus carrying a maximum of 28 passengers. A Post reporter recorded a six-and-a-half minute journey on the service from the museum to M+, while a round trip took about 10 minutes.
Five minibus lines from Kowloon MTR station will be available daily to transport visitors to the museum. A new bus route, 973, connecting Tsim Sha Tsui and Stanley, will commence service from July 2 with a stop in front of the museum.
About 500 parking spaces will be available in the cultural district, with around 30 situated in the car park at the museum.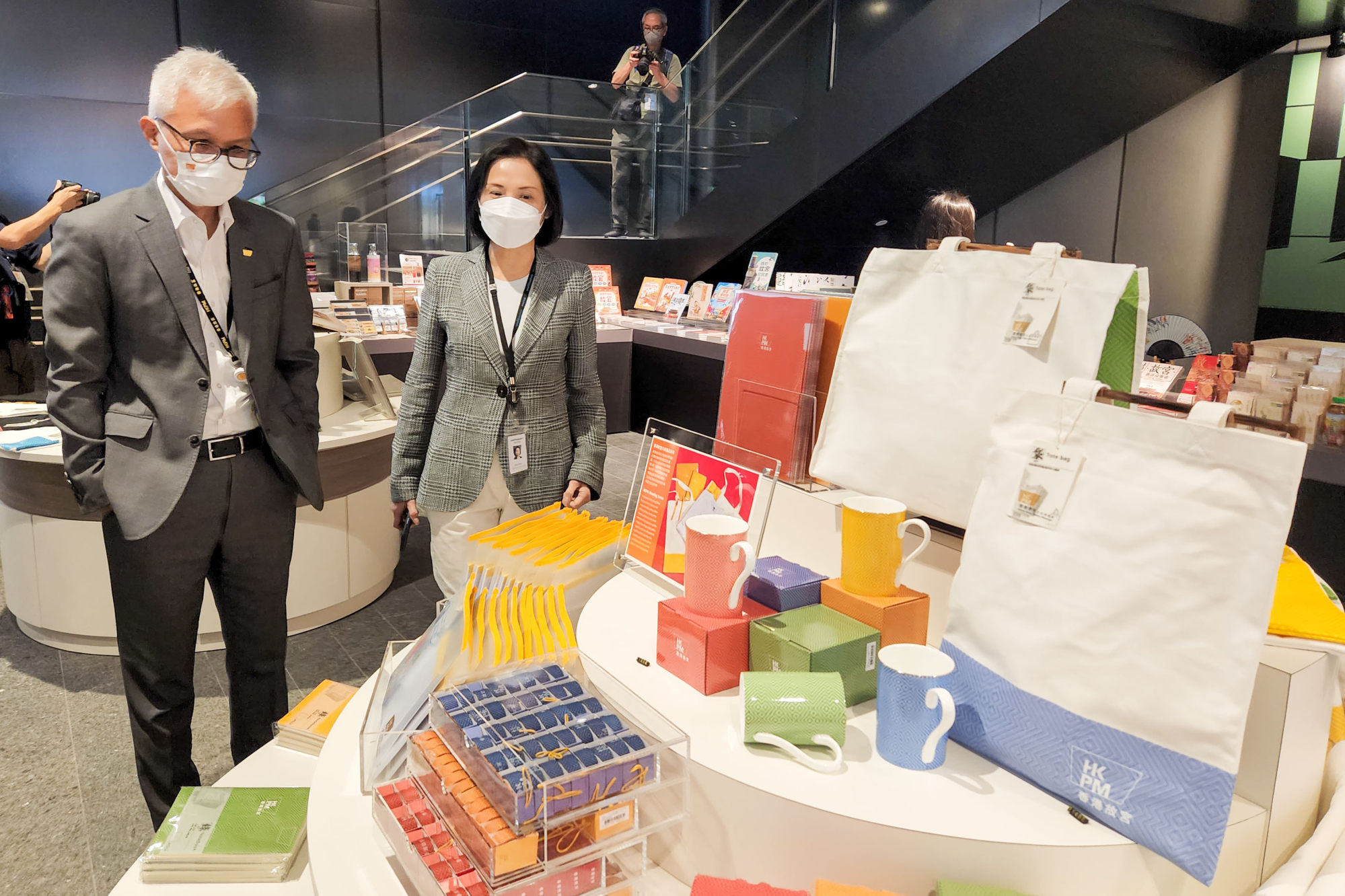 Three restaurants will be available at the museum, serving Chinese, French and Western cafe-style food respectively. French eatery Crepes and Bakes is already in operation, while the Chinese noodle bar and cafe will open before Saturday.
The museum offers nine inaugural exhibitions that span across dynasties and artefact types. Exhibits include ceramics and paintings, as well as contemporary work referencing traditional Chinese culture from local artists. Grade-one national treasures loaned temporarily from the Palace Museum in Beijing will be displayed in a number of exhibitions.
The Hong Kong Palace Museum, the result of a HK$3.5 billion deal with Beijing to create a replica of the one in the capital, is part of celebrations marking the city's 25th anniversary of its return to Chinese rule.
Chief Executive Carrie Lam Cheng Yuet-ngor earlier this month described the museum as a "cultural connector" to showcase Chinese culture to the world, saying it could "enhance our cultural confidence and the
sense of national pride
".