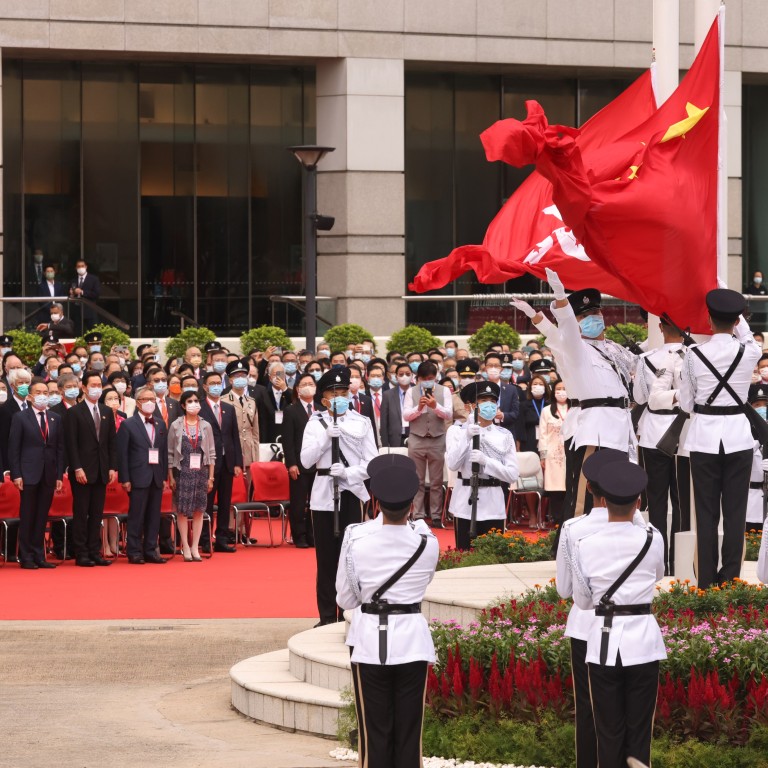 1,000 workers, guards and police to enter 'closed-loop' quarantine for Hong Kong handover anniversary, sources say
They will be required to isolate for one week leading up to the July 1 celebrations, insiders say
The precautions are part of security arrangements being put in place to protect dignitaries, possibly including a Chinese state leader
About 1,000 staff, security guards and police officers involved in events celebrating the 25th anniversary of Hong Kong's handover are likely to be put under a seven-day "closed-loop" arrangement to protect them from Covid-19 as part of preparations for a possible visit by a Chinese state leader, the Post has learned.
Sources said all staff responsible for security and the event, as well as police officers who provided close protection to the "very, very important person" would spend a week in quarantine.
The list of people required to undergo isolation was expected to grow, possibly covering ministers' press secretaries and ceremony attendees, even though they might not have direct contact with a state leader.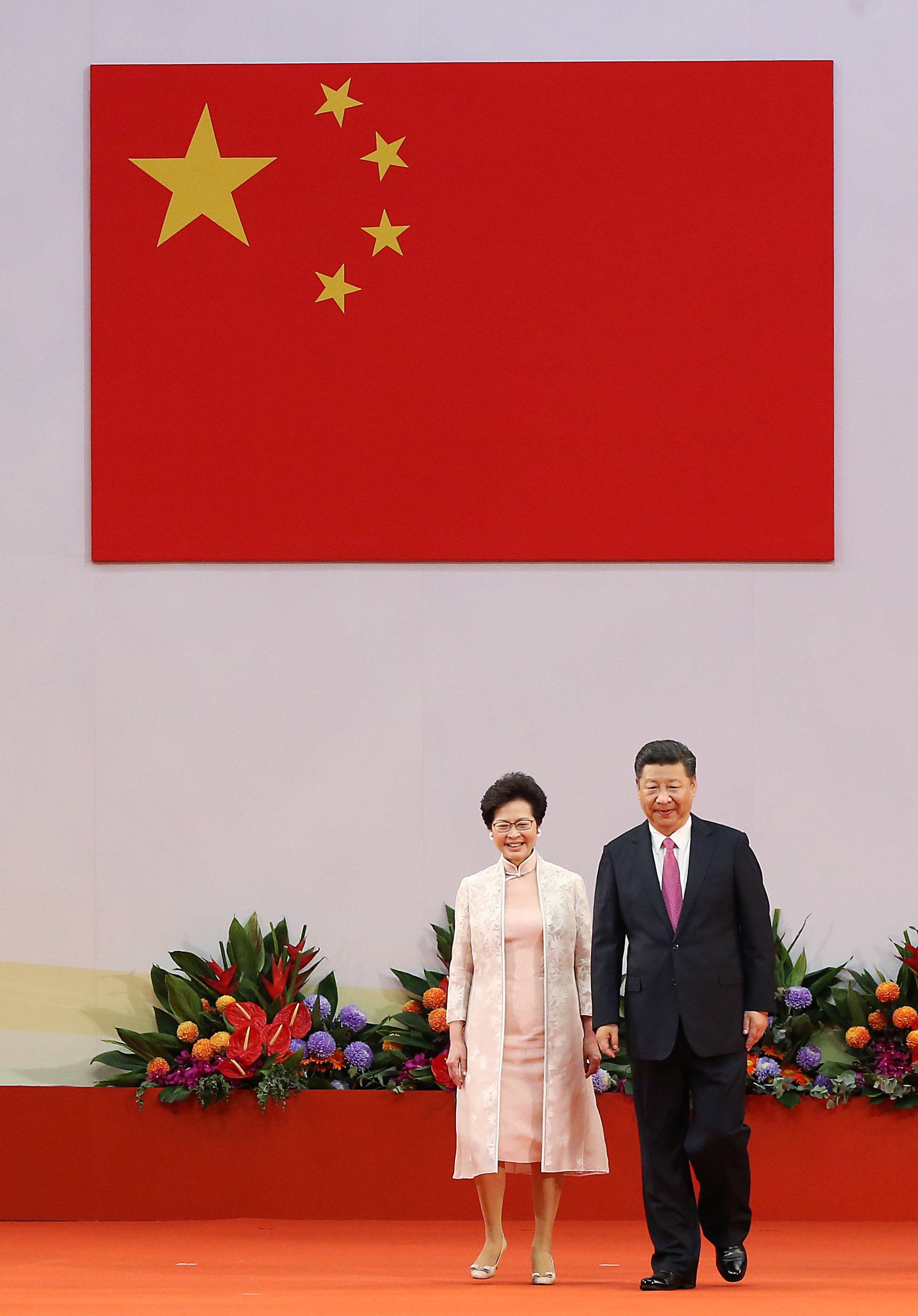 One option under the plan still being finalised was for people in the closed loop to stay at a quarantine hotel, where they would undergo testing, one insider said.
The Post reported on Monday that outgoing Chief Executive Carrie Lam Cheng Yuet-ngor, ministers and permanent secretaries, as well as non-official members of the Executive Council, Lam's de facto cabinet, would be placed under a stringent system preventing them from meeting outsiders for a week before the state leader's visit.
Incoming leader John Lee Ka-chiu and his governing team are also expected to be put under the closed-loop arrangement.
According to multiple sources, possible measures would include requiring officials who are part of such an arrangement to live apart from their family members for that period.
On Tuesday, Lam said her administration would focus on the preparations for the arrival of state leaders to Hong Kong, with a delegation expected to attend celebrations marking the 25th anniversary of the city's return to Chinese rule.
"We are of course eagerly anticipating a visit by a state leader, and I believe that as so many things have happened in the past five years, there must be some important speeches to make on charting the course for the further development of Hong Kong," she said.
It remains unclear whether Chinese President Xi Jinping will lead the central government's delegation for the event as he did five years ago.
Lam also dismissed suggestions that a sixth wave of Covid-19 infections was emerging despite a rising number of infections, saying it was too early to make that determination.
Police Commissioner Raymond Siu Chak-yee told the Post on Monday the force would throw an unprecedented blanket of security around the city for the event, including the deployment of elite squads.
"We cannot neglect the possibility of local terrorism and terrorist attacks. We have been making numerous arrests of people using genuine firearms and explosives," Siu said. "We have been able to interdict the activities, but there's no room for complacency … It will be a very full mobilisation of our officers to deal with these security operations."
During Xi's three-day visit to Hong Kong for the handover ceremony in 2017, he met principal officials, executive councillors, the Legislative Council president, the head of the judiciary and all permanent secretaries. He also met about 200 people from various sectors at the Convention and Exhibition Centre. Xi officiated the swearing-in ceremony for Lam and her governing team at an event attended by about 2,000 guests.
A check by the Post found that two five-star hotels in Wan Chai – Renaissance Hong Kong Harbour View Hotel, where Xi stayed in 2017, and Grand Hyatt – are closed to guests between June 23 and July 1.
The city on Wednesday recorded 558 new Covid-19 cases, including 63 imported infections.
The reproductive rate of the virus rose to 1.6055 on May 31, according to an estimate by the University of Hong Kong's School of Public Health. A reproductive rate above one suggests a faster epidemic growth and the rate has surpassed one since May 25.
Additional reporting by Christy Leung