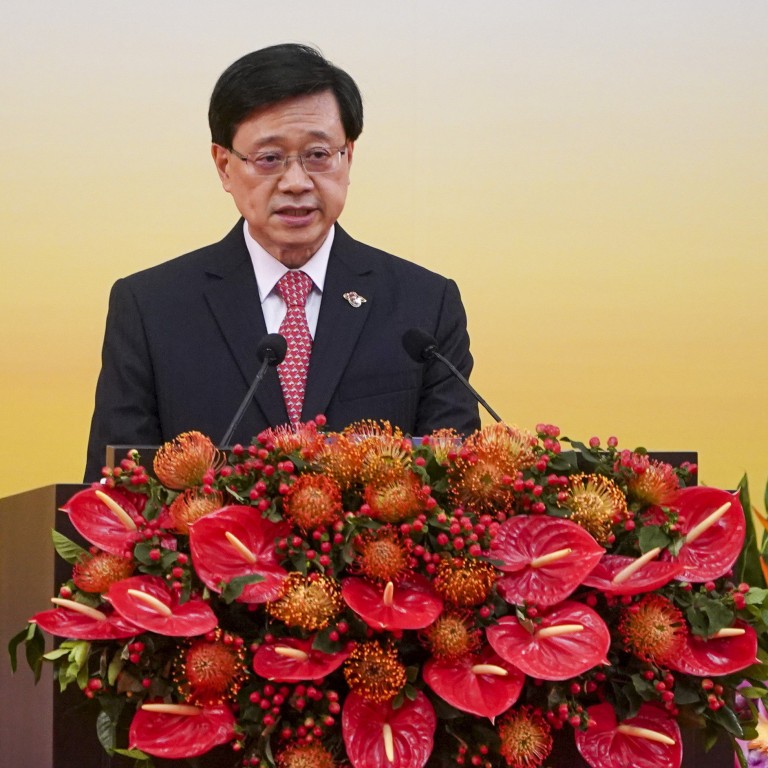 Newly sworn-in Hong Kong leader John Lee vows to take a 'can-do' attitude to solve problems, day by day and 'won't let President Xi down'
New leader John Lee given four key tasks by Chinese President Xi Jinping, including improving governance, taking solid steps to address people's livelihood problems
Other two tasks require new administration to strengthen momentum of development, uphold harmony and stability, with focus on taking care of young residents
Hong Kong's newly sworn-in leader has pledged to embrace a "can-do" attitude while working to meet the public's expectations, enhance the city's competitiveness and develop the economy, all part of a to-do list handed to him by Chinese President Xi Jinping.
Entrusted with four key tasks on Friday by Xi on his first day of work, Chief Executive John Lee Ka-chiu was specifically told to improve governance, strengthen the momentum of development, take solid steps to address people's livelihood problems and uphold harmony and stability, especially in taking care of young people and their aspirations.
Analysts said Xi had placed more emphasis on the importance of Hong Kong in grasping opportunities amid the period of transition over the next five years, and as the new leader said many times that he was interested in results, now was the time for him to deliver.
Speaking in Mandarin in his first speech after being sworn in by Xi at the inauguration ceremony on Friday, Lee said he took up the new position with a "humble heart", as he thanked residents for their trust and promised to lead Hong Kong towards becoming an inclusive city "with plenty of opportunities and vitality".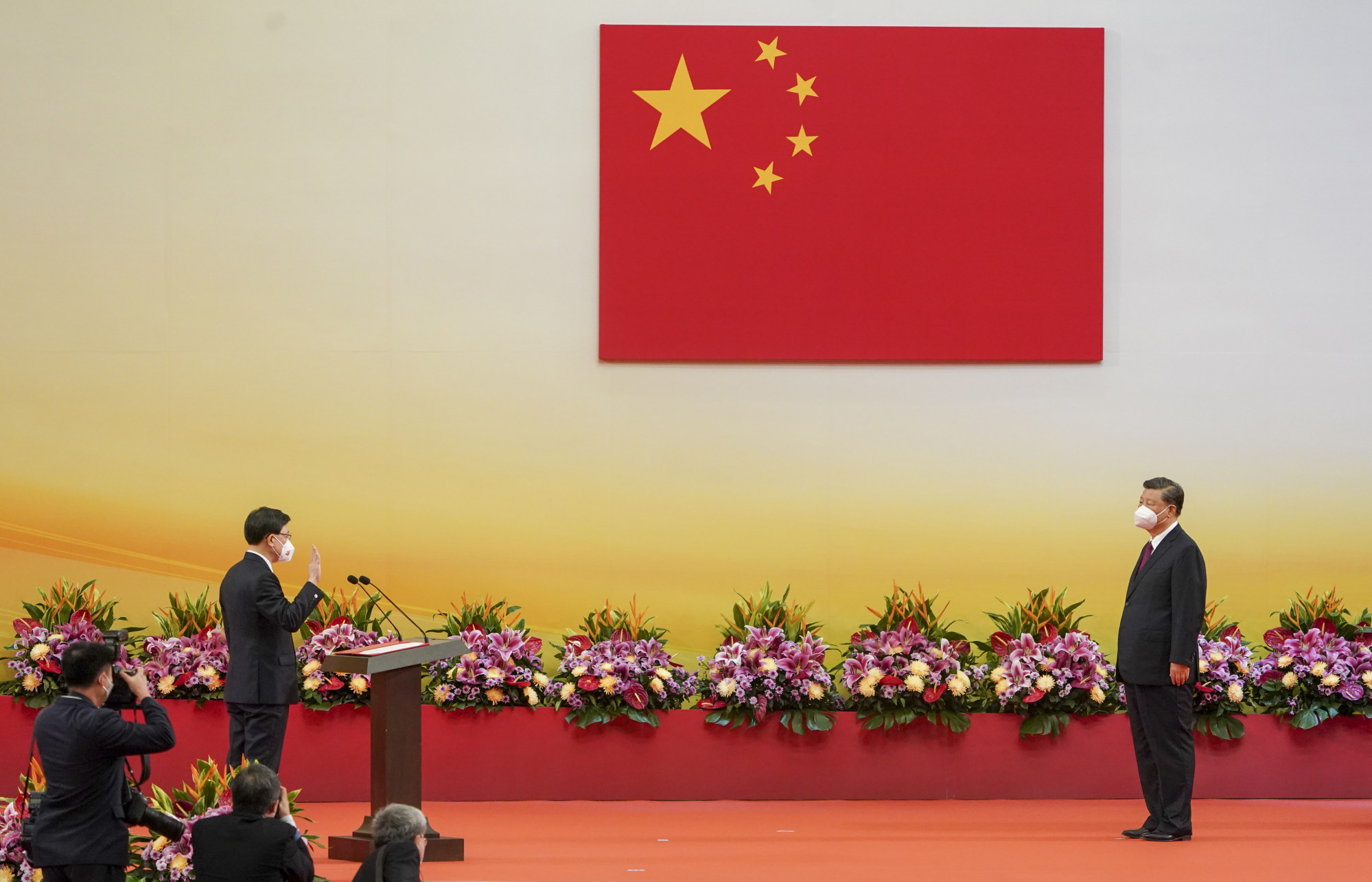 The city's former No 2 official said since its return to Chinese rule, Hong Kong had overcome many challenges, from the global financial crises to the Occupy movement in 2014, the social unrest in 2019 and the coronavirus pandemic, and had "moved forward to scale new heights".
"The next five years will be a crucial time for Hong Kong to advance from governance to prosperity. The government will press ahead to overcome challenges with a pragmatic and can-do attitude, and adopt a result-oriented approach to solve social problems," he said.
On the subject of his new administration, Lee said his team had a bold attitude to change and was willing to embrace challenges, while leading officials would proactively intervene to solve issues and take steps to "nip problems in the bud".
Lee also promised that he and his colleagues would "be mindful of the public's expectations in policymaking".
"Even if we may only solve one problem a day, without making such small steps, it is simply impossible to get to faraway places. Through perseverance we shall succeed," he said.
The new city leader also said his team would be people-based and would tackle the problem of land and housing, bring the Covid-19 epidemic situation under control and improve protections for the elderly and young children.
"We will enhance our education system, and nurture a new generation of youth with an affection for our country, a global perspective and a perspective of the overall situation as well," Lee said.
Echoing Xi's speech that called for "strengthening the momentum of development", Lee said he would enhance Hong Kong's competitiveness and develop the economy, placing an emphasis on turning it into an international innovation and technology hub, leveraging and combining the respective strengths of the city, mainland China and other places.
"[We will facilitate] the commercialisation of our basic research results as driven by industry chains, talent and market forces on the mainland, especially the Guangdong-Hong Kong-Macau Greater Bay Area," he continued.
"In doing so, we will foster robust growth in information and technology and various areas, and rise to the challenges of global competition."
Meeting Lee and his cabinet after the inauguration ceremony, Xi again told him the public had high expectations for him and his government as the city had reached a "new historical starting point".
Xi also told Lee to "unite people from all walks of life to proceed pragmatically, take Hong Kong out of chaos and walk towards stability and prosperity, and continue with the new chapter of 'one country, two systems'".
Lee described the president's expectations as "a confidence boost and a great motivating force" and vowed to do his best to lead Hong Kong.
"We won't let President Xi down. We won't let the people down."
John Burns, emeritus professor of politics and public administration at the University of Hong Kong, said Xi's four tasks for the new leadership, such as improving governance and solving social problems, were very results- and outcomes-oriented.
"To improve governance, however, authorities must go beyond government to involve civil society and citizens, which isn't recognised here," he said.
"Meeting people's expectations assumes that they are all or mostly material or livelihood expectations such as housing and ignores non-material expectations, such as to participate.
"John Lee claims to be interested in results. Now he needs to deliver," Burns added.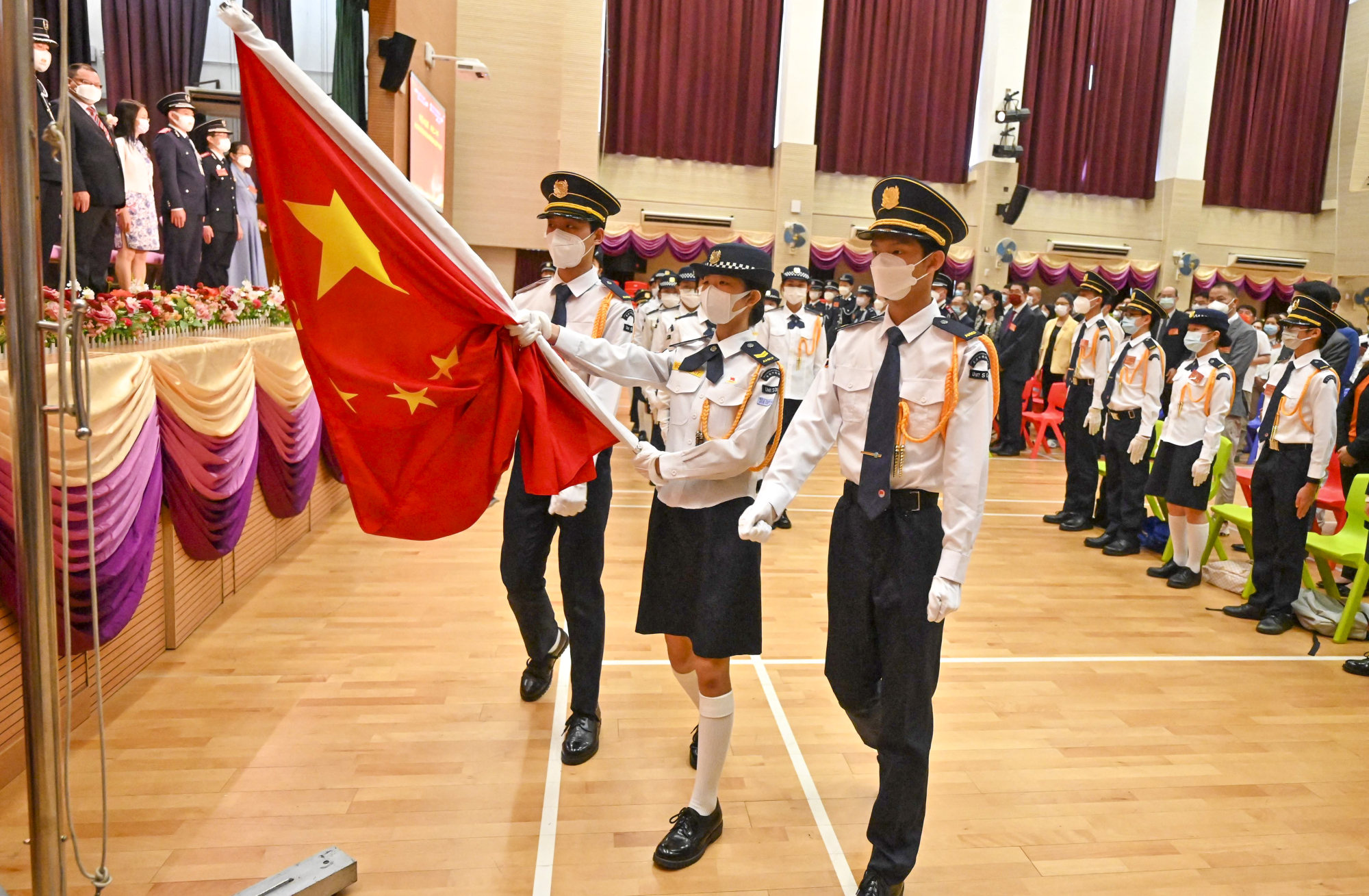 Lau Siu-kai, vice-president of the semi-official think tank the Chinese Association of Hong Kong and Macau Studies, said that compared to his previous visit and speech in 2017, Xi this time had placed more emphasis on the importance of Hong Kong grasping opportunities during the next five years, with more urgent and explicit expectations placed on the new government.
"He expects the administration to improve governance quality and style … and dare to overcome obstacles from vested interests so that Hong Kong can accelerate its integration into the development of the country," he added.
Alice Mak Mei-kuen, the new home and youth affairs minister, said she felt "a heavy sense of responsibility", as Xi had highlighted issues faced by young residents in his remarks, calling for a boost in their national identity as well as addressing their academic and housing needs.
"We need to have a consensus that young people should have opportunities for development regardless of their stances, points of view and political opinions," she added, calling on different stakeholders in society to work towards a common goal to achieve "harmony".
Mak, a former lawmaker, pledged to work closely with different bureaus to help teenagers resolve key concerns and create a blueprint for youth development "as soon as possible" after she took office.
The other ministers have also uploaded their own pledges to the websites or social media of their respective bureaus, with most vowing to strive toward greater prosperity and better governance.
Dr Lo Chung-mau, the new minister of health, said that using science to determine appropriate anti-epidemic measures as well as linking Hong Kong to the international community and the mainland would be his primary areas of focus.
"President Xi's speech, which laid out his expectation towards the new governing team, our economy and society has instilled new motivation in us. This made me feel that I have a huge responsibility and commitment in becoming a principal official," he wrote.
Meanwhile, in a congratulatory letter to Xi, Singaporean Prime Minister Lee Hsien Loong said that Hong Kong had benefited from and contributed to the mainland's development under one country, two systems.
"I am confident Hong Kong will continue to thrive in the years ahead, and benefit from the many economic opportunities created by its close integration with the mainland," he wrote, adding that Singapore was looking forward to continuing working with Hong Kong to create new opportunities.