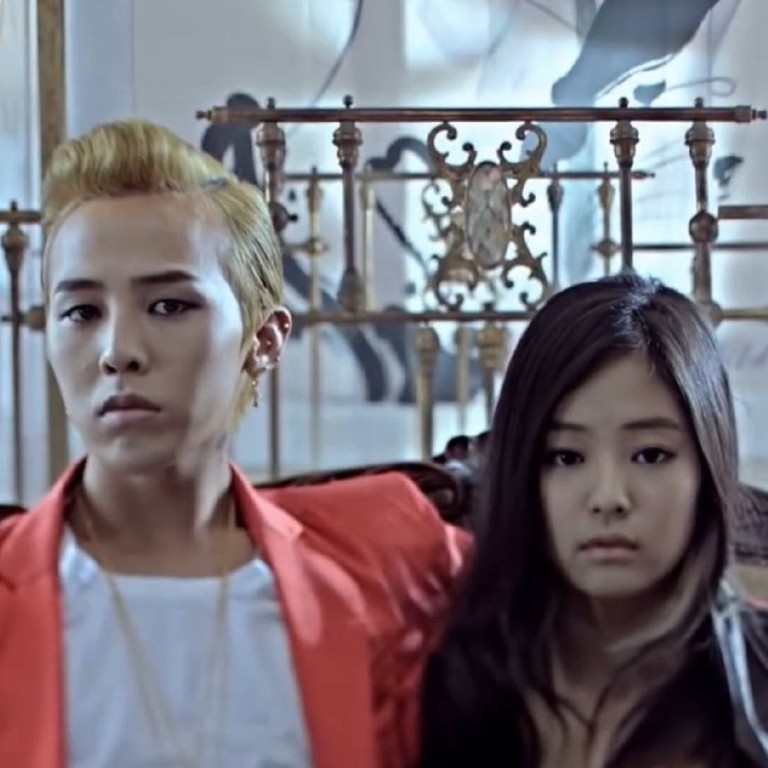 Jennie of Blackpink and BigBang's G-Dragon are dating, report says
K-pop apparently has a new power couple, with a report in South Korea saying Jennie and G-Dragon have been dating for around a year
The management company for their bands says it won't comment on artists' private lives. Blackpink fans flood social media with shows of support for Jennie
K-pop reportedly has a new power couple: Jennie and G-Dragon.
South Korean media outlet Dispatch reports that the Blackpink and BigBang members have been dating for about a year. 
The couple have apparently spent most of their time at home, with their relationship said to have been facilitated by their managerial teams and company staff. 
Shortly after the Dispatch report was published on Wednesday, Blackpink and BigBang's management company, YG Entertainment, issued a statement saying that it would not comment on the personal lives of its artists.
The two have been label mates for more than a decade and have worked together over the years. before Blackpink's debut in 2016, Jennie appeared in the music video for G-Dragon's single That XX in 2012, and the following year she featured on the song Black from his album Coup d'Etat. 
Following the report by Dispatch, the names of both artists trended across social media platforms as fans responded to the rumours.
In the K-pop industry, the revelation of romantic relationships can often have a negative impact, especially for female stars, and many Blackpink fans rallied to send their love to Jennie, flooding her social media accounts with shows of support. 
In other Blackpink news, the music video for their 2018 hit single Ddu-du Ddu-du recently became the first song by a K-pop group to achieve more than 1.5 billion views on YouTube.