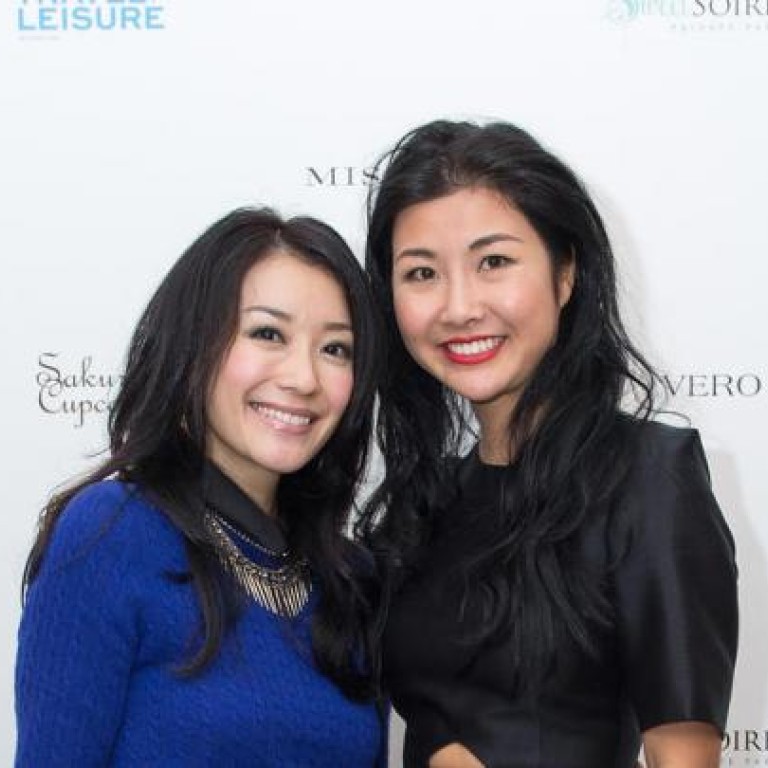 Mischa founder Michelle Lai dreams big
Celebrating her brand's fourth anniversary on Tuesday, Michelle Lai of the cool accessories brand Mischa is dreaming big.
"I'm hoping to have a bigger office and perhaps offices in many more cities around the world," she said. "Hopefully we can branch out into other areas of fashion, design and accessories, perhaps even menswear."
Judging from the popularity of the bags featuring her signature Japanese Obi prints at the celebration event in Sheung Wan's The Space, her dream might not be too far away.
Looking back, Lai said the key was to always be professional and fair in business.
"My past four years has taught me to trust my instincts and also to come up with creative solutions and be very flexible," she said.
To coincide with the fourth-anniversary celebration, Lai collaborated with fashion illustrator Emily Eldridge and DIY fashion blogger Geneva Vanderzeil, of A Pair & A Spare, on hand-drawn illustrations and DIY demonstrations.
The Space was abuzz on Tuesday night, almost packed with Mischa's fans including socialites, stylists and bloggers. Many dug deep for the charity sale to benefit Mother's Choice - the charity founded in 1987 aiming to support single women and their families facing crisis pregnancies and children needing permanent homes.
This article appeared in the South China Morning Post print edition as: Mischa founder dreams big on fourth birthday