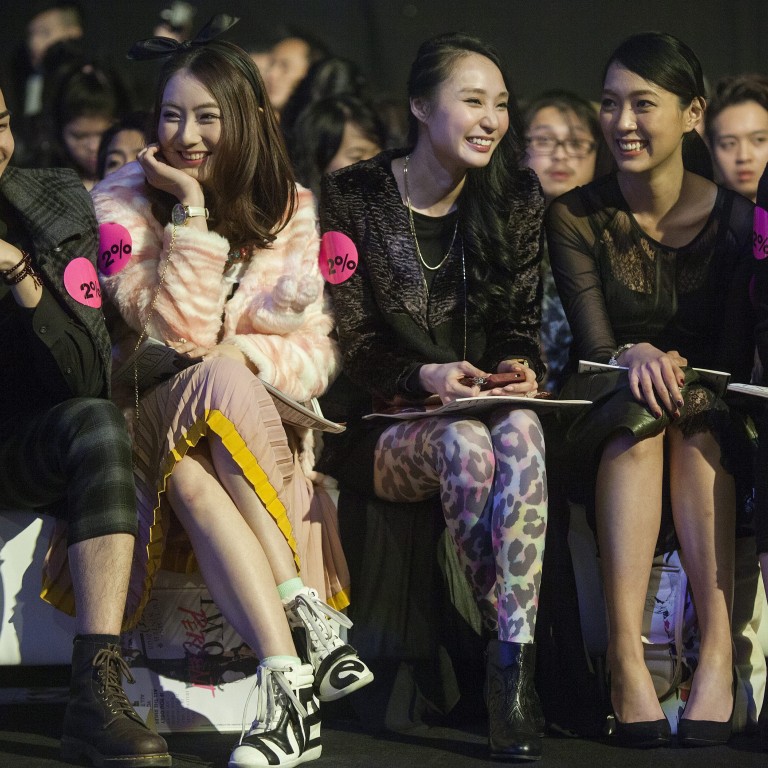 Style Check: Hong Kong Fashion Week's EcoChic Awards pushes for sustainability in fashion
That's why it has been encouraging to see Christina Dean's EcoChic Design Award go from strength to strength since its 2011 inception, this year opening up the competition to an international pool of young designers.
"We wanted to push the competition to include Asia and Europe to create a more impactful event and a higher quality of work," says Dean.
"The standard just get's better year after year," adds judge and founder of Esthetica, Orsola de Castro. This year, EcoChic partnered with Hong Kong Fashion Week, the HKTDC, high street label Esprit and German home appliance brand Miele.
Despite stiff international competition from Europe and Asia, Karen Jessen from Germany took the grand prize, with her innovative and sophisticated reconstruction of denims to make figure hugging upcycled outfits. Jessen was also picked by local popstar Sandy Lam to design a special outfit for her reconstructed from items already in Lam's wardrobe.
"[These designers] hold the power and passion to re-design the future of the industry so that fashion becomes more conscious and considerate towards the environment,' said Lam.
Jessen, who described the experience as "eye-opening", will now design the 2014 'Recycled Collection by Esprit' that will sell in their stores globally by the middle of this year. Charles Dickinson, the brand's head of global quality management and sustainability, says that Jesson's innovation paired with "our market force" can "drive sustainable fashion imprint" within the company. Esprit is one of a handful of high street retailers (like H&M) who are testing out how sustainability can work in a fast fashion context.
Of the other contestants, Louise de Testa from France (who won the John Hardy sponsored second prize) impressed with her polished, wearable and commercial outfits featuring geometric patterns made from recycled jersey. Catherine Hudson from London was a personal favourite because of her advanced design sensibility using zero waste pattern cuts and a striking high fashion aesthetic.
When it comes to matters of the environment, it's easy to push around the responsibility- particularly if the processes involved are so complex, multi-layered and global. Clothing retailers play a massive part, but fashion designers who make crucial design decisions can also have incredible influence, as EcoChic argues.