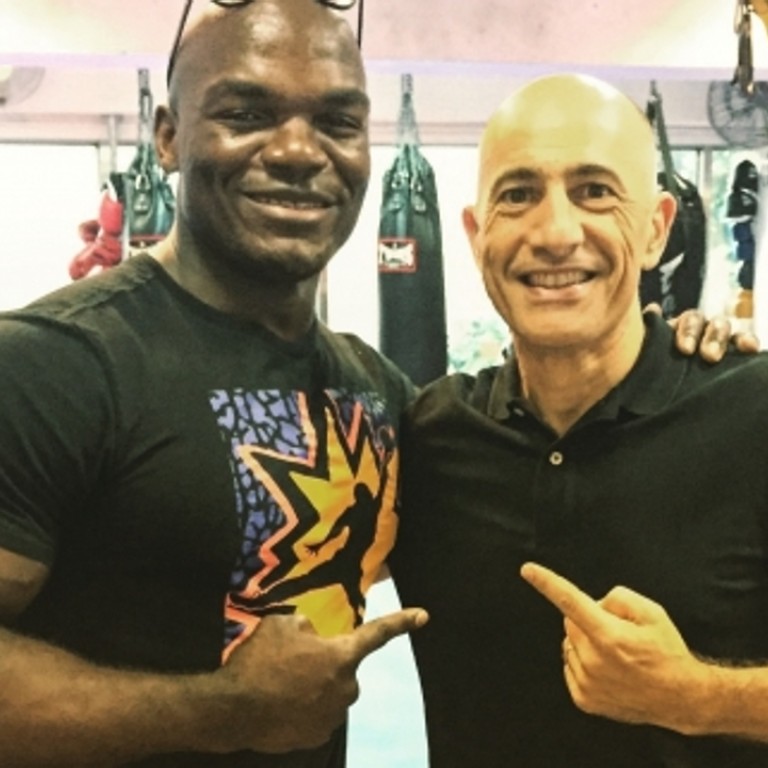 The Facebook alternative: Hong Kong entrepreneur builds huge social media platform for martial arts fans, instructors and practitioners
In its first year Martial Tribes has attracted 100,000 members, who can check profiles, comment on posts, send messages, and seek services and information about the martial art of their choice. Its founder sees it as a chance for martial arts masters to share, and sell, their knowledge
A social networking website for martial arts enthusiasts set up by a Hong Kong-based entrepreneur has signed up 100,000 members worldwide in its first year. Now founder Franck Benhamou is aiming to make a it a million-strong community.
Martial Tribes is like a Facebook for martial arts enthusiasts, where dedicated instructors and practitioners can meet online to share their passion, says Benhamou.
He launched the
social media website
in February 2015 after talking with a martial arts friend about possibilities for boosting his income.
"I've always been around the martial arts community and I have a lot of friends who are instructors and I always found the community interesting. All these people are very dedicated, but they're not very good businesspeople and most tend to struggle financially," Benhamou says.
With experience in building websites as a managing partner of Niche Networks, a Hong Kong start-up focused on connecting celebrities and their fans in selected niche sectors, he decided to give Martial Tribes a shot. Twelve months later, the site has 100,000 members, who follow a wide range of fighting styles. Apart from Hong Kong and the native-English-speaking world, the site has grown rapidly in South America, the Frenchman says.
After signing up, members can follow or befriend like-minded enthusiasts and communities, who they can find through searching by geographical area and discipline. Like other social networks, they can check profiles, comment on posts, send messages, and seek services and information about the martial art of their choice.
Among the sports most popular on the network, Benhamou says, is mixed martial arts (MMA) and its various component disciplines, such as Brazilian jiu-jitsu, tae kwon do and muay Thai.
"I thought there was a real opportunity for a digital ecosystem which would, on one hand, bring a million practitioners, and on the other side, the instructors and masters. The masters could boost their prestige and make extra income. It could help them get new students for their club or private lessons, or to even offer certain services online," Benhamou says.
The majority of members are students, he says, but points out that there's a thin line between students and masters because of martial arts' mentoring culture. However, experienced masters have also been receptive to the social network and recognise the potential benefits.
"For example, apart from finding new students, they could offer a service where you Skype with somebody. If you were in Europe doing wing chun, and there was a master in Hong Kong who is like a god, it's unlikely that you would ever meet him because you won't come to Hong Kong. Martial Tribes is a way to interact with him online. You could maybe send him a video of you standing in a wing chun form, and he could help you correct your form. So there is a way for these instructors to make a bit more money, and at the same time develop their prestige."
Among Hong Kong-based instructors in the Martial Tribes community are masters in wing chun, tai chi, Brazilian jiu-jitsu, boxing and tae kwon do, he says.
Alain "The Panther" Ngalani, a four-time muay Thai world champion and owner of Impakt gym in Central, was very receptive to the idea, Benhamou says.
"Alain understands the value of reaching out through the internet, and as a master he could easily offer a service whereby, if you're getting ready for a fight, you can have a Skype call of maybe 45 minutes where he shares his routine, offers some advice," he says.
"If you are serious about fighting and receiving professional tips, even having a discussion with Alain is very valuable. That can be done completely online. Eventually he could even package it as a video, e-book, or programme that he could sell online."
With a goal of reaching a million members, Benhamou has many ideas to enrich the experience of Martial Tribes, including instructors' blogs, videos, and live streaming of instruction and tournaments.
"We are also looking at applications that would help clubs communicate better with their members. Apart from getting new members, increasing the loyalty of current members is very important because, if you don't, you have a lot of turnover. Clubs could have their own private community [on Martial Tribes] only for people who are invited.
"It could also be interesting for federations because federations in Hong Kong, for example, may have 50 clubs under them. How often do they communicate with the students? Maybe the club has a website but how often do they look at it? So we could have an app for proactive communications that sends members a message when there is an update. I think that's going to be a big part of our development in the next six months."