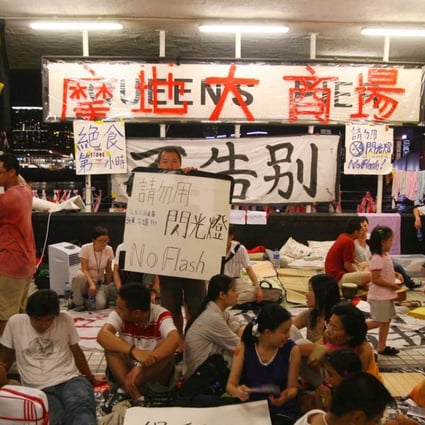 The demolition of Queen's Pier drew fierce protests in 2007. Photo: Martin Chan
Queen's Pier rebuilding plans anger protesters who fought its demolition
Hong Kong localist movement traces its roots to 2007 protests over removal of pier from Victoria Harbour front; some of the same protesters want it rebuilt on its original site, now inland, not on harbour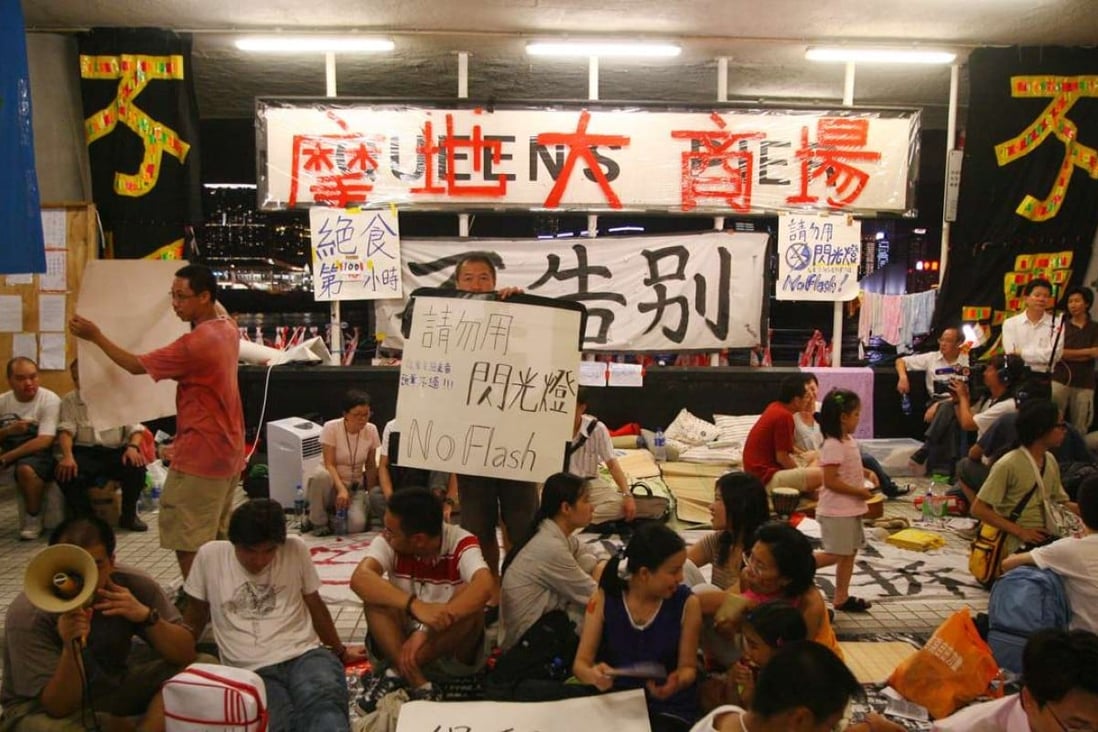 The demolition of Queen's Pier drew fierce protests in 2007. Photo: Martin Chan
Protests over the demolition of Queen's Pier in 2007 signalled young people's growing sense of Hong Kong identity and may have sown the seeds of the localist movement. Dozens of protesters chained themselves to railings and went on
Today, those same protesters have not warmed to a government proposal to reassemble the pier between Central ferry piers 9 and 10, near the Star Ferry pier. Activists from the Land Justice League and other organisations which tried to save Queen's Pier are calling for the pier to be rebuilt
The result will be a visual mess, as its design is different to that of the two piers, says architect Martin Fung. "Together with the new [mock Edwardian] Star Ferry pier, we will end up with a bunch of fake heritage buildings," he says.
Nicholas Brooke, the Harbourfront Commission chairman, says there was "a groundswell" of discussion during community engagement exercises about the Central harbourfront plans that Queen's Pier should be rebuilt where it formerly stood.
"We are proposing it should be on the water. It seems odd to me to put a pier away from the water. But I understand there's an issue with history, and with heritage."
Although the exercises ended on May 17, the Development Bureau remains non-committal about how to proceed on Queen's Pier. The government will "consider carefully" views received in the process before deciding on the way forward, the bureau says. Is the way open for a U-turn?