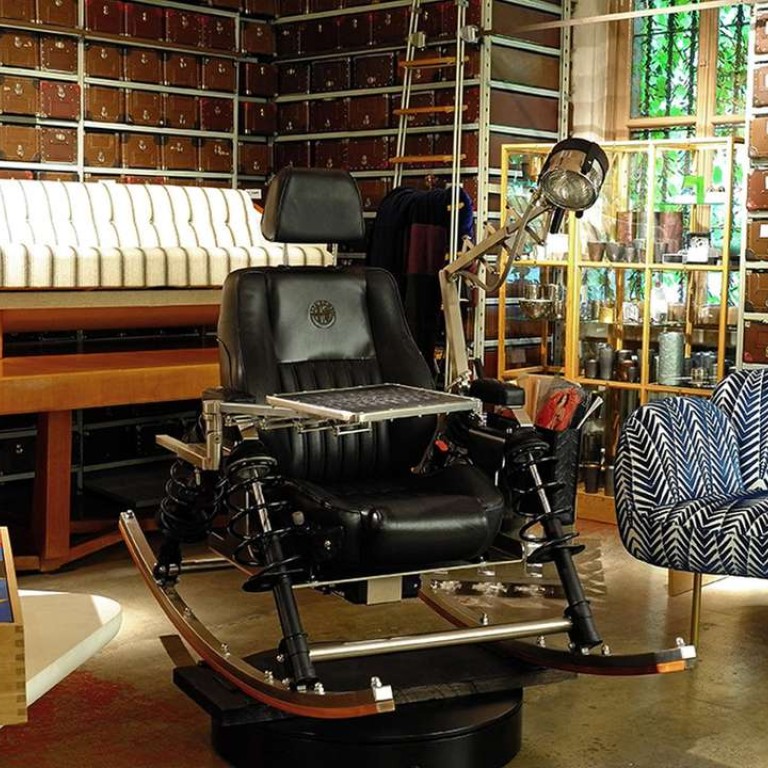 Milan, the 'world's design capital', takes steps to attract visitors year-round
As cities around the world invest heavily in high-profile design weeks and festivals as they compete for the title of world "design capital", the northern Italian city of Milan is rethinking its strategy for the 21st century, taking steps to entice design lovers outside of its annual week-long furniture fair, the Salone Internazionale del Mobile.
The renaissance has been supported by a series of initiatives to make the city easier for local residents and foreigners to navigate, including a car congestion charging system, pedestrian-friendly zones, and a popular BikeMi cycle-sharing scheme.
"The city's infrastructure – especially Wi-fi, which until just a little while ago was not really widely available – is now much better suited for international travellers and smaller, independent operators," observes Italian furniture designer Enrico Marone Cinzano.
Cinzano's forward-thinking range of furniture, comprising sustainable materials such as recycled car parts and recovered mahogany, is on display at Spazio Rossana Orlandi, one of the city's growing number of concept design spaces that combines a distinctly Italian take on contemporary fashion with avant-garde furniture and interior accessories.
It also makes the shopping experience far more interesting than visiting a traditional showroom. Under Orlandi's curatorial eye, the space is a treasure trove of unusual designs from Latvian designer Germans Ermics' colourful gradient optical-illusion mirrors and sheer shelves to extravagant Meteor-inspired crystal coffee tables by Von Pelt Atelier designer Desiree Mejer.
The trend in creating experiences is not new, although it has taken time for the city's design retailers to catch on to extending the efforts they make during Salone to the rest of the year. The most successful iteration – 10 Corso Como – was launched by the fashion editor Carla Sozzani in 2002, and has since evolved into one of the city's leading design bookshops, galleries and courtyard cafes.
Milan's newly improved accessibility via maps, online apps and public transport websites in English means that even the relatively far-flung Nilufar Depot, an industrial warehouse with airy interiors designed by Milan-based architect Massimiliano Locatelli, is also firmly on the must-see design map.
The charismatic founder, gallerist Nina Yashar, is acknowledged as Milan's design doyenne, with 1,500 square metres of covetable mid-century and contemporary design pieces, including rare classics by the architect Gio Ponti, lighting by American designer Lindsey Adelman, and emerging Italian designer Federico Peri's sculptural modular furniture – all personally styled as cinematic scenes by Yashar.
"It is about constantly changing so people can always find something different when they come here," says Yashar.
Community-based creative collaborations are now also the order of the day with, for example, Ermenegildo Zegna's design project that helps support San Patrignano youngsters learn skills by crafting furniture designed by names such as American architect Peter Marino, who this year came up with a curvilinear cabinet made of reclaimed oak barrel staves.
"Milan has traditionally been about its trade fairs, but in recent years we've noticed an increasing number of exciting collaborations between international brands and different various exhibitions on offer outside of when the main fair is held," says Desmond Wong, founder of the Hong Kong-based lighting and furniture specialists Archetypal.
"These create new reasons to visit the city all year around as we are always looking to spot the newest trends as they emerge, not just when they debut at the fair."
The wave of contemporary new architecture across the city offers another useful barometer of a newfound sense of identity as a design capital. Leading the pack is the OMA-designed Fondazione Prada, a creative art-filled campus that also draws a design-conscious crowd to its Wes Anderson-designed Milanese-style cafe, Bar Luce, with its 1950s kitsch vinyl tables.
The Triennale Design Museum in the centre of Milan has also blossomed, with noticeably more ambitious year-round exhibitions and a focus throughout 2016 on The 21st Century: Design After Design.
Until September 12, the museum is hosting Rooms: Novel Living Concepts, an exhibition dedicated to interior architecture and featuring a series of interiors created by 10 of Italy's leading design studios, including Fabio Novembre, Alessandro Mendini and Elisabetta Terragni.
"Thinking radically has always been important for our design culture," says the Milan-based writer and editor Stefano Casciani, whose new book, The Long Life of Design in Italy – B&B Italia: 50 Years and Beyond, examines the furniture brand's five decades of design while also exploring an entrepreneurial strategy for the future of the industry.
"Milan has visibly improved its value as a world design capital," he says. "Now the international design audience can come to Milan all year long and plunge into a sea of exciting contradictions through publications, places, people and entertainment: the only fruitful seeds for a design culture constantly evolving itself."
This article appeared in the South China Morning Post print edition as: Never out of style