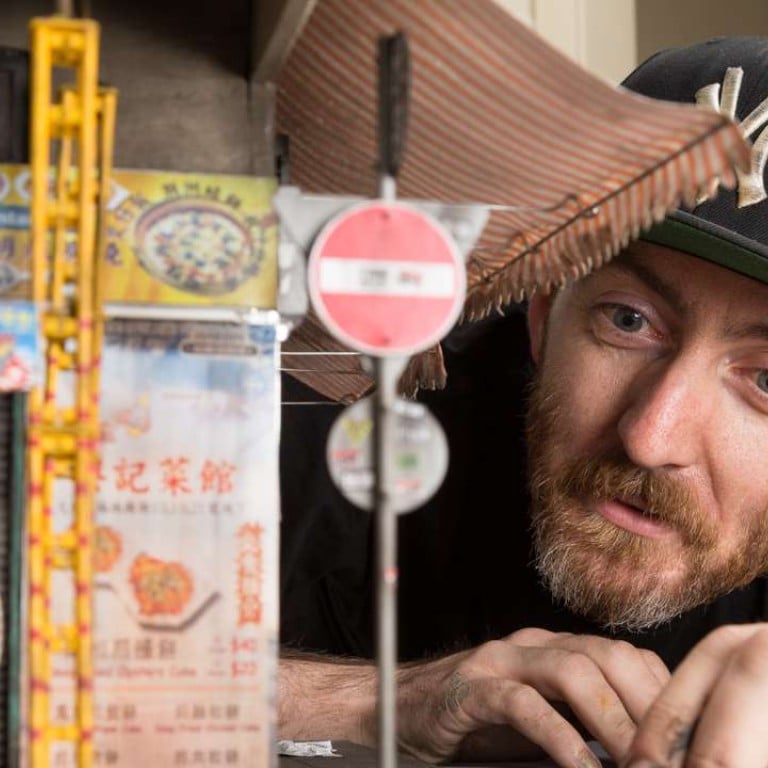 Fan of Hong Kong films makes replica of old Kowloon building sight unseen, using Google Maps
Australian artist Joshua Smith, who has never been to Hong Kong, created a 1:20 scale model of decrepit 23 Temple Street, complete with peeling paint, posters, graffiti, laundry on poles and a shrine
Australian artist Joshua Smith has watched Hong Kong films and wandered the streets through Google Maps, and now his doll's-house-sized replica of a dilapidated Yau Ma Tei building has attracted attention he's planning his first trip to the city.
Smith wants to create more Kowloon replicas to be shown at a Hong Kong gallery, after winning fans with his model of 23 Temple Street, complete with peeling paint, old posters and a tiny shrine with incense.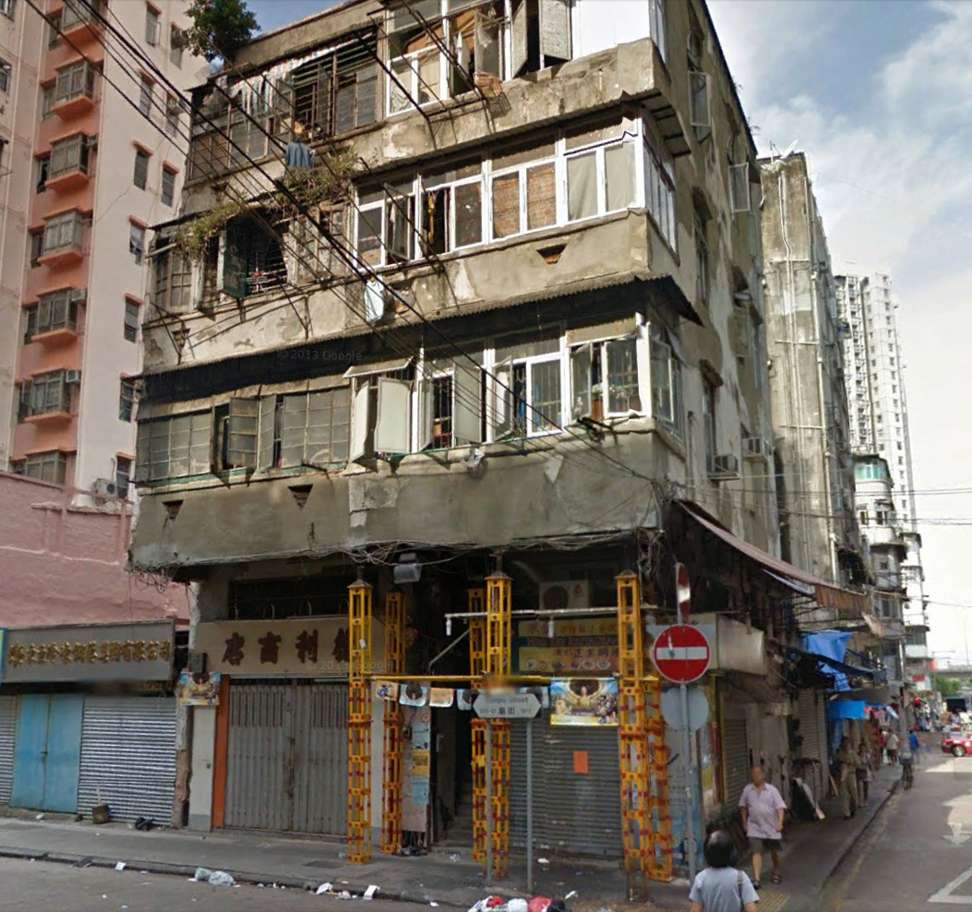 Smith used Google Maps to help him build the 1:20 scale replica of the four-storey Temple Street building with shops on the ground floor from his base in Adelaide, South Australia.
The model, which was shown this month at the Volta Art Fair in New York, was made using wood, cardboard, plastic card, chalk, spray paint, wire and modelling plastic. It took Smith three months working between eight and 16 hours, six or seven days a week, to finish the model.
"I've been a huge fan of Hong Kong cinema ever since I was a child, so the landscape of Hong Kong has always appealed to me," he told SCMP.com.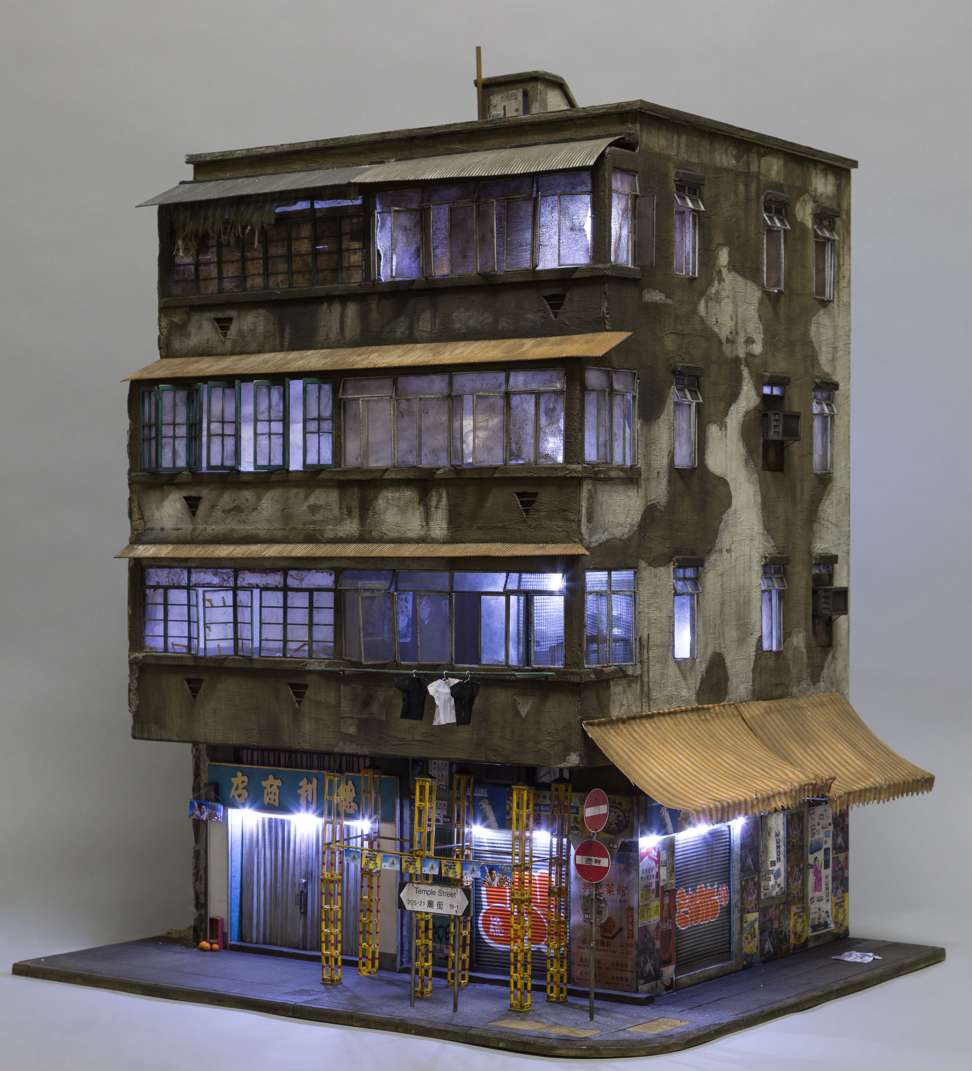 "I have always wanted to do miniatures of Hong Kong buildings. I love the amount of layering involved, from street posters, shrines, advertising, wiring, washing, grime, lighting, graffiti and more."
Smith stumbled upon 23 Temple Street while exploring the backstreets of Kowloon on Google Maps, and was drawn to the advertising and awnings.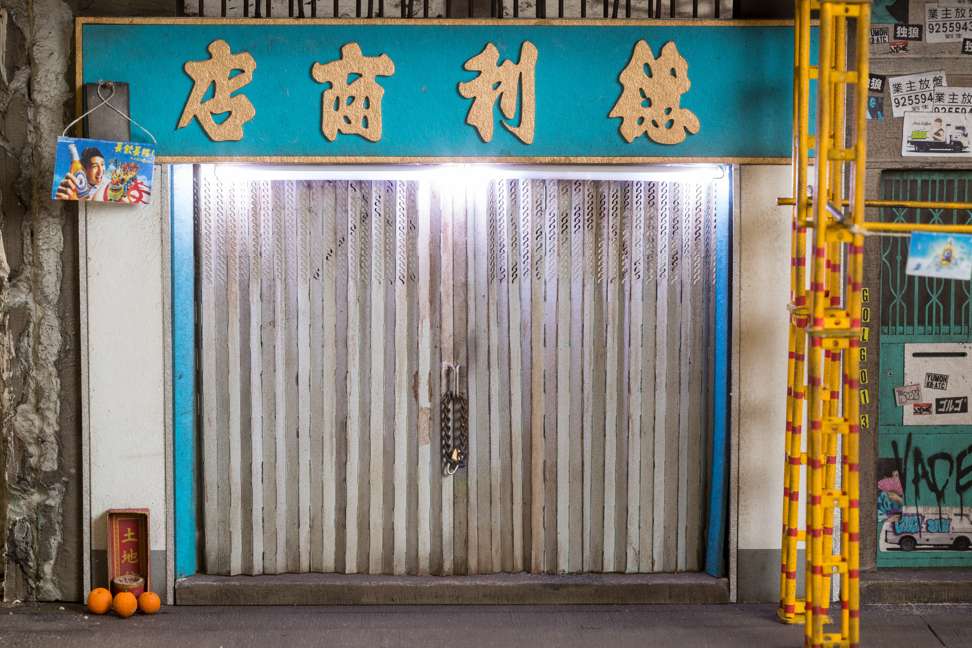 But, as Smith admits, "Google Maps can only go so far". So he put in hours of research, and was supported by his Hong Kong-based Instagram followers who gave him newspapers, photographs of advertising and recent street posters.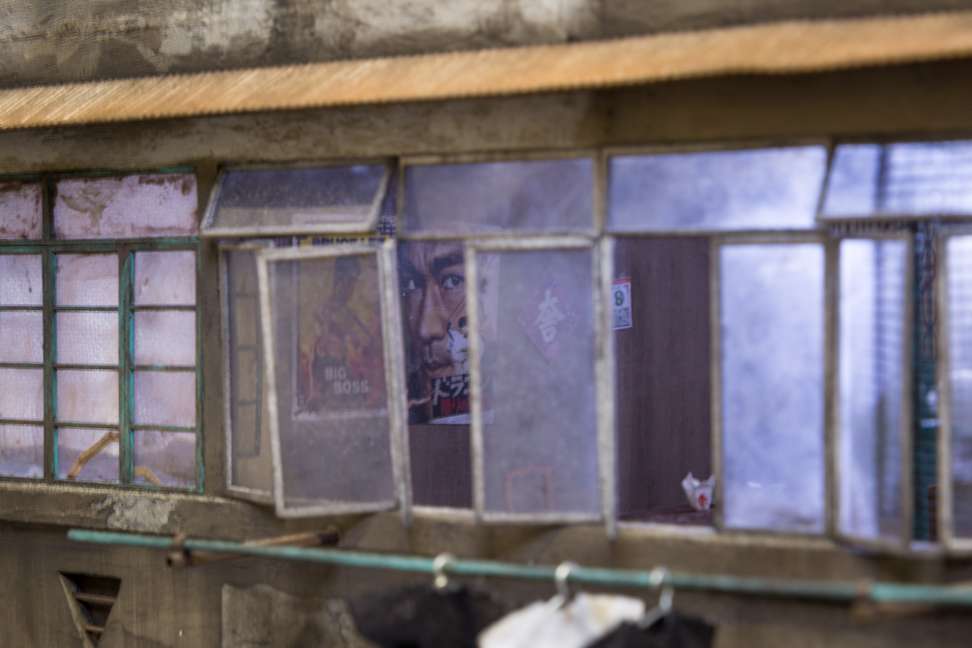 He even worked with Hong Kong-based graffiti artists to make the street look more authentic – and it's these little touches he's most proud of.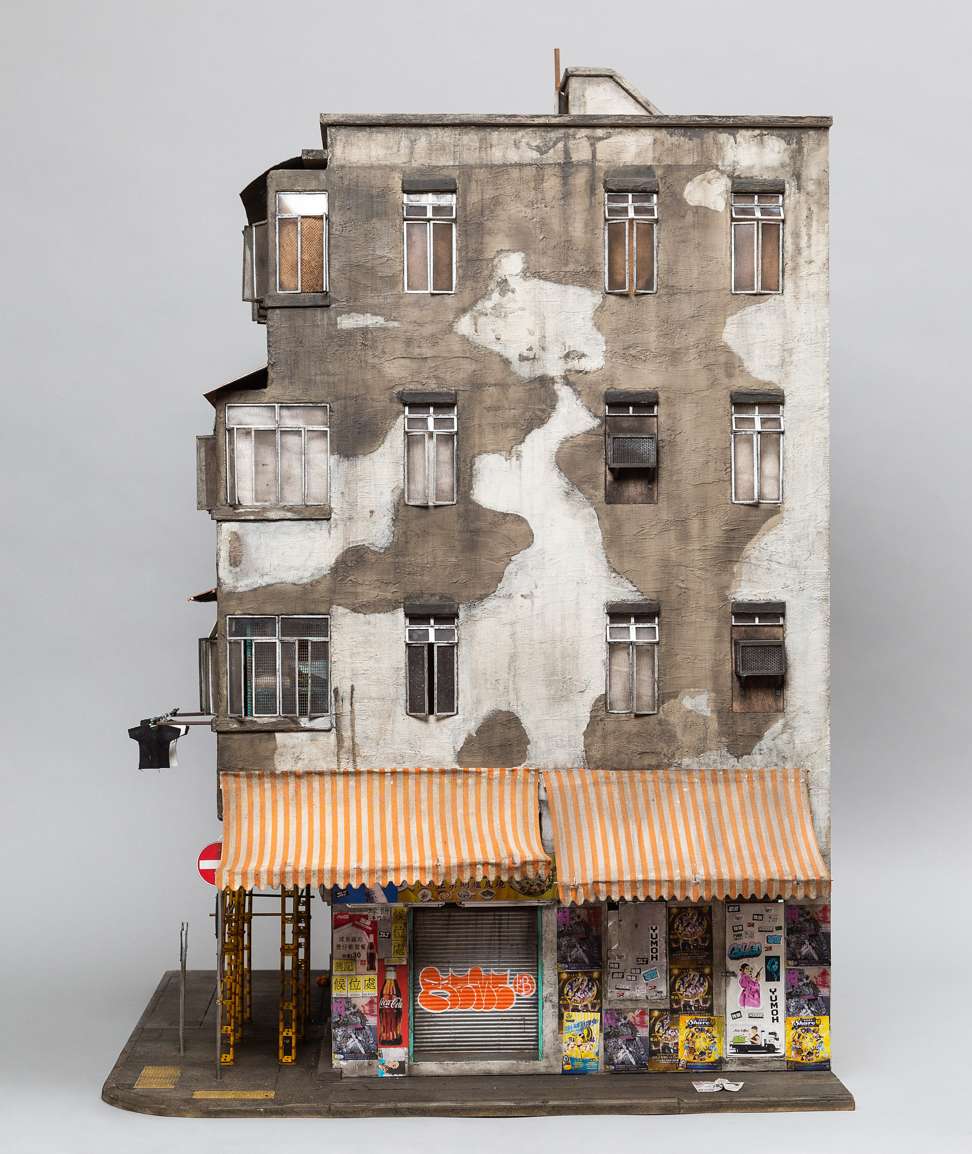 "It is the small details which Hong Kong-based followers pick up on, and they make it more authentic. I think that is why a lot of people think I live in Hong Kong.
"One of the most difficult parts was guessing what the interiors might be like. I spent countless hours researching interiors of apartments like this in Hong Kong, especially in the Kowloon area."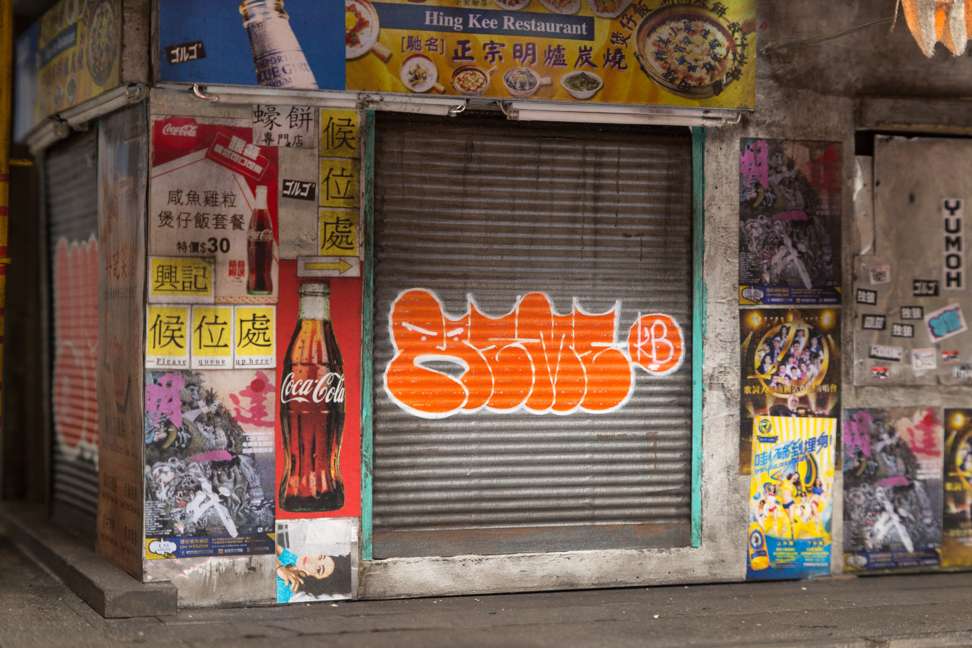 Smith got started on miniatures about two years ago after closing an art gallery he had been running, and has since recreated small-scale New York, San Francisco and Melbourne buildings.
"I think it is the grime and layering of old buildings that give them so much history and character, and that is what I'm drawn to."
Check out more of Smith's work on his Instagram page, or at iknowjoshuasmith.com
This article appeared in the South China Morning Post print edition as: it's a small world