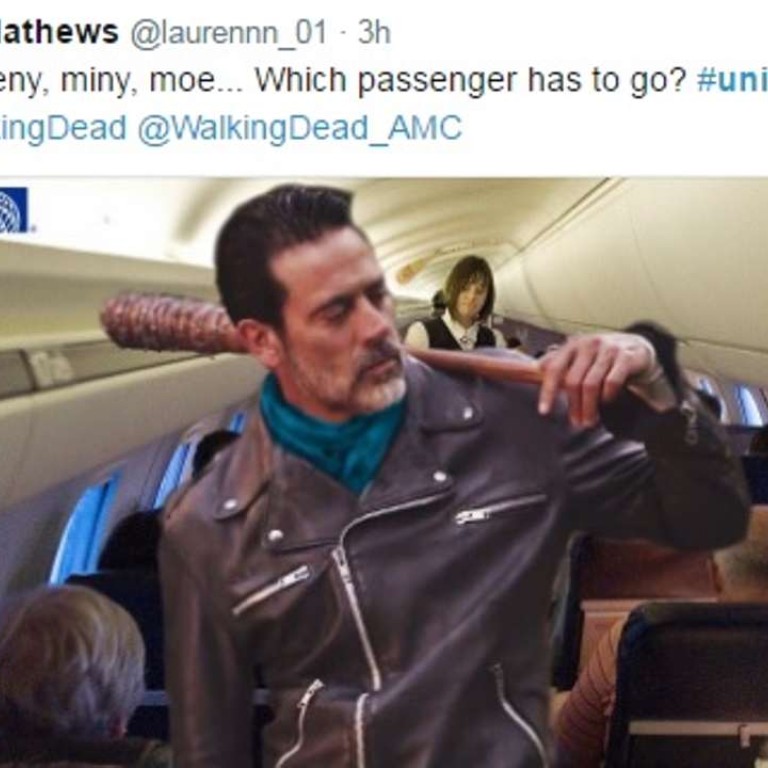 Six memes about United Airlines incident that have gone viral on Twitter
Internet wags have had a field day making fun of the American carrier for its handling of Sunday's incident at Chicago airport. We picked six of the funniest and most popular tweets doing the rounds
Social media has been flooded with memes mocking United Airlines since a video showing Chicago airport security officers dragging bloodied 69-year-old David Dao off an overbooked flight to Louisville, Kentucky, on Sunday sparked outrage worldwide.
Despite an apology issued by United CEO Oscar Munoz on Tuesday, after he had initially stood by his staff without saying sorry, web users have only been generating more memes and GIFs ridiculing the airline.
Here are six tweets using the hashtags #UnitedAirlines and #BoycottUnitedAirlines that have gone viral:
1. Instead of instructing passengers on an aircraft about the procedures for dealing with emergency conditions that may arise on the flight, this safety instruction card was redesigned to illustrate how passengers should protect themselves when airline staff "look for volunteers" to leave an overbooked flight.
2. One of the most retweeted memes was a fake advert that used a photo of a United Airlines plane in flight.
3. A post suggesting how passengers should prepare for a flight with United used footage of the late martials art star Bruce Lee doing a few pre-fight moves.
4. This clip from 1980s American satire Airplane! of people going up to an airline passenger, shaking them and yelling at them was used in a mock customer relations training video for United staff. It was retweeted by more than 13,000 Twitter users.
5. This meme pasted a photo of Negan, the brutal character from American television series The Walking Dead played by actor Jeffrey Dean Morgan, carrying a barbed-wire-wrapped baseball bat into an airline cabin "looking for volunteers".
6. A clip from an Indiana Jones film of a man kicking another one off a flight was repurposed with new captions referring to the United Airlines incident.