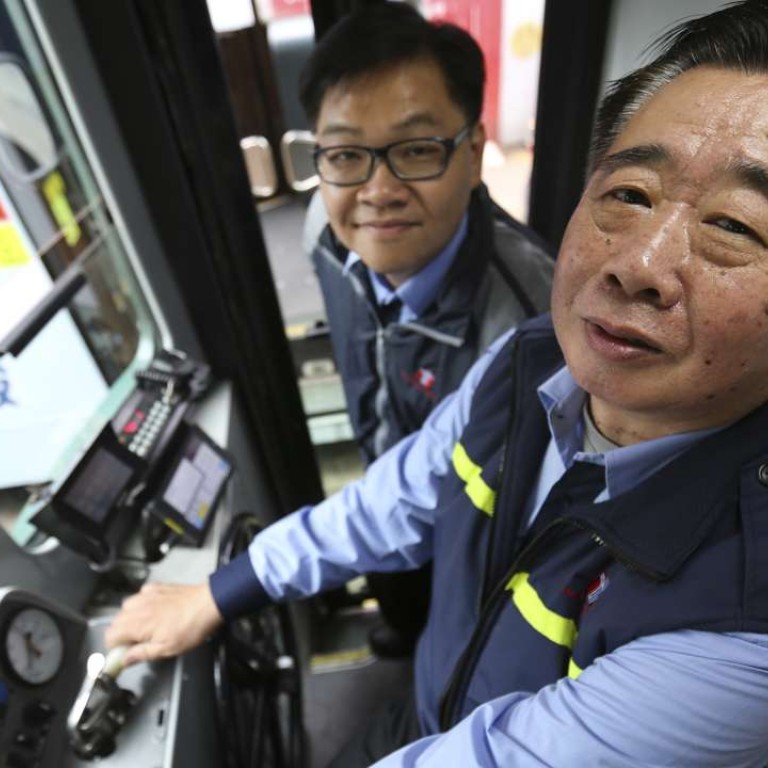 Why driving a Hong Kong tram isn't as easy as it looks given city's congested roads, air pollution and long hours
The cheapest way to get around the north of Hong Kong Island is on the 113-year-old tram system. We talk to motormen about the challenges of driving such a slow vehicle in a fast-paced city
With the face of Hong Kong constantly changing, it's no wonder the 113-year-old tram system is a much loved source of nostalgia for locals and tourists. With their antiquated appearance, the trams' slow trundle along the northern fringe of Hong Kong Island is a link to a bygone era, at odds with the frenetic pace of the city today. However, their leisurely tempo does not necessarily make it a pleasant ride for the men and women driving them.
Many people assume driving a tram is easy – that it's all about starting up, going forward, and then stopping along the fixed tracks. But being at the helm of the oldest and slowest mode of public transport on Hong Kong's roads – affectionately known as "ding dings" for the sound of their foot-operated warning bell – has its difficulties, challenges and frustrations, say drivers.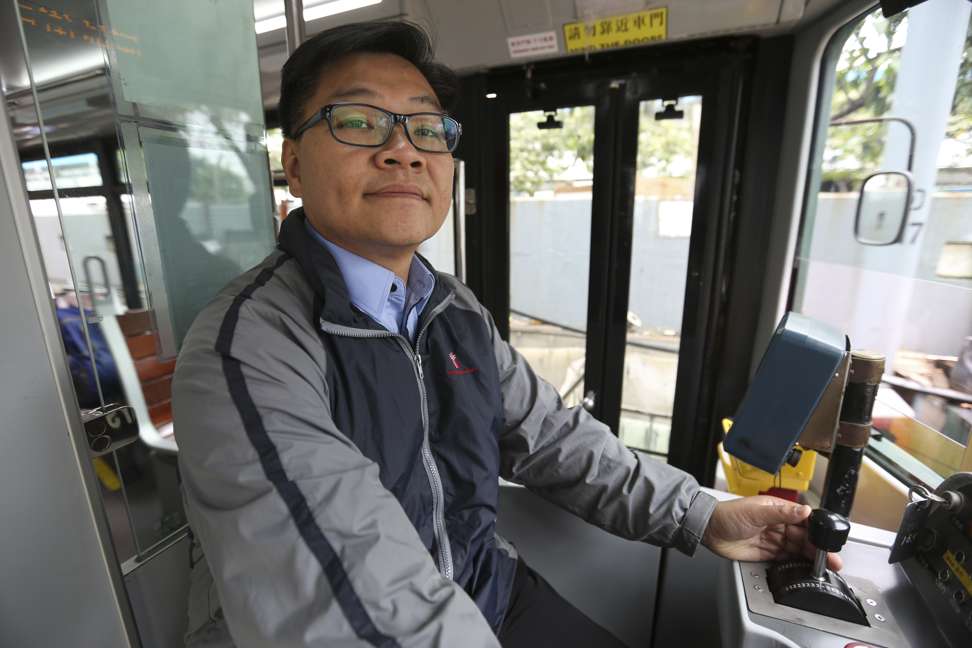 "A tram is a very passive kind of public transport. There are many things that the driver cannot control," says Ho Yiu-man, 47, who drove trucks for 16 years before becoming a tram driver 13 years ago. He sometimes finds it frustrating.
"When I was driving a truck, I could easily overtake a car in front of me that was going too slow. But trams are just naturally slow, and there is little you can do about it because there are too many limitations," Ho says, during a break at the tram depot in Kennedy Town.
The electric trams are limited to a maximum speed of 42km/h – versus 70km/h for buses and 80km/h for minibuses – but travel at an average speed of just 7.9km/h.
Ho says that he has found a safe and stable job, plying the 13km route between Shau Kei Wan and Kennedy Town.
The safety of trams was under the spotlight last month, however, when, for the first time in more than 50 years, one of the vehicles flipped over in Des Voeux Road Central at midnight, injuring 14 people. A 23-year-old tram driver was arrested on suspicion of dangerous driving causing grievous bodily harm. Operator Hong Kong Tramways and the police are still looking into the cause of the accident.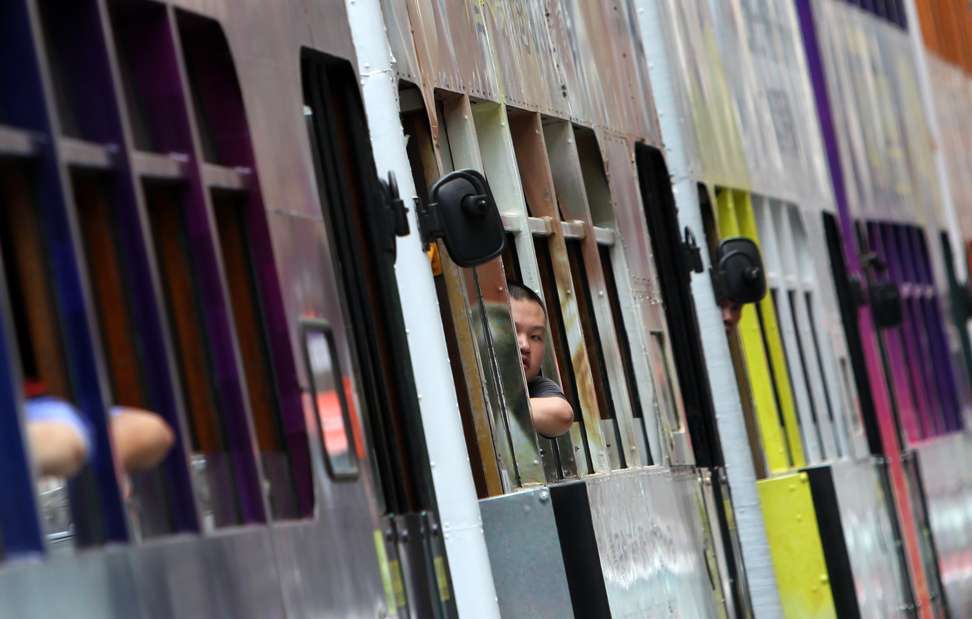 Ho Chi-kin, 72, honorary president of the Hong Kong Tramway Union and a former tram driver, says: "Trams are, if we are talking about safety, similar to other vehicles on the road – nothing is 100 per cent safe. But they are also different to other road vehicles because they rely on tracks, and the brakes do not work like any other car. There are different types of tram, which means drivers need to know how to control different types of tram models."
According to Hong Kong Tramways, most accidents involving trams are due to jaywalking pedestrians. People stepping in front of trams accounted for 18 accidents in 2015 and 19 in 2016, the company says.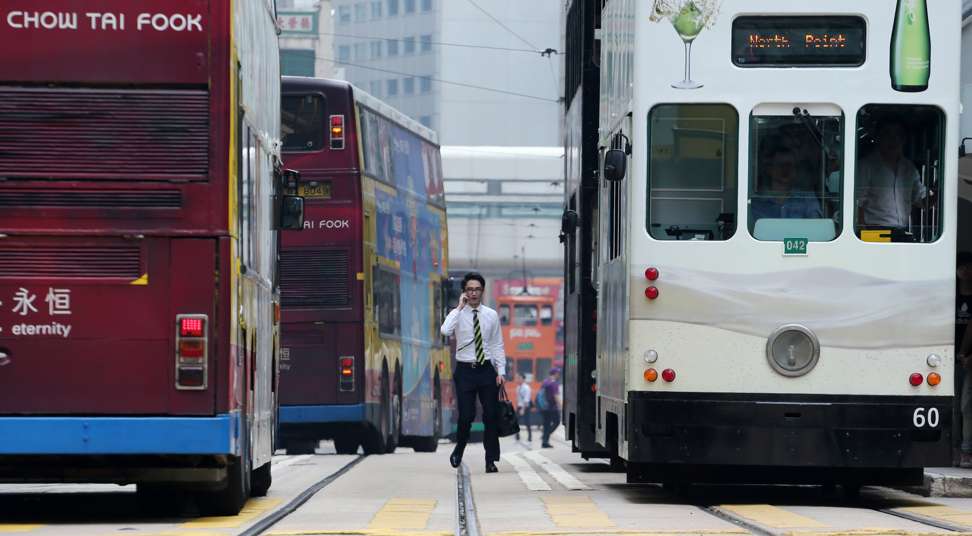 "Many people think trams are so slow, they don't worry when they see them coming," says Tang Wing-ki, 28.
When Tang was five years old, she dreamed of becoming a tram driver – or motorman, as they are called. She would beg her father to take her for a ride every day, so she could sit upstairs and enjoy the view.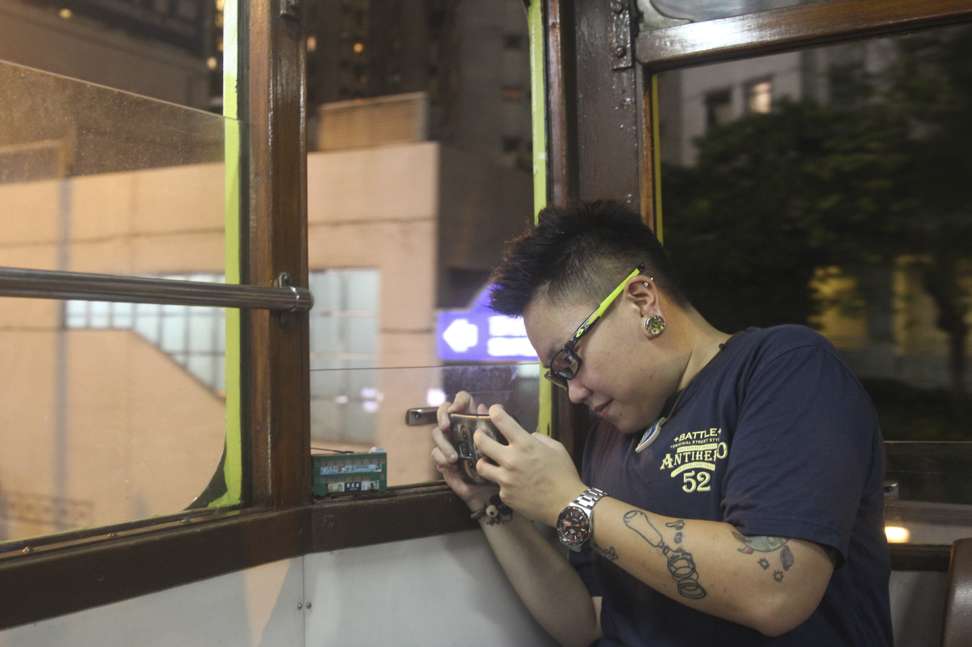 In 2014, at the age of 25, her dream came true, but it turned out to be a nightmare and she quit after 13 months.
"The air pollution on the roads, the heat and the cold in the open-air vehicle, and the never-ending queue of cars in front of me gradually made me fed up," she says. "I used the bell to shoo away cars and pedestrians who crossed the tram tracks even when they'd seen my tram coming, and it's not a sound that brings happiness to me any more."
Tang says she was often harassed by passengers who wanted her to drive faster during rush hour.
Driving at night is easier because there is much less other traffic on the roads, she says.
It was the low pay and long working hours that ultimately drove her out of the job.
As a new driver she was paid HK$38.50 an hour, compared to Hong Kong's minimum wage at the time of HK$32.50 an hour.
"The shifts were usually 12 hours a day, six days a week. But even with such long hours I was earning more or less HK$10,000 for a month," she says. "I'm still young and I need money to save for the future."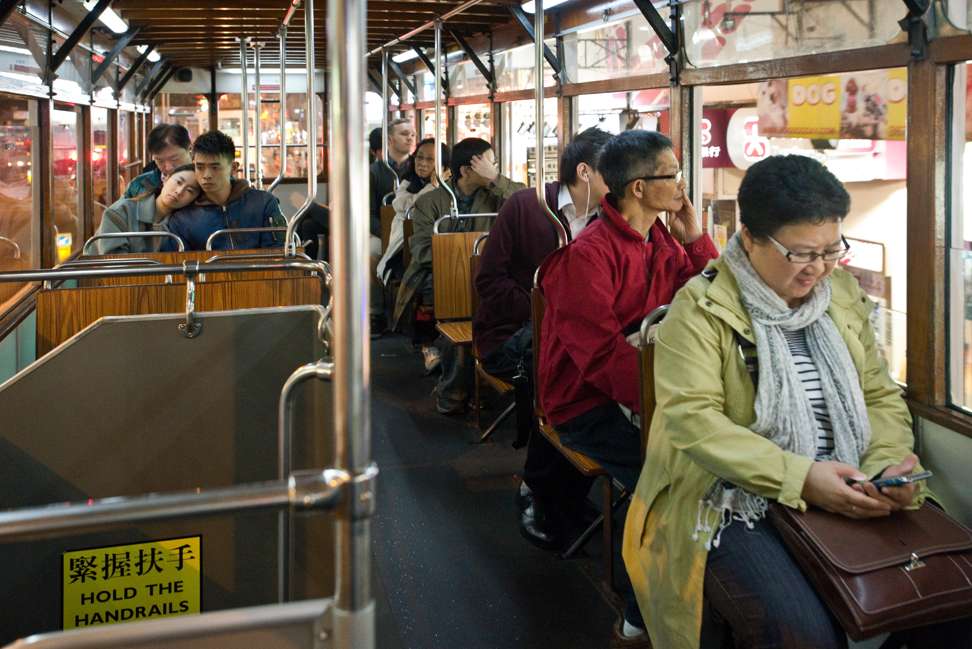 Tang is now a barista at a coffee shop. "At least now I can relax again as a [tram] passenger after a long day at work," she says.
Ho Chi-kin says drivers' pay has not increased much over the years. As a result, the turnover rate among drivers is high among younger employees because they can easily find a better paid job.
Hong Kong Tramways says the salary for a new driver today is between HK$13,000 and HK$15,000, depending on the number of hours worked. There is a standard eight-hour working day, with drivers working an average of 9.5 hours. Only 18 out of 310 drivers are younger than 30, the company says.
"There were not as many buses on the streets when I was a driver," Ho says. "The temperature in the summer was not so high then. I imagine that sitting in the driver's seat nowadays would be suffocating, and even a security guard would be better paid. At least they get air conditioning."
Ho says the union is pressing the government to offer a full subsidy for citizens aged 65 and older to assure the company and, thereby, its drivers, of a stable income.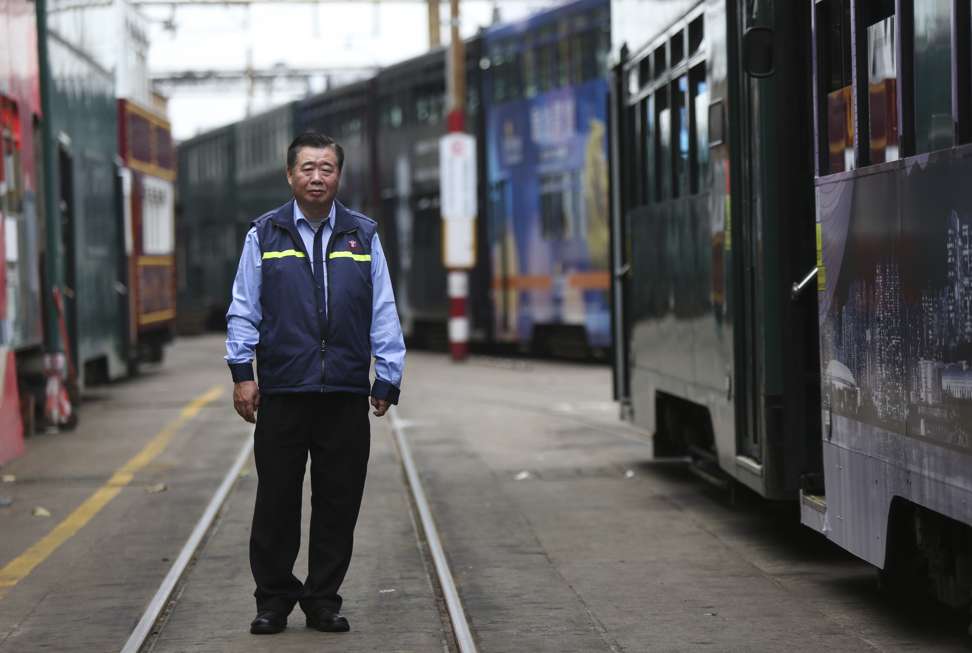 Kong Sin-man, 63, who has driven trams for 38 years and spent nearly 27 years training new drivers, says an improved working environment is essential to retain drivers – and guarantee passenger safety.
"In the end it is a lot about driving experience. There are many things about driving a tram that cannot be taught but can only be built up through years of experience, like patience," Kong says.
Tram enthusiast Joseph Tse Yiu-hon, 36, who has published books on trams and runs a Facebook page dedicated to them called Amazing Ding Ding, says that despite being a fanatic, he wouldn't give up his job as a proofreader for a financial company to become a driver.
"It is a pity that Hong Kong is not the sort of place that credits people for their knowledge and passion if it can't make money. Passengers are often happy with the low fare of HK$2.30 a ride and appreciate the fact that the century-old transport is still running on the streets, but it is easy to forget the faces of those who are actually continuing the legacy," says Tse.