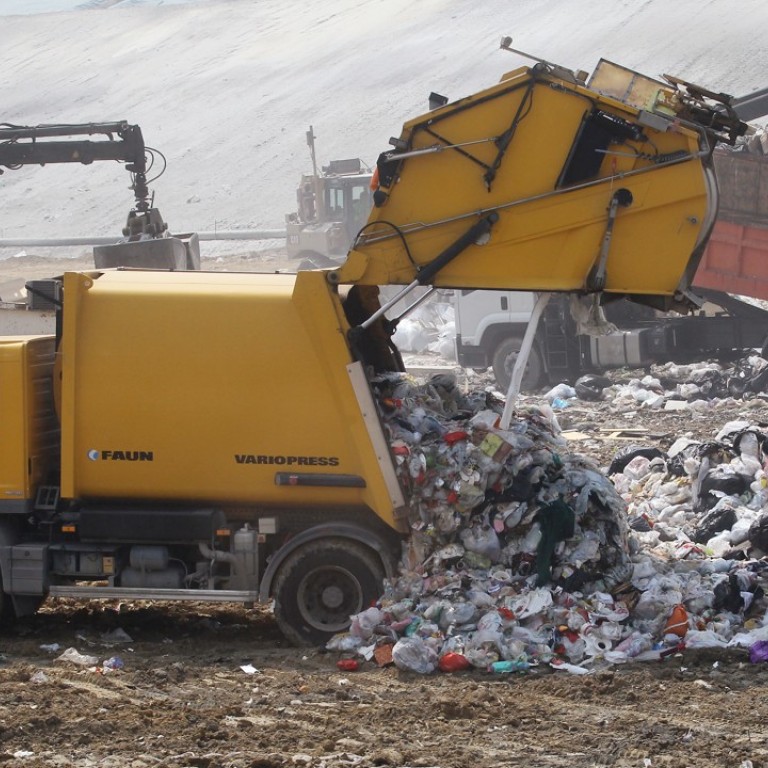 What Hong Kong needs to do to recycle more: sort waste properly and see it as a chance to make money, not a problem
City's landfills are nearly full, yet the proportion of solid waste recycled has plummeted; people in the business say solutions start with seeing waste as a business opportunity
Cynics might find it ironic that the prestigious World Recycling Convention would be held in a city with such a poor record on the matter. Yet more than 900 recycling industry professionals from around the world – from traders, processors and brokers, to technology suppliers and consultants – gathered at the Hong Kong Convention and Exhibition Centre in Wan Chai for the event last month.
"This is the business end of recycling, and there is so much happening in this region," says Ranjit S. Baxi, president of the convention's organiser, the Bureau of International Recycling. Whether his observation applies specifically to Hong Kong, however, is another matter.
About 98 per cent of the city's recycling is carried out outside Hong Kong, and despite record levels of municipal solid waste (currently 1.39kg a day per resident) being dumped in landfills that are brimming to capacity, recycling rates are dropping like a stone.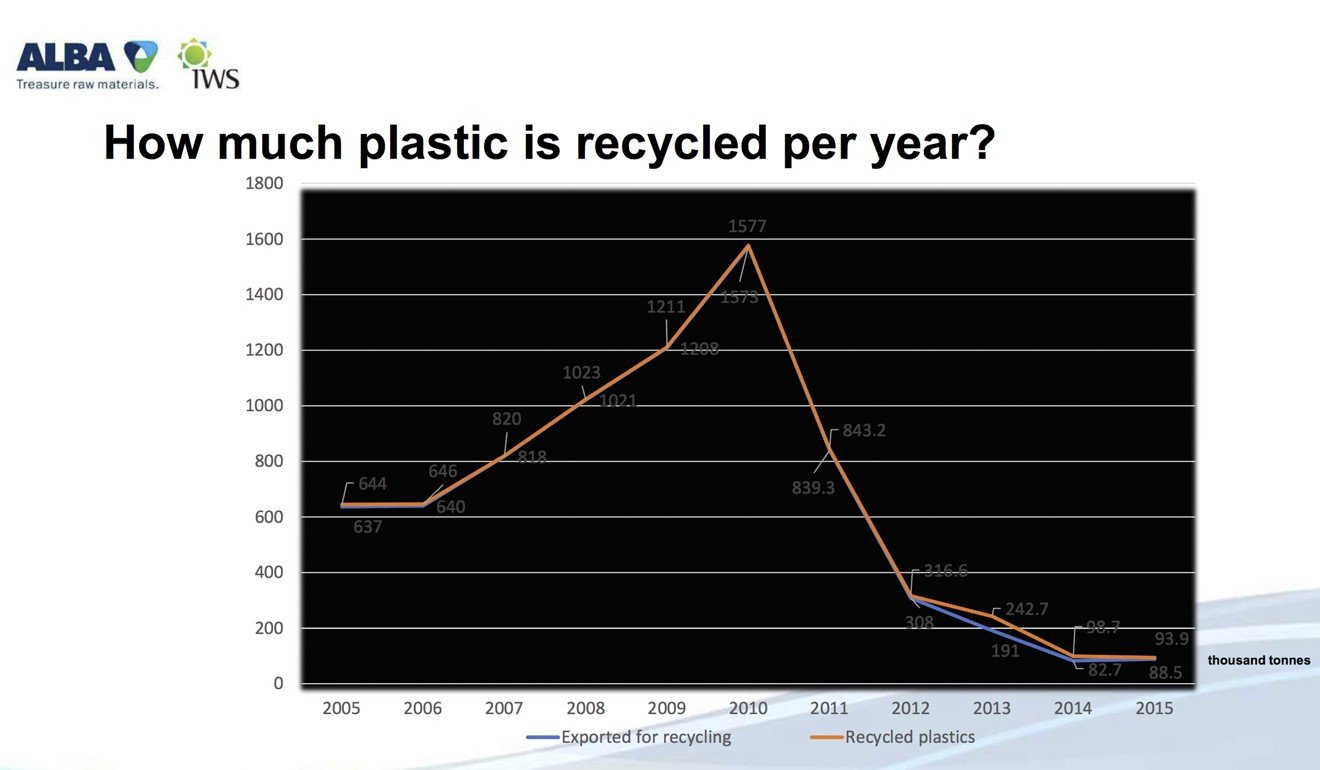 Environmental Protection Department figures show that total municipal solid waste recovered for recycling in 2010 reached a modest peak of more than 3.5 million tonnes, but by 2015 had dropped by more than 40 per cent to a little over 2 million tonnes.
The track record on plastic, which accounts for 22 per cent of rubbish dumped in landfills, is even worse. Recycling of plastic peaked at 1.57 million tonnes in 2010, but has been dropping sharply and is now at such low levels (less than 90,000 tonnes) that it's questionable whether it's worth bothering at all.
Guest speaker Wong Hon-meng, the assistant director of the department responsible for waste and recycling, tried to put a positive spin on what could fairly be described as an embarrassing crisis, although he sounded noticeably downbeat at times. "We can only recycle a very small amount in Hong Kong," Wong told delegates.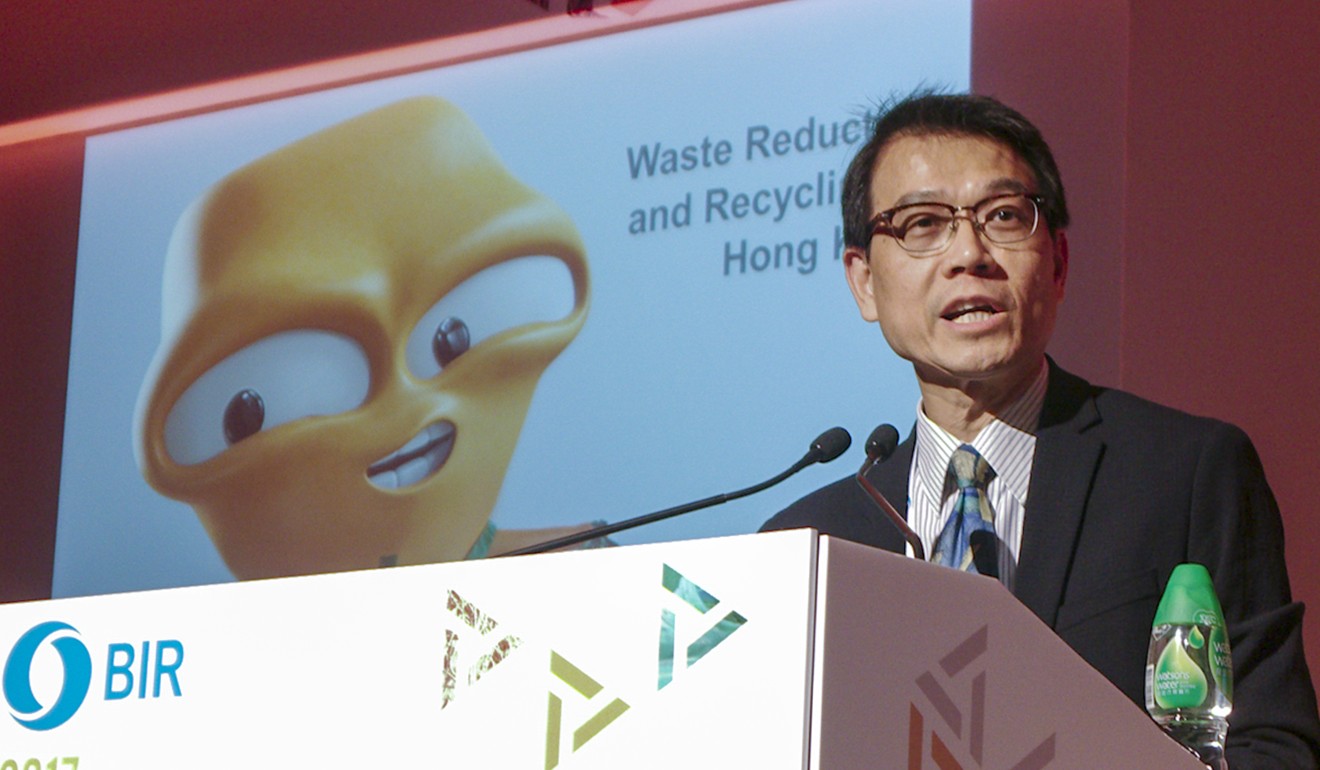 Nigel Mattravers, who has more than 30 years' experience in recycling and waste management in Hong Kong and Britain, says the sharp decline in recycling – especially of plastic – is not necessarily due to a lack of enthusiasm on the part of Wong or the city's residents.
Mattravers is director and general manager of Alba Integrated Waste Solutions (Hong Kong), and is responsible for the government's flagship recycling project, the HK$548.6 million electronic waste processing facility in Tuen Mun, scheduled to open later this year.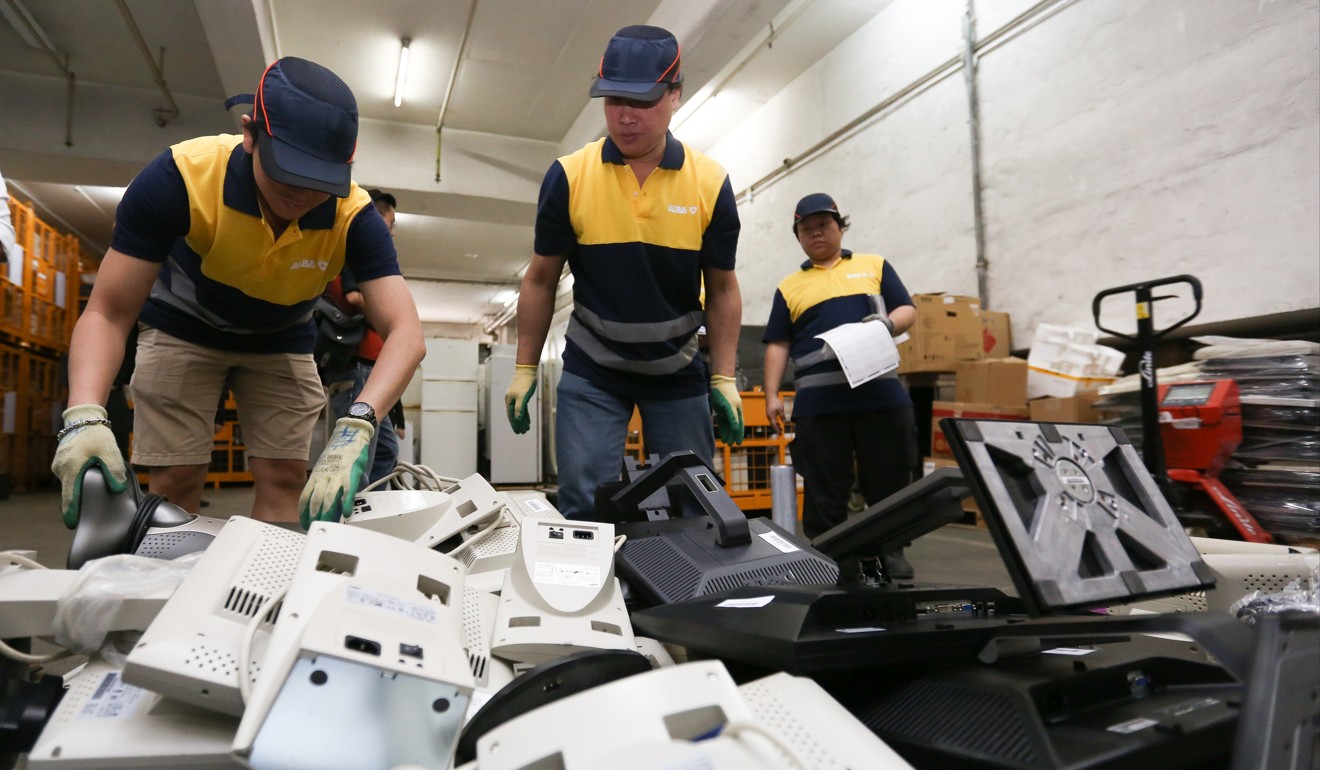 "Hong Kong's recycling of plastic is at an all-time low because it's directly related to the oil price," he says. It's much easier to make plastic from virgin oil, so recycling is only commercially attractive when oil is relatively expensive.
Exporting the recycling problem has become increasingly difficult for Hong Kong since China introduced controls on where rubbish can be imported from and what condition it's in.
An initiative called Operation Sword, launched in February, aims to crack down on unregulated imports of dirty plastic waste and the common practice of concealing dirty waste (electronics and white goods) in shipments of plastic materials.
Additionally, Mattravers says, traditional family-owned enterprises in China are being replaced with state-of-the-art recycling plants, located on new eco parks, that only accept high-grade waste.
Most plastic that's been shipped to China for recycling in recent months is still waiting to be inspected by customs and environmental officials in Chinese ports.
Mattravers says Hong Kong should start to realise that waste is a valuable resource and an opportunity to create industry and jobs.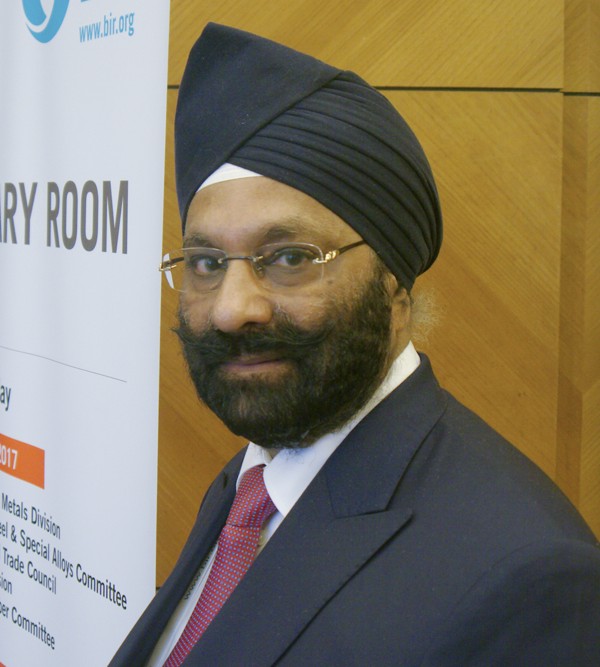 Baxi agrees. "Recycling is a green business. It employs millions of people around the world and contributes [US$500 billion] to global GDP," he says.
The Hong Kong government has an important role to play in educating the public and creating the right incentives to recycle, he says. "Unless you educate the masses, and segregate waste properly at source, you will never succeed with recycling," Baxi says.
Mattravers highlights problems with the separation bin system for recyclables – paper, plastic and metals – in Hong Kong, where residents have long suspected the contents of recycling bins go straight to landfill.
"Baguio [Baguio Waste Management & Recycling] is an excellent company who collect waste from all the 2,500 waste separation bins on behalf of government, but there is a big problem at their waste headquarters in Fanling because of contamination," Mattravers says.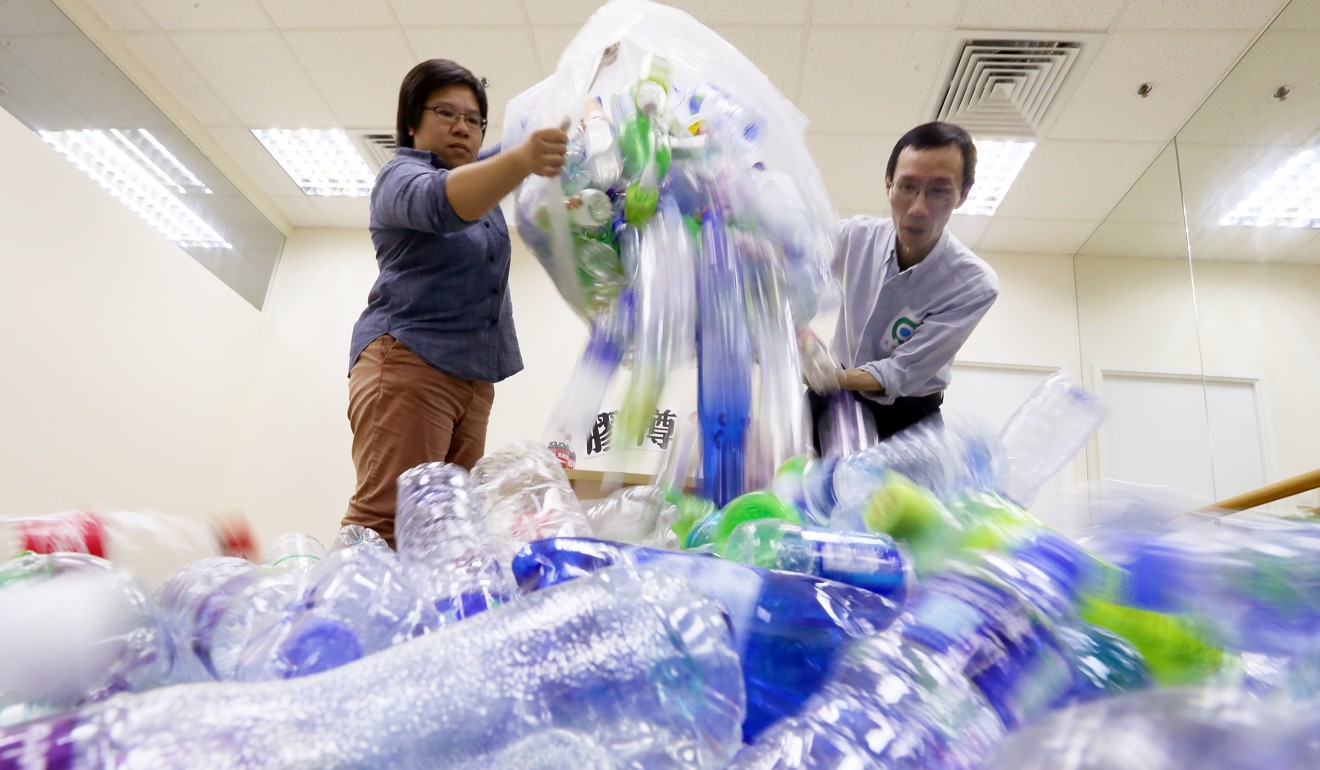 Once that uneaten siu mai dumpling or unwanted McDonald's burger gets tossed into the plastics separation bin with the container, another recycling opportunity is lost because you can't recycle dirty waste.
Mattravers points out that there are three important reasons why this failure in plastic recycling needs to be addressed sooner rather than later. The plastic itself is a valuable resource – oil - that's not being utilised; currently most plastic is still going to landfills, which are filling up fast; and lots of that plastic finds its way to the ocean, where it causes irreparable damage to marine habitats and poisons the food chain.
Despite the challenges, Mattravers offers a glimmer of hope. He believes that the Hong Kong business community is more than capable of sorting out the plastic recycling crisis.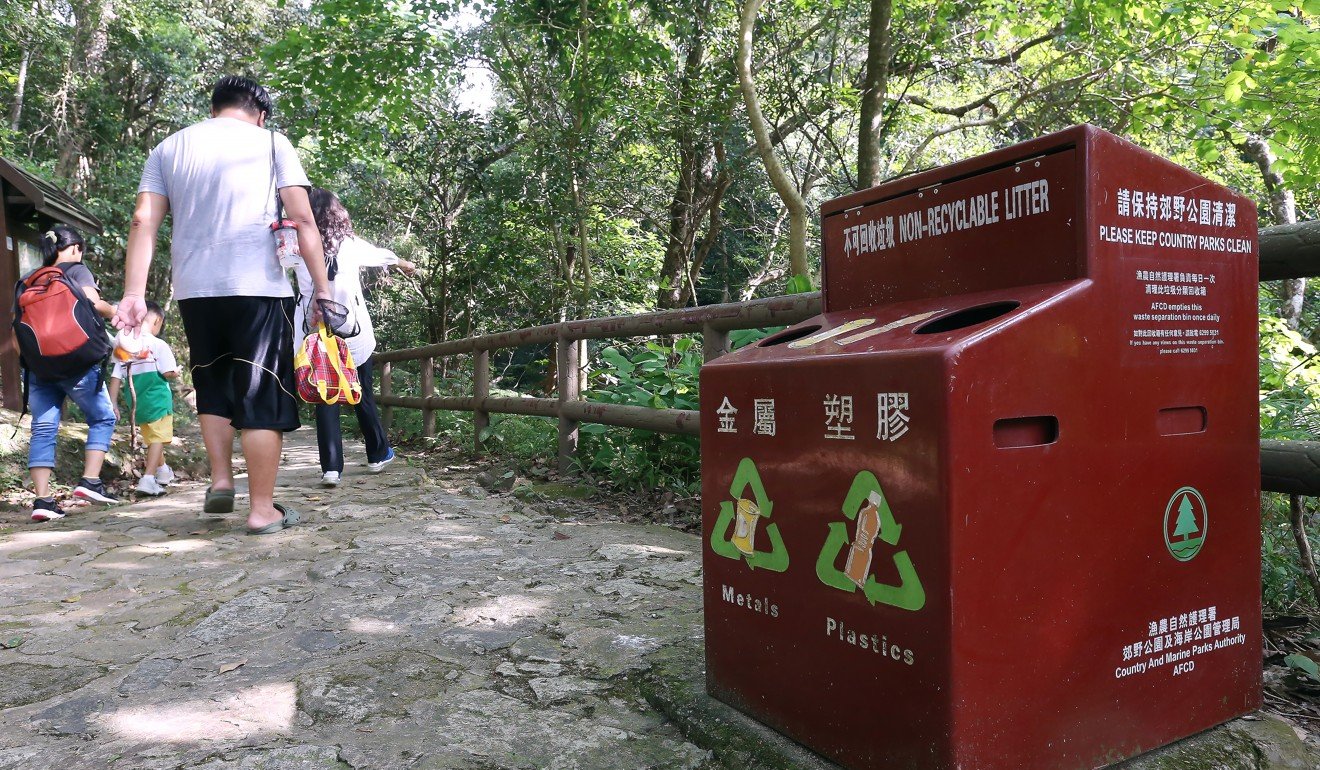 "There are major industrial groups in Hong Kong telling me they are ready to get behind schemes to remanufacture plastic in Hong Kong – there is quite a movement," he says.
Many of the speakers at the convention referred to the so-called closed-loop economy being introduced in many advanced cities, where waste material is collected, sorted, separated and then recycled locally to make products needed in the community, rather than creating or importing new waste. Many experts think this should be the aim in Hong Kong and Mattravers thinks it is achievable. He says it's perfectly feasible to build small-scale plants where firms can reprocess plastic bottles and, he says, there is land available.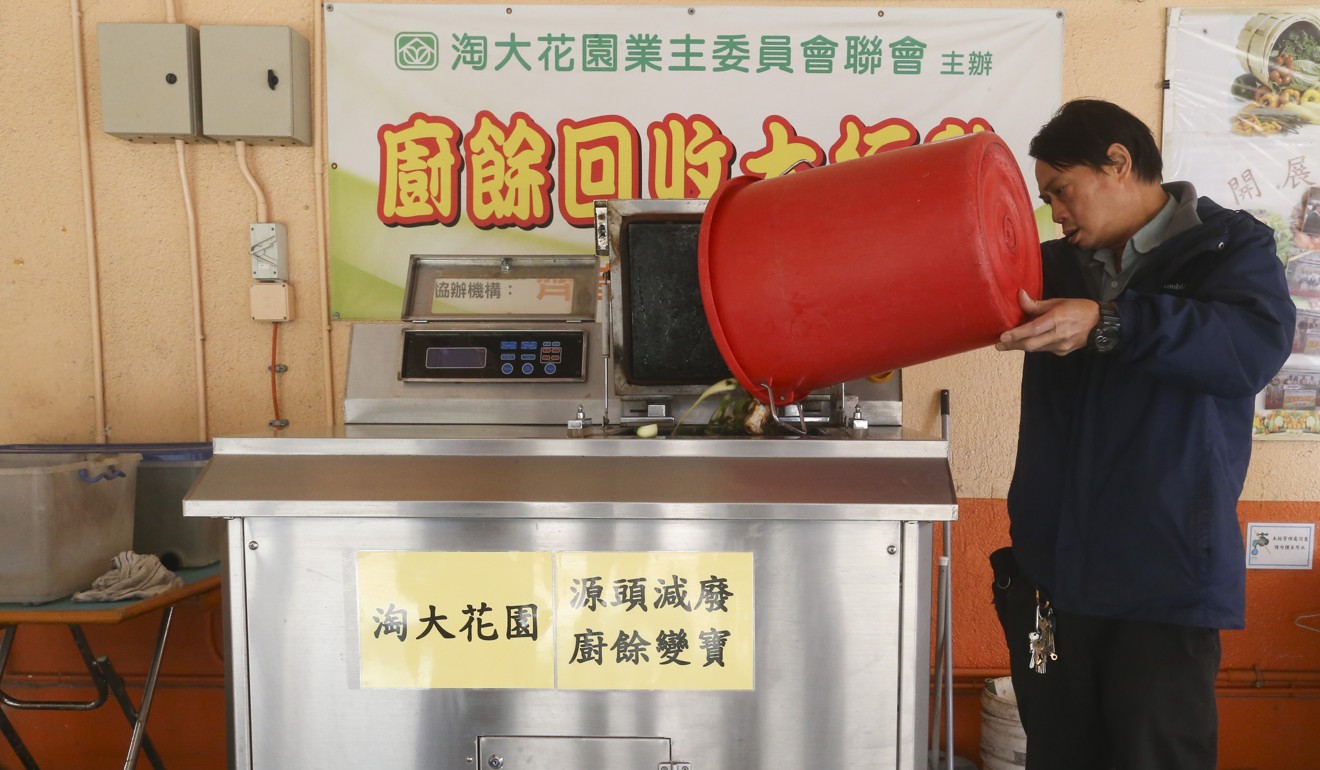 However, when he suggested the idea to Secretary for Commerce and Economic Development Gregory So Kam-leung, his words fell on stony ground.
"He told me he was very sorry but his department didn't do waste," says Mattravers, indicating that waste is seen as a social problem rather than an economic opportunity.
The Environmental Protection Department's Wong underlined the problem in his speech when he made repeated references to "waste".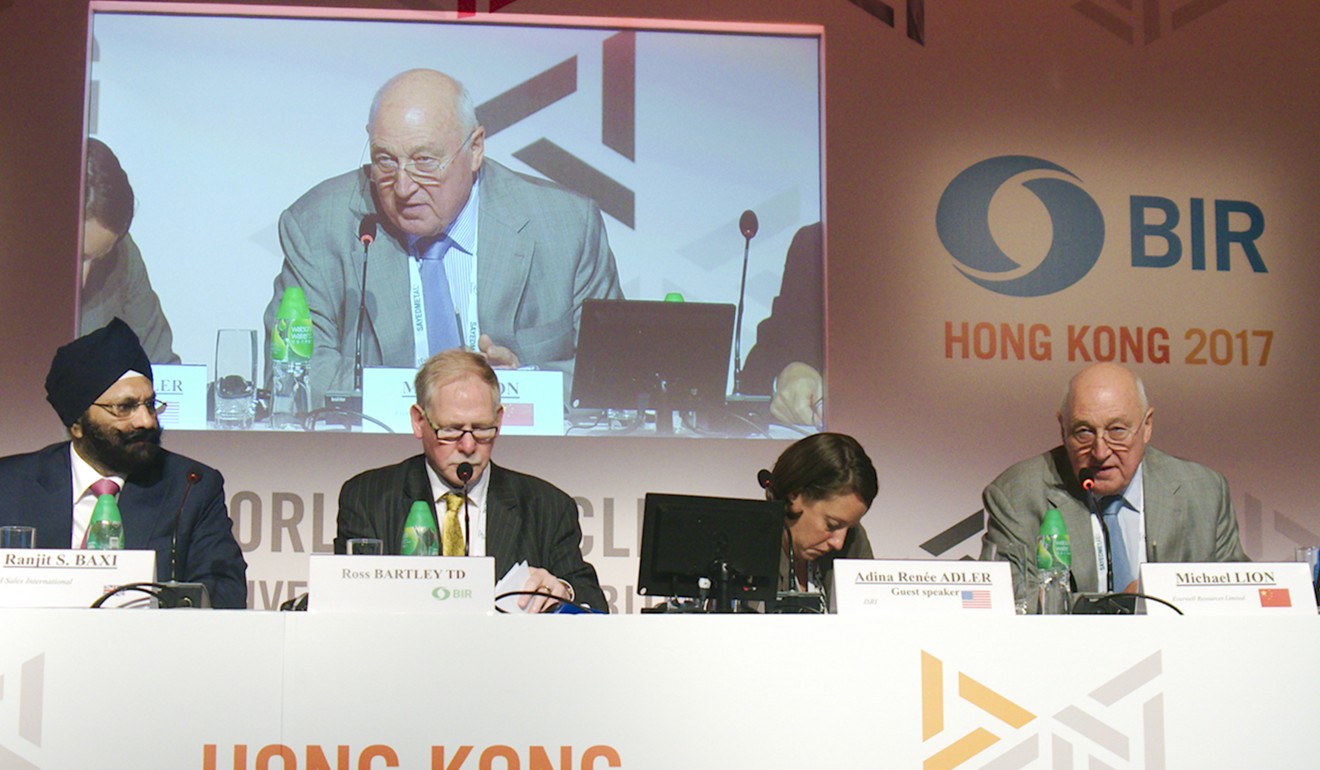 "We try not to use the 'W' word here," keynote speaker Michael Lion explained, shortly after Wong's speech, insisting that the sophisticated, hi-tech industry does not deal in "waste" but in scrap and other valuable recyclable materials that are "price competitive, environmentally preferable and energy efficient".
Lion has been involved in the metal recycling business in Hong Kong and China for some 40 years, and points out that 40 per cent of the world's copper is now made from recycled material. China is the second largest paper manufacturer in the world, producing almost 100 million tonnes a year, but 75 per cent of it is made from "recovered material".
"You could argue we have gone backwards in Hong Kong. If you look at Reclamation Street in Kowloon – that was once full of scrap and recycling outfits, but they all left," Lion says.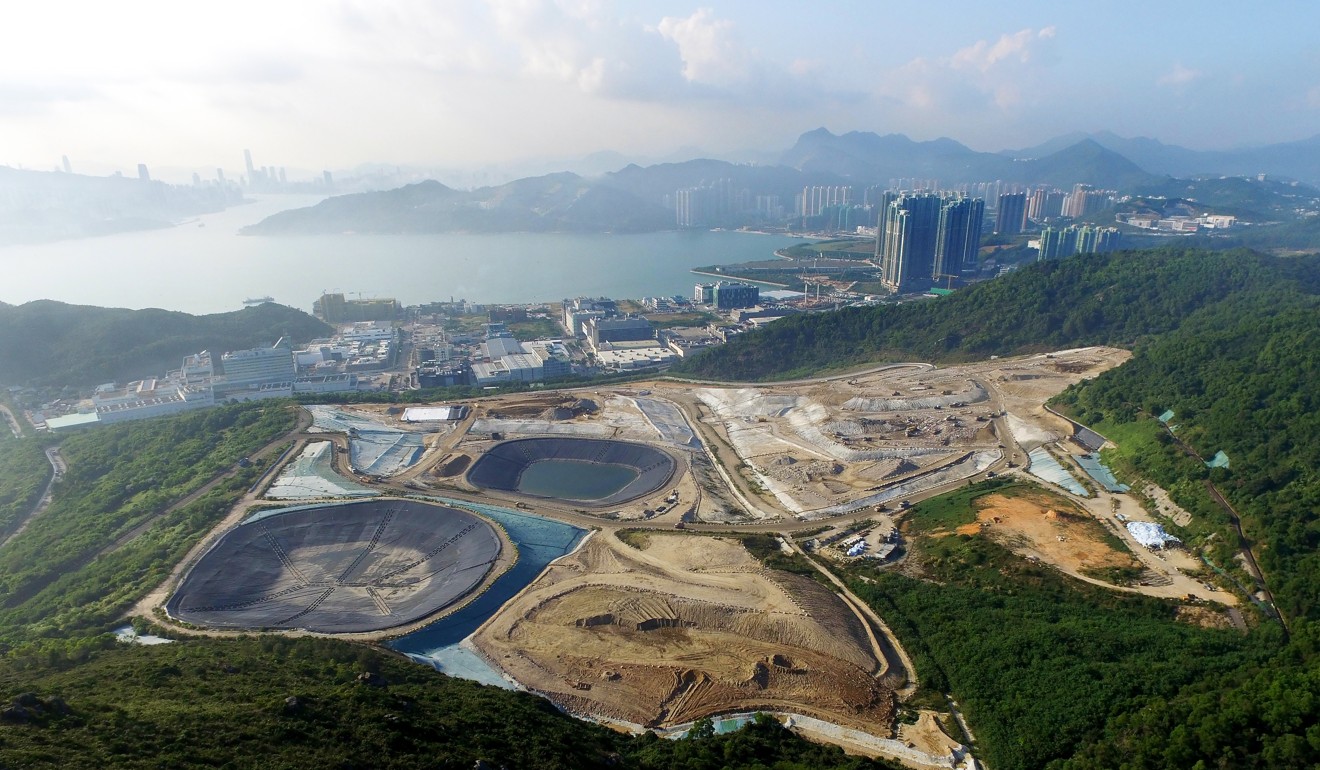 "NGOs and politicians have created a sort of myth that they invented recycling, but it's an established industry that has been around in Hong Kong for at least 100 years," he says. Like any business, though, its players need motivating via economic incentives.
"There needs to be a change in thinking at government level," says Mattravers, who applauds the proposed introduction of a new landfill tax of HK$395 per tonne, which will attach a commercial value to waste for the first time.
"We need to remove waste and recycling from the Environmental Protection Department and get it into the business department if we really want to solve the problem," Mattravers says.
This article appeared in the South China Morning Post print edition as: wasted opportunity