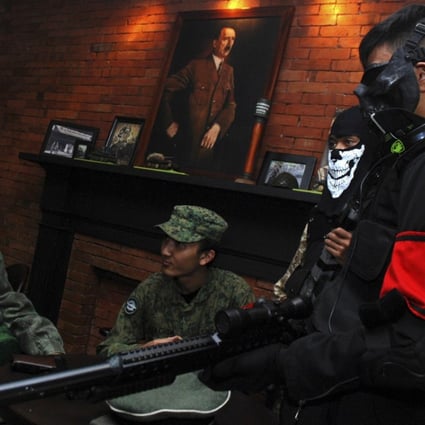 Indonesian customers in second world war military uniforms at Soldatenkaffee in Bandung before the cafe was closed down for a second time in January this year. Photo: AFP
How do Indonesians who dress as Hitler and Nazi soldiers justify their obsession?
Some Indonesians have no qualms showing respect for the strong image projected by Nazi Germany, saying it does not make them neo-Nazis. Are they just unable to fathom the horror of the time, or does the problem run deeper?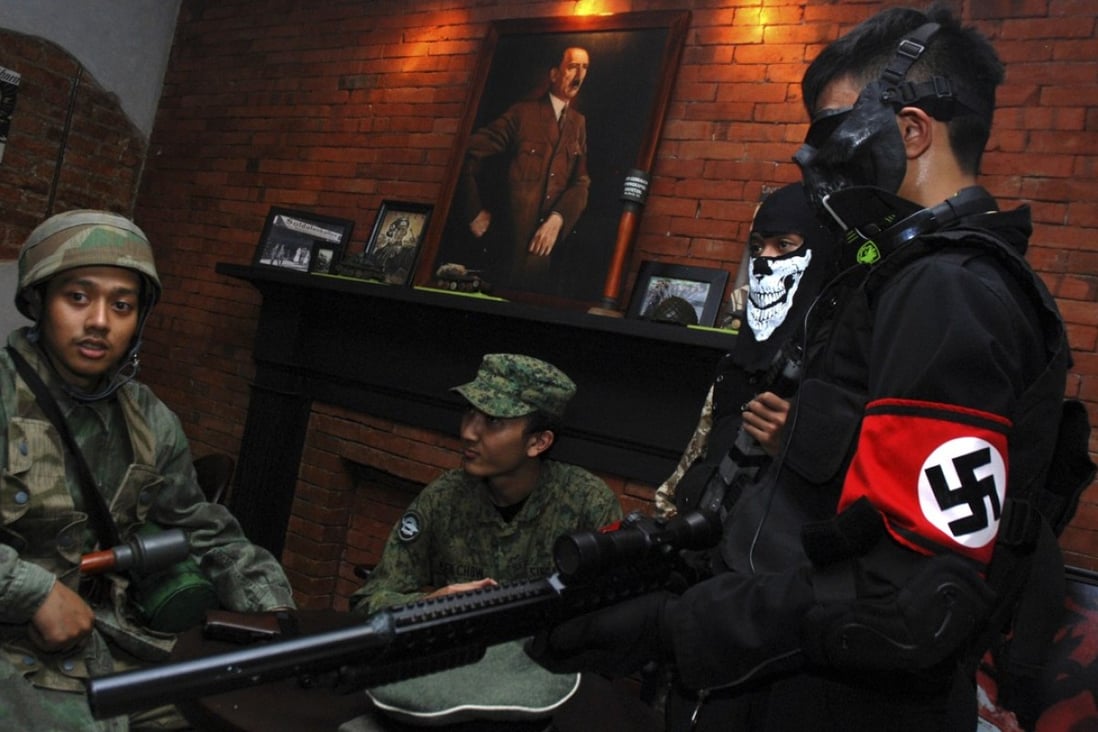 Indonesian customers in second world war military uniforms at Soldatenkaffee in Bandung before the cafe was closed down for a second time in January this year. Photo: AFP