Space
Get more with myNEWS
A personalised news feed of stories that matter to you
Learn more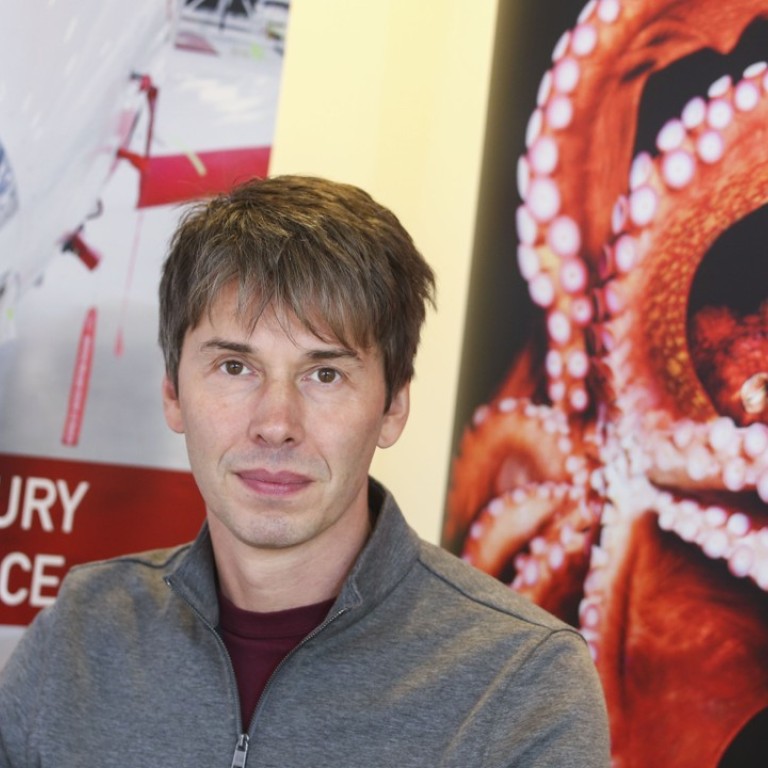 Why human race is 20 years away from guaranteeing its immortality – physicist Brian Cox on space colonies and mining asteroids
Professor believes we will become a spacefaring civilisation in the next 10 or 20 years, and thereby guarantee our future forever, as long as we don't do anything stupid like 'having a war in the Pacific'
Professor Brian Cox has high hopes for the future of mankind. The answer to many of our earthly dilemmas, the British scientist believes, lies in the cosmos, where there is an untapped wealth of resources capable of meeting the human race's ever-increasing needs. That is, of course, as long as we can keep our tendency towards idiocy at bay.
"If we can avoid doing anything stupid over the next 10 or 20 years – breaking the international order, having a war in the Pacific or something – then we secure our future effectively forever," says the lauded physicist and television presenter.
There is no rush to explore beyond the limits of our solar system when we have everything we need right here, Cox says, explaining that our closest planets and asteroid belts offer "effectively infinite" mineable resources, including valuable heavy metals such as nickel, cobalt and gold.
And Cox, 49, expects to watch the human race begin to colonise other planets within his lifetime.
"We're at a stage now where the next 10 or 20 years are the time we become a spacefaring civilisation," he says. "From then on, our future is guaranteed as a civilisation. The moment we get to the moon and Mars and start to exploit the resources in the solar system is the moment we become essentially immortal as a civilisation. Because we won't just be confined to one planet that we can damage any more. Now is the time we do that."
We catch up with the scientist and television star at Hong Kong's Mandarin Oriental hotel during his stop-off in the city for several days following a tour of Australia with his stadium-sized, Guinness World Record-holding science show, Professor Brian Cox Live.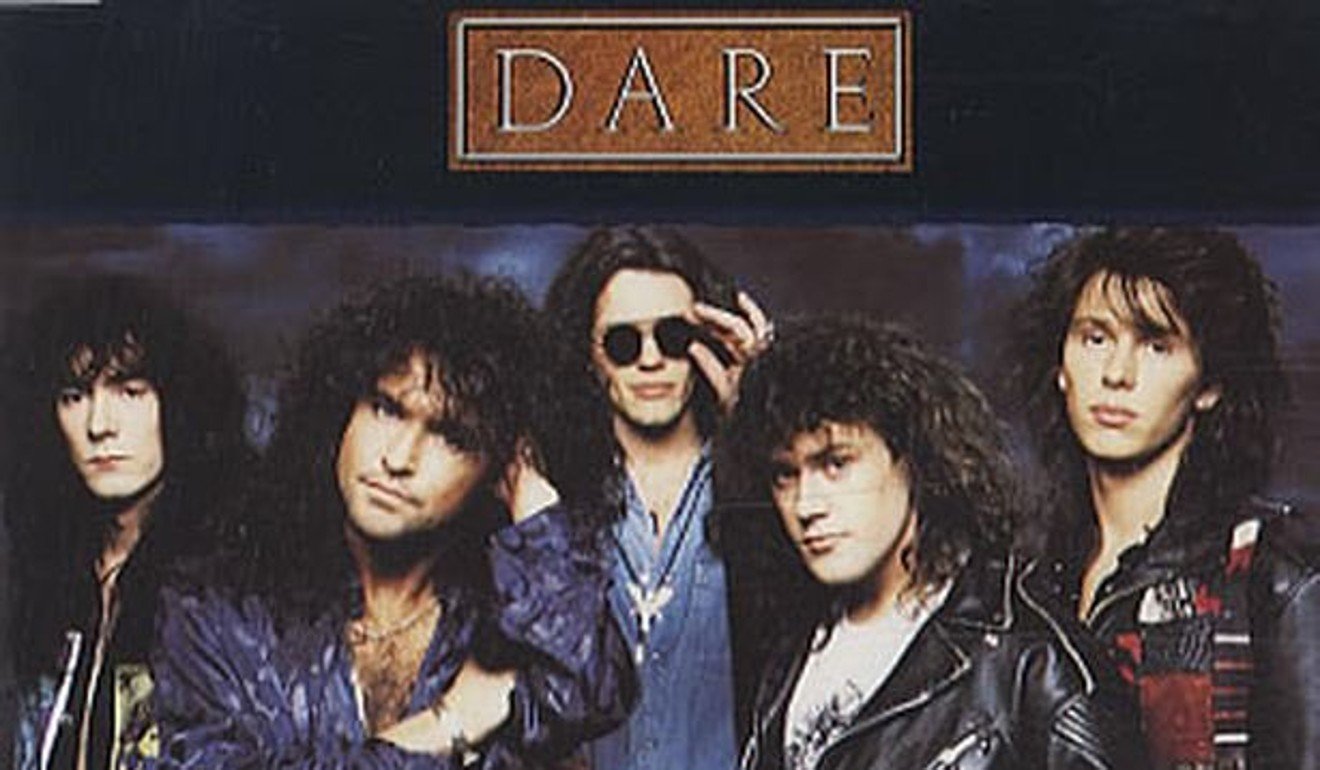 Although he started out as a musician in rock group Dare and dance music stars D:Ream in the 1980s and '90s, Cox's passion for science outlived his roles in both bands. After completing his doctorate in particle physics, he worked at CERN, the Swiss laboratory best known for its particle accelerator and discovery of the Higgs boson, or "God", particle.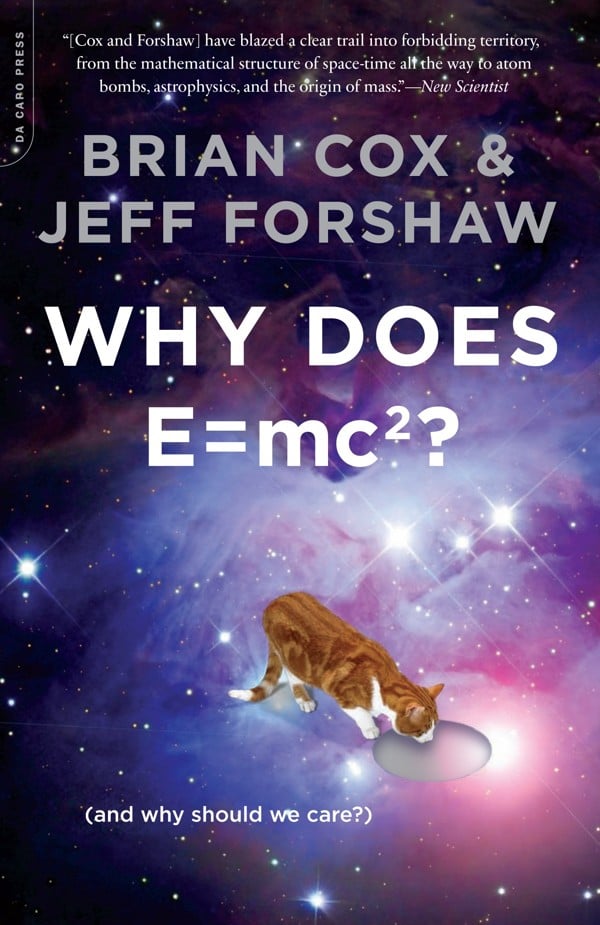 His
Wonders of the Universe
and
Wonders of the Solar System
documentaries, and regular television appearances, made the cheerful scientist a household name in Britain, where he is famed for his ability to make complex concepts understandable to the masses and credited for making physics seem cool. (One of his co-authored books is titled
Why Does E=mc2?
)
Cox last came to Hong Kong in 2013 to deliver a talk to bankers at the Credit Suisse Asian Investment Conference, but his first visit was in 1987 as a keyboard player with Dare, when they were offered a several-week residency at one of the city's music venues. This time, Cox was flown in by the Royal Geographical Society to give a speech at its Space Odyssey Annual Dinner, where he tackled some of his field of study's biggest topics, such as cosmology, gravitational waves and unanswered questions about the origins of the universe.
Today, Cox's mind is on the take-off of space travel and humanity becoming a multiplanetary species – a concept that, until only recently, would have been laughed off as science fiction and prohibitively expensive. That shift in thought is the subject of recent BBC documentary, The 21st Century Race for Space, which first aired in September.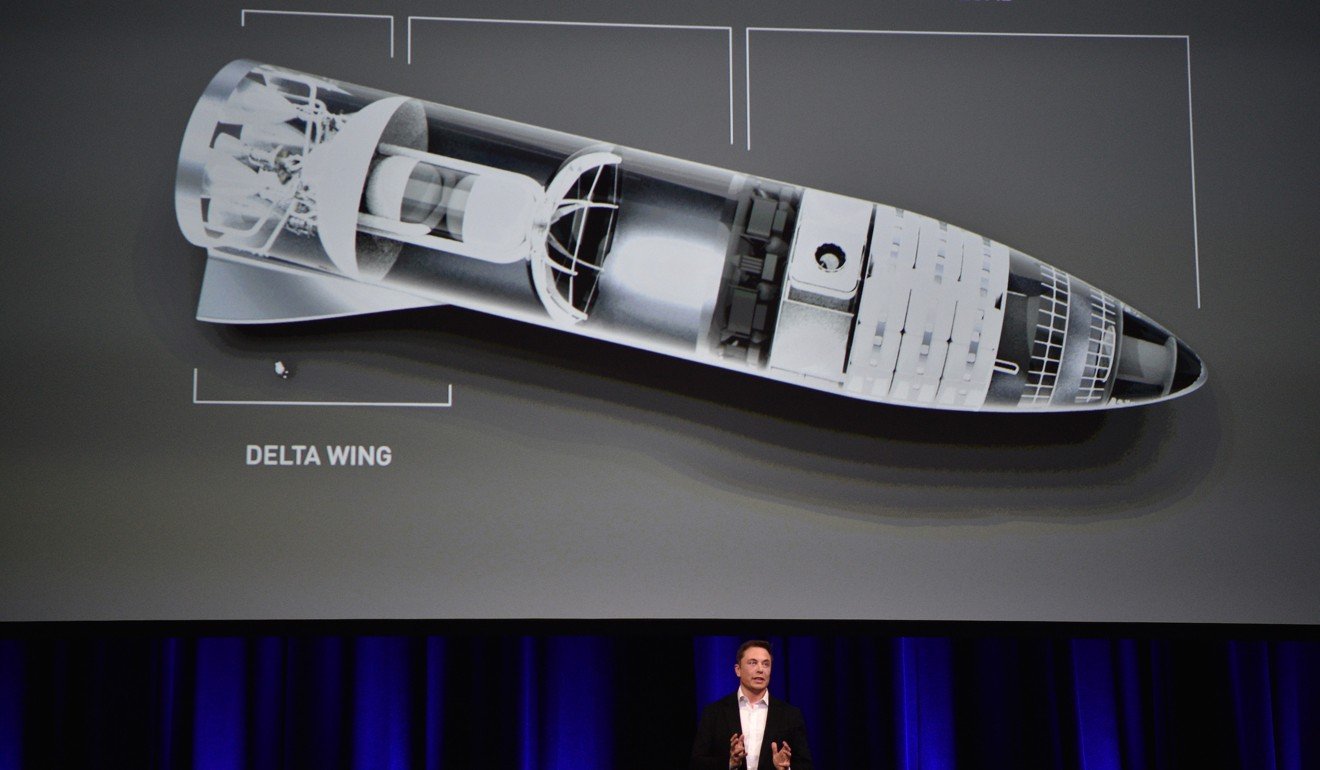 In the hour-long programme, Cox discusses the billionaire businessmen who are turning their attention away from Silicon Valley and towards the sky in the pursuit of commercial space travel and the eventual colonisation of other planets in our solar system.
He looks at the approaches and innovations of Elon Musk's SpaceX, Amazon founder Jeff Bezos' Blue Origin, and Richard Branson's Virgin Galactic, and tours aerospace factories to learn how reusable rockets will make trips to space – for both industrial and leisure purposes – comparatively cheap.
"It's a lot of people my age [who] grew up in the '70s and '80s disappointed that we hadn't got moon bases. Now they're the richest people in the world, so they're going to go and build moon bases," Cox says. "The reason it's happening now is down to advances in material science, aerospace and software that have allowed us to make reusable rockets. Once you have them, it becomes cheap."
Although companies within the US are making great strides forward in aerospace technology, the country's leader seems firmly set against embracing scientific evidence – particularly when it comes to combating climate change.
"I believe we will need a collective shock," Cox writes in his latest book, Forces of Nature, on the subject of what it would take to unite humanity and distract people from conflict. "Perhaps we'll have to come together to fix the climate we're mangling, or deflect a doomsday asteroid."
Now, he says, US President Donald Trump is a "blip" – albeit a pernicious one, who stands to leave a lasting impact on public discourse and politics. But the physicist uses the analogy of Trump as King Canute trying to hold back the waves if he thinks he can stop the rise of renewable energy, which is now cheaper and more accessible than ever.
"The ship has sailed for people who want to support the fossil fuel industry," Cox says, addressing America's withdrawal from the Paris Climate Agreement and Trump's promise to boost jobs in his country's flagging coal industry.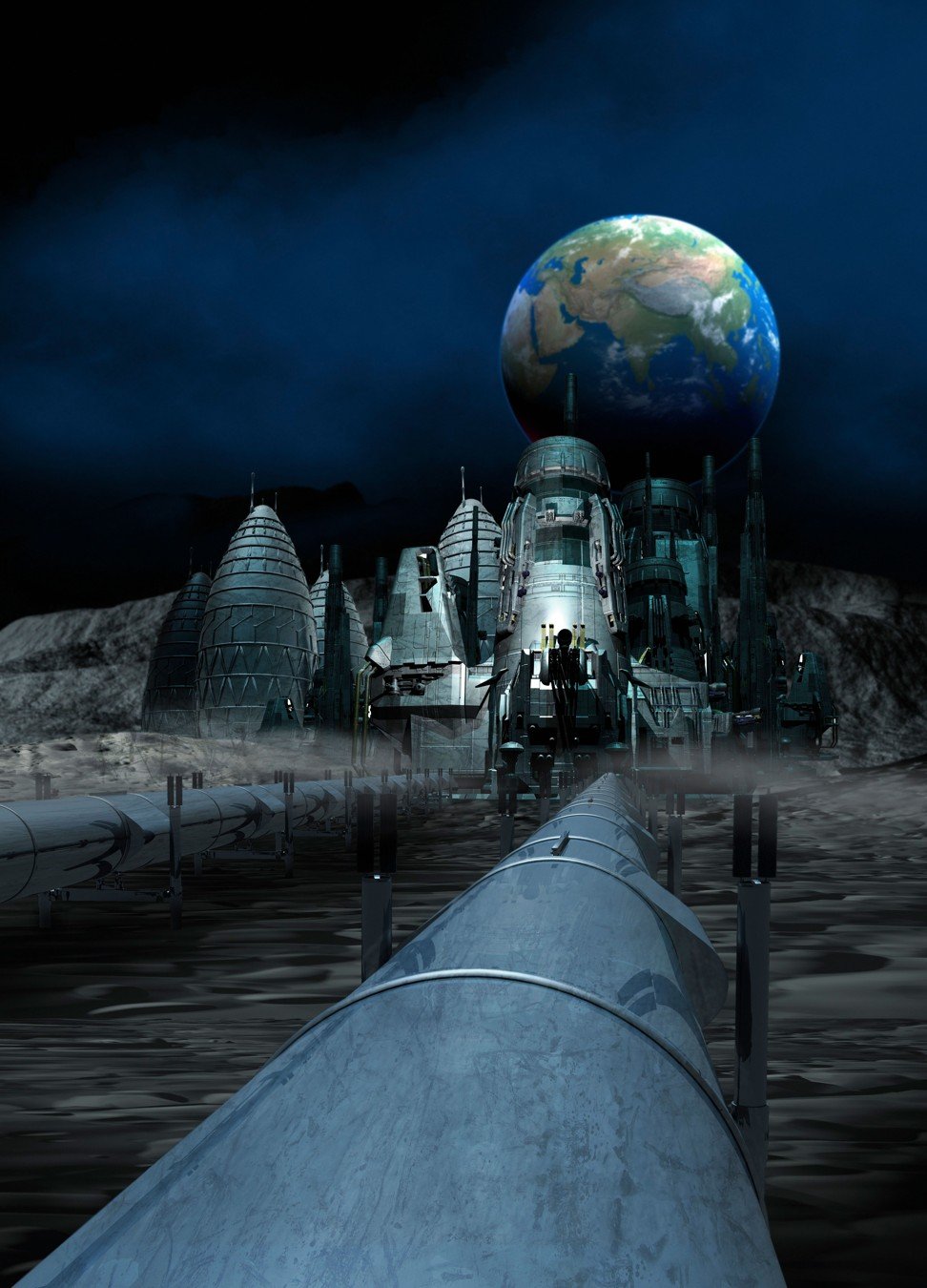 "Technological advances have got us to the point where it's no longer a political decision; it's become an economic decision. And I thought it would be because disasters would happen and insurance would go up and we'd be forced to go down that route," he says, impassioned. "But actually, in the last few years, it's just become cheaper. You don't have to believe in models of global temperatures any more – you should, but you don't have to … it's just becoming nonsensical. No one will build new coal-powered stations now.
"It's seems obvious until you look at America, but I'm even optimistic about that because they seem to have dealt with Trump quite well," he continues, adding with a slight chuckle: "They might be famous last words."
Even though Cox's stay in Hong Kong was limited to three days, it didn't escape his notice how popular electric Tesla cars are in the city, and he was impressed by the Chinese energy regulator's decision to halt more than 100 coal-powered projects to curb the use of fossil fuels.
"Asia is extremely positive at the moment: you can see the progress and optimism here," he says. "We can sometimes get carried away in Britain, in America[thinking] that's all there is to civilisation. There are a lot of people in those countries going: 'Oh no! Civilisation has had it; look at our failing political systems.' But if you look at the world, the economic growth … ultimately innovation is beginning to come from other places. And that's how it should be, I think. As one system decays, another rises."
China is investing heavily in science and technology, yet the country is playing "catch up" in terms of the reputation of its universities, Cox observes.
"China, and Asia as a whole, have some way to go … the world's leading universities are not currently in this region; they're primarily in the UK and the US. But China knows that and universities in this region are flying up the rankings, and you don't just do that by investing in the university. You have to invest in the science base. To have a world-leading university, you have to be good at both teaching and research. That's clearly recognised here."
Upon his return to Britain, Cox was due to go straight back into teaching first-year physics students about the theory of relativity at the University of Manchester, where he is professor of particle physics.
It seems the region is lacking Cox's Asian equivalent; a unifying, aspirational, pop-culture figure to spark inspiration by distilling science into manageable, yet mind-blowing facts. "Or I can just come here," the professor says with a smile, ever ready for a new challenge. "I'm available!"
This article appeared in the South China Morning Post print edition as: A look on the bright side