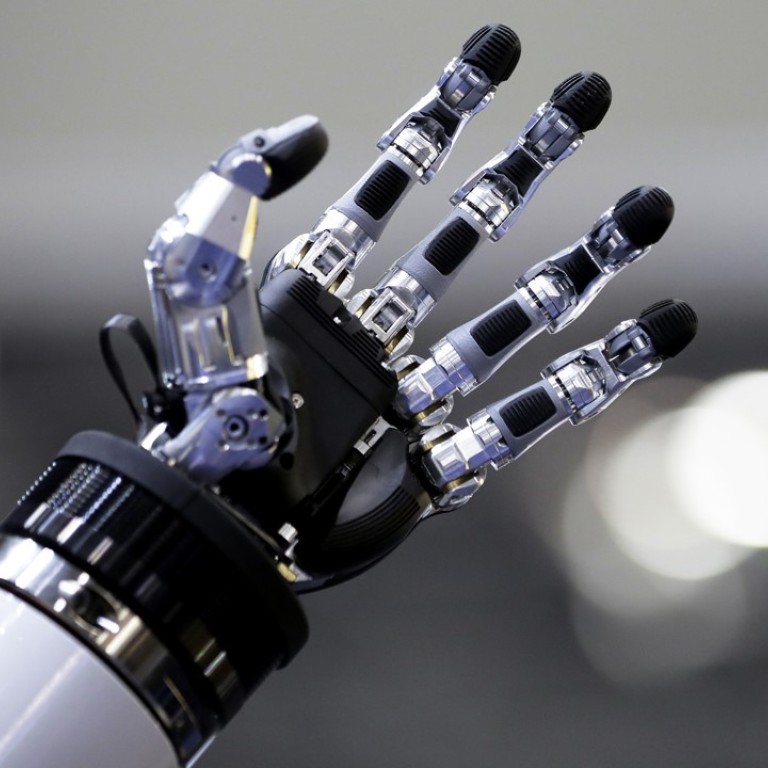 STEM education key to Hong Kong's 'smart city' plan, but long-term steps must be taken now, experts warn
The government has just revealed its Smart Hong Kong initiative, but little has been done to foster science, technology, engineering and maths education and produce the skilled workforce needed to avoid being left behind
The government released its official blueprint on Friday for a "smart Hong Kong" – a plan for an efficient and sustainable city ­embracing digital data, innovation and technology. But there are warning signs Hong Kong has some catching up to do if the ­blueprint is to be realised.
According to one smart city global index by Sweden-based EasyPark Group, Hong Kong currently ranks 68th in the world when analysing the city's smart credentials including transport, sustainability, and living standards. The index, published in May this year, analysed the credentials of 500 cities worldwide and placed Hong Kong immediately behind Tampere in Finland, Ljubljana in Slovenia, and Leeds in northern England.
Successful smart cities require a tech-savvy workforce highly skilled in science and technology. They are what a government study on the Smart City Blueprint for Hong Kong calls "smart people". The report outlines specific policy objectives, including the facilitation of "lifelong learning for individuals in the public and private sector, youth to elderly, about science, technology, engineering and mathematics (STEM)".
So as the aspiration of being a smart city is embraced by government, STEM has suddenly become a hot topic.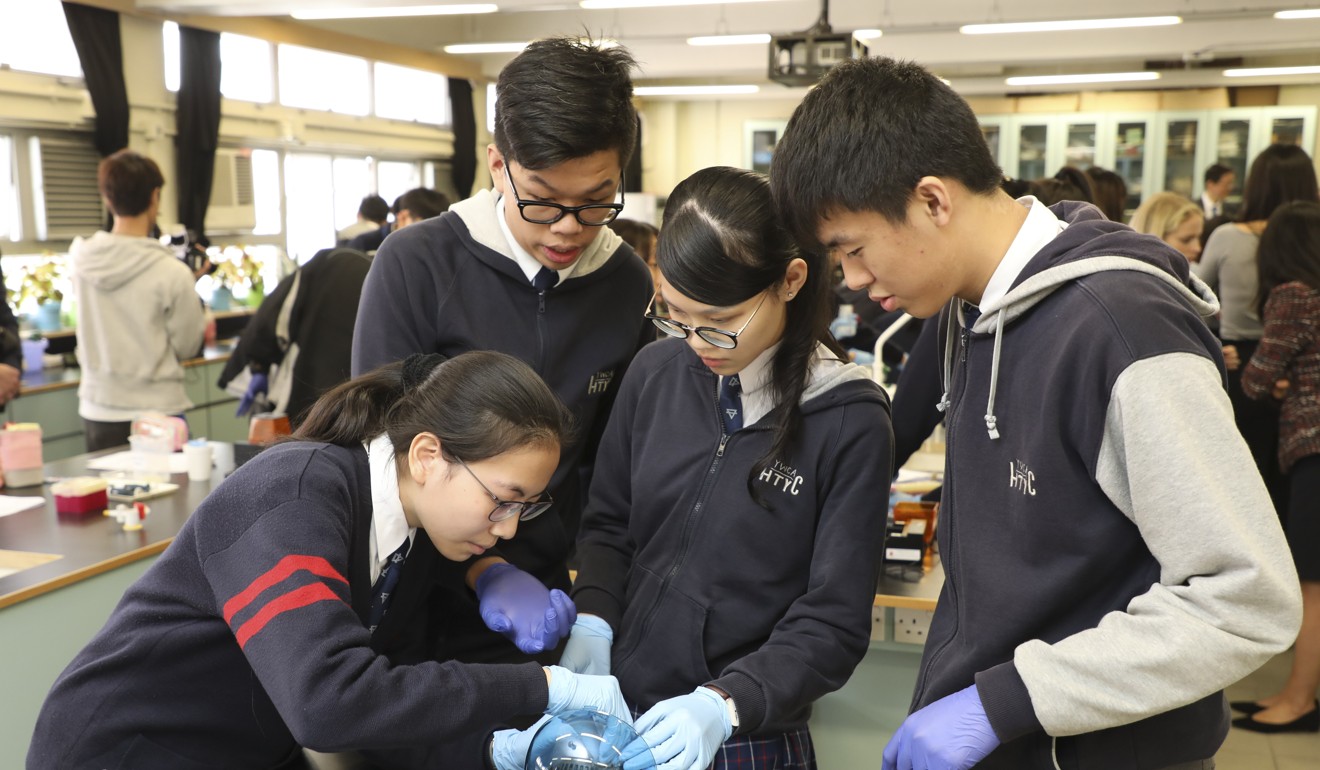 "STEM is important as the driving force for our economy and for our society's needs to be addressed," says Professor Lam Hon-ming, a molecular biotechnologist at the Chinese University of Hong Kong.
Lam was speaking at a recent STEM event where Amgen – one the world's largest independent biotech companies – was announcing a new partnership with the university. They will jointly deliver the Amgen Biotech Experience (ABE), a hands-on science laboratory training programme for Hong Kong secondary schools.
"The ultimate goal of the ABE is to get students interested in and excited about science discovery, and expose them to opportunities they may not have had otherwise," says Penny Wan, vice-president and general manager of Amgen in Japan and Asia-Pacific.
The project, which will run from 2017 to 2020, aims to reach 2,000 pupils, 100 teachers and 100 laboratory technicians across 35 local secondary schools. Wan says it's based on a simple principle.
"We train the teachers to train the students," she says, adding that schoolchildren are most likely to be engaged by their teachers, so the priority is to give teachers the resources and training to inspire the pupils.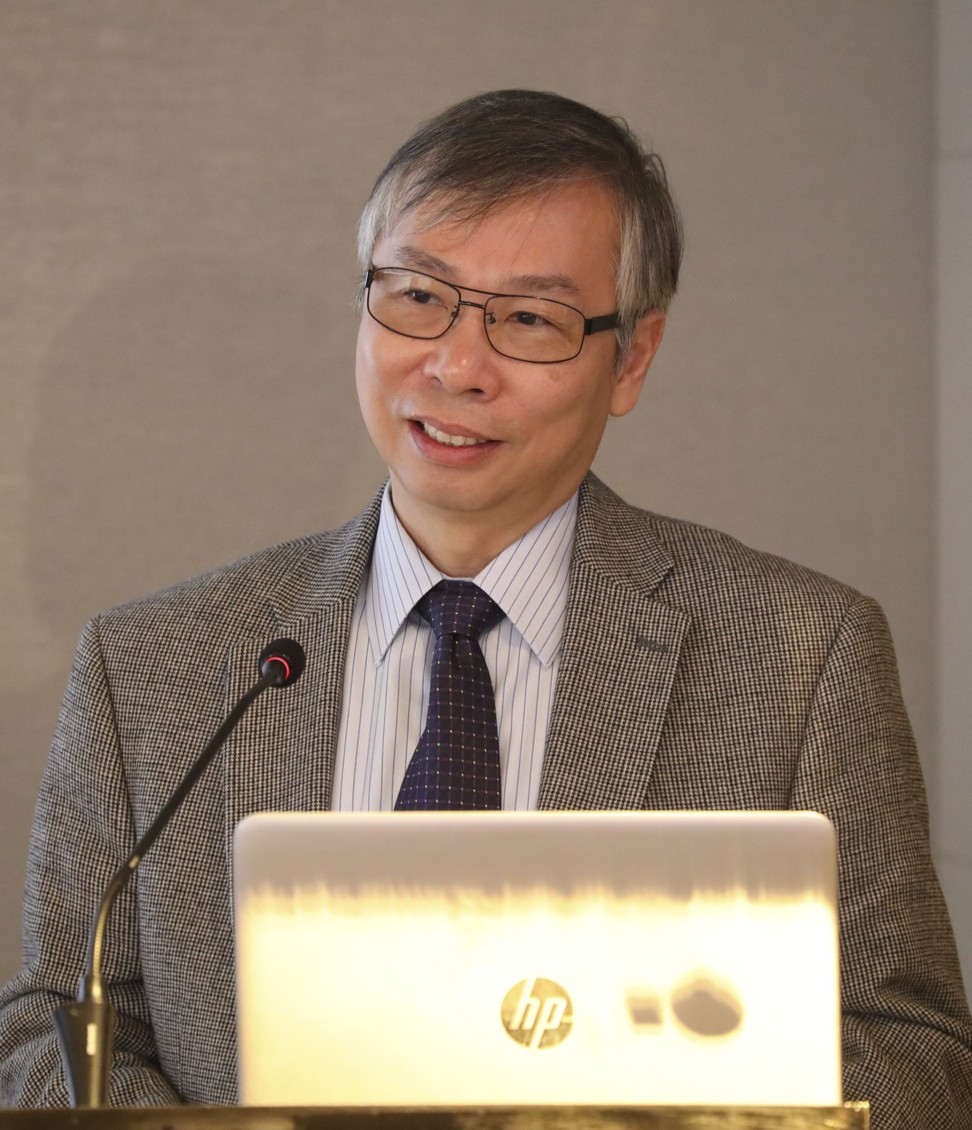 The ABE programme was tailored in response to a comprehensive online survey the company undertook of 1,500 pupils and 500 science teachers in Asia to explore what turned young people on to science and technology.
The survey revealed some disturbing truths for educators in Hong Kong. Although 97 per cent of pupils surveyed in the city said they enjoyed STEM subjects, only 54 per cent were happy with what they got out of their schools. Even more troubling, only 20 per cent of Hong Kong science teachers surveyed felt they received enough support and professional development, and 44 per cent thought that STEM was not given sufficient priority in the curriculum.
Amgen say they have not yet shared these findings with the Education Bureau, which is more than aware of the vital role STEM education plays in the government's plan to "make Hong Kong a world-class smart city".
"With the promotion of STEM education, we aim to strengthen students' ability to integrate and apply knowledge and skills across different STEM disciplines, and to nurture their creativity, collaboration and problem-solving skills, as well as to inspire their innovation and entrepreneurial spirit," a spokeswoman for the bureau says in response to questions from the Post.
The bureau acknowledges that getting STEM right is essential to the city's future success. "These attributes and qualities are essential for our students to meet the changes and challenges in the ever-developing society, especially in a smart city, which is innovation-and technology-based, and to contribute towards the scientific and technological world," she adds.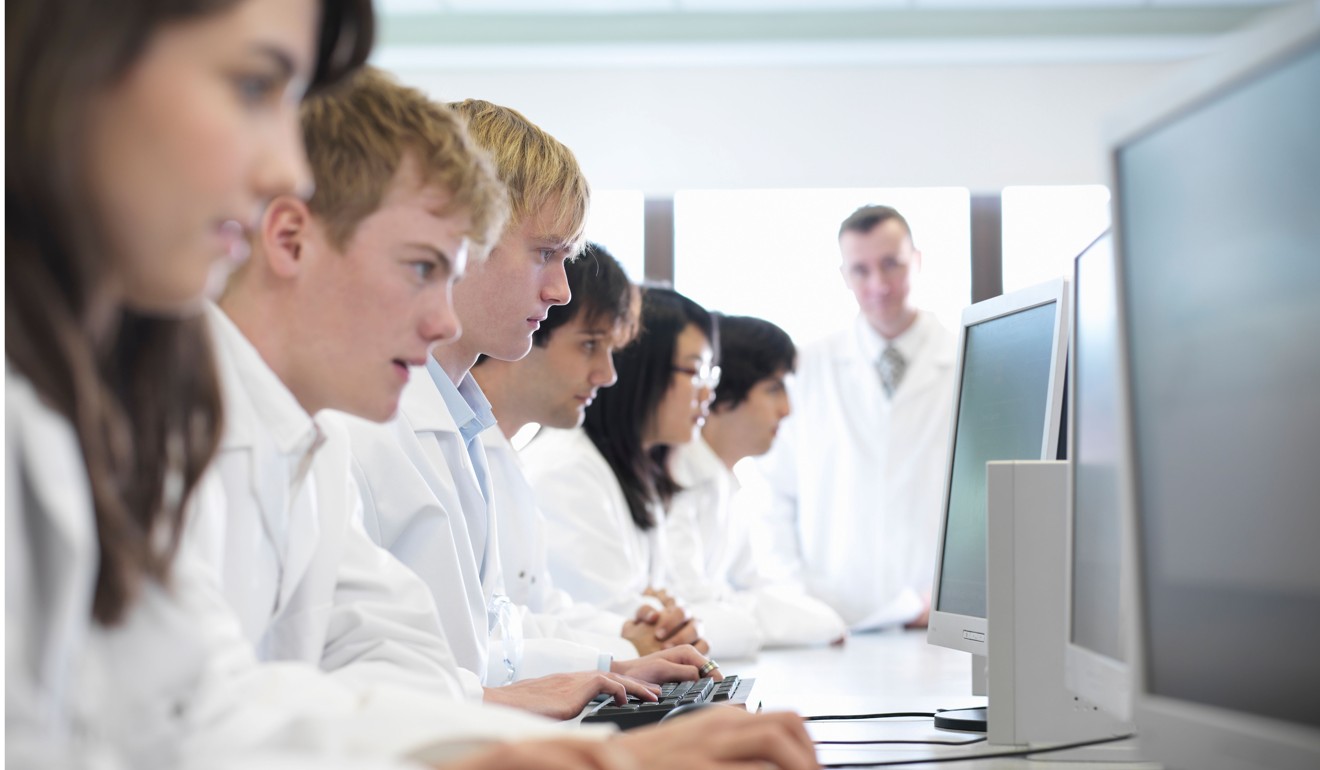 There is no shortage of rhetoric and promotional activity when it comes to STEM as part of the smart agenda, but that is not necessarily inspiring the next generation to pursue it.
Three days before the Amgen launch event in Kowloon, the Education Bureau held a launch ceremony for its Smart City Project Programme. At the ceremony and briefing session on November 20, Secretary for Education Kevin Yeung Yun-hung said the move towards becoming a smart city is now a global trend, and it is necessary to grasp the opportunities to develop Hong Kong into such a place.
There is evidence that regional competitors are moving much faster than Hong Kong. Singapore is ranked in second place and Tokyo is sixth in the index, compared to Hong Kong's 68th place. It's only one index, and incorporates many more contributory factors than education, but it's not an encouraging sign.
"I think the smart city campaign is driven by both hardware and software, and human knowledge about science and technology is essential to achieving it," says John Huen, vice-president of the Smart City Consortium, a group of professionals that advise the government.
"The smart city workforce is tech-savvy, adaptive to new technology trends, and has the curiosity to try new applications," says Huen, who is also founder of Koding Kingdom, which teaches young people how to write computer code.
"The general public is beginning to embrace coding and it is consider as the fifth core skill set in the 21st century – after reading, writing, calculating and drawing," he says. Although there have been tentative moves to introduce coding into the school curriculum from September 2018, Huen worries it's not ambitious enough. "I believe there is still some way to go for schools in Hong Kong to embrace more systematic coding and STEM education that measures up to international standards," he says.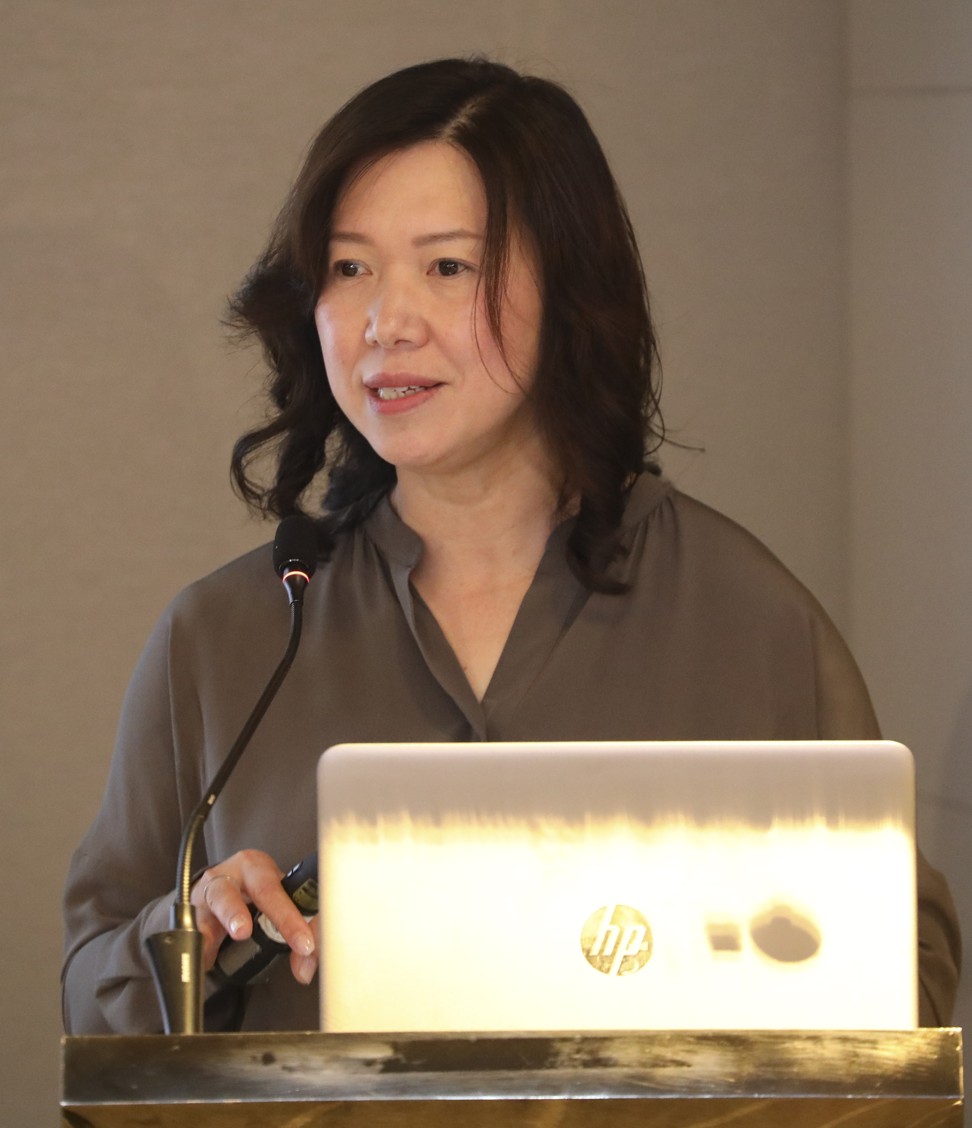 One organisation recognised as the vanguard of science and technology in Hong Kong, long before it became politically fashionable, is the Croucher Foundation. Since it was established in 1979, it has conferred more than HK$2 billion (US$256 million) in grants and awards to promote scientific endeavours and support promising young Hong Kong scientists.
"The Croucher Foundation believes that every child in Hong Kong deserves to be inspired by science and have a sense of the relevance of science to their own lives," says foundation chairman Professor Mak Tak-wah. He highlights the importance of the fast-evolving out-of-school ecosystem for STEM education. In April 2017, the foundation launched the Hong Kong STEM Network and remains widely respected as the champion of science and technology in an economy stubbornly addicted to real estate, finance and retail.
Some secondary schoolteachers report that talented pupils with a flair for science reject STEM subjects at university in favour of law, real estate or banking, where they perceive they will have better job security and financial rewards.
"While there is still little dispute that jobs in real estate and finance generally pay well, there is an awakening to a wider spectrum of possibilities leading to no less promising career development, notably those related to innovation and technology," says Huen.
On November 14, the Legislative Council's education panel discussed STEM and they proposed a one-off grant of HK$200,000 for all secondary schools to promote it at a cost of about HK$102.6 million.
Although it's a welcome initiative, some science teachers confess privately to having cupboards full of robots, drones and science teaching aids, bought at the last minute to take advantage of previous short-term funding initiatives. The Amgen survey indicates what is really needed is a long-term development of the skills of science teachers and lab technicians so they can better inspire pupils.
To support the Legislative Council's discussion, a questionnaire was conducted among all primary and secondary schools. More than 2,500 replies were received, of which 93.1 per cent supported the enrichment of learning activities for pupils, and 95.5 per cent the enhancement of professional development of teachers. It endorses the findings of the Amgen survey that if the objective is to train pupils in STEM, to be part of the future smart city workforce, it's important to train and support the teachers.
Wan says the only problem Amgen has with its ABE programme is that it's oversubscribed by schools desperate to give the tools to science teachers to excite their pupils about STEM.
"Even if students don't pursue science professionally, the skills they cultivate through ABE – scientific literacy, analysis, synthesis, evaluation, and problem-solving – will serve them well in other industries and as citizens in the knowledge economy," she says.