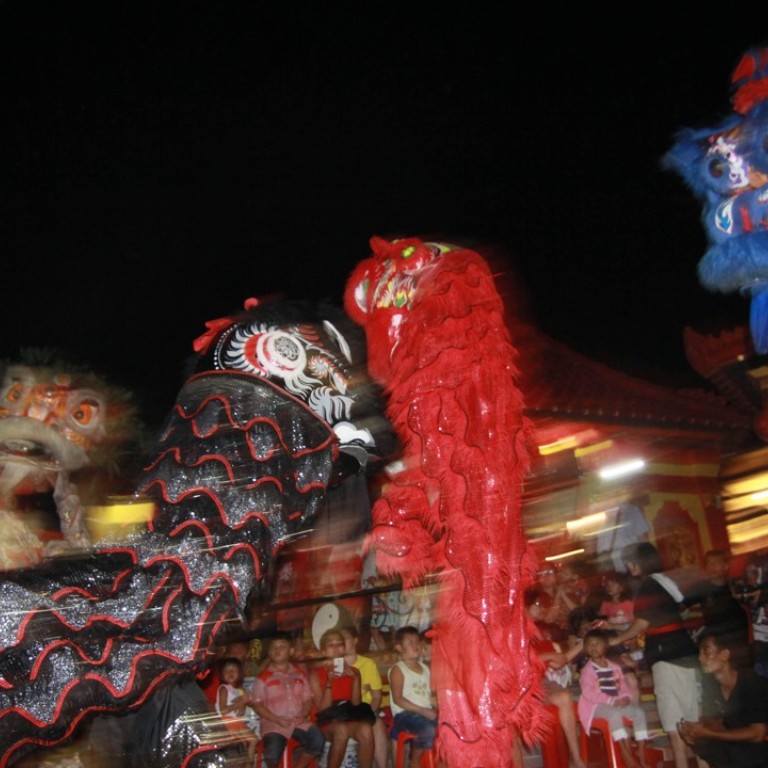 How Bali's Chinese were accepted and integrated into island society – in contrast to other parts of Indonesia
Chinese Indonesians in Jakarta and other regions often face persecution and discrimination, but those living on the Hindu majority island of Bali say they have never even felt like they were a minority. We look at a history of cultural integration
On a recent business trip to Singapore, Balinese writer Eve Tedja was caught off guard when her chatty taxi driver expressed sympathy for her. She had just told him she was Indonesian of Chinese descent. The cabby's sentiment didn't come as a surprise, though. Tedja, 32, says she is often presumed to be a member of a vilified minority group.
"We are seen overseas as this ethnic minority that is constantly being persecuted in Indonesia," she says. "Where I come from, I have never felt discriminated against or persecuted. In fact, in Bali, I have never even felt like I was a minority."
The Chinese have a long history on the popular tourist island, and their culture has blended with Bali's native culture.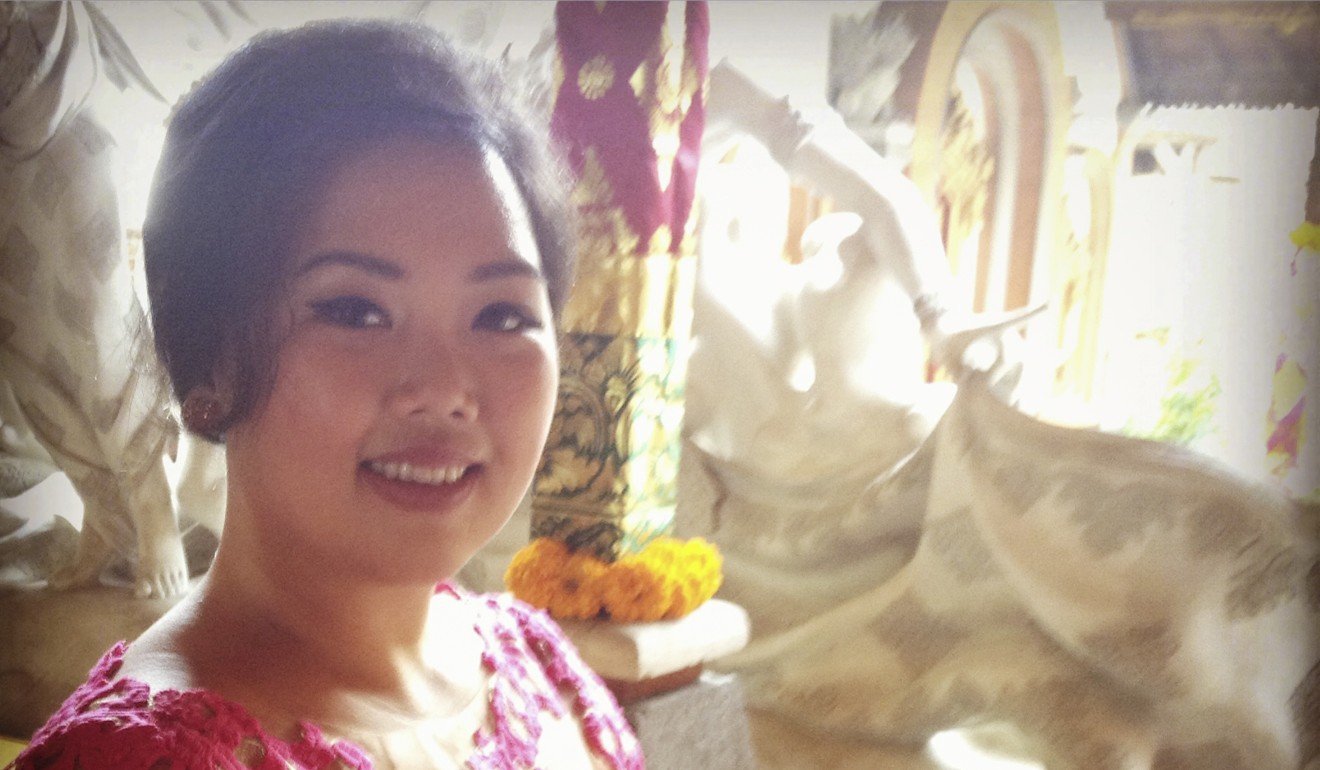 Tedja is a fourth-generation Chinese Indonesian, born and raised in Bali. Her father, Tee Hwat Sien, moved to the island from the Indonesian capital, Jakarta, in the 1970s. In 1984, he married Tjeng Liang Nio, a Chinese Hindu native of Bali.
Although Islam is the predominant religion in Indonesia, practised by more than 87 per cent of the population, the vast majority of Bali's roughly four million inhabitants practise Agama Hindu Dharma, a form of Hinduism that incorporates elements of Buddhism and indigenous animism, prevalent in many facets of Balinese life.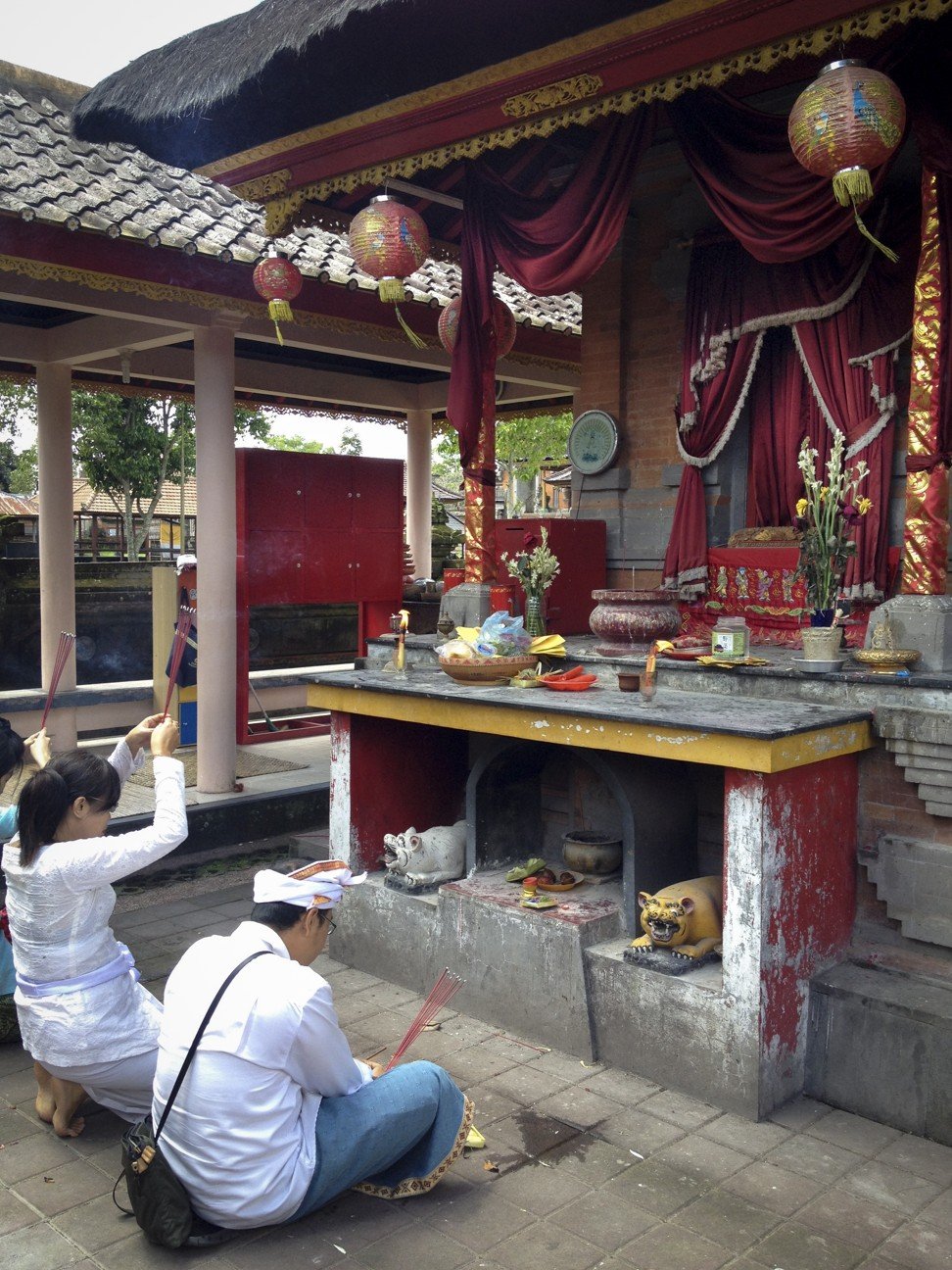 Chinese beliefs blend fluidly with this dynamic. According to Tedja, her family identifies as "Cina Bali", or "Chinese Balinese", and adheres to Confucianism, Buddhism and Hinduism. Inside the family's home, a sanggah – or house temple – is found alongside a meja abu, or Chinese ancestral altar. The family celebrates Balinese religious holidays, but also Chinese and Buddhist festivals, such as Lunar New Year and Buddha's Birthday.
"I grew up around that and found myself identifying with both cultures. I'm 'Cina Bali', not 'Cina' nor 'Bali' … I am both," she says.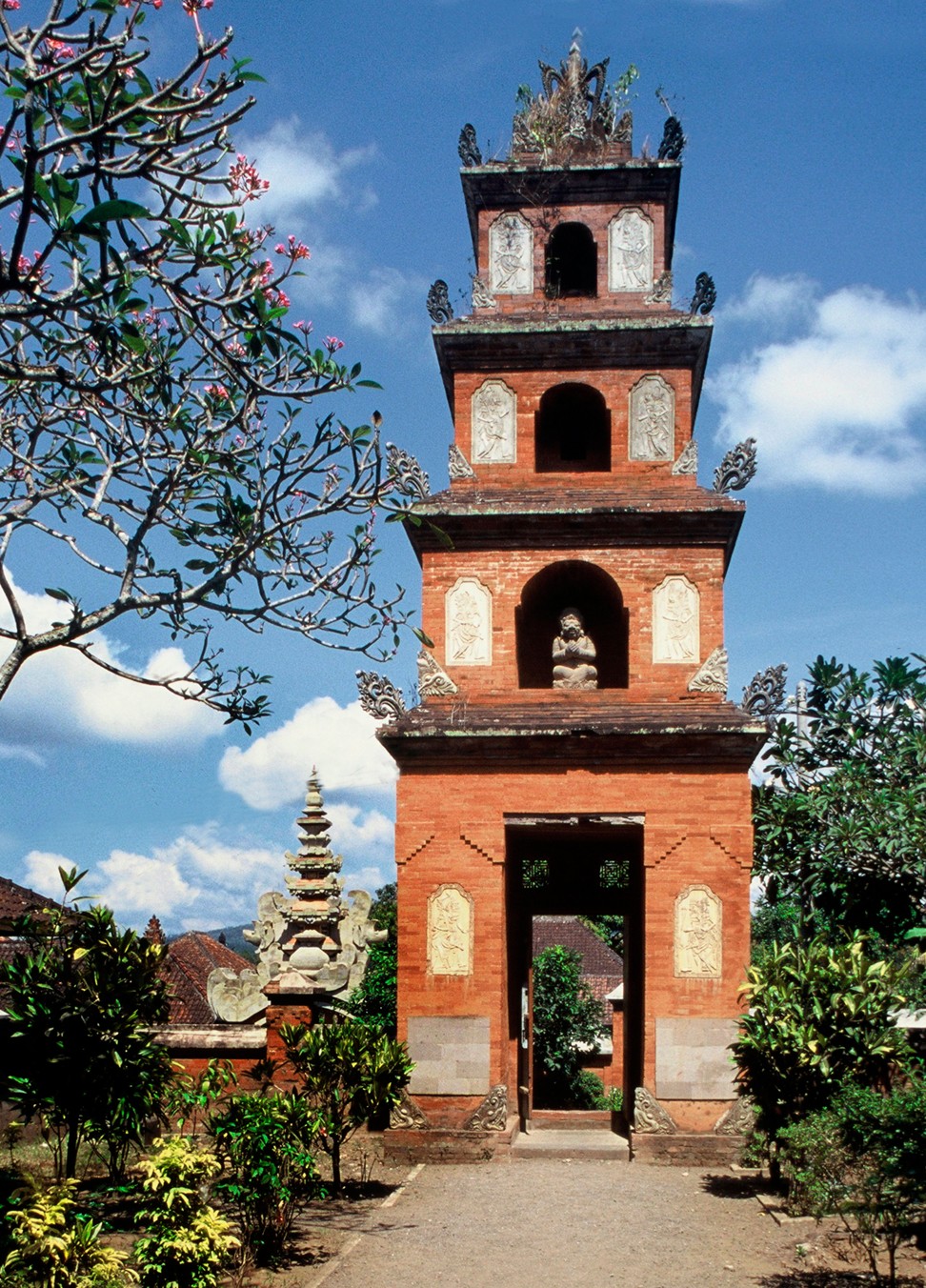 There are about 14,000 Chinese Balinese on the island, according to Indonesia's 2010 population census. Most live in the eastern and northern regencies of Karangasem, Bangli, Klungkung, and the port town of Singaraja.
"Perhaps because our existence is very well integrated with the Balinese community, we don't really feel the need to create a separate identity. There's no Chinese Balinese collective per se here," Tedja says.
Chinese settlement in Bali dates far back, but historical accounts are sparse. However, in 1856, British naturalist Alfred Russel Wallace chronicled his visit to the island in his book
The Malay Archipelago
. He writes about being invited into the house of a Chinese merchant when he first arrived in Bali.
"[Inside the house] we found a number of natives, well-dressed and all conspicuously armed with kerises [a kind of dagger], displaying their large handle of ivory or gold, or beautifully grained and polished wood. The Chinamen had given up their national costume and adopted the Malay dress, and could then hardly be distinguished from the natives of the island," Wallace wrote.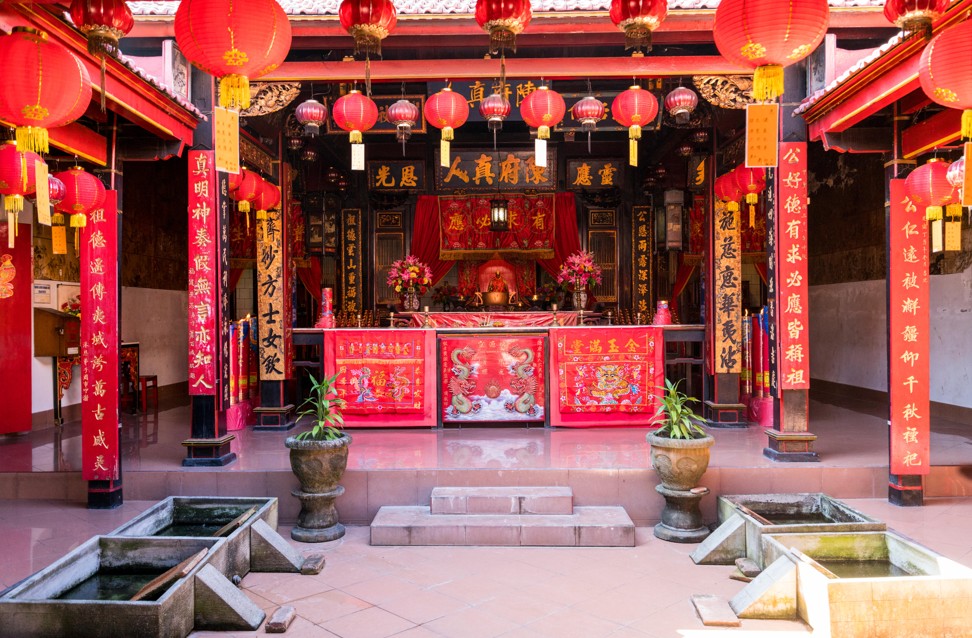 The Chinese had arrived in Bali long before Wallace set foot on the island. In Pinggan village, located close to the northern shore of Lake Batur, there is a 12th-century temple built in honour of a Chinese princess named Kang Ching Wei, said to have been the daughter of a Chinese merchant. The temple was built by the then ruler of Bali, King Jaya Pangus, who fell in love with Kang and took her as his wife. He named the temple Pura Dalem Balingkang, combining the words "Bali" and "Kang" – as a symbolic union of two worlds.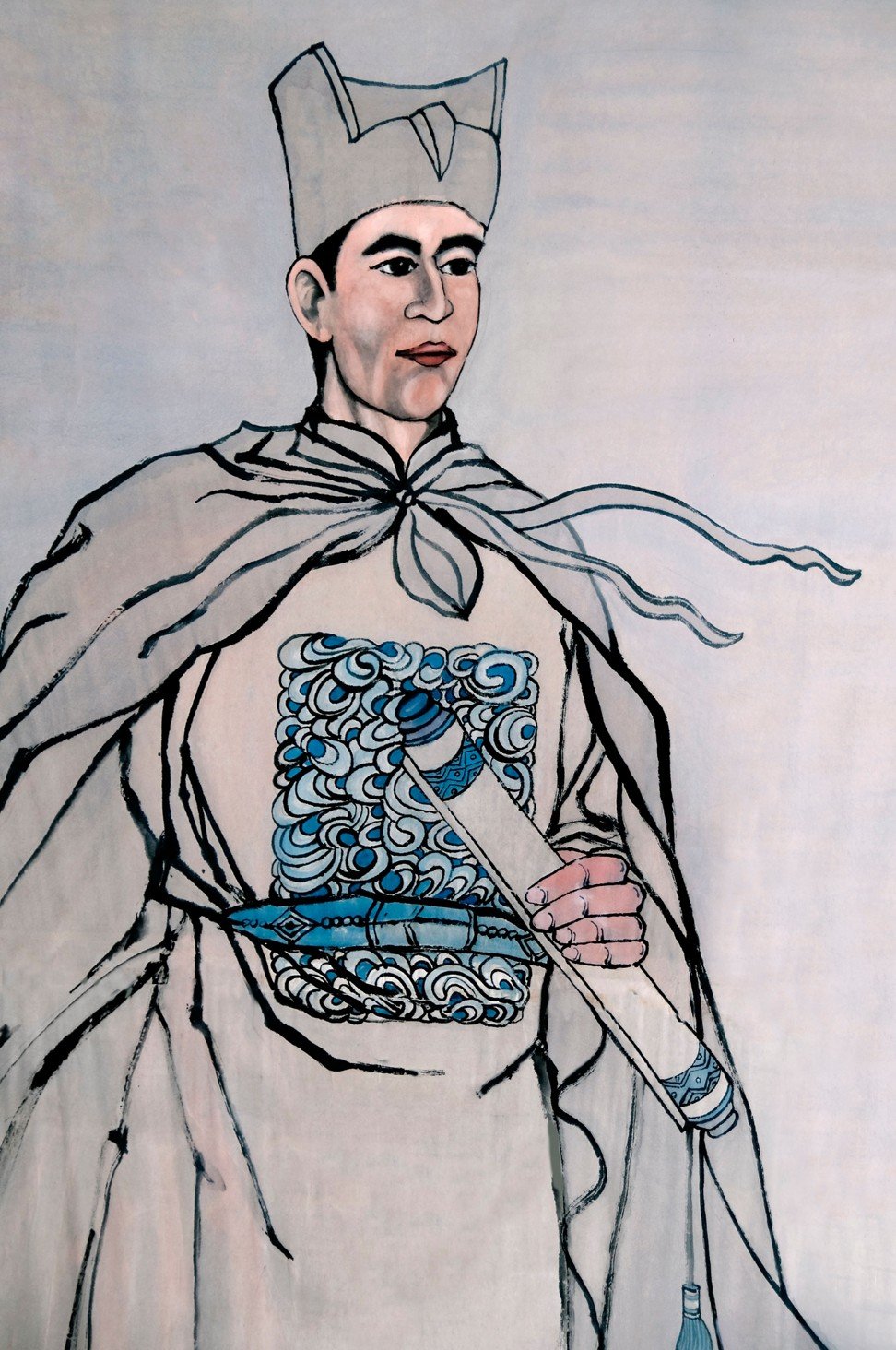 Another legend states that in the 15th century, the fleet of Chinese Admiral Zheng He was stranded on Bali. The story goes that one of the ship's cooks, a man surnamed Tan, was so smitten by the beauty of Kintamani that he decided to stay. He married a local woman with whom he had children, and invited relatives from China to settle on Bali. They took seeds along with, which is why there are plantations of lychee – a non-native species – on the island.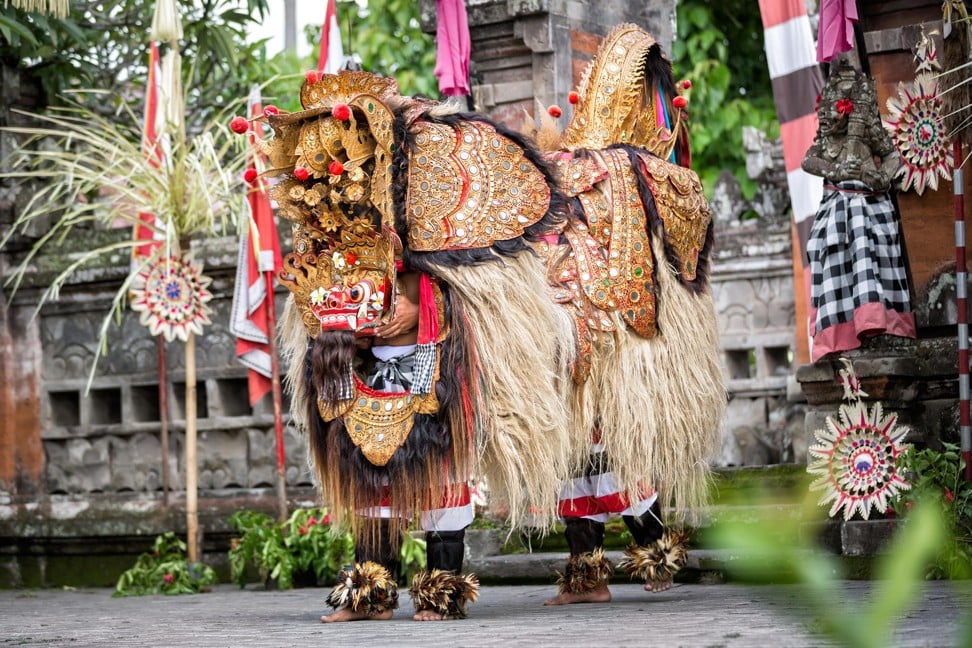 The union of King Jaya Pangus and Kang Ching Wei is still celebrated by the Balinese in a ritual called Barong Landung. In the procession, effigies depicting a dark-skinned king and fair-skinned princess with narrow eyes are carried through the streets and venerated with songs and chants. The procession usually precedes important festivals such as Balinese Galungan, marking the time when ancestral spirits visit the Earth.
"You can see these acculturations everywhere: in architecture, the cuisine, in the use of incense when praying, gamelan music, dances, and much more," Tedja says.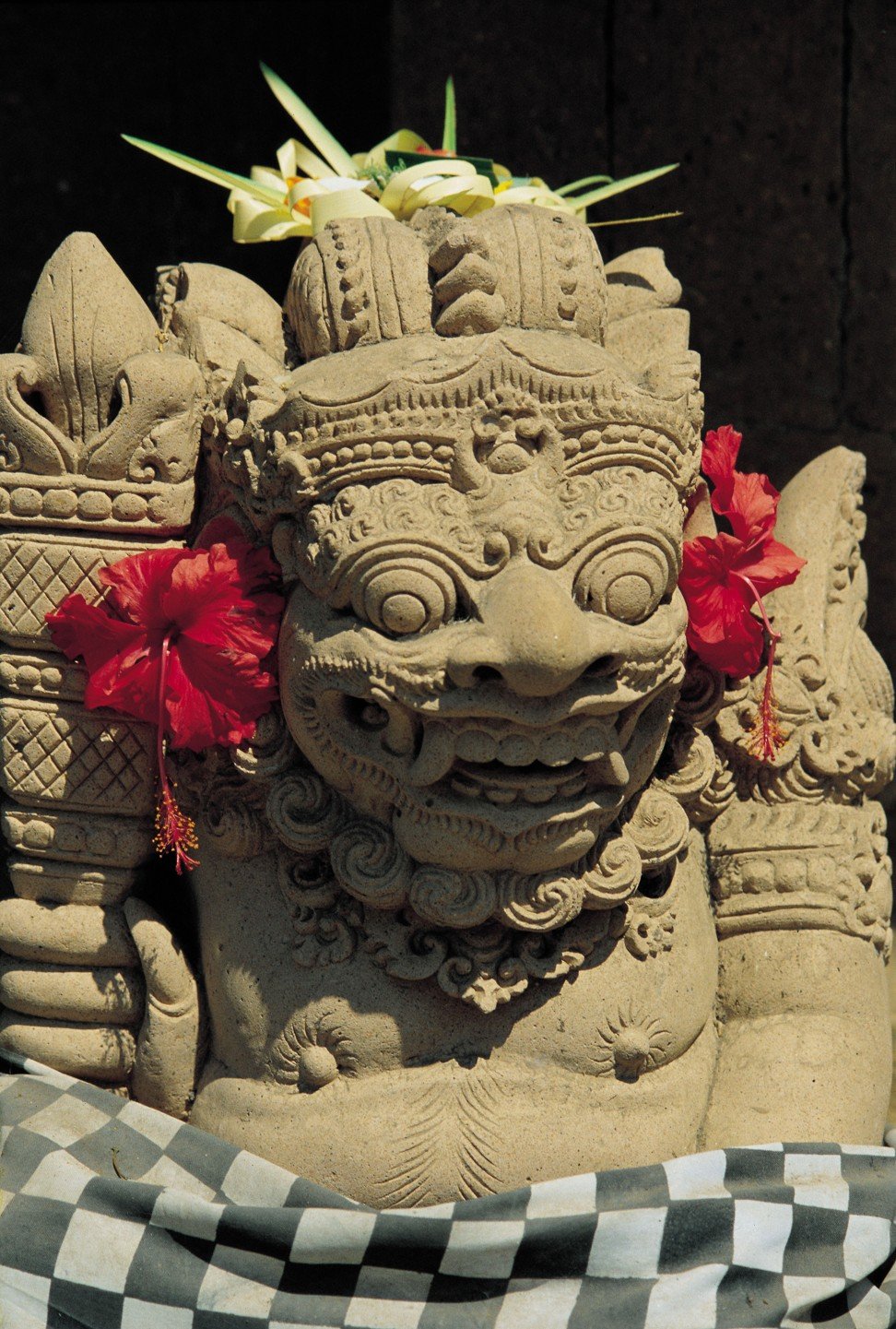 In several Balinese temples in Sanur and Kuta, two of the island's most popular tourist sites, a sacred dance called Tari Baris Cina is still performed. In the ritual, 18 men dress in black-and-white garments to represent yin and yang, a fundamental concept of Chinese philosophy. The dance is accompanied by monotonous, Chinese-style gong music called Gamelan Gong Beri.
According to Tedja, this illustrates how Chinese culture is embraced by Balinese society. "It's perhaps these ties that make me feel that Bali always accepts us for what we are. Here, we are a part of the 'family'. We're often seen as the 'elder sister' of Bali."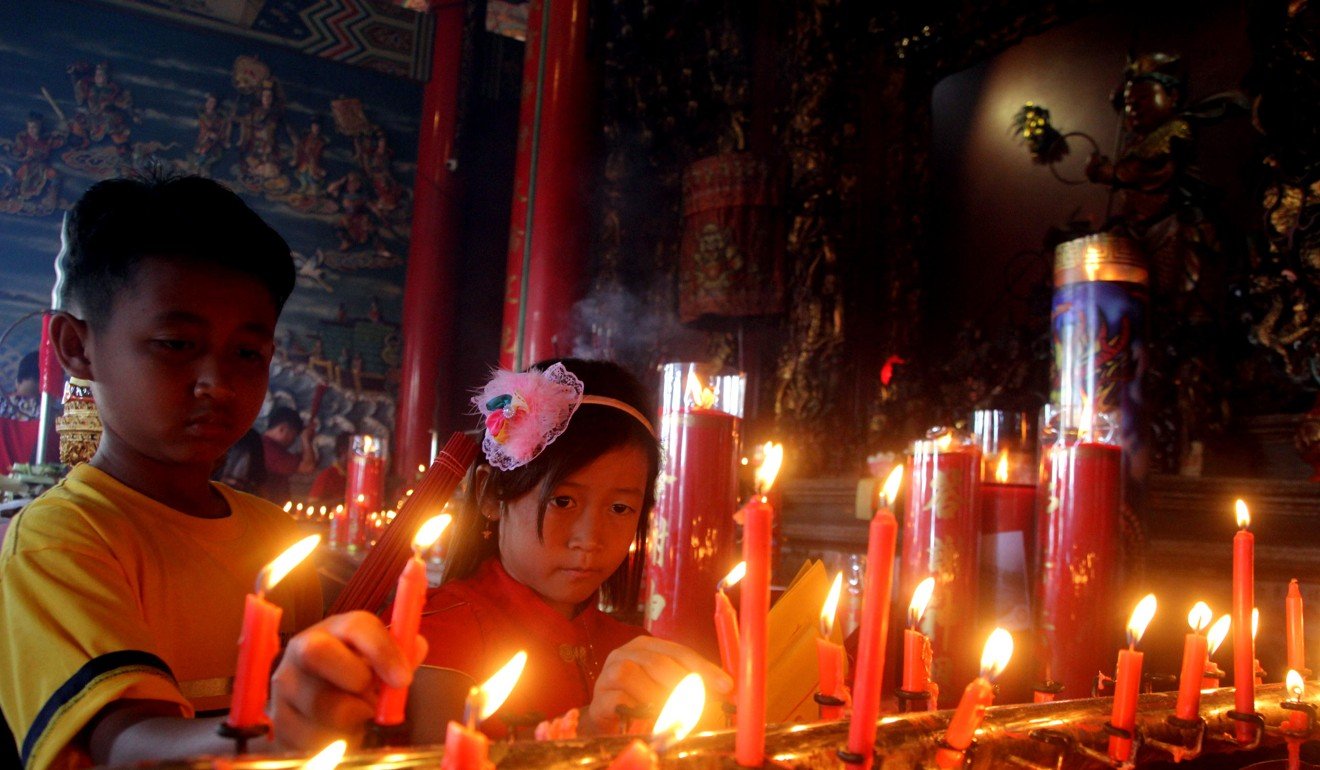 Tedja says this is in stark contrast to her experiences off the island.
"In Bali, the word 'Cina' attached to my identity has never carried a negative connotation. Then in 2003, I went to the capital to study and I started to notice how, outside Bali, the word could have a derogatory meaning.
"One time, I went to a market in Jakarta and some random guy called me 'Amoy' to my face. Some shouted 'Cina' as if it's a bad thing."
Amoy is a Chinese dialect spoken in the southeastern city of Xiamen, Fujian province, and an offensive term in Indonesia used to catcall Chinese Indonesian women with fair skin.
When Tedja returned to Bali in 2008 after finishing her studies, she had a yearning to learn more about her Balinese heritage, and why, as a Chinese Balinese, she had never felt like an outsider.
"There are places in Indonesia where Chinese culture thrives, like in Medan, Manado or Singkawang, and you can find books and studies about this," she says. What was missing, however, was a book about the Chinese Balinese.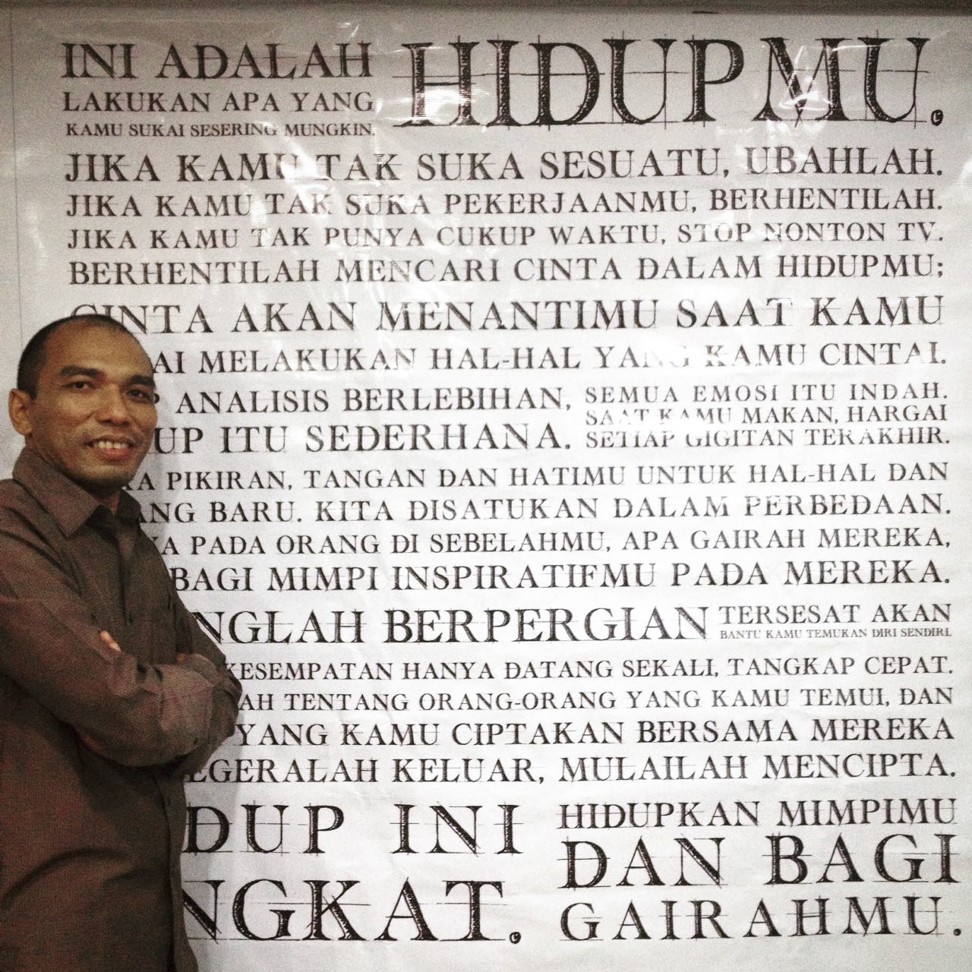 In 2014, Tedja met Dicky Lopulalan, a social researcher and community events organiser. Lopulalan is also of Chinese descent with a convoluted family history: his father is Ambonese from Central Maluku, a Christian-majority region. His mother is a Chinese-Javanese from Mojokerto in East Java. Lopulalan's parents moved to a small village in South Kalimantan, on Indonesian Borneo, after they were married, and Lopulalan was born there.
Lopulalan found it challenging growing up as a Chinese Indonesian in a Muslim-majority village. "The kids used to call me a haram [forbidden] food eater," he recalls, because his family ate pork.
After sharing notes with Tedja, Lopulalan decided to start a research and data dissemination programme about how people in different parts of Indonesia live with diversity. The Chinese Balinese community was Lopulalan's first case study.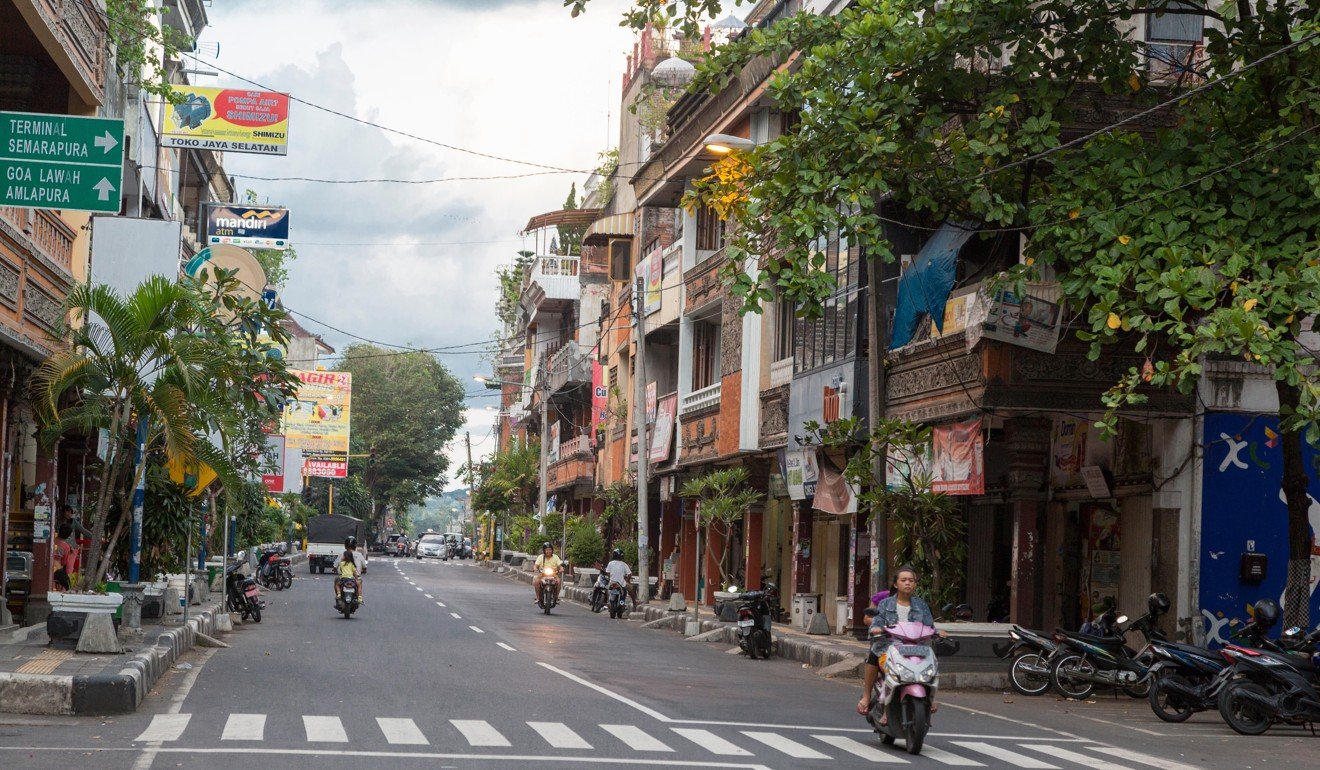 "We call the project Balichinesia," says Lopulalan. "It was a response to witnessing racial tensions in parts of Indonesia that year."
In 2014, the notion of "pribumi" (native or indigenous Indonesian) and "non-pribumi" became a divisive issue in political campaigns leading up to the election of Joko Widodo as president of Indonesia, and has been simmering since.
Balichinesia aims to show how ethnic minorities can coexist peacefully with the majority in Indonesia; to set an example of a model to study. Lopulalan and his team gathered and translated texts and literature with references to the history of the Chinese in Bali. They archived hundreds of videos and photos that show the influence of Chinese culture in Bali's rites and customs, and interviewed more than 60 Chinese-Balinese families.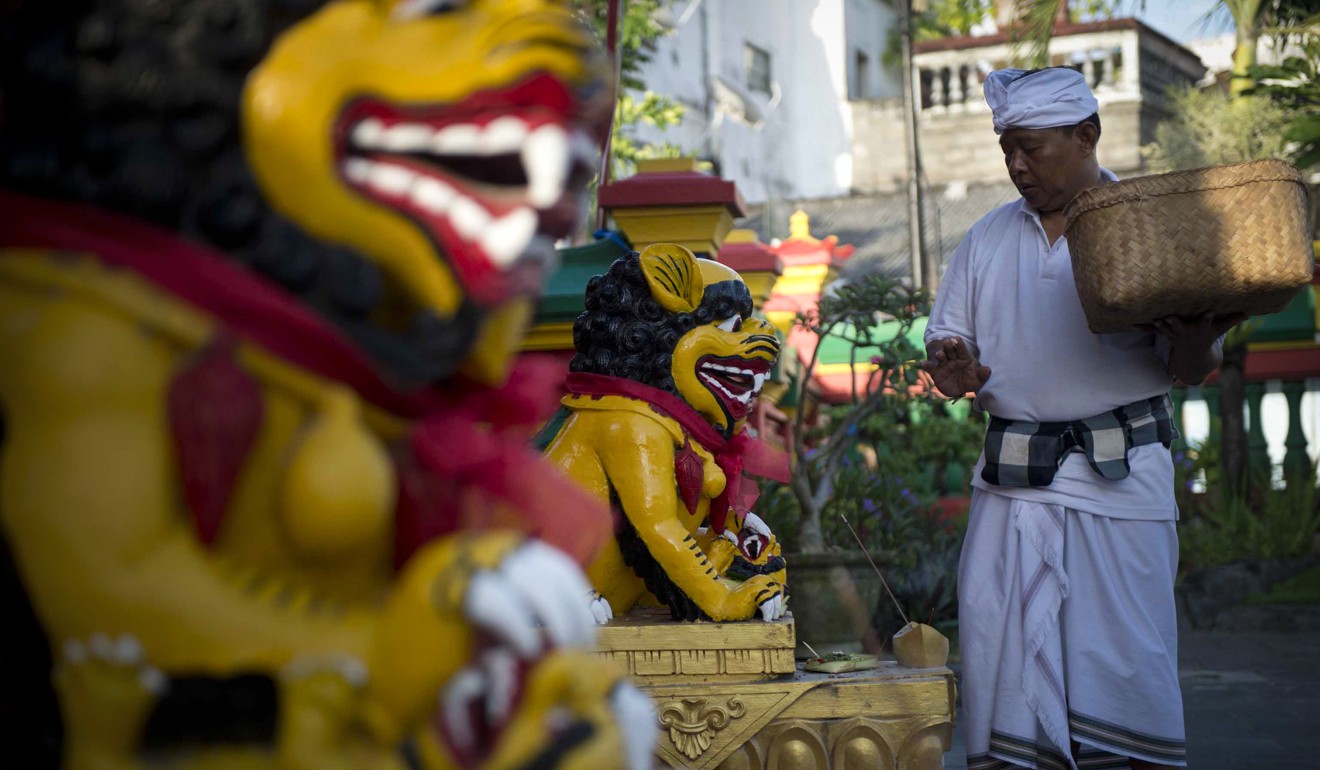 They hope to eventually publish the findings in a book, but because the work is funded independently, Lopulalan says, progress is slow. "But we feel that it's important to do. With the current political climate and the rampant pro-pribumi propaganda, I feel the need to move this project forward."
He adds: "Many factors contribute to why the Chinese-Balinese community is very well acculturated on this island. Balinese culture has a tendency to embrace instead of reject. The Balinese then brought their own colours into that culture, and that's what we're seeing today."
Lopulalan says another area of interest is the way spirituality is practised. "The Balinese, like the Chinese, worship gods and goddesses, as well as ancestors.
"But there's also one other factor that I think plays a big role in uniting these two cultures. It's that both Balinese and Chinese like to eat pork! It might sound like a joke, but food binds people together," he lightheartedly concludes.
This article appeared in the South China Morning Post print edition as: BLENDED I S O L A T I ON