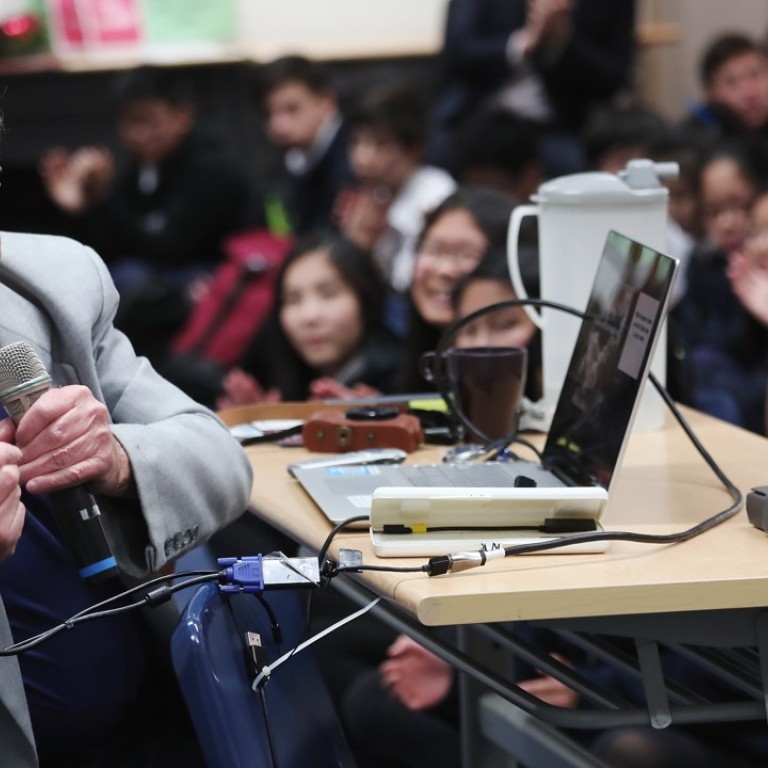 Holocaust survivor 'understands' Asian fetish for Nazi uniforms – but the underlying evil should never be forgotten
Werner Reich visited Hong Kong to tell students about his experience in concentration camps, and accepted the fascination some Asian countries have with Nazi regalia as they have no idea of the horror they caused
It's Werner Reich's first trip to Hong Kong – and Asia – but he has been too busy to see the sights. The 90-year-old from Smithtown, New York was in Hong Kong to tell rapt audiences, young and old, about how he survived the Holocaust.
"I've met some very, very nice people," says Werner, who was brought here by the Hong Kong Holocaust and Tolerance Centre. "Most of the students I met here behave very civilised."
Maybe he should spread his important message to other parts of Asia. There have been regular controversies around the region in recent years, in Taiwan, Indonesia, South Korea, Thailand and India. They have included cases of young people wearing Nazi-like uniforms for cosplay events – where participants wear costumes and fashion accessories to represent a specific character – girl bands dancing in militaristic uniforms, and Nazi-themed cafes and bars. You would expect a Holocaust survivor to be outraged.
When asked, Reich pauses for a moment, thinking of the best way to answer. "Oddly enough I can understand the interest. I have no argument with that," he says.
"They have a fascist picture of wonderful uniforms, discipline, the uniformity of marching, saluting … but what they are missing is what goes beyond that vision. They don't see the destruction of parents, teachers, homes, culture and education," he says.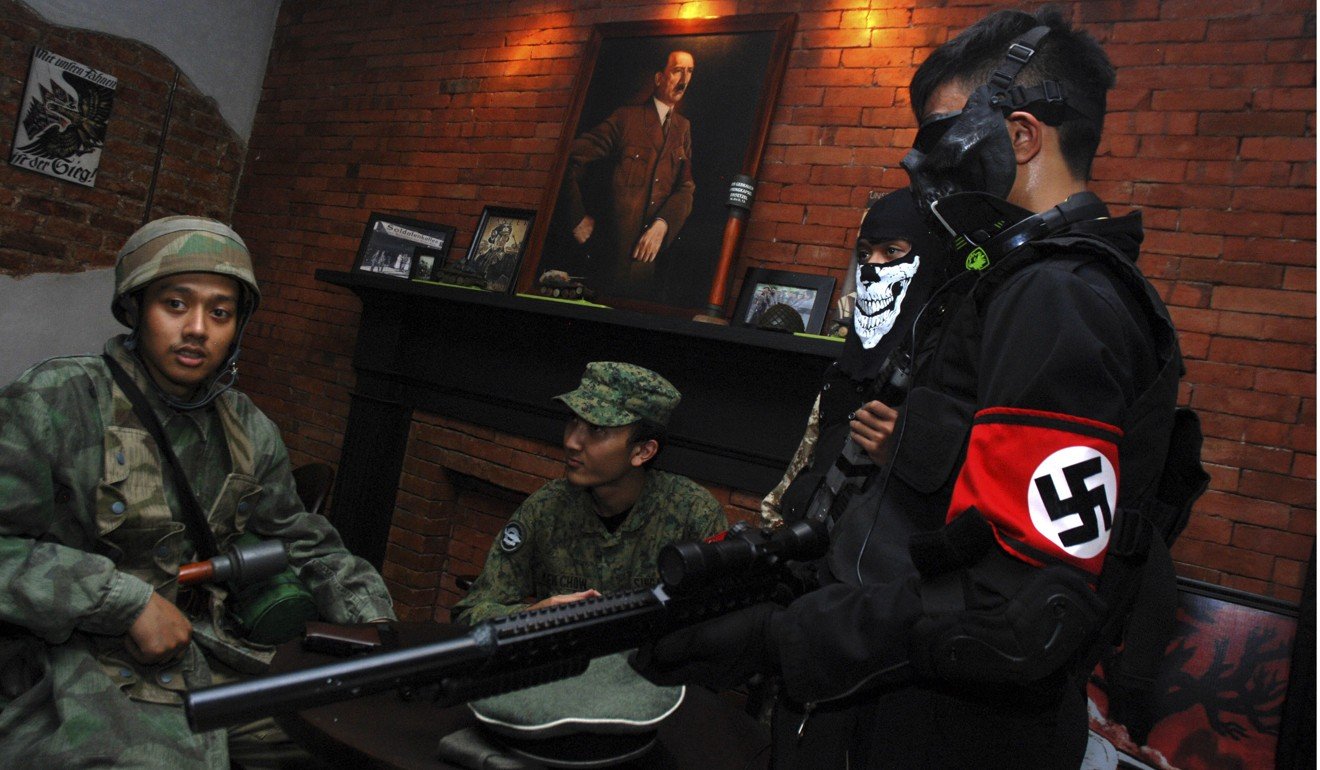 One Taiwanese group was quoted saying they felt it was acceptable to dress up as Adolf Hitler because, in the end, he failed. Reich says: "Hitler did not fail – he succeeded fabulously. Eighty million people died. People can't imagine what the hell 80 million people is. Whole towns were destroyed. People were forced to escape to other countries to start a new life.
"The difference between you and me is, when you think of dead bodies, they are numbers to you. I saw thousands of dead bodies, piles of dead bodies, in the camps. I saw kids lining up and ending up in gas chambers." 
Reich has been speaking for the past 25 years about his experience as a Jewish-German teenager in concentration camps in Austria, Czechoslovakia and Yugoslavia during the second world war. Last year he had 96 speaking engagements.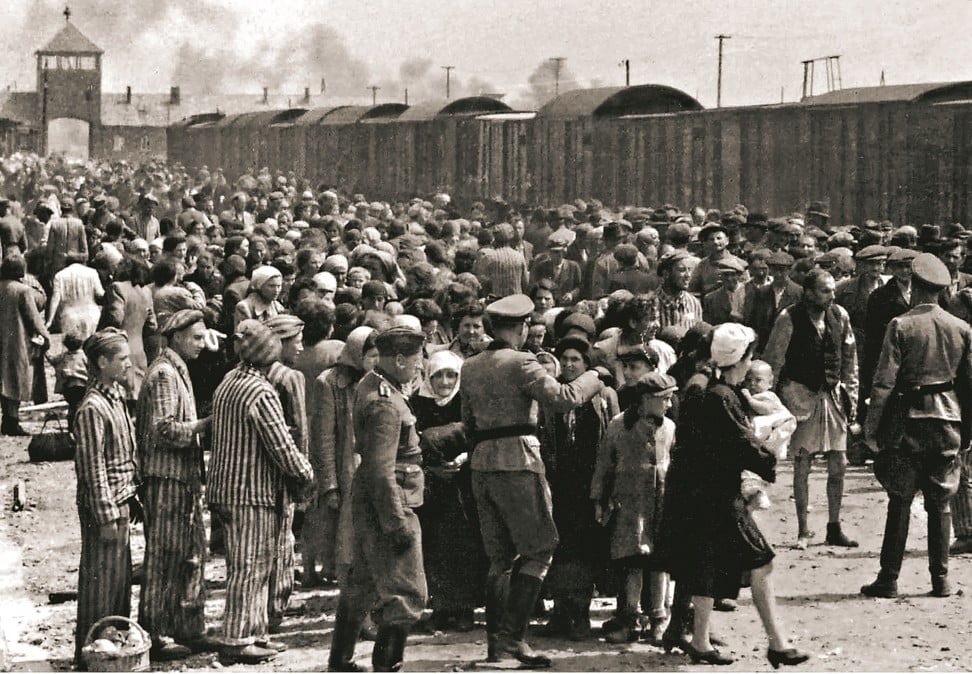 Rather than more Holocaust education, however, Werner believes there should be more ethical education, teaching the importance of being nice to each other. "That way we learn we are responsible for each other. We cannot be silent bystanders and just watch," he says. "It's like what Martin Luther King said: 'In the end, we will remember not the words of our enemies, but the silence of our friends'."
Reich says the Holocaust wouldn't have happened if people had opened their mouths. Conversely last year, when US President Donald Trump issued a travel ban on seven Muslim countries, people raised a ruckus. "In Germany no one said a damn thing, and foreign countries too."
Did Reich have an inkling of what was going to happen in Hitler's Germany? "My parents were Edwardian – my entire generation grew up like that. Children were seen and not heard. I called my father 'Mr Father' or 'Sir' and mother 'ma'am'. They thought by not exposing us they were protecting us," he says.
He recounts that in 1933, when he was six years old, his father lost his job as a mechanical and electrical engineer at Siemens under one of Hilter's many new anti-Jewish laws, so the family moved to Yugoslavia. 
Six years later his father died, and a few months afterwards Hitler invaded Yugoslavia, amid news that people were being picked up and killed. His mother hid him and his older sister with two different couples. 
Looking back, Reich wryly observes that the family he was with were working for the resistance and he helped them by developing photographs in the bathroom. "She put me with a family the Gestapo were looking for," he says with a smile. 
But in May 1943, there was a knock on the door and Gestapo agents arrested the couple and Reich, who was now 15. "They knew I was German so they kept me alive, otherwise they would have cut my throat," he recalls. 
After being beaten up for not revealing enough information, he was taken to the border between Croatia and Slovenia. He remembers being locked in a wooden shed for animals where there were "millions of fleas", and he was wearing short sleeves and shorts.
From there he was transferred to Graz, Austria, where he was locked up in a police station with three other youngsters, two were there for robbery, one for murdering his mother. 
"My only revenge on the German government was infecting the cell with fleas for six weeks," Reich says. It was there that he looked out of the prison window and happened to see his mother walking outside. It would be the last time he saw her.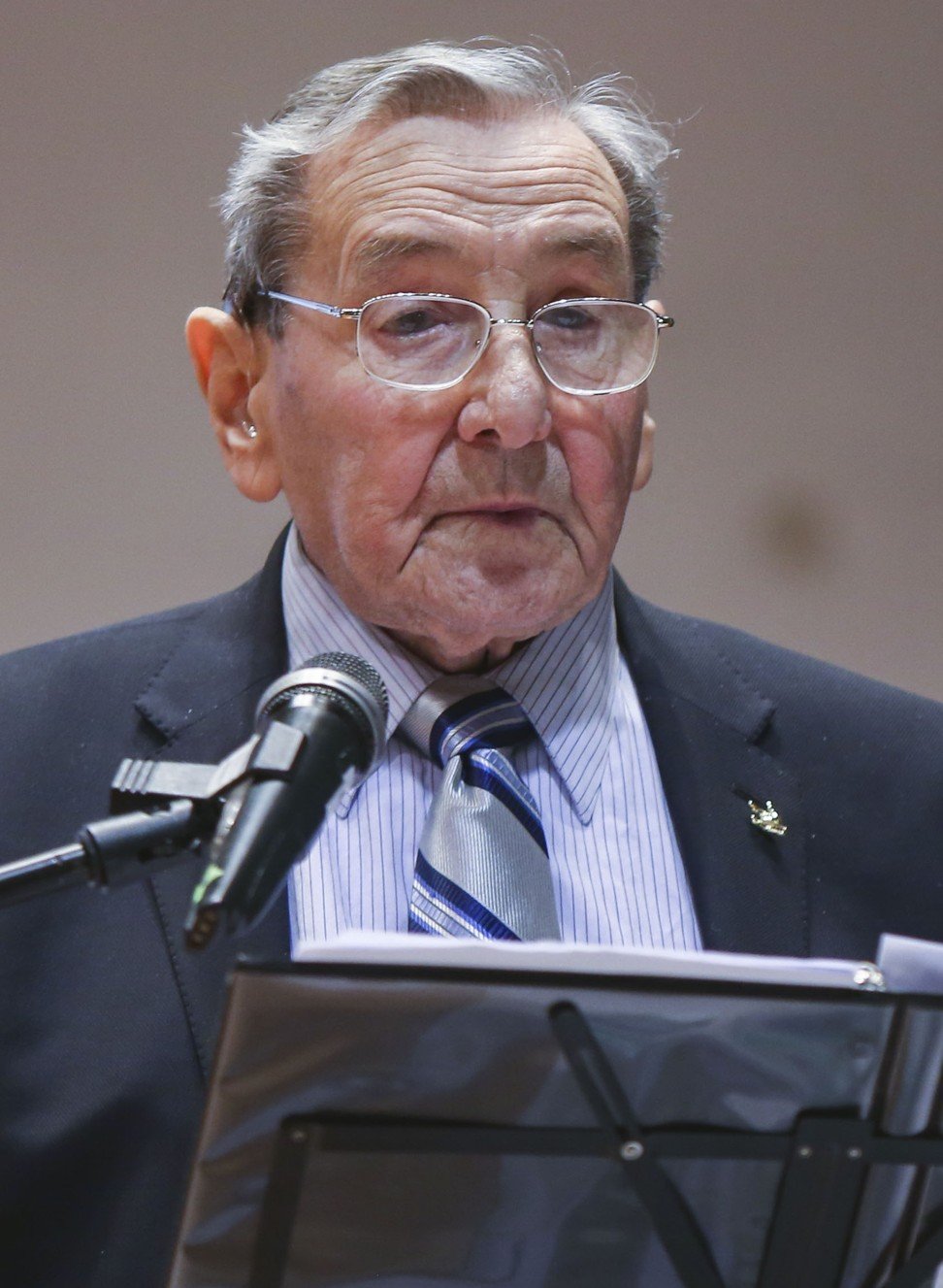 He was next transferred to Vienna, and then to a fortress town called Terezin, in Czechoslovakia. Reich soon realised it was a Nazi concentration camp that representatives of the Danish Red Cross and International Red Cross visited. Adult prisoners were given musical instruments, children got paper and crayons, and the food was better for a few days, including jam buns when the foreign inspectors came through. 
"We didn't know [about] the existence of Auschwitz," he says, "We thought people were just sent to labour camps." He laid railroad tracks, exterminated vermin and made baskets. He described people dying in a "civilised way", in that those who passed were old or diseased. "There were very few SS officers around, but they were having the last laugh," Reich says.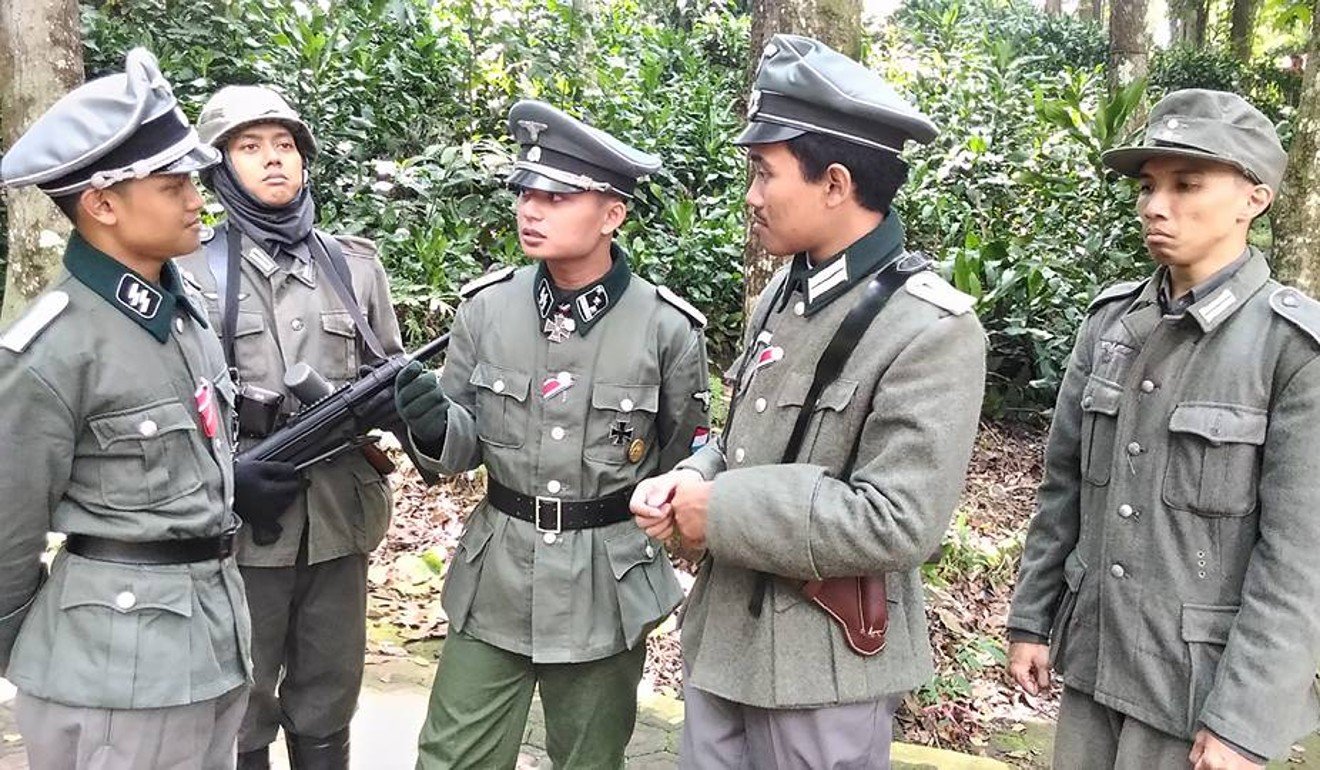 After being in Terazin for 10 months, in May 1944, Reich was moved to Auschwitz II, known as Birkenau, which housed the gas chambers and crematorium. He remembers very clearly on July 6, 1944 running past "Angel of Death" Josef Mengele and his officers. 
"We ran past him while the SS men were telling jokes. He loved playing God." Reich was 16 at the time, and after three selection processes, he was one of 89 boys aged between 12 and 18 who were spared. "In the next five days 5,900 people were sent to the gas chambers," he says. Out of those 89 boys, only 46 survived the war.
Reich says January 1945 was the coldest winter in the 20th century, with highs of minus two degrees Celsius, and lows of minus 20 degrees. The Russians were advancing and 60,000 prisoners made the "death march" of 56km to a railway station with only bread made from flour and sawdust for sustenance.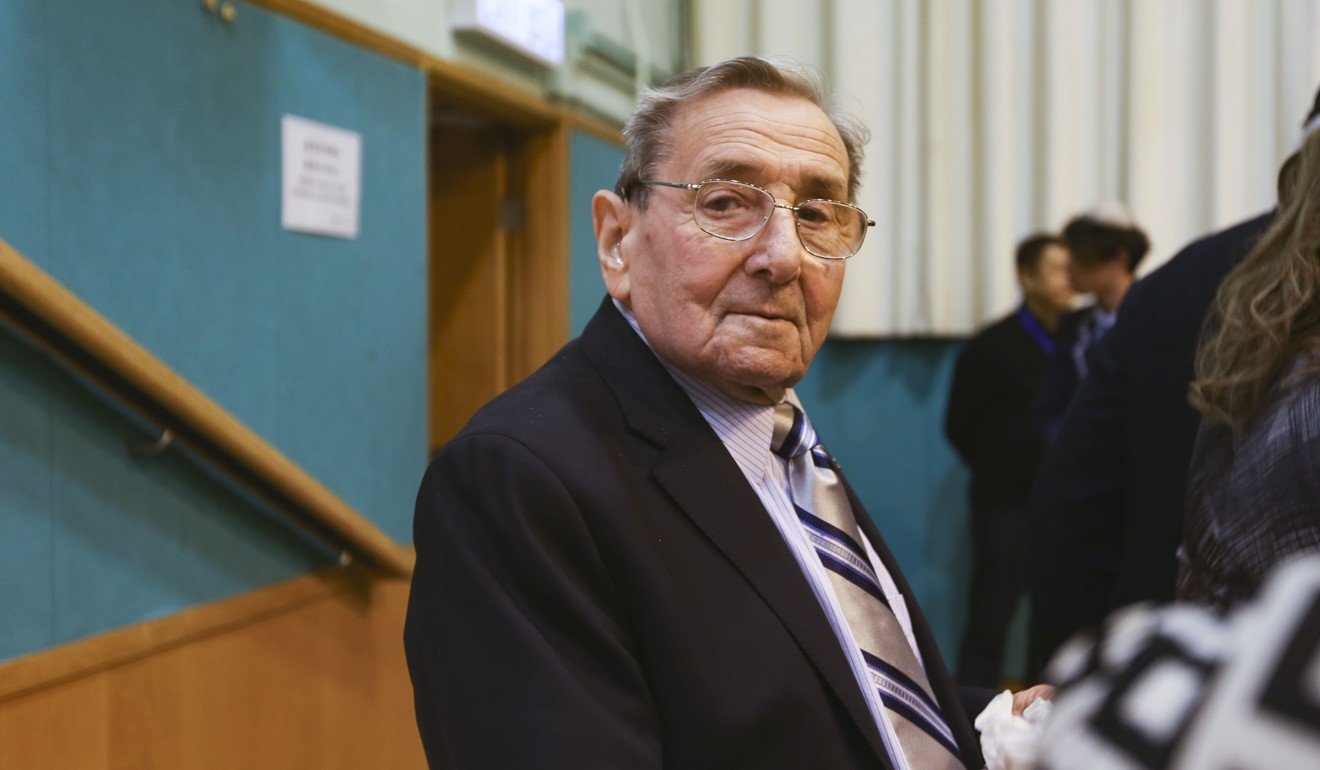 "We walked for a few hours and stopped. Anyone who couldn't get up was shot. Those who sat on the ground froze to death," Reich recalls. They were loaded onto open railway cars. Out of 160,000 people 15,000 died along the way. 
"We travelled for four days and when people died we threw their corpses out, but after a while we didn't have any energy because we were underfed," he says.
They arrived in Mauthausen, Austria, at one of the worst concentration camps, where prisoners were forced to walk up 186 steps to a cliff and "play parachute without a parachute", Reich says simply. He got frostbite and was lucky a Serbian doctor amputated the toes on his right foot without anaesthetic, otherwise, Reich says, he would have died.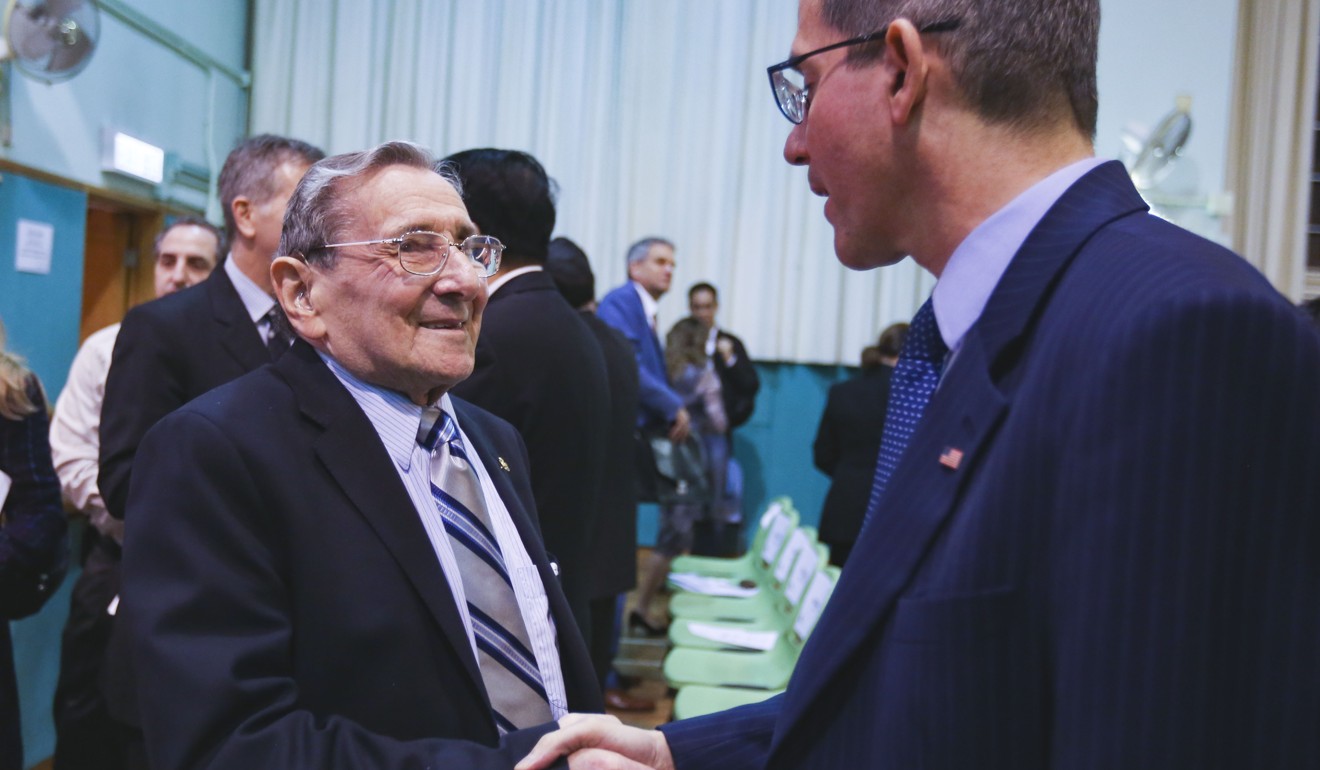 Finally on May 5, 1945, the camp was liberated. Reich weighed just 29kg. He made his way back to Yugoslavia, but communist strongman Tito [Josip Broz] was on the cusp of taking power. Two years later, Reich travelled to England, where he had an uncle. 
Reich met "a beautiful, charming girl, [Eva] the first girlfriend I ever had, because I missed my teenage years", he says. She was also a Holocaust survivor, and they married and later had two sons.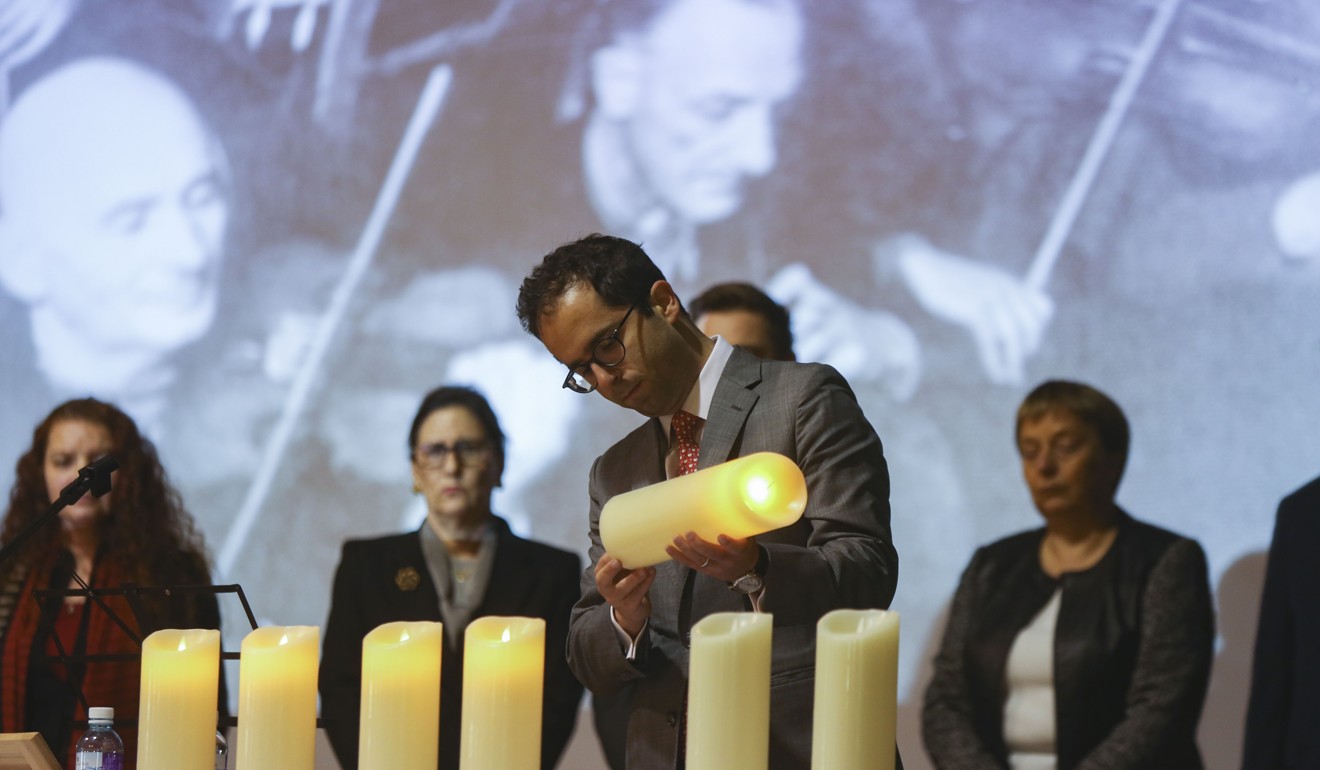 His older sister made her way to the United States and managed to locate him, and in 1955 he emigrated there. With no high school education he worked in a machine shop and went to college at night, eventually graduating with honours in industrial management. 
After he retired, Reich began talking about his Holocaust experiences in the US, Europe and now Hong Kong. 
"I get thousands of letters from kids who promise me they will be nice," he says with a smile. "Because of me some change their college major to go into things like social work. They want to try to do good. I just want to leave the world a little bit better."
This article appeared in the South China Morning Post print edition as: A witness from history