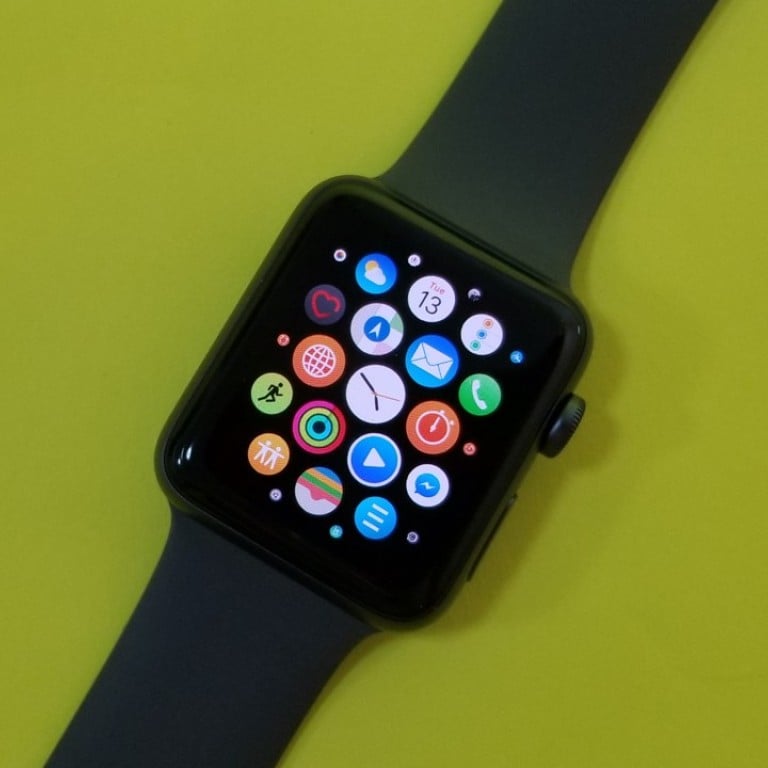 Review
Apple Watch Series 3 LTE review: best smartwatch on the market, but connectivity may be an issue
An ultra-sleek look, intuitive controls, fast connection speed and increased battery life are just some of the upgrades – but Hong Kong users will have to be signed up to a long-term CSL/1010 plan before they can connect to LTE 
Apple's newest wearable, an iterative update to last year's Series 3, is "LTE" enabled and, therefore, the company's first smartwatch to have 4G network connectivity and be fully functional without needing to be connected to an iPhone.
The main issue in Hong Kong, however, is that Apple has an exclusive partnership with service provider CSL/1010, so the LTE capabilities will only work for those who are on that network.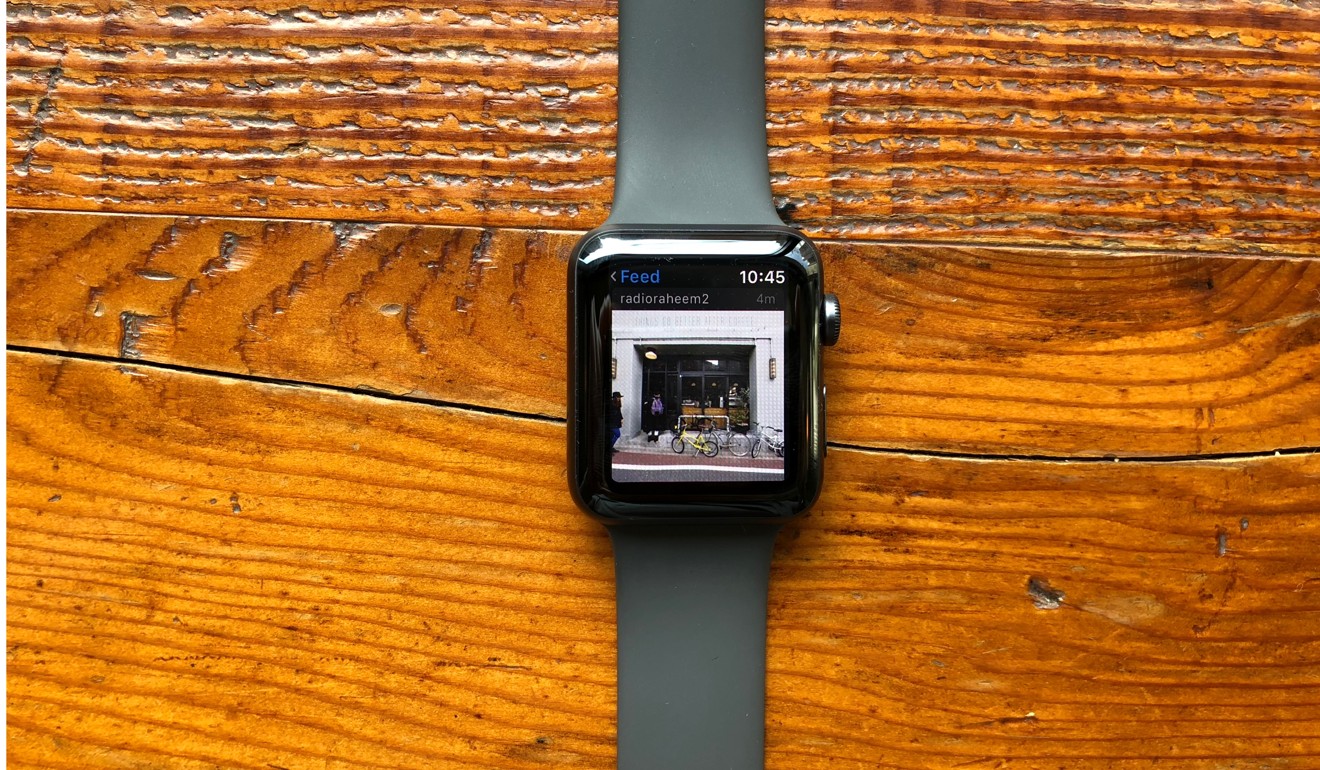 Design and hardware
The Series 3 LTE looks just like its predecessors, in that it resembles a mini computer on your wrist more than a traditional timepiece. That rectangular shape with round corners is a look that most users tend to like, but there have definitely been detractors. 
Whether this device is a good-looking watch is totally subjective (I personally like it), but the Watch 3 LTE is one of the lightest and sleekest smartwatches on the market – even the larger 42mm unit used in this test (there is a smaller 38mm size). 
Before testing my unit I had been wearing a 
Fitbit Ionic 
with no qualms. But after a couple of days with Apple's product the Ionic feels bulky, and the sharp corners glaring.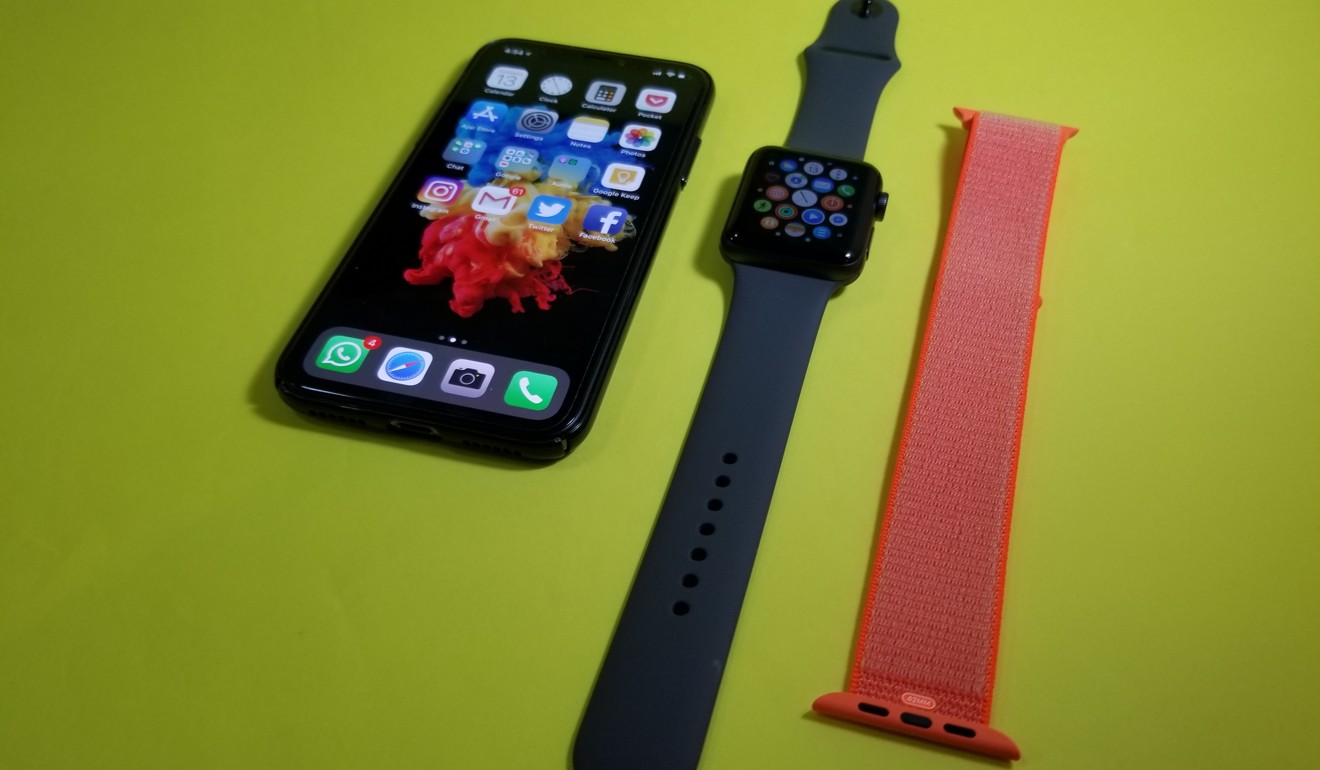 The Apple Watch's entire face is an OLED touch screen display that reaches a maximum brightness of 1,000 nits (very good). Display resolution, at 312 x 390 pixels for the larger 42mm screen or 272 x 340 pixels for the smaller one, is more than enough for displaying mostly text. Even for photos, images come out clear with almost no pixellation. 
Previous Apple Watches, especially the first one, were criticised for their laggy UI and less-than-stellar power. This one has no such problems. The dual-core S3 chip set brings noticeable performance improvements, and the battery size has been increased too, though battery life will vary wildly from user to user. 
This review unit comes in a grey sports band that fits comfortably around my wrist; for those who like to customise, one of the benefits of buying Apple products is there are no shortage of third-party accessories.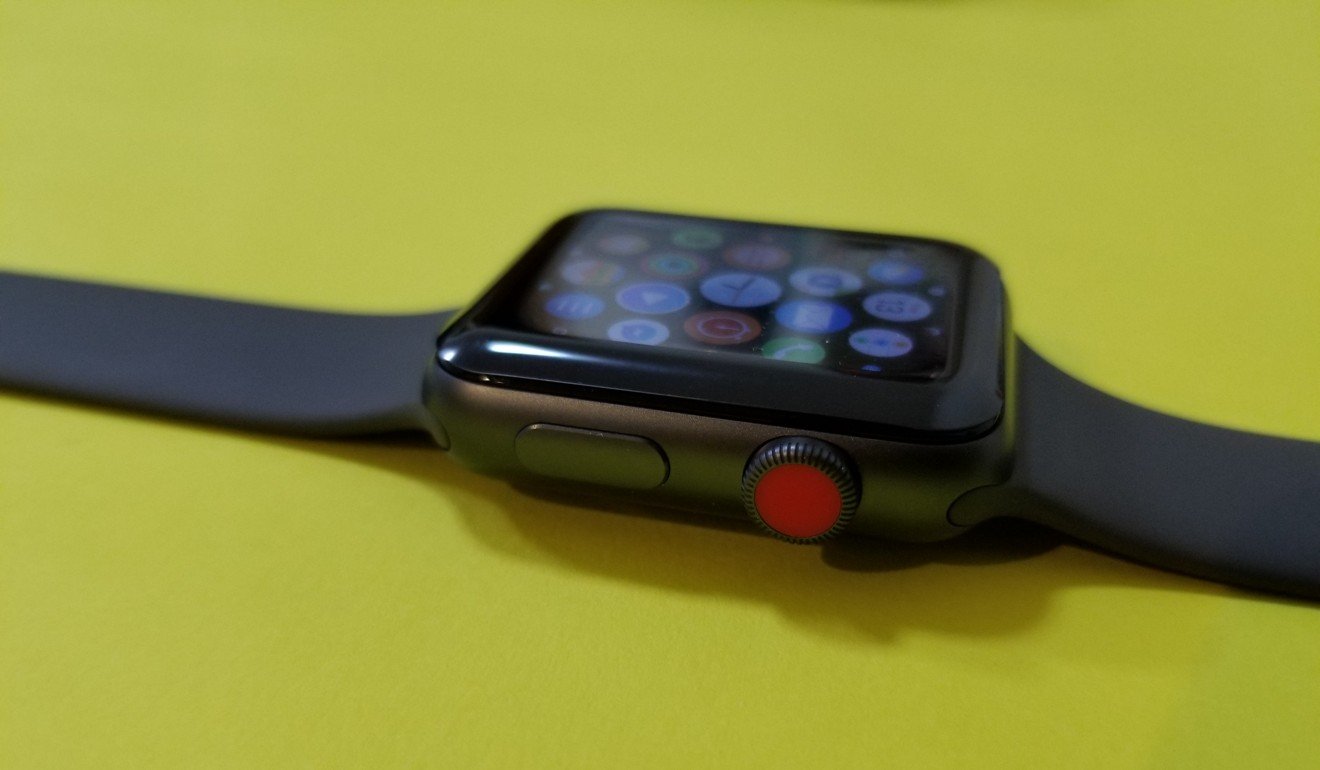 Software and features
The software WatchOS 4 works in tandem with the more powerful chip set, which means swiping and scrolling through the Series 3 LTE is significantly smoother than on the Series 2. 
Apple also overhauled some of the controls to make them more intuitive: the crown on the side can be pressed or rotated to go in and out of apps; there's a button below the crown that brings up a dock of saved/most used apps. But you won't need the buttons much, since WatchOS has an intuitive system of swipes, taps, and "3D Press".
The biggest feature of the Series 3 LTE is obviously its new connectivity prowess, achieved through the niche eSIM technology that is essentially a digital chip in place of an actual SIM card. 
To connect to LTE in Hong Kong, users will have to be signed up to a CSL/1010 plan (and unfortunately, it has to be those proper two-year contract plans – no month-to-month or prepaid SIMs) and connect the watch to your carrier number via an app. This effectively means a chunk of Hongkongers reading this will not be able to make full use of this model.
If you are on CSL/1010, or plan to join, then the great news is that the carrier will not charge extra for users to use LTE features. In the US and many parts of Europe, carriers are charging customers around US$10 extra a month just for the watch to use its networks.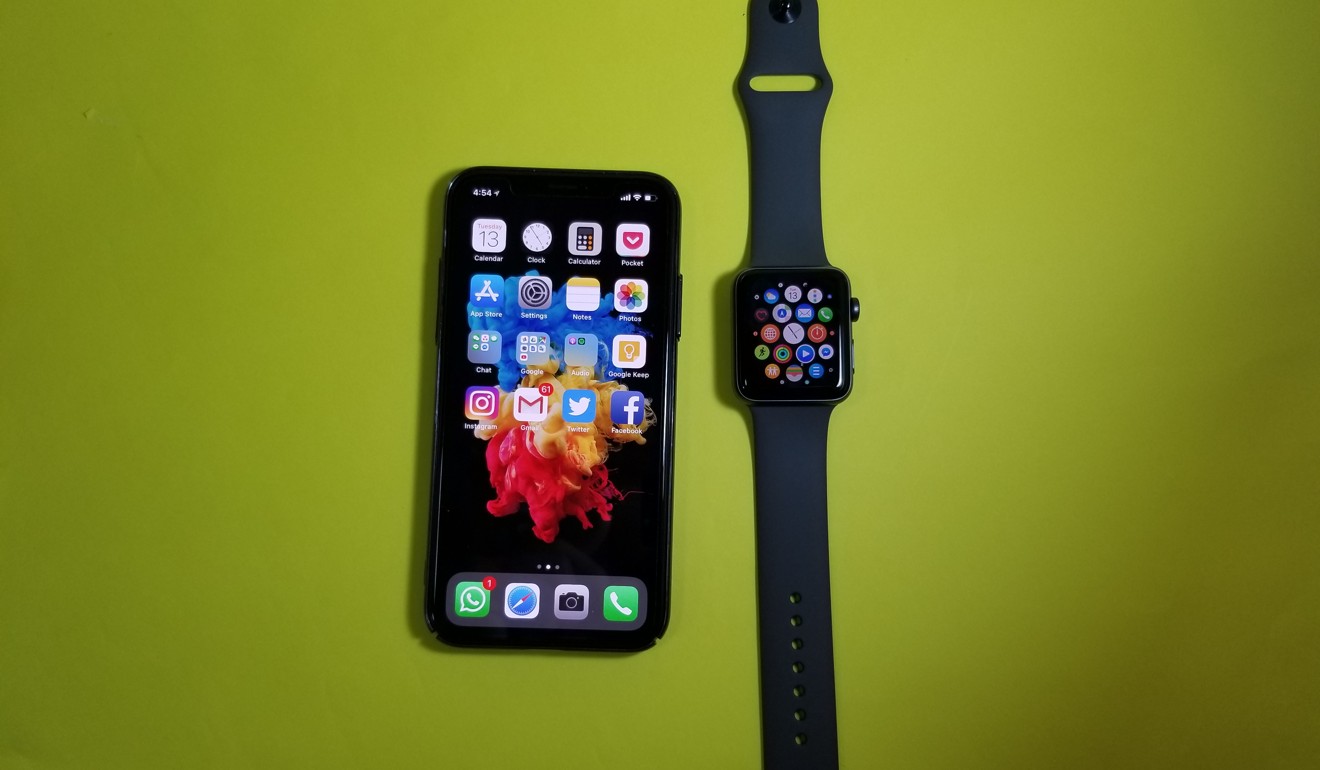 Performance and battery life
I am on CSL already so I was able to connect the device to my phone number within a couple of minutes. After that, my watch essentially behaved as an extension of my phone. 
For testing, I turned off my phone and stepped outside the house, and was still able to receive phone calls and WeChat messages. Everything worked seamlessly, especially phone calls, which came through loud and clear on the watch's tiny speaker grilles, and the party on the other end said she heard me fine too. 
Apple products get great third-party support, so more than a few crucial smartphone apps have specific WatchOS counterparts, such as Instagram and WeChat. That means you get better interaction with them directly on your wrist. 
For example, on Instagram, I can scroll through my feed and look at photos. The tiny screen is not exactly ideal for that, but cool nonetheless. For WeChat, it means I can scroll through my chat history and draft new messages.
For Hongkongers, most of whom rely overwhelmingly on WhatsApp for communication, there is a bit of bad news: there is no official WhatsApp app on the Apple Watch platform. 
You'll still be able to receive incoming messages and respond to them via voice dictation or scribbling on the touch screen (both features are very useful), but only at the time of the notification. You can't initiate a WhatsApp chat with someone or scroll through chat history.
CSL's LTE connection speeds on the watch are quite fast, though everything (from Instagram photos to loading long emails) still takes longer than on a smartphone. On the other hand, using only an LTE connection kills the battery life very quickly. 
When I use the watch with LTE turned off and connected only to my phone via Bluetooth (notifications and calls still come through, just slightly delayed), I get almost two full days of power on a single charge. If the watch is using LTE exclusively expect it to run out of juice in anywhere from three to five hours, depending on how many things you do that are heavy on cellular data use.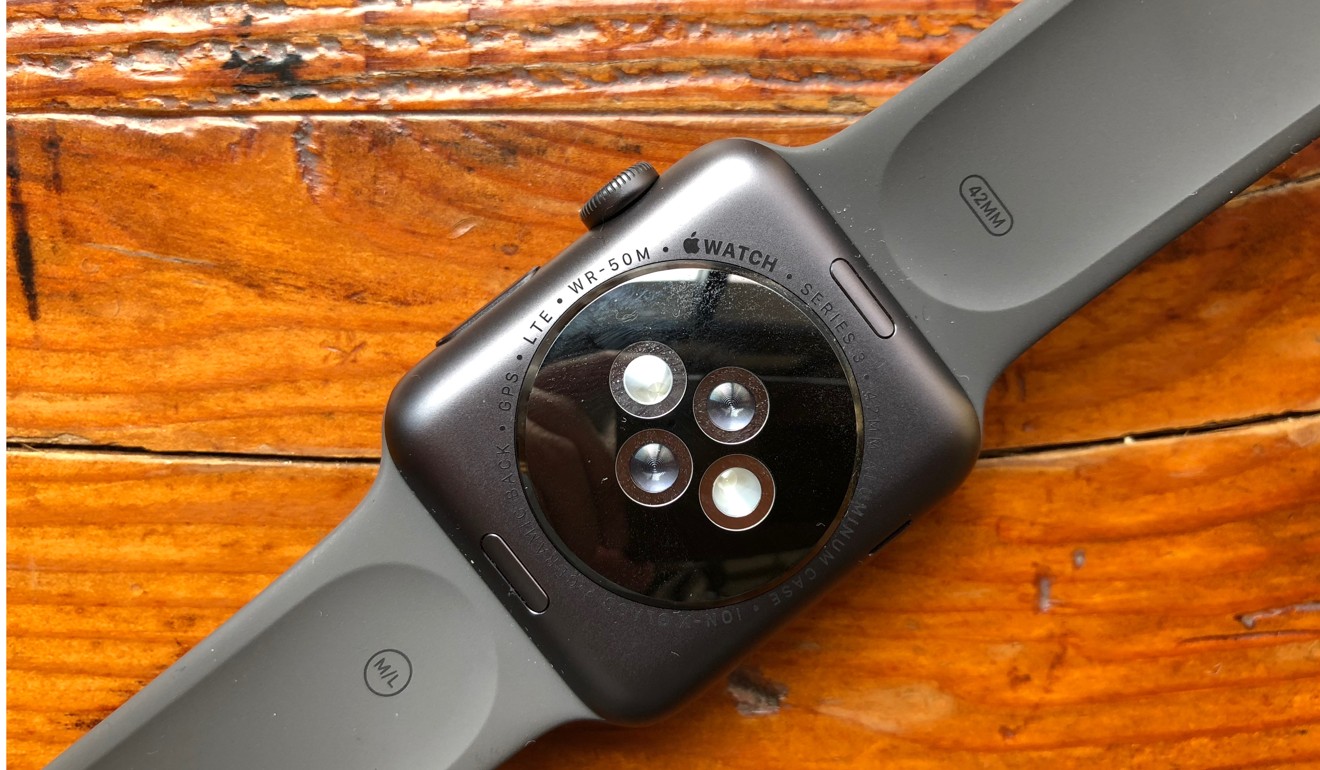 The good news is, almost nobody does that many waking hours in the day without their phone anyway, and the Series 3 LTE is smart to latch back onto your phone's Bluetooth connection or other Wi-fi signals (that you had previously saved) as soon as it is within range.
Other smartwatch features such as fitness tracking (steps, heart rate, stairs climbed, etc) and broadcasting music via Bluetooth work fine.
Conclusion
The Apple Watch Series 3 LTE is probably the best overall smartwatch on the market. But before buy one, consider two things: are there enough instances in your daily life in which you go phone-less? If you're an avid runner or swimmer, there are real benefits to not missing calls or messages. 
The second question is: does your carrier support the Series 3 LTE's eSIM? And if so are there extra costs? 
The answer to these two questions should paint a pretty clear picture of whether this new update is for you.
Price: Series 3 LTE 38mm HK$2,688 (US$342); Series 3 LTE 42mm HK$2,888 (US$370).
This article appeared in the South China Morning Post print edition as: Best smartwatch on the market – but connectivity may be an issue