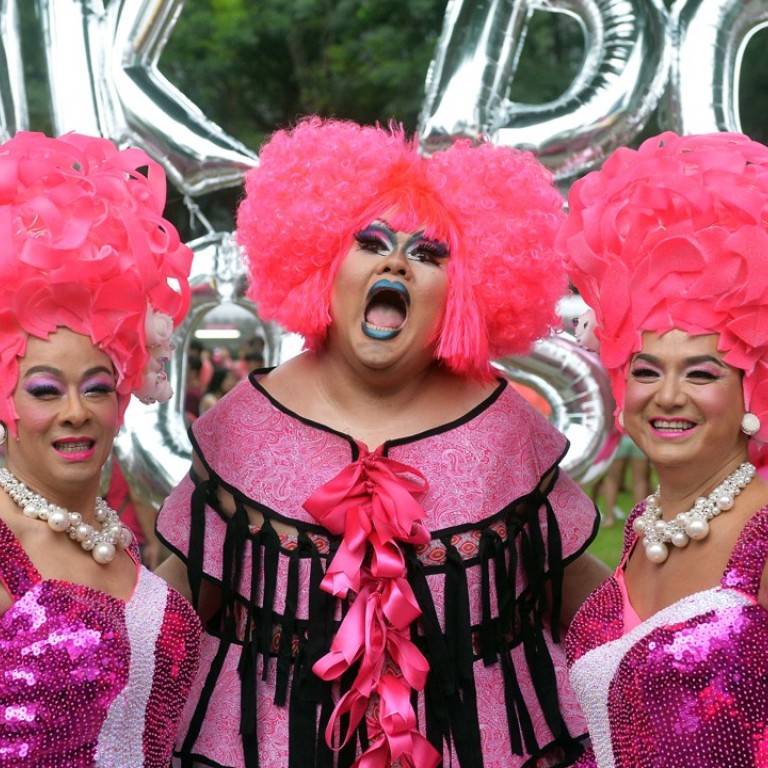 Find Singapore boring? Dig a little deeper and you might be surprised
A global survey ranked the city state well behind Hong Kong and Tokyo on the scale of exciting places to live, but Singaporeans and foreign residents say it offers more than shopping and food, with a thriving cultural scene and growing tolerance of alternative lifestyles
In its 50-plus years as an independent nation, Singapore has earned a reputation for its free economy, efficient urban planning and diverse tourist attractions. Yet tight state control and a sanitised, highly engineered veneer leave some residents – indigenous and foreign alike – complaining that they are "bored" and find Singapore "unexciting". 
A recent Time Out City Life Index ranked Singapore second to last on a list of 32 of the "world's most exciting cities", ahead only of Istanbul (Chicago was top). Additionally, only 66 per cent of Singapore residents said they enjoyed living in the city, versus 89 per cent in Tokyo (19th most exciting city) and 78 per cent in Hong Kong (26th).
The survey polled 15,000 people worldwide on criteria including culture, food, nightlife, friendliness, liveability, affordability and happiness. Only 235 Singapore residents took part in the survey, however. 
Sample size aside, why did Singapore rank so low, and what do residents consider as "exciting"?
"Contrary to what a lot of people say, I don't think more crime or less stability makes for a more exciting place," says Neal Moore, a film producer and long-term Singapore resident from Britain. 
"I do, however, think Singapore needs to trust in its own unique creativity. We have world-class local theatre, music and films, and yet the live music scene is largely full of cover bands … 
"Even the Singaporean bars are copies of London hipster cafes and American tap rooms. We need to trust our collective gut more and create a scene of our own."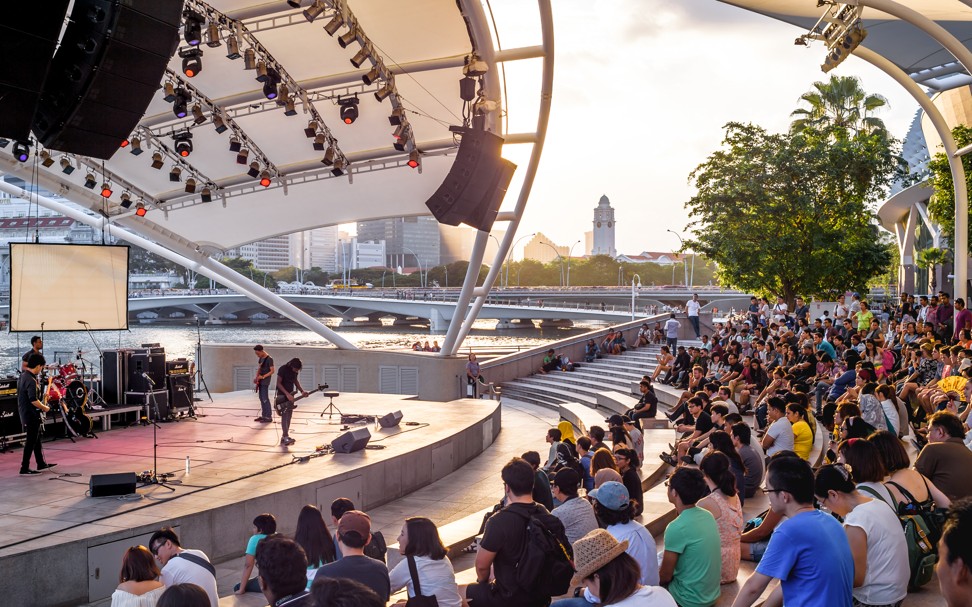 Some residents feel that Singapore is too readily dismissed. After walking down Orchard Road, the main shopping thoroughfare, visitors may get the impression that there's little more to the city than malls, says Sabina Leah Fernandez, an independent editor born and bred in Singapore. 
"It's as though it's cool to dismiss Singapore. My view is that it is a place where you have to know locals, unlike somewhere like New York or Melbourne, where you can trip and fall and find something cool. 
"In Singapore the cool stuff is a little more hidden, so if you want great live music, it's there. You just have to do some digging online. And you'll find an amazing DJ spinning at the dive bar."
Fernandez says the criteria for defining an "exciting" city should include the range and volume of art and cultural performances, because Singapore is quickly becoming the concert capital of the region and attracting some top international acts.
"Between the Marina Bay Sands, Esplanade, our museums and galleries, and the many festivals, you're literally spoilt for choice. An ex-roommate of mine moved here from the UK recently. As she is an artist, she joined a group for art and gallery events and said her mailbox is full of things to do every week," she says.
Brian Spencer, founder and editor of craft brew tour organiser Beer Travelist, agrees that the most fascinating nuggets of Singapore life require some dedication to discover. 
"I'm never, ever bored in Singapore. After years of exploring as much as possible, I feel like I've still only scratched the surface," the long-term resident, an American, says.
"There's so much to see and do and taste and experience, and yes, even drink, but considering how small the island is – 274 square miles (710 square kilometres), to be exact – the pockets of activity and culture and fun are fairly well spread out. You have to dig; many of the best things about Singapore aren't spoon-fed to you upon arrival. 
"I suspect that also contributes to the 'Singapore is boring' fallacy, and that's something I don't understand at all."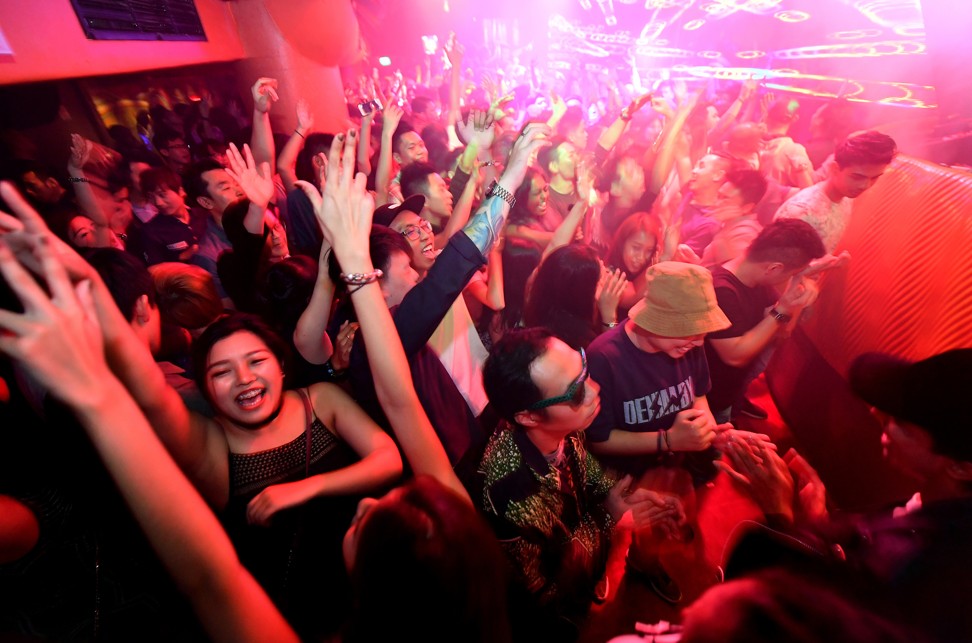 Olivia Griselda from Indonesia, who is a producer and content marketer in Singapore, attributes the perceived lack of excitement to Singapore's education system, which is geared towards high academic achievement. Driven by logic, the system tends to focus on closed-end, absolute answers, she says. 
"So people here tend to be uncomfortable with the grey areas. Sometimes rules don't make sense, but they're still enforced and people hide behind those rules, making them seem rigid and inflexible. Because the education system here is grade-focused, we tend to do things only the 'right way' and lack the desire to explore, which gradually dampens the curiosity in us."
The country could also benefit from more community involvement and engagement, according to Anna Goulding, director of the Umami Collective and co-founder and organiser of Under the Bridge, Singapore's largest underground music and arts event. 
She says there needs to be more initiatives driven from the ground up. 
"I think a lot of excitement in any destination comes from grass-roots innovation from the ground upwards," the long-term resident, a Briton, says. "In larger cities, like Berlin, London and New York, there's an almost anarchistic, bustling art scene with free expression, street art and a music scene to match. 
"It's not commercial, but hopeful, and because of its underground nature it's more intriguing and alluring. It can be risqué, it can be outrageous, it can be colourful and beautiful, but most of all, it's authentic and meaningful, reflecting what people think and feel. 
"This, again, is something which is growing in Singapore, but also something that could use some nurturing."
Zeng Yi, a scientist at a pharmaceutical technology firm who was raised in the city, believes that a privileged mentality makes Singaporeans feel their home country is "unexciting". 
"In a sense, Singapore's like a boiling pot that's been stirred too nicely. It suffers from the sort of privilege only a first-world country with exceptional town planning can enjoy: overoptimisation," she says.
"It's interesting that the homogeneity you feel is born of a diversity you can build and exploit, that the sameness you get tired of carries with it a sea of nice conveniences. 
"Singapore, like so many other cities known worldwide for their excitement, is just as much about its grand casinos and theme parks as it is about the drains, the neighbourhood parks, the skyscrapers, the little shops of exotic things. 
"Singapore won't pack the punch of adventure – the laws here lean on the strict side, the space here leans toward the cramped, and any sense of adventure and mystery is short, almost paper thin. However, look a little harder and you will find the things that make it a place people all over the world adapt to well, feel rooted in and call home."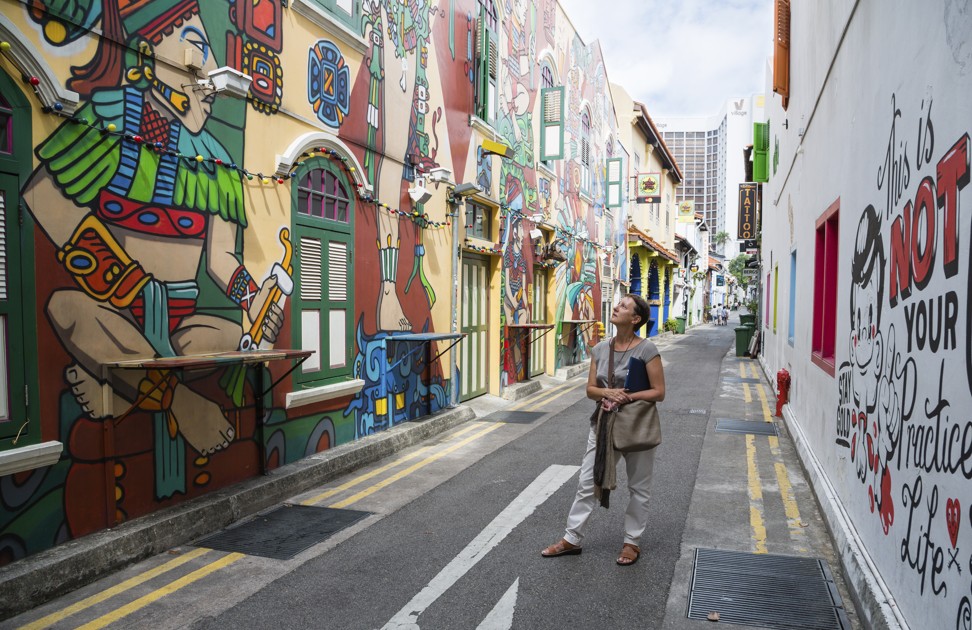 With constant reinvention, fast-paced development and a receptiveness to new ideas and trends, how do residents see Singapore evolving? Perhaps its appetite for newness and change holds the biggest potential for shaping a "more exciting" country, say some.
"Singapore is changing. In the four years I have been here, it has becoming more accepting, diverse and creative," Goulding says.
"The government does a lot to nurture Singaporean talent, and I am seeing more Singapore writers, musicians and artists being seen, getting heard and stepping out to do their thing. This will hopefully continue."
Elaine Tan, a digital marketer in the software industry, has also seen more creativity emerging in Singapore. 
"We have enclaves like Haji Lane that embrace wall art and graffiti, many hidden bars and restaurants of an unrivalled scale. We also have Pink Dot, an event dedicated to the LGBT community that's been widely debated in our seemingly conservative red dot [on the world map]. There are changes – it's slow but it's happening," the Singapore native says.
Fernandez is confident that change is afoot as Singapore continues to diversify. "Younger generations are more highly educated, more well-travelled, open-minded and liberal, and are beginning to question the status quo in a way that did not happen 20 years ago. Pink Dot gets bigger every year and had huge corporate support in 2017," she says.
"One thing I'm most excited about as a music fan is the local music scene. International acts are also flocking to Singapore for its solid infrastructure and position as a Southeast Asian regional hub. 
"We get literally the best concerts in the region, and are organising more and more festivals, such as 
Laneway
, Baybeats and SingJazz."
Fernandez also mentions a growing maker movement, more interest in craftsmanship, and a flourishing start-up scene with support services such as co-working spaces. "Entrepreneurs love Singapore, and are bringing their creativity and disruption with them," she says.
Singapore native Rina Yazid, a communications specialist in the oil and gas sector, argues that complaints about a country being "unexciting" are a sign of unhappiness wherever a person lives.
"It's human nature to be dissatisfied and say things are unexciting, not just for Singaporeans. If you're not happy and grateful, everything is a chore and a bore," she says.