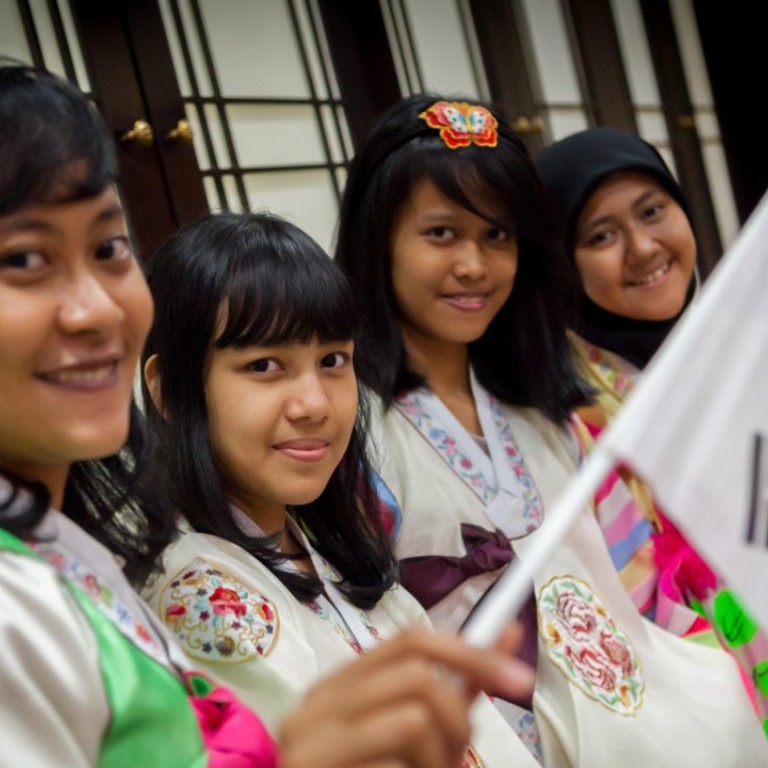 Why South Koreans in Indonesia are so well accepted, and how the community is set to continue growing
South Koreans make up one of Indonesia's largest ethnic minorities, many of them there to study the Bahasa language; with manufacturing giants showing more interest in opening factories there, their numbers are set to keep on rising 
Discussion in Indonesian media about foreigners in the country predominantly revolves around the bad behaviour of Westerners in Bali or the large number of foreign Chinese workers. It's rare to read about the goings-on of South Koreans, however, who are one of the country's largest expatriate communities.
The link is nothing new. Noted Indonesian anti-colonial freedom fighter Komarudin, for example, was born Yang Chil-seong in Korea, historians discovered a few years ago. By and large, however, Indonesia's Korean community has quietly worked hard while growing larger, capitalising on the opportunities presented by Southeast Asia's largest economy.
The number of South Koreans in Indonesia increased from 40,000 to 46,000 between 2013 and 2016, according to the country's Ministry of Foreign Affairs. At the same time, other expatriate groups were leaving Indonesia, in part because of falling commodity prices.
Kim Woo-jae set in motion the transformation of the South Jakarta subdistrict of Kebayoran Baru as the Indonesian capital's de facto Koreatown when he opened a shop selling kimchi and doenjang (fermented soybean paste) in the area in 1982. Today, it is home to dozens of Korean restaurants. In another sign of their presence, Korean churches can be found throughout the city.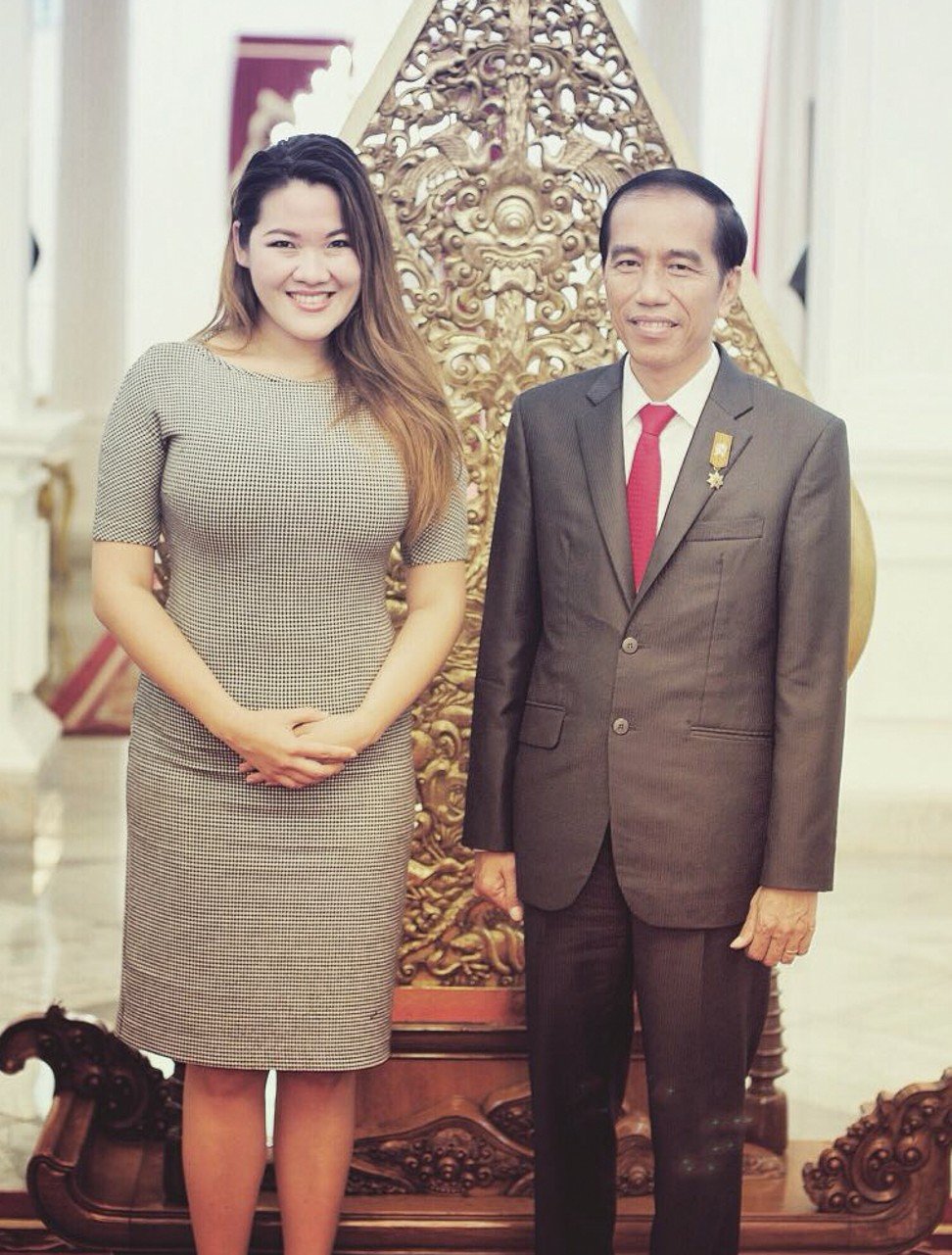 "You don't go to church because you're religious. You go to church to be with Koreans," says Victoria Lee, a South Korean national born in Indonesia after her parents migrated there in the 1970s. "No matter where they go, Koreans will never compromise their culture, their tradition," she says.
Although Korean expats tend to maintain ties to their own culture, including the cuisine, they seem to be more willing to learn the local language than their counterparts from other countries. 
Koreans have long dominated the student body at the Bahasa Indonesia language school of the University of Indonesia in Jakarta, which has partnerships with about 50 South Korean universities. A spokesman for the language school told the Post that between 60 per cent and 70 per cent of students on each of its courses are from South Korea.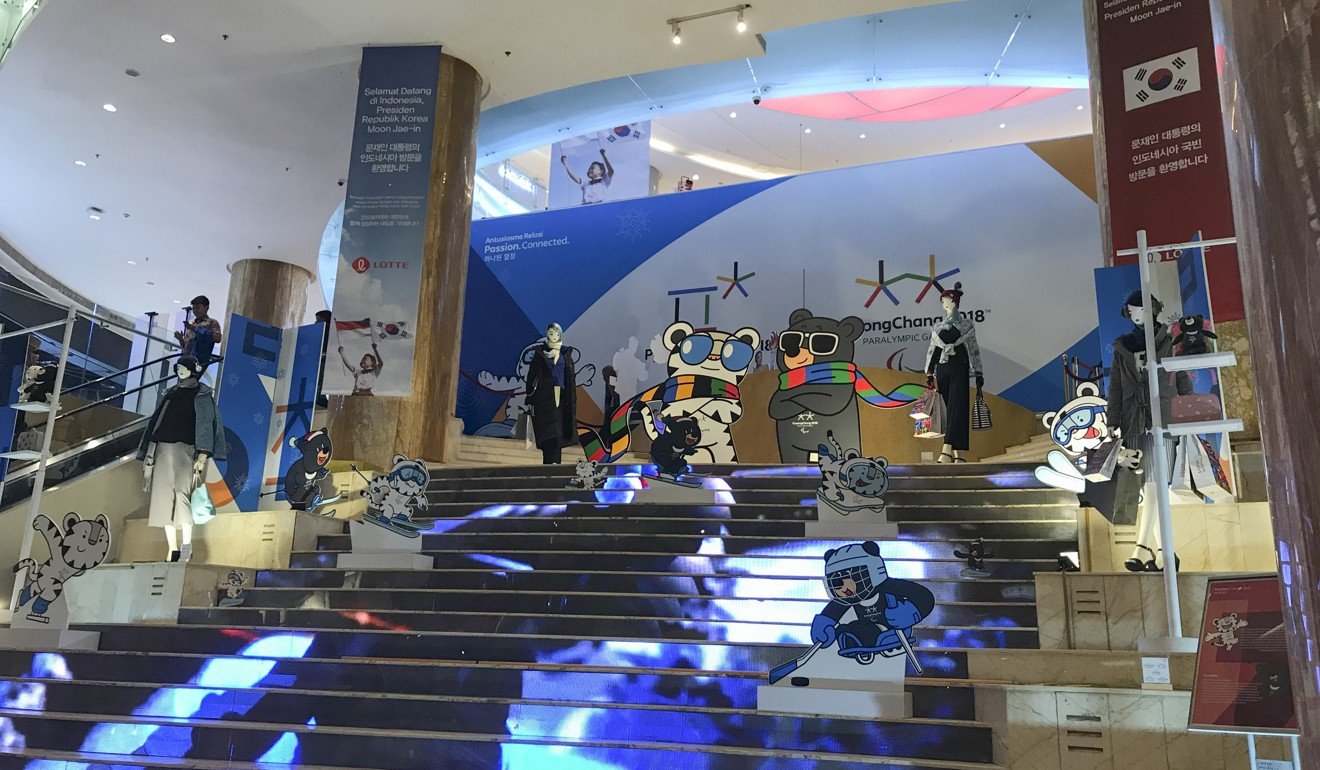 "If I was in Korea I would just study from books, but here I can learn more from the people, the culture and society," says Chu Seolgi, a 25-year-old who is studying Bahasa Indonesia before completing her master's degree in international development at the University of Indonesia.
"South Korean manufacturers are showing a thirst to relocate, or move their manufacturing hubs from [other] Southeast Asian countries to Indonesia specifically," Kathleen Turner, a director of the Australia Indonesia Business Council, wrote last year.
"Korean companies are expanding their presence in Indonesia, and are identifying language literacy as an important factor for both professional relationships and commercial success."
Since the beginning of the post-authoritarian era in South Korea in 1987, Korean capital has spread rapidly overseas, with both multinational giants and smaller-scale entrepreneurs establishing factories across Asia. 
With its relatively low wages and a workforce of 127 million, Indonesia has been an attractive destination for their investments. Jakarta International Korean School, since renamed Jakarta Indonesia Korean school, was founded as far back as 1975 and is today the largest Korean school in Southeast Asia.
Taylor Kim moved to the country in 2010, and completed a year at the language school before going on to study for his undergraduate degree in economics at University of Indonesia. His motivations for the move included being "bored" at home and having an uncle living in Indonesia. South Korea is "so competitive nowadays", he says. "There are so many talented people." 
Kim works for an Indonesian-Korean shipping company, making a bigger salary than he would in his home country.
For many, greater employment opportunities in Indonesia aren't the only perk. As one South Korean blogger in the country wrote in Bahasa a few years ago: "The reason why they are here is because in Jakarta they can get things they cannot get in Korea … can have a car plus a driver, can have a maid, can play golf as often as is desired." 
Taylor Kim says the country is more "relaxed" in terms of certain lifestyle choices. "I'm a smoker," he says. "I like the atmosphere of drinking coffee and smoking. It's hard to smoke in Korea."
Chu, on the other hand, struggles to name anything she likes about living in the country, and intends to return home once she has completed her degree. She cites inadequate public transport, badly maintained pavements and air pollution as things she doesn't like about being in the country. 
"If I want to maintain quality of life that I could have in Korea, then I have to pay more," Chu says, although she admits: "In Korea it's hard to get a decent job. Here the salary is higher than in Korea."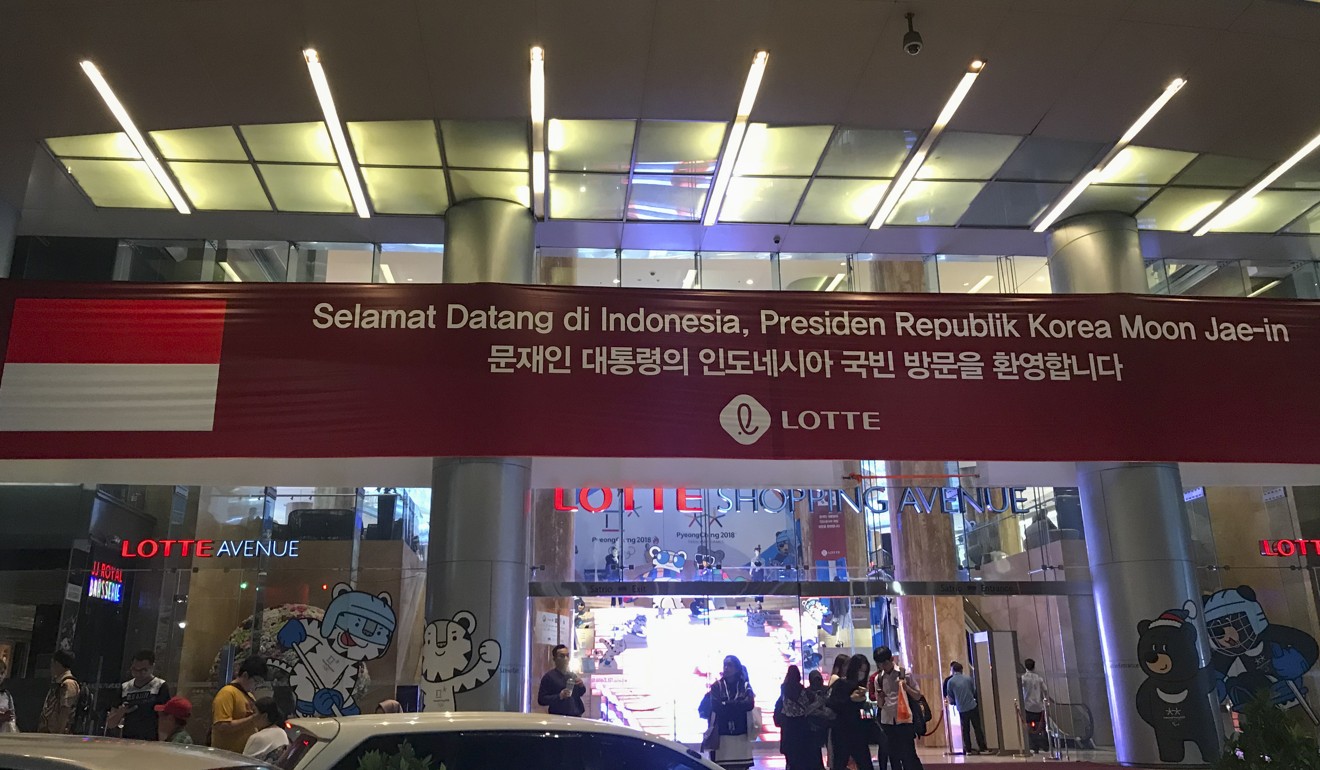 More than 2,000 Korean companies are estimated to operate in Indonesia. Many textiles factories are Korean-owned, while tyre manufacturing giant Hankook owns a US$354 million plant in Bekasi, east  of Jakarta, which it built in 2013. Younger Koreans are flocking to the country to work for multinational corporations  such as Samsung, LG and Hyundai, or to establish businesses of their own. 
Steven Kim is one such entrepreneur. He founded the dining app Qraved in 2013, which allows users to browse and book high-end restaurants in Jakarta and Bali, and has amassed almost 110,000 followers on Instagram.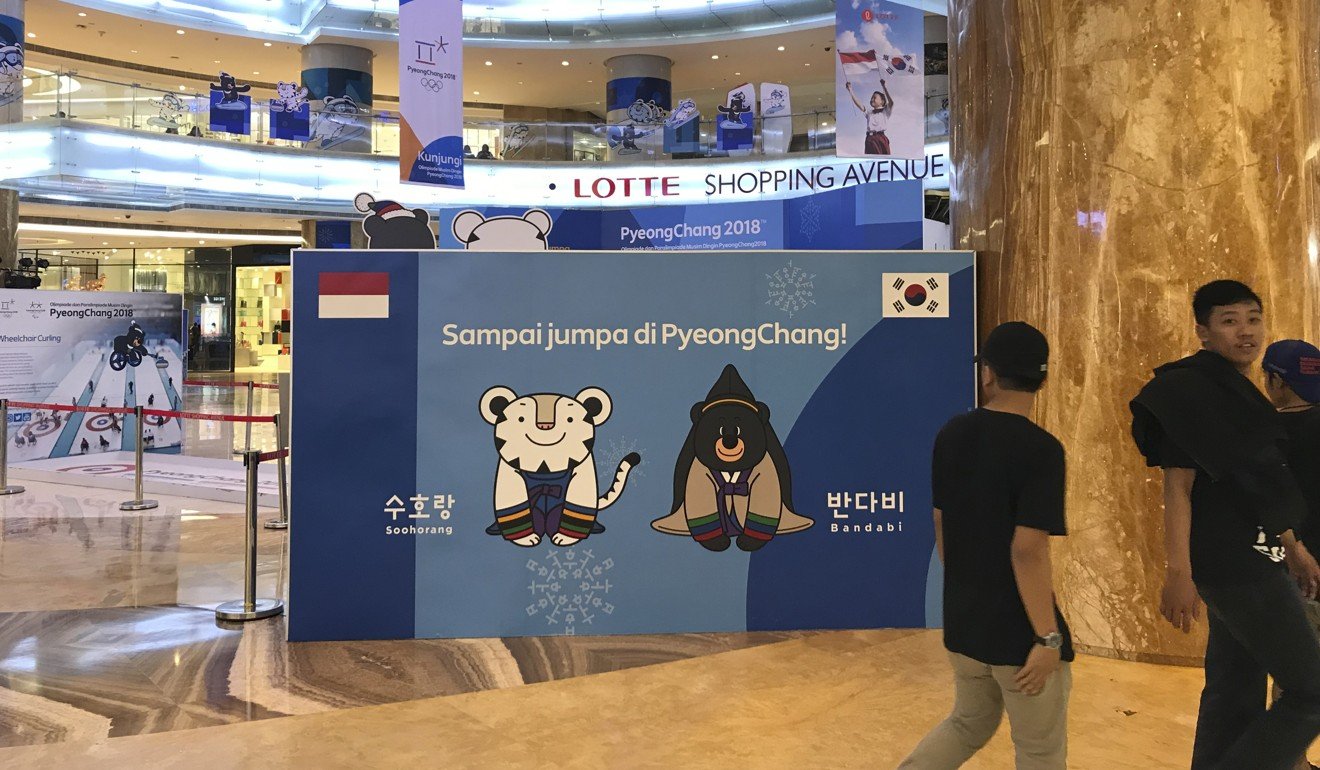 South Korean investment in Indonesia shows no signs of abating. In January, cosmetics brand Nature Republic announced it had opened its first store in the country. "We will expand our presence in overseas markets, including the Middle East and Europe in the long run, with Indonesia as our outpost," the company said. 
Earlier this month, the state-owned Industrial Bank of Korea announced it would be acquiring an 82.59 per cent stake in Indonesia's Bank Agris – the institution's first-ever overseas acquisition.
Last November, South Korean President Moon Jae-in unveiled his "New Southern Policy", with the aim to "dramatically improve cooperative ties" with members of the Association of Southeast Asian Nations. It was no accident that Moon made the announcement on a trip to Jakarta.
South Korean companies are among the largest investors in Indonesia. As of 2016, South Korean investment in the country was worth US$14.2 billion. According to a Jakarta Post editorial during Moon's visit, Indonesia "badly needs Korean capital, technology and expertise to develop its economy".
Indonesian trade with South Korea is still dwarfed by its trade with China, Japan and Singapore. Nevertheless, the government in Jakarta says that trade between the two countries increased by almost 20 per cent in 2017.
"We will strengthen our partnership in various sectors, including the diplomacy and defence industry," South Korea's minister of National Defence, Song Young-moo, said after meetings with his Indonesian counterpart in January. "We will walk alongside Indonesia."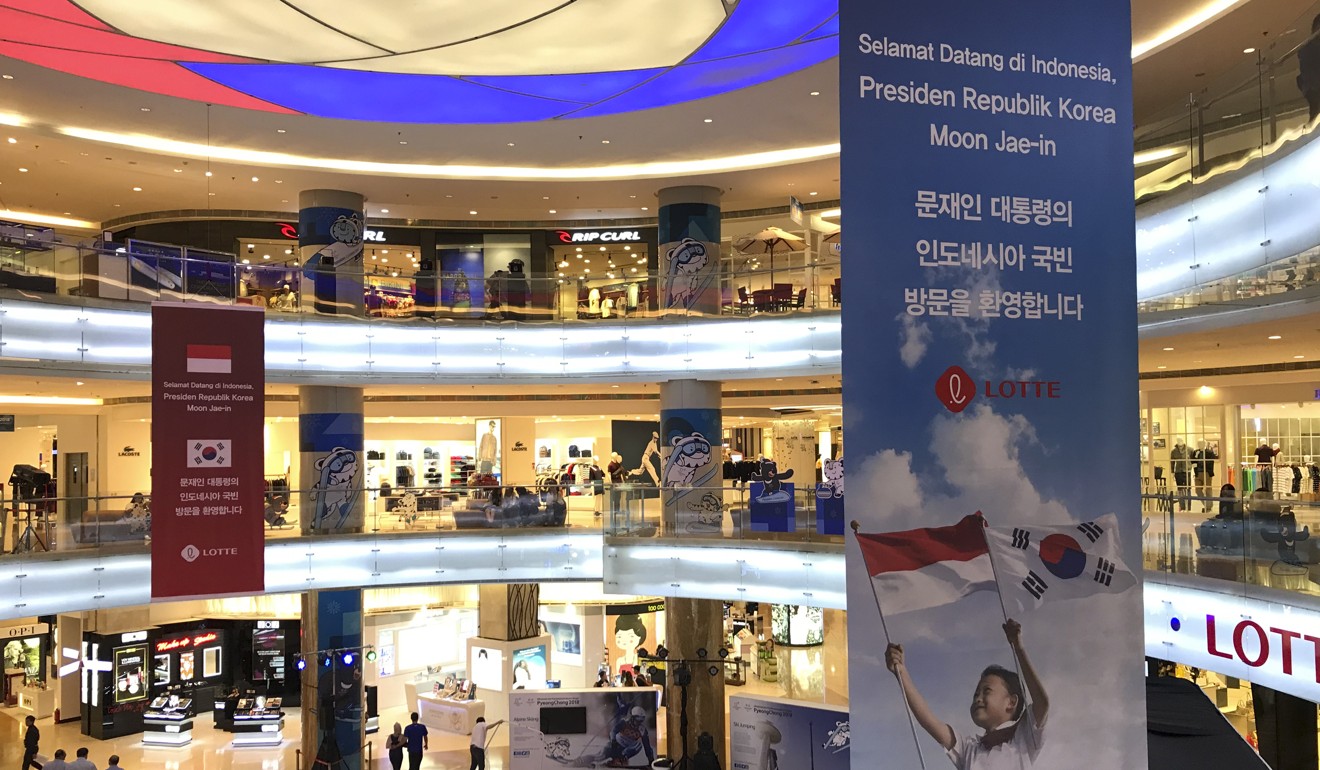 Research commissioned by the South Korean government in 2015 concluded that companies including Samsung, LG, and Lotte were able to establish better distribution networks in the Indonesian market than their local counterparts. "Authorised service centres set up by Korean companies also instil loyalty in Indonesian customers that give them an edge over domestic companies," it added.
"We have no natural resources, only people," Taylor Kim says, laughing. "HR is our most valuable resource. We export people around the world." 
As a result, South Koreans are willing to go anywhere. Although the majority in Indonesia live in the greater Jakarta region, many also live in less desirable satellite cities such as Bekasi and Tangerang, where their factories are located.
"Koreans have this tenacity to survive," says Victoria Lee, who remembers Koreans coming to Indonesia to take over Japanese businesses after the 1997 Asian financial crisis – despite the battering the Korean won took during the turmoil. She even knows of a Korean couple who bought and relocated to an oil palm farm in rural Sumatra.
With strong diplomatic, business and cultural ties, set to be bolstered by the New Southern Policy, the South Korean-Indonesian relationship looks set to grow even stronger. 
Lee is married and says she will raise her children in Indonesia. "This is our home," she told the Post. "We are here to contribute something to Indonesia."