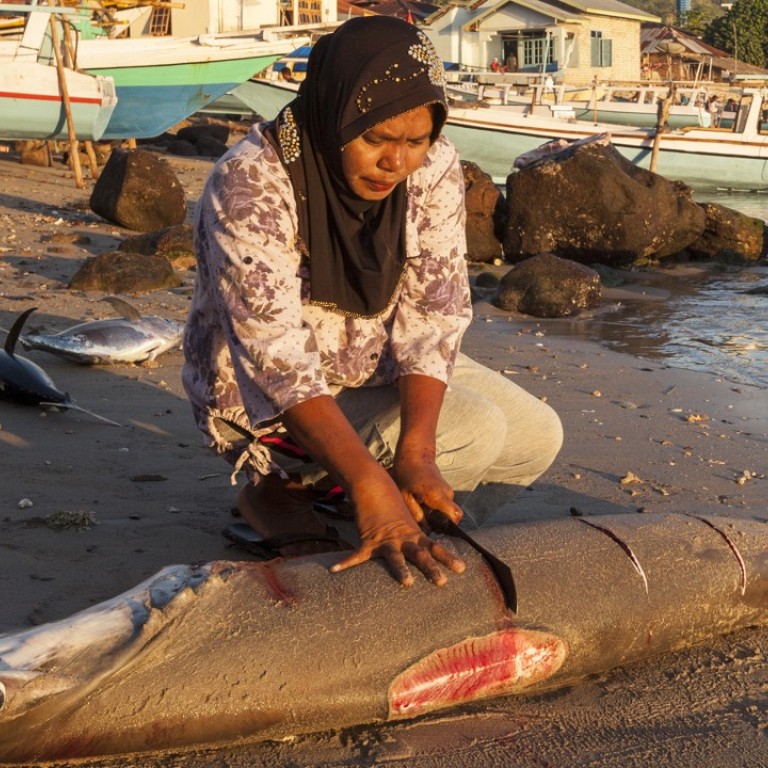 Indonesia's fishermen turn to shark finning to satisfy demand for shark's fin soup and earn some extra money
Shark finning – slicing the fins off live sharks, then dropping them back into the ocean to die – earns fishing crews millions of rupiah, with most fins exported to markets including Hong Kong and Singapore for use in shark's fin soup
Bloody chunks of shark meat are laid out for display at a seafood market in the Tanjung Luar regency of Lombok, the popular Indonesian tourist island next to Bali. A few men kneel down with sharp knives in their hands, adeptly slicing the carcasses on the floor.
Nazuruddin, a local fisherman, has just offloaded his catch. The 53-year-old has fished for sharks from an early age, following in his father's footsteps. Every day he catches between three and 10 sharks.
"I only catch the fish that are not on the government's list of prohibited species, such as grey reef sharks and tiger sharks," he tells the Post, echoing the words of many other local fishermen. "I ask local officers about the latest regulations, and which types of sharks we can catch," he adds.
Nazuruddin earns an average of 7 million rupiah (US$500) for each shark he sells. The flesh is popular with Indonesians.
However, the shark's fin – still considered a delicacy in Asia – is the most profitable part. Each one can sell for between 1.5 million rupiah and 3 million rupiah, while the meat sells for only about 25,000 rupiah per kilogram.
This has not gone unnoticed among the fishermen who ply the seas around Indonesia, who did not fish for shark before. It has led to the cruel practice of shark finning – slicing the fins off live sharks which are dropped back into the ocean, unable to swim and heading for a slow death.
Although shark finning is illegal in the country, the activity is widespread. Indonesia is reportedly the biggest exporter of shark fin, followed by India. Although much of the produce may be derived from legal shark fishing, an unknown quantity of fins come from shark finning, often targeting protected species such is the demand.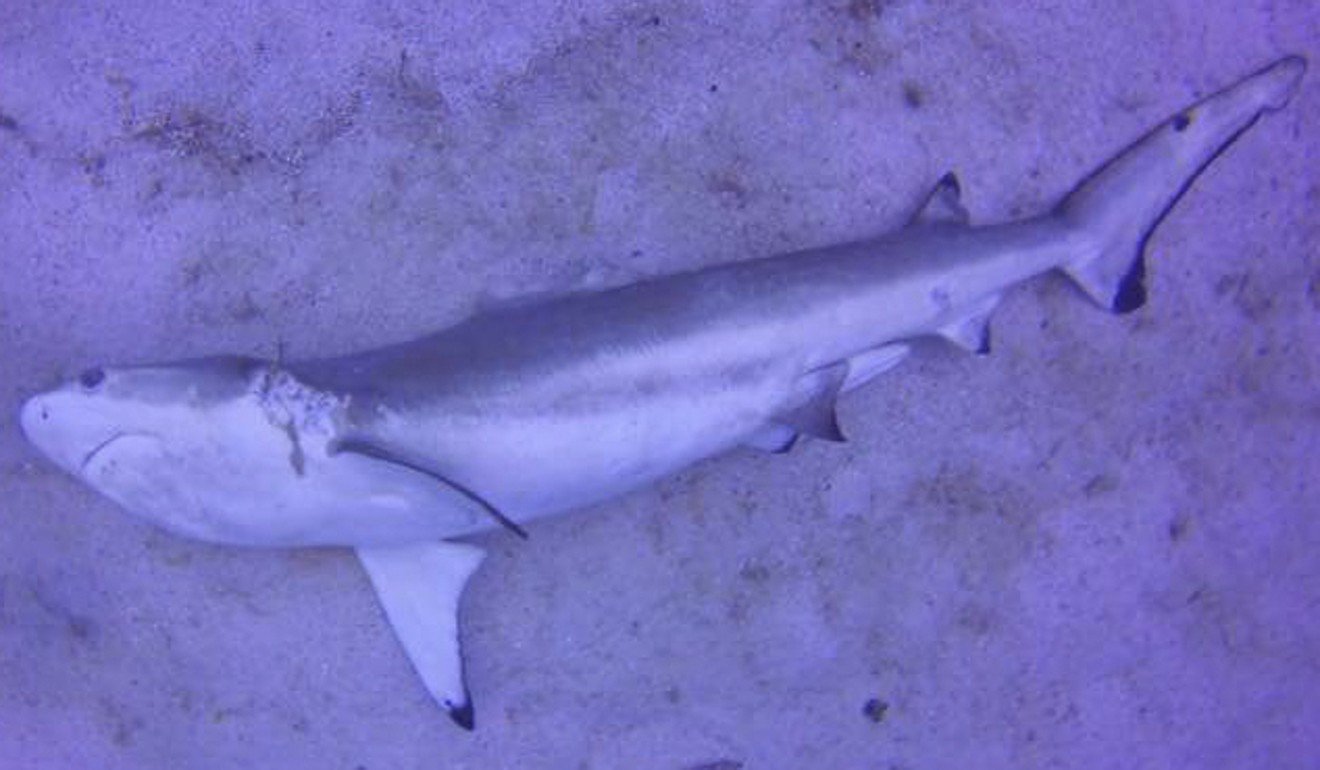 According to the Directorate General for Ocean Management at the Indonesian Ministry of Maritime Affairs and Fisheries, the usual destinations for shark fin are Hong Kong, China, Malaysia, Canada, Singapore, Peru and Russia.
There are several reasons for the decrease, including stricter regulations in the countries of origin, and the adoption of "no shark fin" cargo policies by airlines including HK Express, Cathay Pacific and China Southern Airlines, and shipping lines such as Maersk.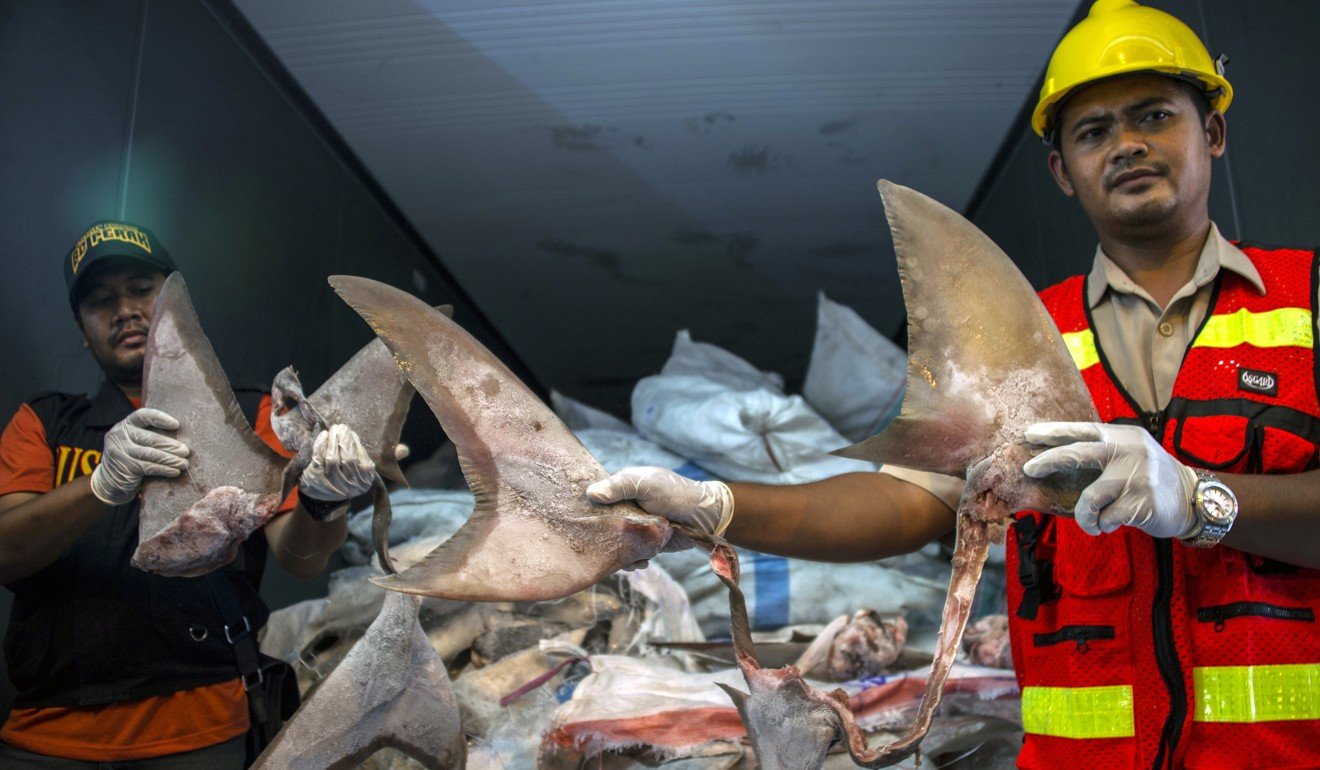 Shark's fin soup is also becoming less popular among younger Chinese, possibly as a result of greater promotion by conservation groups. Meanwhile, Chinese President Xi Jinping ordered the dish to be taken off the menu at official banquets as part of his anti-corruption campaign.
Ariyoga says finning is usually done by crews working on industrial boats, where sharks are not their main catch.
"For example, the crew on a longline boat for tuna fishing sometimes capture sharks. To save space on their boats, because tuna are more profitable, they just cut off the sharks' fins and throw the rest of the fish back into the sea," he says.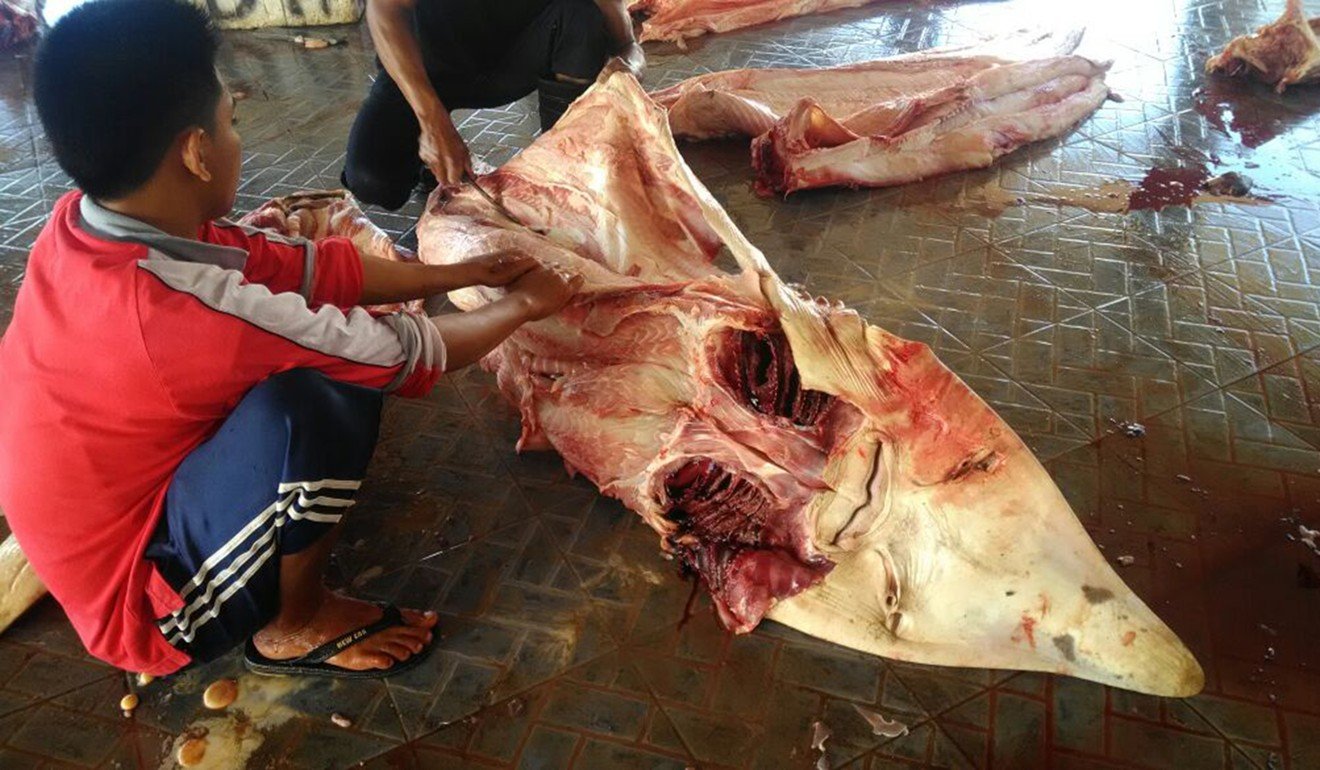 It pays off for crew members. Each can earn an extra million rupiah a month from the illegal catch, according to Ariyoga. He says shark finning even takes place in conservation areas, because it's easy for the crew to hide the fins once the shark's carcass has been thrown overboard.
Finning has also been observed in waters around popular tourist destinations, including Komodo Island in East Nusa Tenggara, and Raja Ampat in West Papua.
Ed Statham, a British national who has been living on Komodo for the past seven years, has already encountered the cruel practice twice this year.
Statham, who supervises scuba diving tours, says he has found dead sharks with their fins sliced off at the bottom of the sea. He has uploaded photos of the corpses to his Facebook page, in a post that became viral and was shared more than 400 times.
"I think there's always been a problem in Indonesia. While I've been here we've seen shark fins in the local fish market, baby sharks as well," he tells the Post.
Statham says it's difficult to pinpoint the perpetrators around the Komodo National Park, a Unesco World Heritage Centre, but he knows longline fishing boats occasionally catch sharks and dolphins as by-catch.
He believes the lack of supervision by local authorities is the main reason shark finning still occurs, even in popular tourist spots. He says he has reported the latest incident to the authorities but is still waiting for them to follow up.
Back in Jakarta, Ariyoga says he knows of 10 restaurants in the Indonesian capital that still have shark fin soup on their menus. Based on the WWF's assessment, they stocked a total of 12 tonnes of shark fin last year. The conservation group did not say how much of the shark fin could be derived from illegal fishing activities.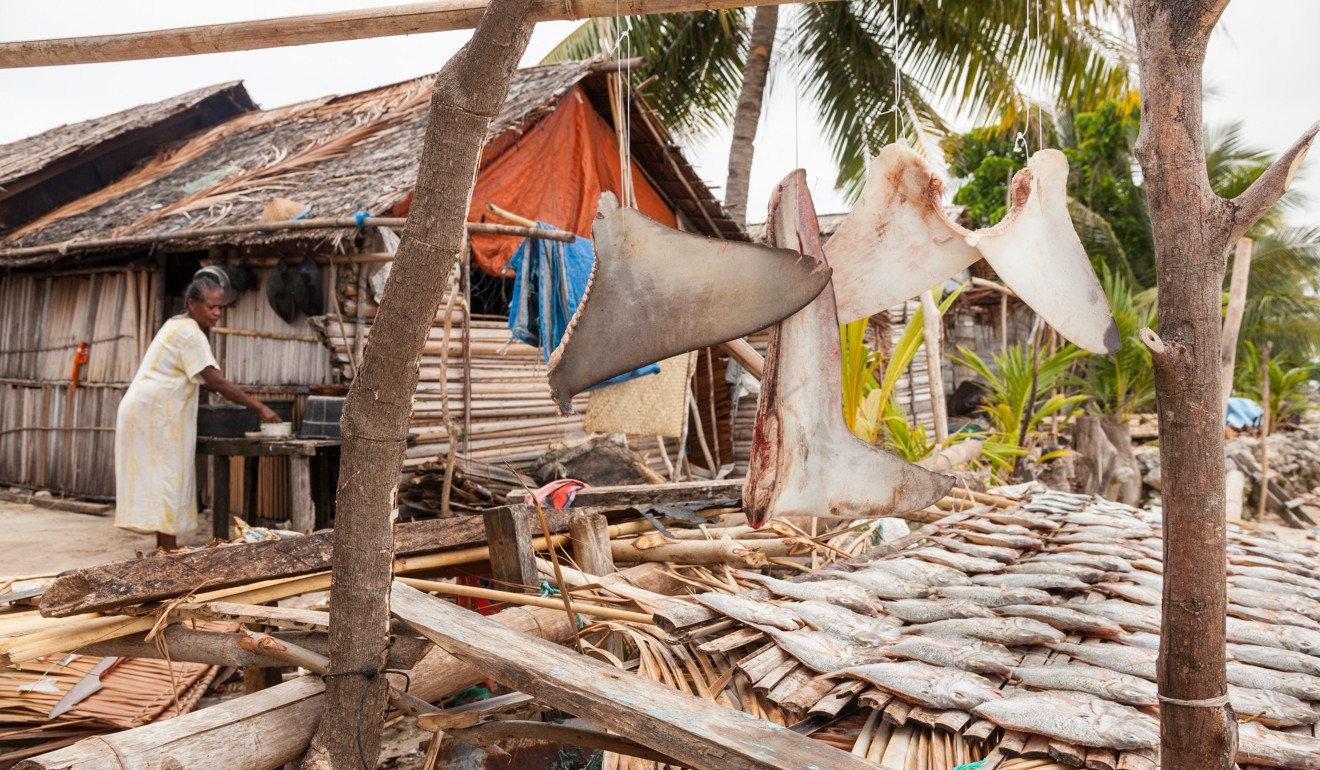 "Some restaurants stock a lot more because that is the main thing they offer. Others just serve it on demand and stock very little," he says.
However, the local market pales into insignificance when compared to the demand for shark fin overseas, and specimens larger than 40cm in length are usually destined for export, Ariyoga says.
"It's more profitable if they export it. The small ones are kept for the local market, and the big ones for the export market," he adds.
Andi, who goes by one name and trades shark fin at Tanjung Luar Fish Market, says he always buys the bigger fins so he can sell them on to a buyer in the port city of Surabaya, who then ships them overseas.
"I buy and process it, so it becomes dried shark fin. Because it can make us a lot of money, I have to compete with other traders [at the fish market]. The early bird catches the worm," he says. Andi has no interest in dealing in the shark's meat because of the relatively small amount of money he would earn from it.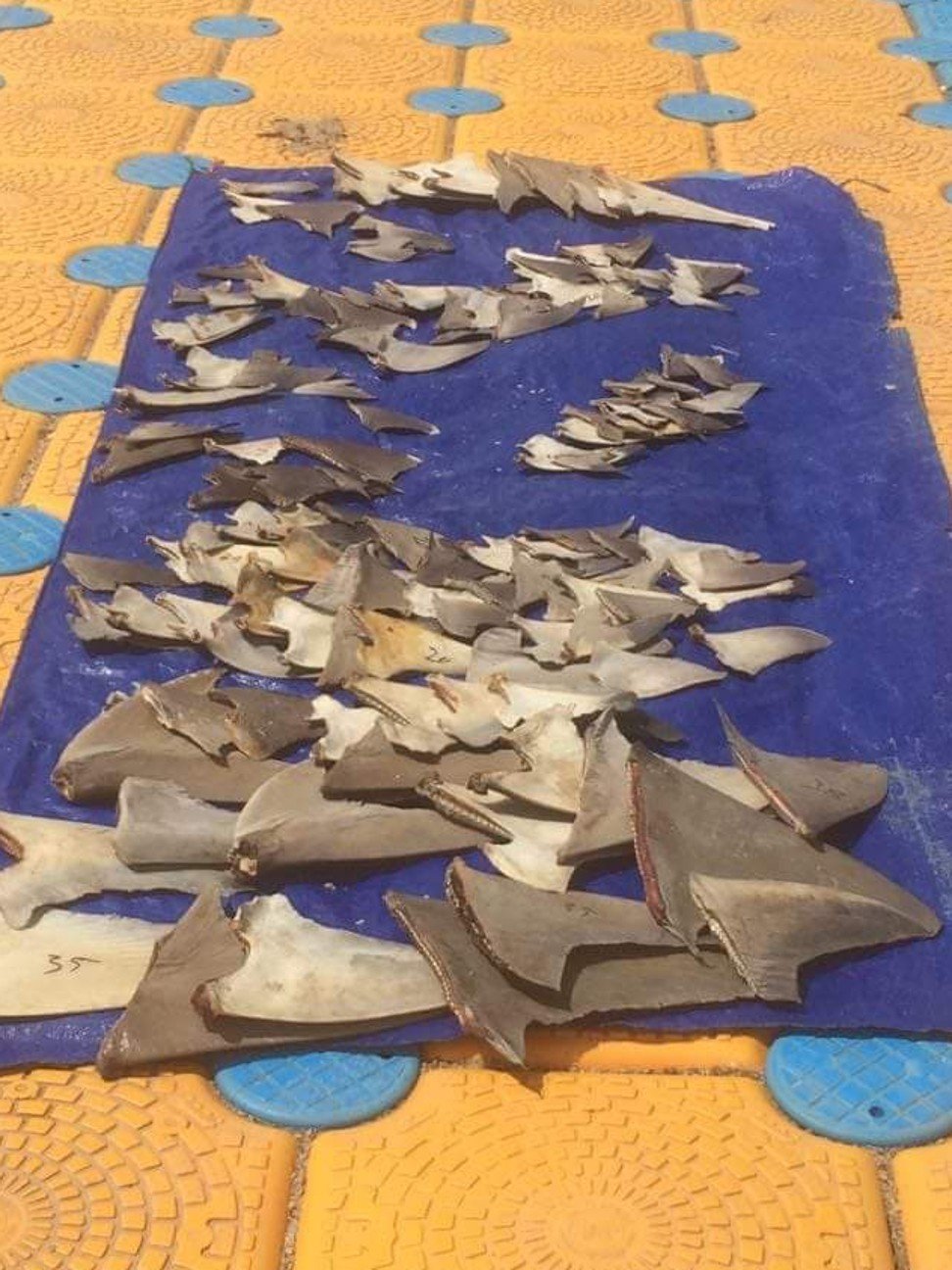 As a signatory to the Convention on International Trade on Endangered Species (Cites), Indonesia has introduced stricter regulations on shark meat exports. But Ariyoga points out that only nine types of shark out of the 118 species found in waters around the archipelago have been listed in its regulations. "And only whale sharks have received full protection. The other eight are only partially protected," he says.
According to the WWF, sharks are important predators at the apex of the oceans' food chain, where they regulate the growth of other species and ensure the ecosystem remains healthy.
To date there is no comprehensive data on shark populations in the seas around Indonesia. But fishermen like Nazaruddin are feeling the impact of their diminishing numbers. He needs to go further out to sea to find the fish, he says.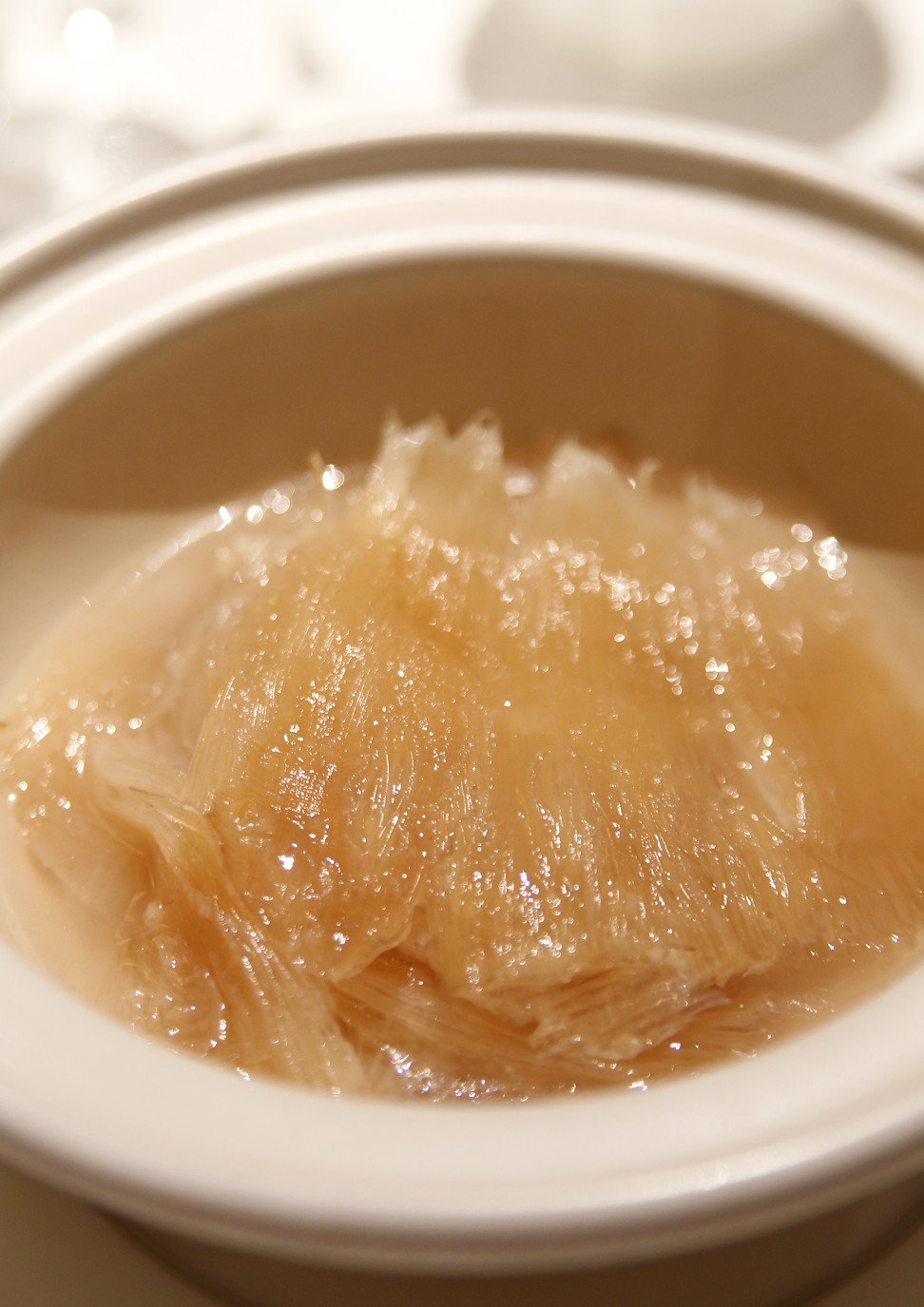 Despite stricter laws, the WWF's Ariyoga says many smugglers are still able to find regulatory loopholes and other ways to export illegal shark fin.
"For example, they can change the label of the products," he explains.
In 2016, Indonesian authorities intercepted an illegal shipment of 20 tonnes of shark fin bound for Hong Kong, in Tanjung Perak, Surabaya. The fins, some from the endangered hammerhead shark, were labelled as frozen fish.
Without enforcement and better surveillance, illegal shark finning and trading of endangered species will continue, says Ariyoga. "We need regulation and enforcement, but we also need to stop the demand and raise awareness about shark fins."
This article appeared in the South China Morning Post print edition as: The cruellest of cuts