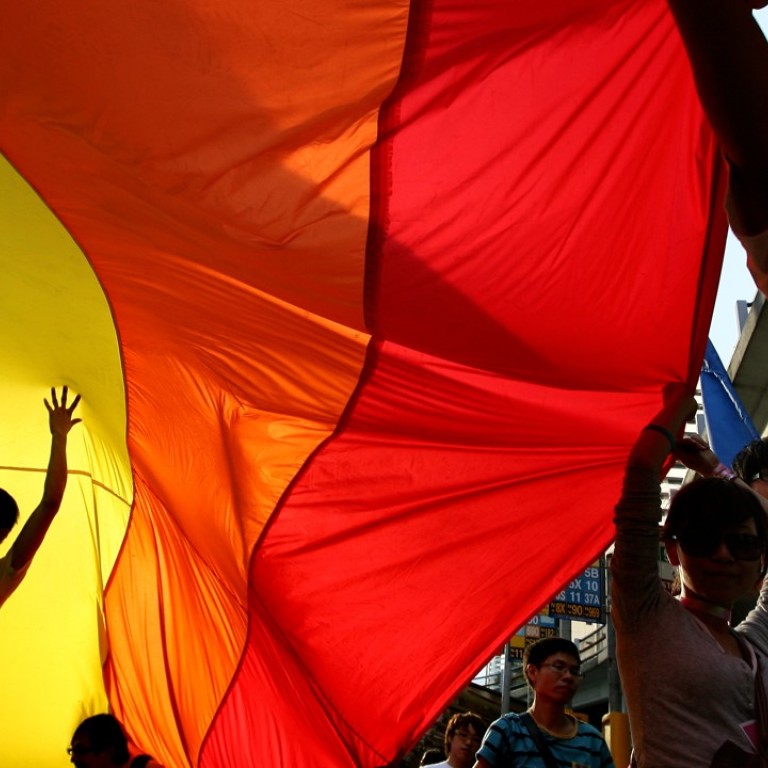 Gay Games is Hong Kong's chance to show the city's inclusivity – will it recognise same-sex unions and legislate to protect LGBT rights?
Hong Kong is set to be the first Gay Games host city without legal recognition for same-sex unions; lawyers fighting for LGBT rights believe hosting the games will spur change, if for no other reason than that money talks
When Hong Kong hosts the Gay Games in 2022, it will be the first time the Olympic-style sporting event has been held in Asia since the Games' 1982 inauguration in San Francisco. Same-sex unions are legally recognised in all the Games' previous host cities. In Hong Kong they are not.
Hong Kong beat the United States' capital city, Washington, and Guadalajara in Mexico to secure the Games – held every four years – even though those countries have far more comprehensive laws in place to protect LGBT rights. The choice has therefore drawn attention to the fight for gay rights and same-sex marriage in the Chinese special administrative region.
Legalising gay marriage confers upon same-sex partners a number of entitlements available to heterosexual couples. In Hong Kong, such entitlements are the subject of ongoing court cases.
"The current system in Hong Kong is structured around everything to do with being married, and it being a heterosexual marriage," says Peter Reading, legal counsel for the city's Equal Opportunities Commission (EOC). "There are certain rights that you only get if you are married."
Two cases in particular that challenge the status quo have garnered media attention.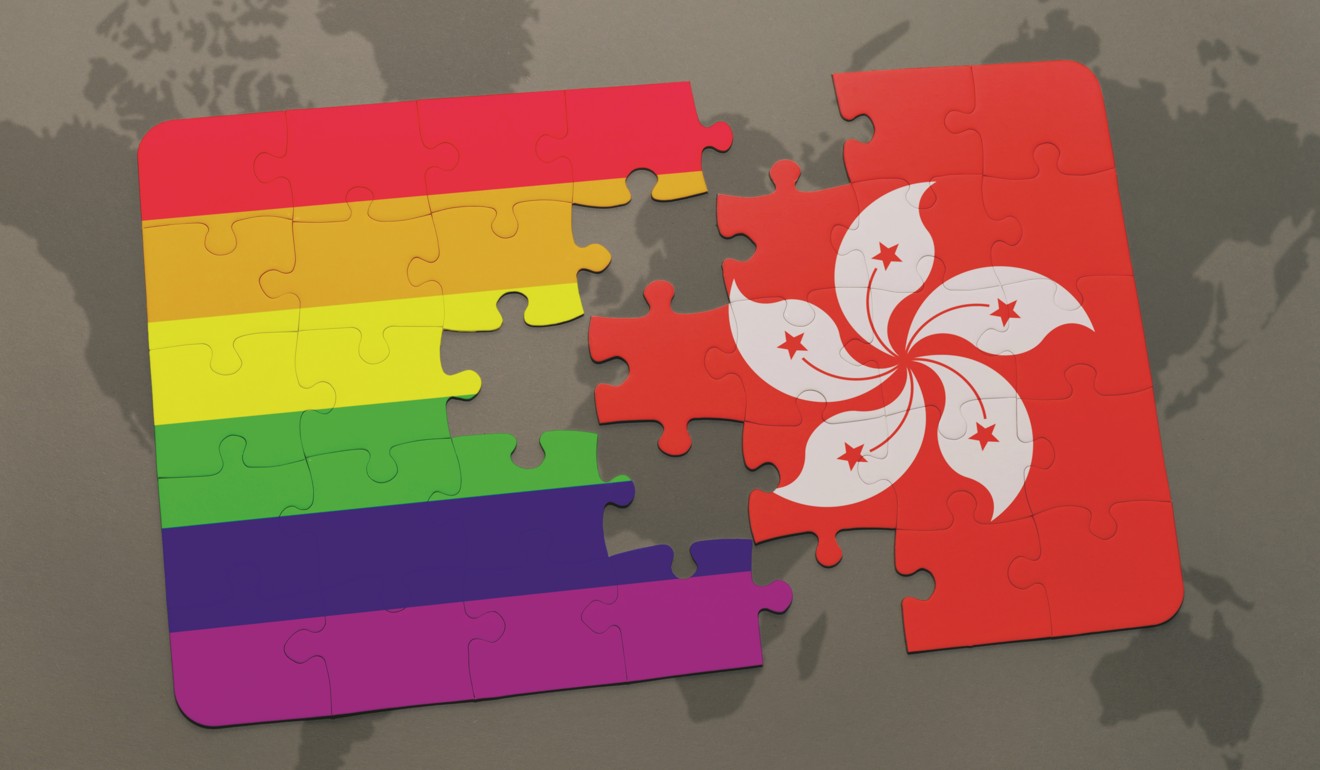 The case of a British lesbian referred to as QT was heard in the Court of First Instance four years ago after she was denied a dependent visa to stay in the city with her same-sex spouse. Their civil partnership had been declared invalid by the Immigration Department and QT lost the case.
"The immigration policy is to encourage people to come to Hong Kong to give their skills and add intellectual property and build their talent to the Hong Kong workforce," says Michael Vidler, QT's lawyer. That is why there is a policy to welcome dependents, he adds. That policy only applies to heterosexual couples.
Vidler says there have been cases where the heterosexuality clause for a dependency visa has been overlooked, however, such as for same-sex couples who work as foreign diplomats in the city.
"The policy is shot through with sexual orientation discrimination," he says. "They are already recognising same sex-marriages from abroad, but only from a small group."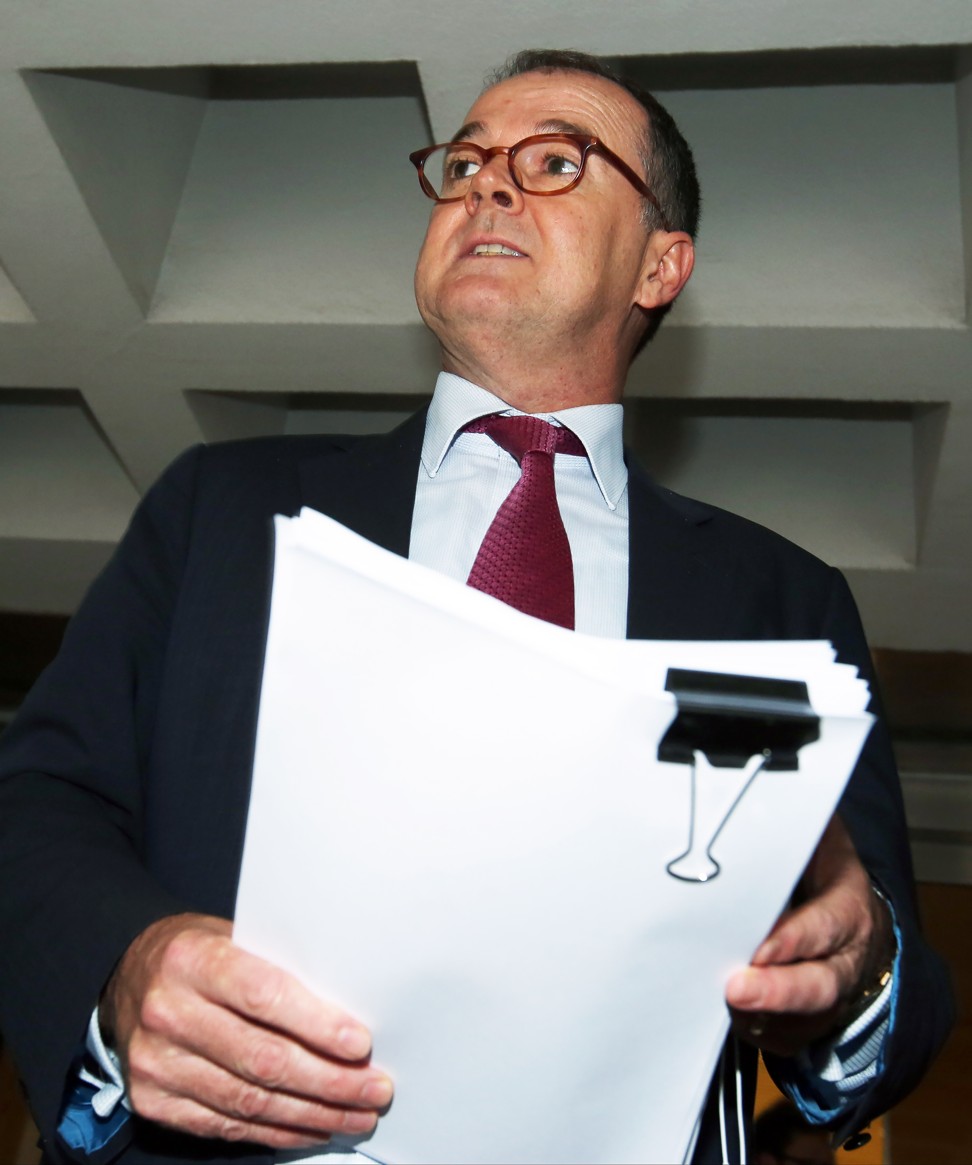 A dozen international banks with pro-LGBT policies filed submissions to the Court of Appeal in support of QT. In September 2017, QT won her appeal when the court ruled unanimously in her favour. Three months later, however, the government was granted leave to take the case to the Court of Final Appeal.
Vidler says he is confident the verdict will not be overturned when QT's case is heard on June 5. Earlier this month, 15 financial institutions, 16 law firms and human rights group Amnesty International applied to intervene in the case in support of QT.
Another case, from 2015, is that of immigration officer Angus Leung. The Civil Service Bureau and Inland Revenue Department refused to recognise Leung's marriage the previous year to New Zealander Scott Paul Adams.
Leung mounted his legal challenge after being denied spousal employment benefits for his partner, and being told they could not file joint tax returns as a married couple.
"The area of LGBT law is in its infancy," says Leung's lawyer, Mark Daly. "There exists a backward understanding of LGBT rights. There needs to be a lot of education done in the whole area, even the underpinnings to rights."
Leung won his case against the Civil Service Bureau but lost his battle with the Inland Revenue Department. Although the court ruling in Leung's favour was due to take effect on September 1, the government appealed against the ruling.
"[We are] waiting for judgment in the Angus Leung case from the Court of Appeal," Daly says, adding that the odds of winning are strong because of the significant win in the Court of First Instance.
In the past, legal cases have been won on the grounds that discrimination is prohibited under the Bill of Rights Ordinance. The landmark "Billy Leung" case of 2006 – which resulted in the age of consent for homosexuals being brought in line with that for heterosexuals – was filed through the process of a judicial review. After the case was settled, the government took eight years to amend the legislation.
"This is the tactic of the government – to stonewall, to delay, to do nothing," Vidler says.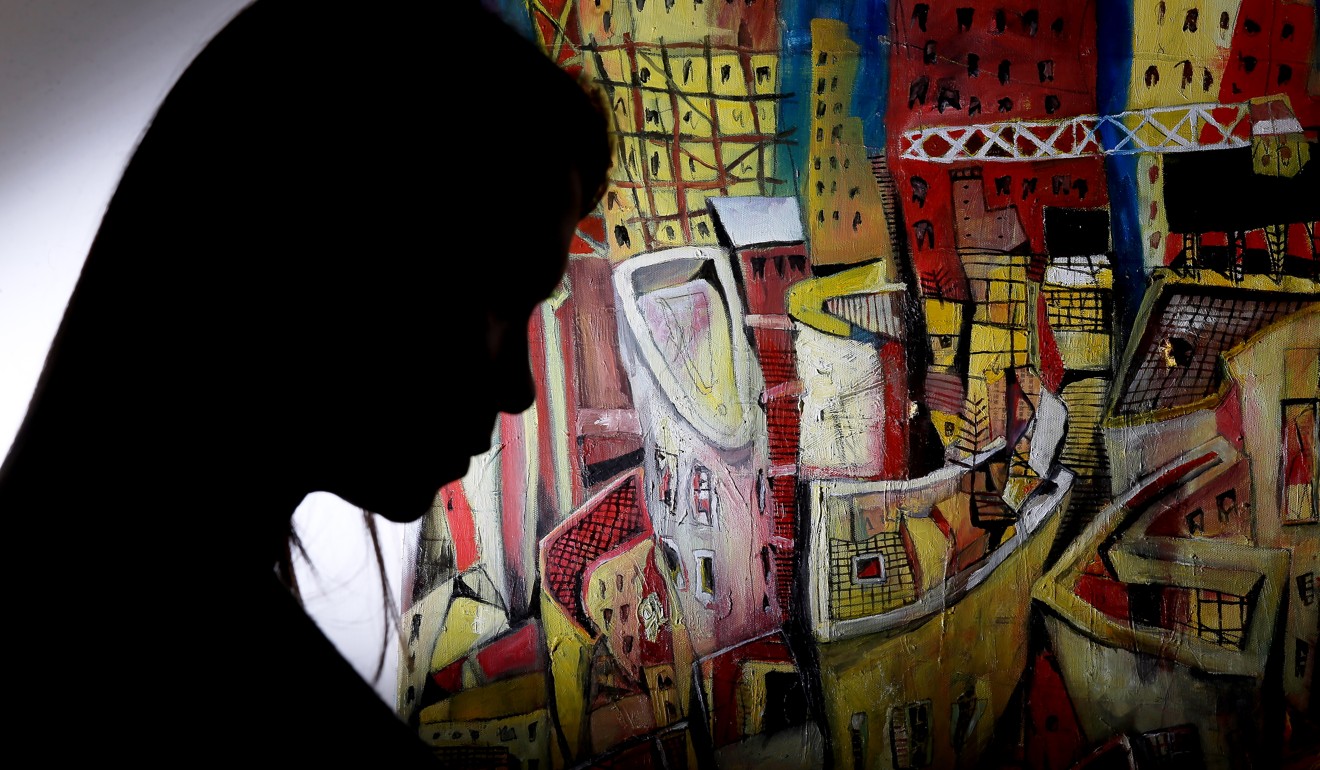 The EOC published a Discrimination Law Review in 2016, recommending that the government improve protections against discrimination based on marital status. But to date, the government has not followed up on the recommendation.
"They said they would do some other preliminary work, like further research and so on. But we think they should move straight to consulting or introducing legislation," Reading says.
The EOC reported that studies have found a significant proportion of people in Hong Kong interviewed to be supportive of legislation to outlaw discrimination against LGBTs. Vidler puts the lack of such legislation down to the advanced age and religious leanings of high-ranking civil servants.
"They don't use all their political will to make sure it takes place," he says. "And then you look at other decisions that they've taken, and they use all their political will to make sure the decision's voted in. It's all down to political will."
Ironically, there are instances in which the law does acknowledge same-sex couples. They are protected under the Domestic and Cohabitation Violence Ordinance, in which a cohabitation relationship is defined as a "relationship between two persons (whether of the same sex or of the opposite sex) who live together as a couple in an intimate relationship".
Same-sex cohabiting partners are also taken into consideration when it comes to medical decisions made on their partner's behalf – relatives are prioritised under the Electronic Health Record Sharing System Ordinance.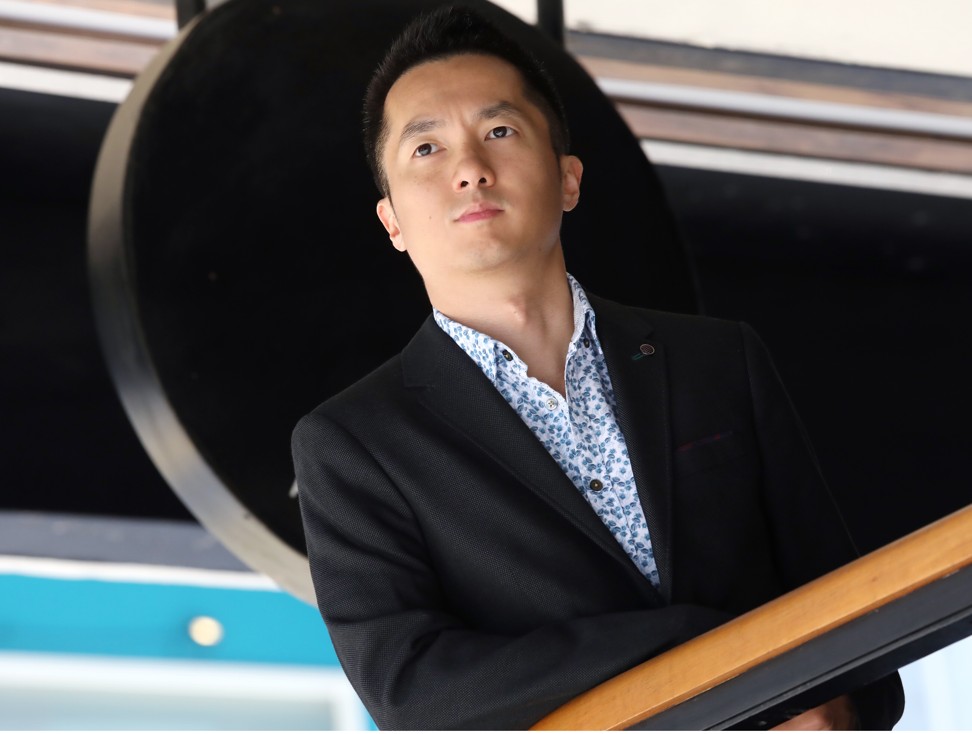 The Private Columbaria Bill, passed last year, also included a clause stating that cohabiting same-sex partners have priority over family members to claim their partner's ashes, although they must have lived together for at least two years.
For same-sex couples, this is not enough. As more countries introduce legislation to allow gay marriage, such couples gain rights that change their daily life for the better, such as eligibility for hospital visits, public housing, life insurance and compassionate leave.
"Hong Kong should be rationally discussing the issue, as it is recognised in a number of key common law jurisdictions," Daly says.
The lawyer also believes there needs to be more debate about LGBT rights within religious groups. "Some religious groups seem like they're anti-[same-sex marriage], whereas other religious groups are supportive," he says.
Some countries have placated religious groups by allowing "civil partnerships" and avoiding use of the term "marriage" to describe same-sex unions. However, Hong Kong recognises neither arrangement. With Hong Kong now set to host the Gay Games, Vidler is confident that Hong Kong will see the positive impact of being more accepting of the LGBT community.
"The very fact that the Gay Games has been awarded to Hong Kong is an indication of the fact that, worldwide, there's some focus on Hong Kong," Vidler says. "There is a need for Hong Kong to get in line with those other countries that we look to [for comparison] – the likes of the US, the UK, Canada and Australia."
In particular, he believes the government could be responsive to the financial benefit that comes with being more friendly and accommodating to the LGBT community.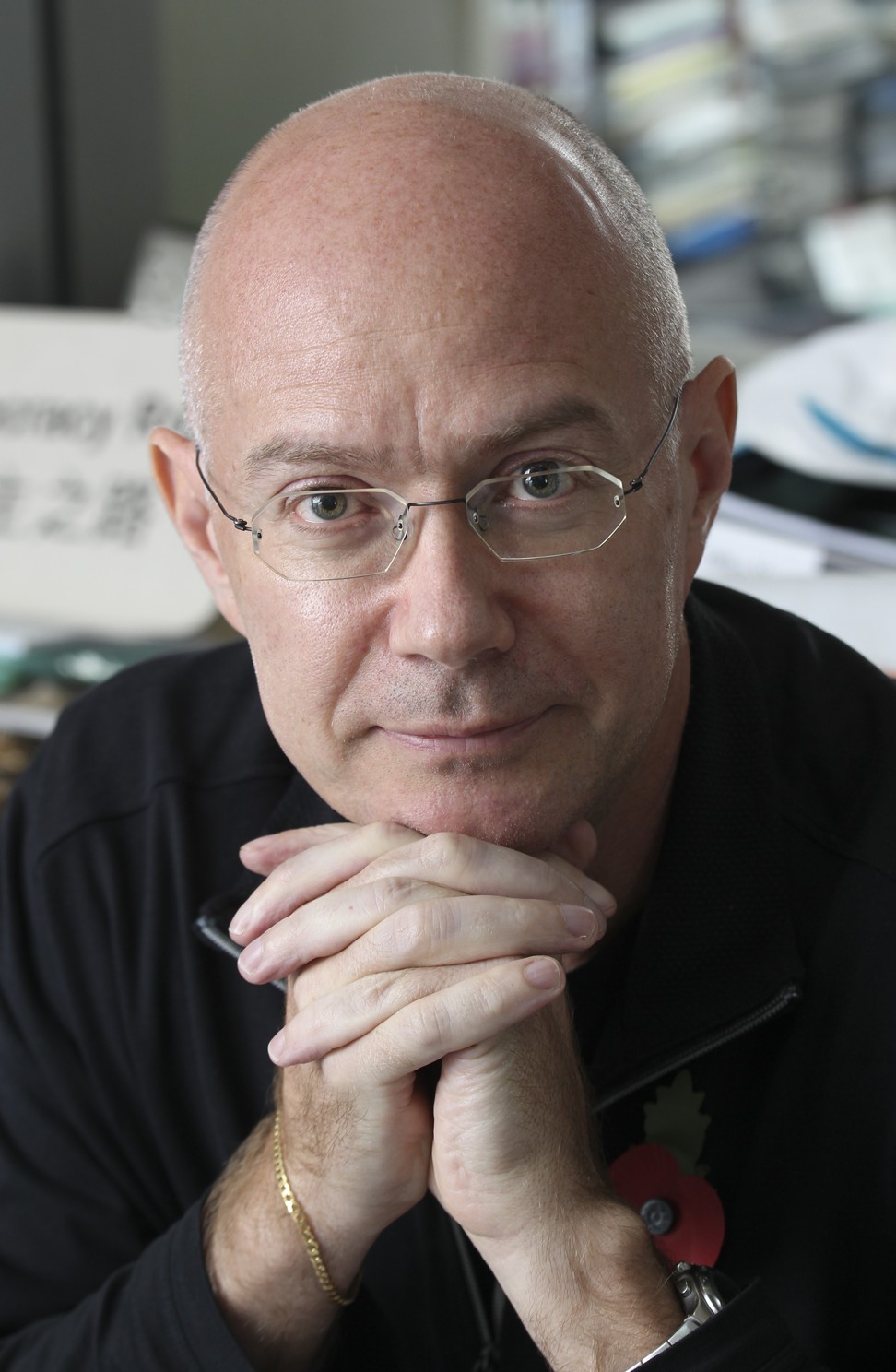 "This has happened before, with the introduction of the Race Discrimination Ordinance. Nothing moved for 10 years until the International Chambers of Commerce started saying, 'What's going on?'," he says. "The government quite happily ignores civil society and NGO perspectives, but it does take note of big business."
With the international spotlight on Hong Kong, added scrutiny could push the matter along. Daly says the government is aware of the situation and could be responsive to international pressure.
"The Gay Games will benefit tourism and show the value of being an LGBT-friendly city," he says. "Hopefully [it will] break some of the negative stereotyping in the city."
Vidler says it does not bode well for Hong Kong if the city cannot keep abreast of changes in international law.
The government can no longer fall back on the excuse that Hong Kong is a city with Chinese characteristics, he says. "We can't really rely on that any more in relation to LGBT rights because Taiwan's got them. China doesn't really care," he says. "Hong Kong is just going to fall down the rankings again."
This article appeared in the South China Morning Post print edition as: Parlous state of the union