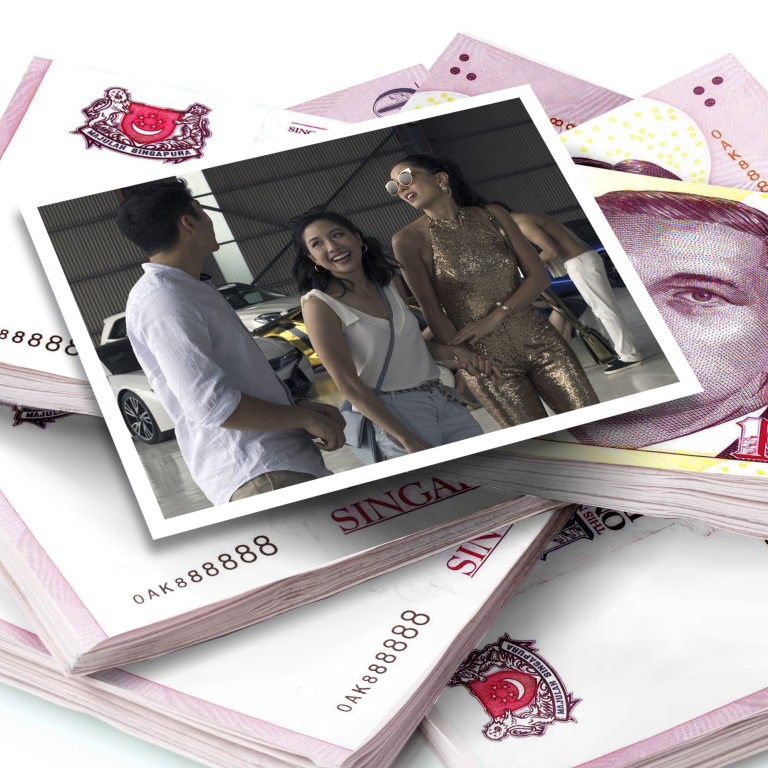 What Singapore's real crazy rich Asians spend their money on: the houses they buy, restaurants they eat at and holidays they take
This month sees the release of the much-anticipated Crazy Rich Asians film, but how close is it to real life? We talk to Singapore's high rollers and the people that deal with them to find out what really gets them going
As wacky as its title sounds, the big-screen adaptation of Kevin Kwan's 2013 novel Crazy Rich Asians could not have come at a more appropriate time. Figures from research firm Wealth-X found that Asia's billionaire population jumped by a third last year, showing that wealth is continuing to gravitate towards the region.
The story satirises a stereotype of indulgent, wealthy Asians with comic exaggeration, portraying Singapore's unfathomably rich in their elite social circles: from private couture fittings and ponds filled with pet sharks to extravagantly ornate mansions. Due to premiere in US cinemas on August 15, the film has been billed as "Dynasty on steroids".
Touted as the first Hollywood film with an (almost) all-Asian cast since The Joy Luck Club was released in 1993, Crazy Rich Asians tells the tale of a Chinese-American economics professor who falls for Singapore's most eligible bachelor, and of his disapproving mother, who suspects her of being a gold-digger.
Though tales of affluent people leading lavish lifestyles are common in Singapore, merely having money does not command a place among the city state's elite. Similar to "old money" social circles in cities such as New York, London and Hong Kong, it is status and prestige spanning generations that are the marks of "blue blood".
The Credit Suisse Global Wealth Report 2017 revealed that Singapore was home to 152,000 US-dollar millionaires, equivalent to about 2.7 per cent of the population of 5.6 million.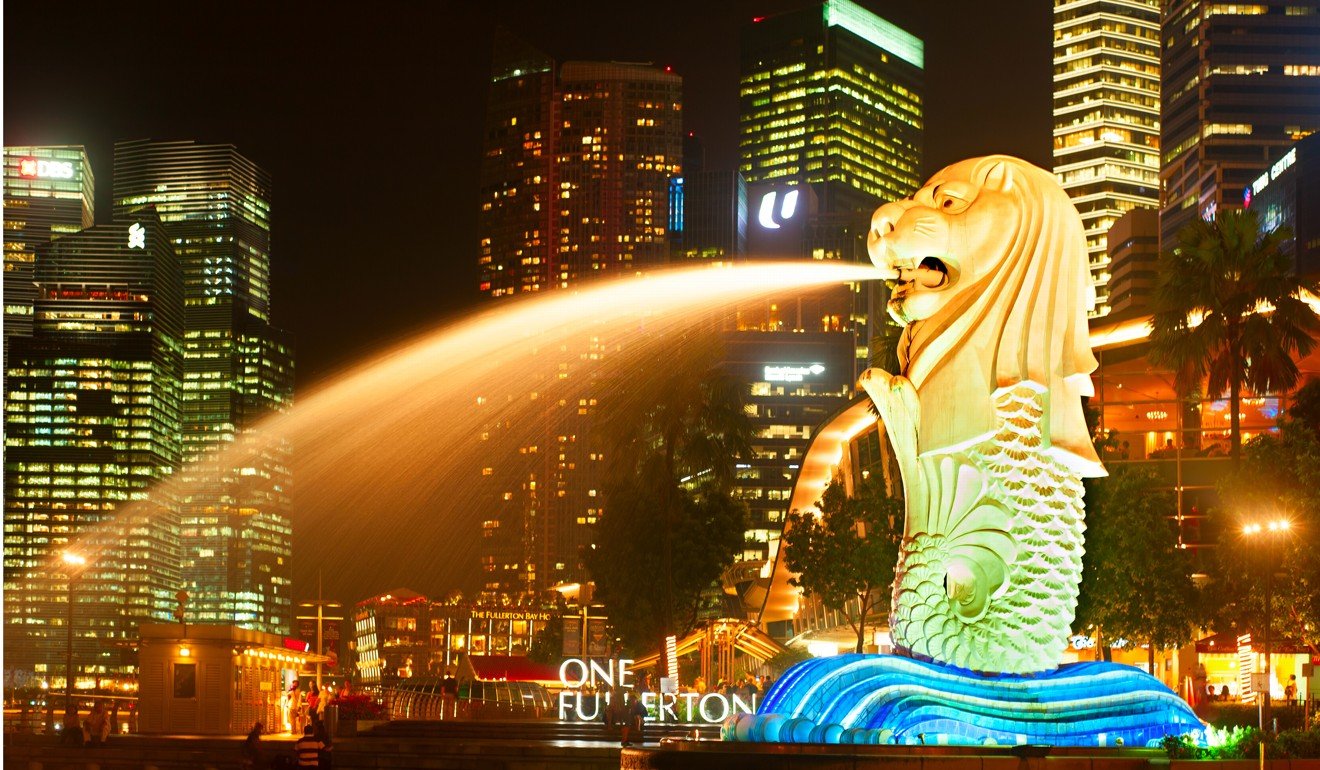 Topping the list of Singapore's real crazy rich Asians are brothers Robert and Philip Ng, according to this year's Forbes rich list, which estimates the property developers are worth a collective US$11.9 billion. Facebook co-founder and Singapore resident Eduardo Saverin ranks second with US$11.8 billion, followed by Nippon Paint Holdings' shareholder Goh Cheng Liang (US$8.5 billion) and conglomerate Hong Leong Group chairman Kwek Leng Beng and his family (US$7.6 billion).
Further down the list in seventh place are the four Kwee brothers (US$5.4 billion) of Pontiac Land, the group behind luxury hotels such as the Ritz-Carlton and Capella Singapore. The group's chairman, Kwee Liong Tek, is married to Donna (née Aratani), daughter of Kenwood Electronics founder George Aratani. Their only son, Evan Kwee, is married to Claudia Sondakh, who is from one of Indonesia's richest families.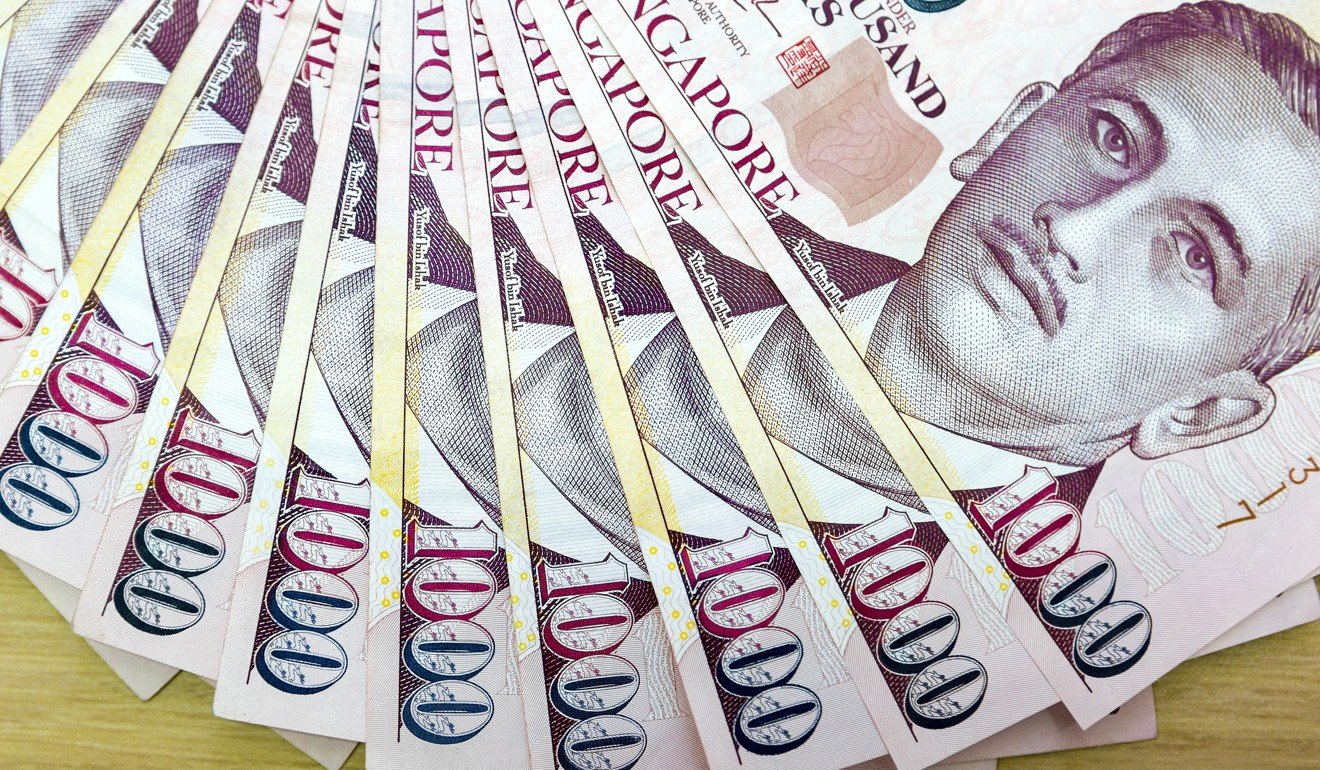 Such tight-knit connections and intermarrying among the extremely wealthy are commonplace because of the need for trust and the importance of guarding and managing the families' wealth, says a personal coach to high-net-worth individuals, who declines to be named.
Chinese American actress Constance Wu, who plays the female lead, Rachel Chu, in Crazy Rich Asians, told Time magazine it was the authenticity of the characters that drew her to the book. "[Kwan] focuses on making our stories whole. The bits we're proud of, the bits we try to hide, the tremendous heart that beats underneath it all," she said.
But does Wu really know what makes Singapore's crazy rich Asians tick?
"The high-net-worth community [in Singapore] can be split into three groups: the showy celebrity wannabes, the socialites, and the executives," says the anonymous personal coach.
"The first loves telling the world what they are doing and posting on social media about their activities. The second group is social, and its individuals enjoy attending high-profile events to be seen and heard. The third set attends networking functions for professional and business purposes."
Naturally, they all enjoy dining out. But exclusive restaurants are surprisingly few in the wealthy city (notably, no restaurants were awarded three stars in the latest Michelin guide). The personal coach says popular dining spots for the wealthy include Cut by Wolfgang Puck, Waku Ghin and Tong Le Private Dining.
"Many of them are collectors of rare art pieces, watches, cars, wine, jewellery and exclusive bags. Some may have their own private jets, and they like to invest in overseas property," she adds.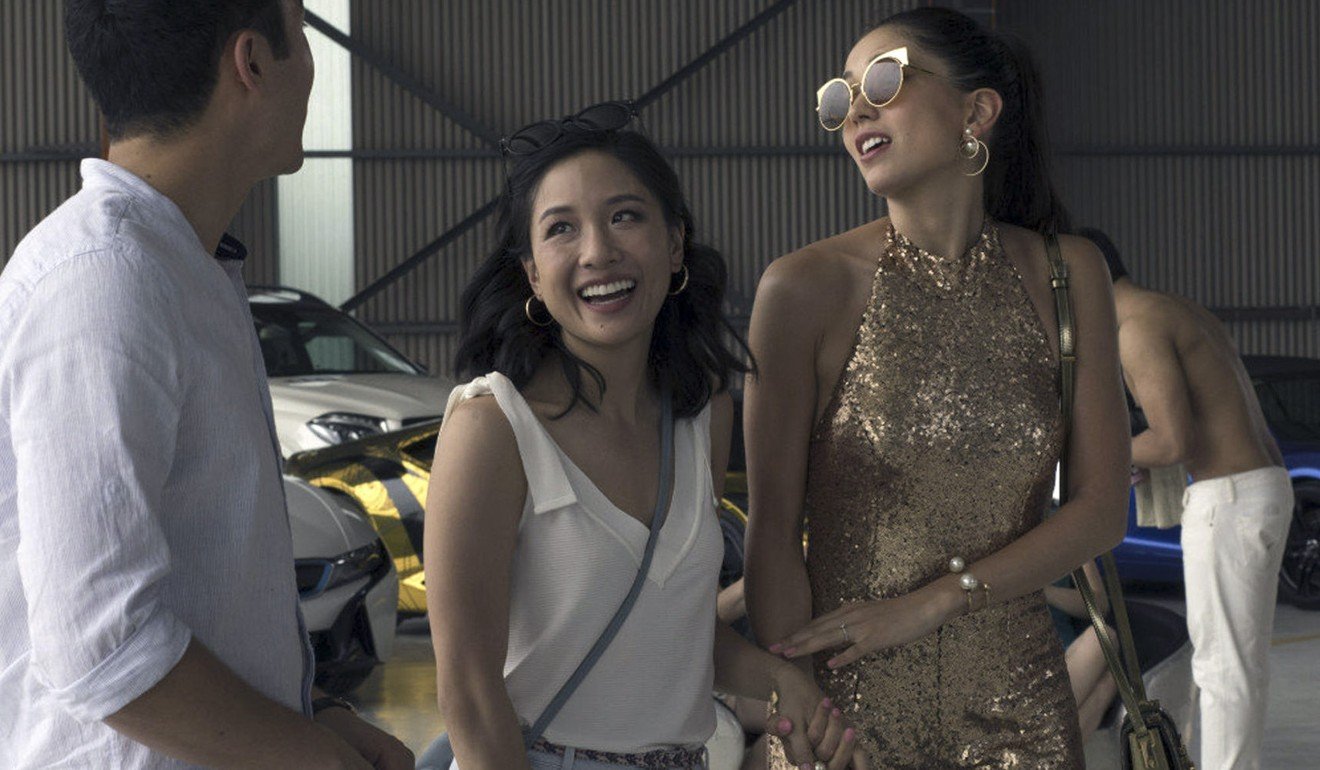 According to real estate consultancy Jones Lang LaSalle, wealthy Singaporeans put a premium on residential investment properties in Britain and Australia.
"We see a stronger preference for prime residential properties in these countries, particularly in London, Sydney and Melbourne," says Ong Teck Hui, head of research and consultancy at Jones Lang LaSalle. "The favourable fundamentals in these countries include transparency, an established legal framework and a track record of yielding good returns."
In Singapore, Ong says, wealthy Singaporeans have over the past year been drawn to luxury residential developments such as New Futura, Gramercy Park, Martin Modern and 120 Grange.
"Like all investors, [the wealthy] consider the market cycles of the different cities in their investment decision. Recently, the Singapore residential market has bottomed out after four years of softening and is in the early stages of recovery," Ong says.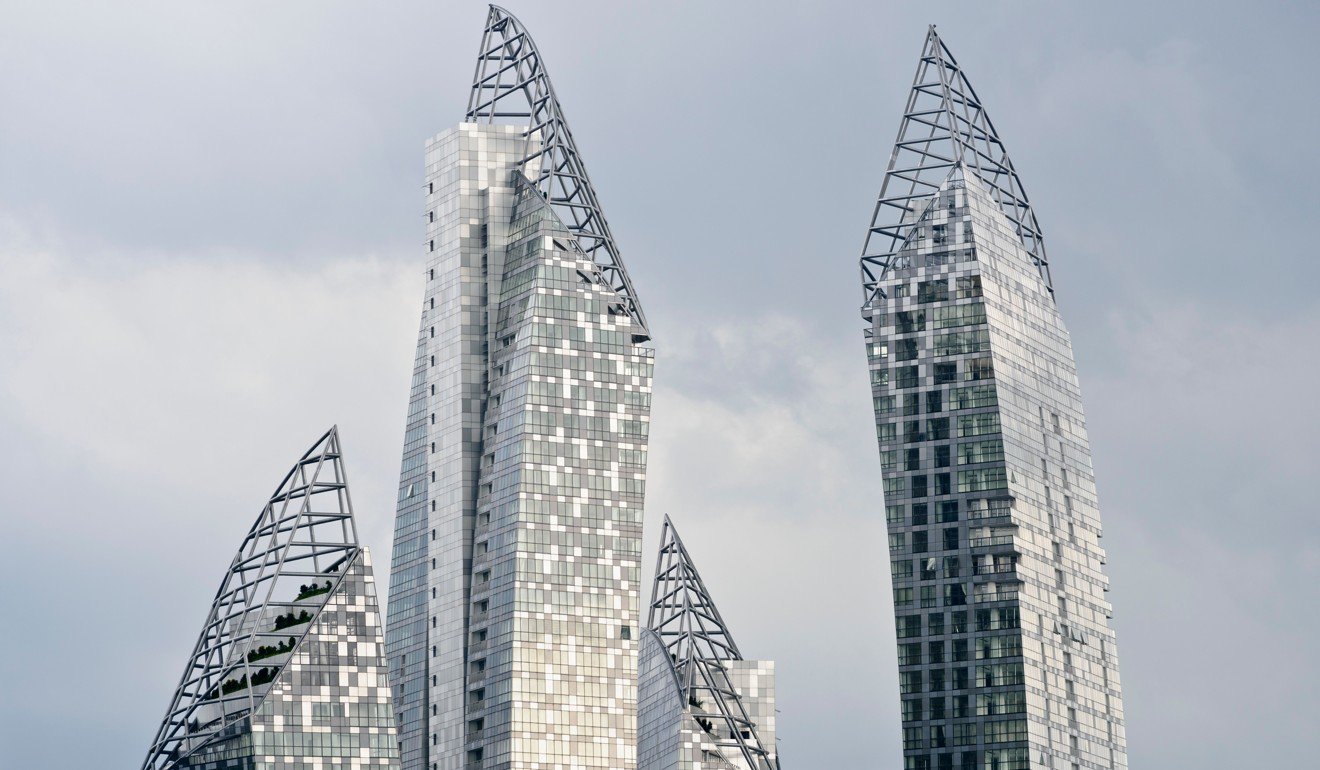 A growing number of affluent Singaporeans also like to invest in their personal aspirations, including philanthropy. Kenneth Kam, author, forex trader and a National Arts Council Distinguished Patron of the Arts, finds joy in his love of the arts and numbers.
"When I work, I dedicate myself completely and utterly to the trade at hand. I am immersed in numbers, formulas, charts. It's all about the maths and algorithms, and these are areas that guide my principles in wealth creation and plotting my business," Kam says.
"For play, my poison is the arts. I am converting parts of my Bangkok home into an art gallery for a collection of khon masks that I have commissioned. Khon is a form of traditional Thai performance by men in masks that, in the old days, was meant for royalty in the Thai court. I also have Marvel comic and Star Wars collectibles among my modern art collection."
Kam adds that he believes it is essential to find equilibrium between receiving and giving in life.
"My foundation, the Kenn Foundation, funds special-needs students in visual therapy programmes. Through this, arts can empower young people, and enrich and bring joy and hope to the lives of many," he says.
Laurence Lien, chairman of the charity Community Foundation of Singapore, says that there is a trend among the wealthy towards philanthropy, tied to a strong business sensibility.
"High-net-worth philanthropists today are increasingly sophisticated," he says. "They look for more involvement and greater accountability for their donations. They want to find out who they are truly helping and whether programmes can be sustained after funding ends."
Arguably, wealthy Singaporeans are not as "crazy" as Kwan's book depicts them. Apart from dedicating time and money to philanthropy, however, many also crave unique travel experiences. One business associate, in his late 20s, says: "Singaporean high-net-worth individual travellers are moving away from mass-manufactured experiences and desire something that is distinct and different from the everyday travel blog or mindless Instagram post."
Off-the-beaten-path travel experiences rank high on the wealthy community's radar, says Alex Malcolm, founder of Jacada Travel, a boutique travel operator targeting affluent Singaporeans.
"More people are looking for an experience that, while still having business-class flights and five-star hotels, takes them out of their comfort zone to experience something they never thought they would do," he says.
With a growing appetite for adventure, "destinations such as Ethiopia and Iran are becoming increasingly popular", says Nico Heath, co-founder and director of Lightfoot Travel, an independent luxury travel operator.
"It's also a well-known fact that Singaporeans are foodies, and this doesn't stop when they travel," Heath says. "Many guests choose a destination for its culinary experiences, such as cooking classes in Sri Lanka or the famous sushi of Tokyo. We also find that Singaporeans prioritise privacy and exclusivity, with private villas and yachts becoming increasingly popular, especially for multi-generational family holidays."