Malaysia
Get more with myNEWS
A personalised news feed of stories that matter to you
Learn more
LGBT rights in 'new' Malaysia still have a long way to go after activists' portraits are removed from photo exhibition
A government minister's order to remove the portraits of LGBT activists from show during Penang's George Town Festival indicates ingrained conservative views will not change overnight
At Penang's George Town Festival, one of Malaysia's largest annual cultural events, the "Stripes and Strokes" photography exhibition was supposed to portray a mature Malaysia.
But a government minister ordered the portraits of two prominent local LGBT activists removed from display. The minister's intervention in the event last month triggered a bout of soul searching about the state of human rights and personal freedoms in the country, one that reached the top echelons of power.
Homosexual acts are illegal in Malaysia and there are no laws to protect individuals from being discriminated against on grounds of their sexual orientation and gender identity.
Like many former British colonies, Malaysia inherited a section of the penal code that criminalised homosexual activities. Unlike many other Commonwealth nations, however, Malaysia retains and enforces Section 377. Under the law, sodomy is punishable with a jail term of up to 20 years and whipping. However, the law has been unevenly enforced.
Popular politician Anwar Ibrahim was convicted and imprisoned for sodomy twice, in what were widely regarded as politically motivated trials. He was pardoned after the Pakatan Harapan, or Alliance of Hope, coalition he leads gained power in the May general election.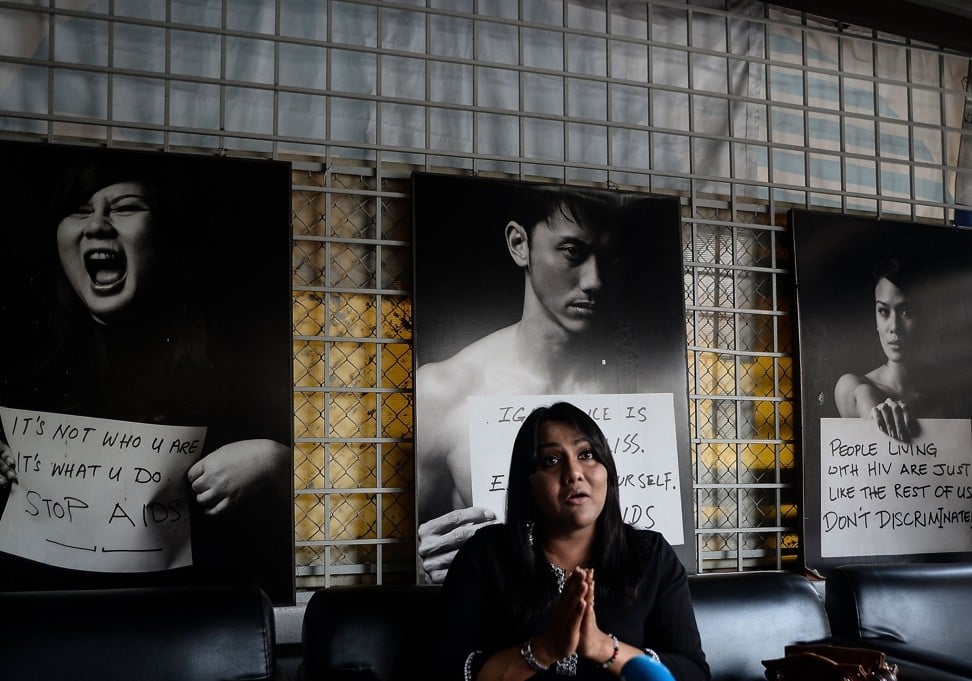 Under the previous Barisan Nasional government, the federal Department of Islamic Development Malaysia and state Islamic institutions organised conversion therapy camps to "change" LGBT people's sexual orientation and gender identity. The transgender community – more visible – bore the brunt of such policies.
So when Harapan came to power under the banner of change, hopes may have been raised. However, it is still supported by a bloc of largely rural Muslim Malays, who account for more than 60 per cent of Malaysia's population of 31 million.
The removal of the portraits – of activists Nisha Ayub and Pang Khee Teik – came on the orders of Minister in the Prime Minister's Department Mujahid Yusof Rawa. It was one in a series of events that have stoked a climate of anti-LGBT discrimination and violence in Harapan's first 100 days in power.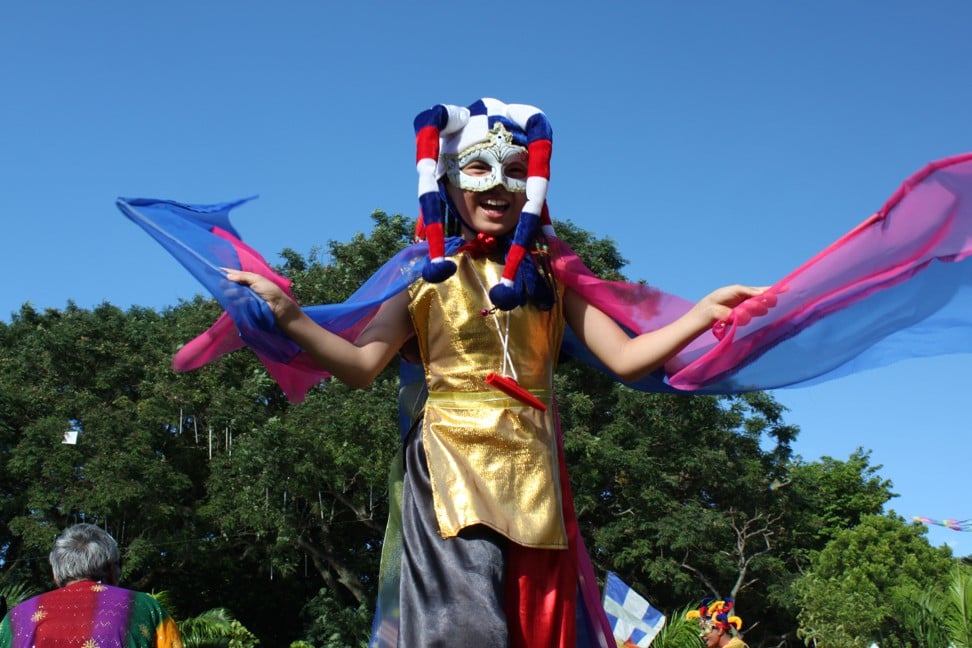 Their photos were among a set of portraits of Malaysian citizens posing with a national flag shot by photographer Mooreyameen Mohamad.
Outraged by the order to remove them, social activist Marina Mahathir, daughter of Prime Minister Mahathir Mohamad, demanded that her own portrait in the exhibition also be taken down in an act of solidarity.
Three weeks earlier, the openly gay press officer of Malaysian Youth and Sports Minister Syed Saddiq Abdul Rahman resigned, saying harassment made it impossible for him to continue.
On August 12, four days after the portraits were removed, two women were convicted by a sharia court in Terengganu state of attempting to have lesbian sex in a car, and sentenced to six strokes of the cane. In the same week, in the more urban state of Negeri Sembilan, a trans woman was brutally assaulted, leaving her in hospital with a ruptured spleen and fractures of the spine and ribs.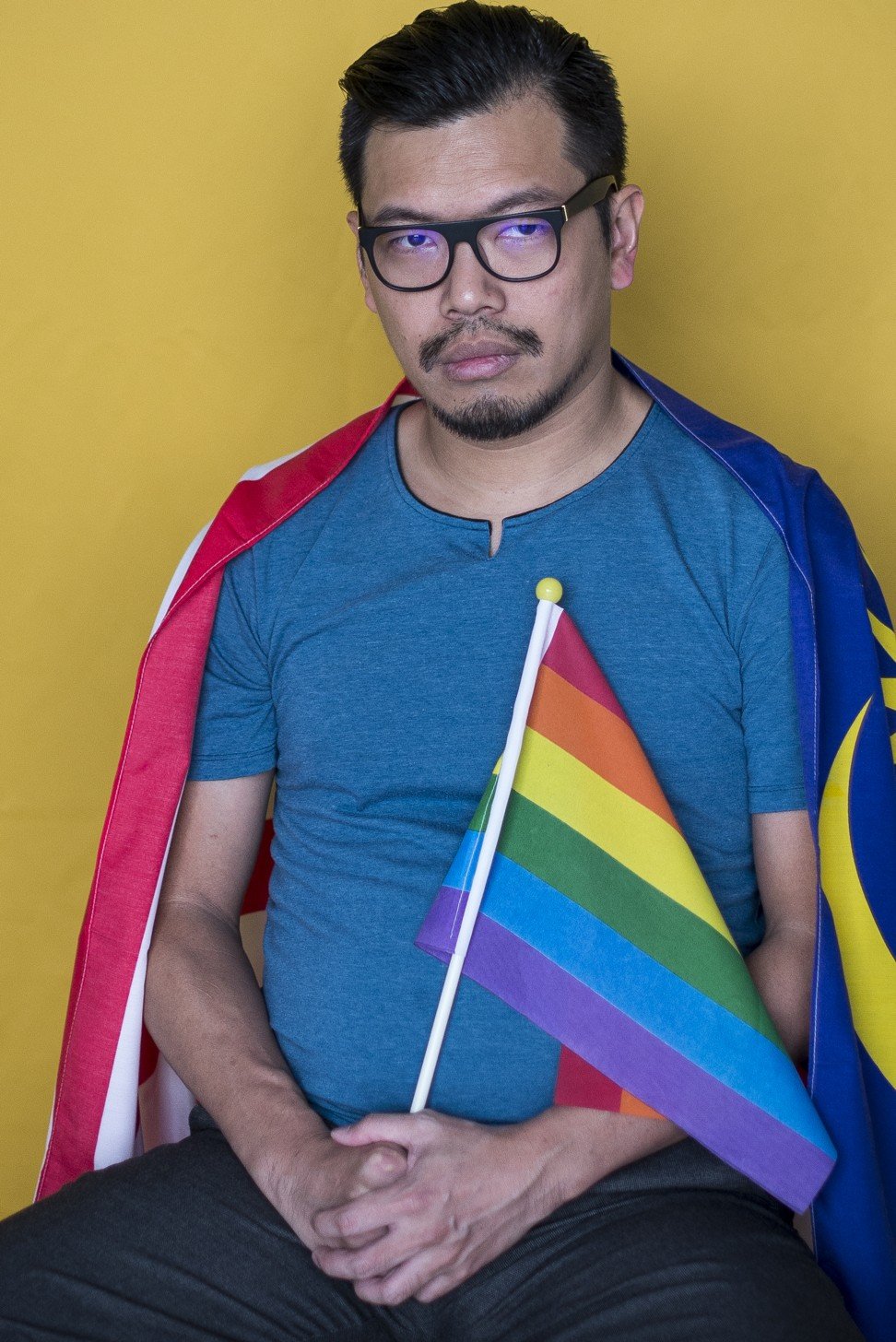 In the capital, Kuala Lumpur, it seemed to patrons of the city's oldest gay club that the "New Malaysia" was no different to old one. The club was raided by religious authorities who ordered 20 Muslim Malay men to undergo counselling or face legal recriminations.
"Society cannot accept LGBT being promoted because that is against societal norms, culture and religion," Mujahid – who ordered the George Town Festival portraits taken down – said.
The hotchpotch alliance of parties with ideologies as varied as Mujahid's Islamist National Trust Party (Amanah), the reformist centrist People's Justice Party (PKR), and the socialist Democratic Action Party (DAP) means MPs in the new government hold a range of views on the matter – in contrast to the previous government which expressed uniformly and openly homophobic views.
Mujahid, in particular, is likely to face pressure from his religious voter base.
A fellow minister from the Islamist party, Khalid Samad, defended the raid on the gay club and expressed hope that it would "mitigate the LGBT culture from spreading into our society".
Wan Azizah Wan Ismail, deputy prime minister and member of PKR, adopted a more conciliatory tone, urging LGBT Muslims to keep their lives private. She is also the minister for women, family and community development.
Politicians from the more liberal, urban DAP have called for an end to discrimination against the LGBT community.
Three DAP MPs, including Deputy Minister for Women, Family and Community Development Hannah Yeoh, have said physical and verbal attacks on members of the transgender community were violations of their human rights.
DAP MP Charles Santiago, who has no role in government, went a step further. "We all believe that we are now citizens of a 'new Malaysia' … Malaysians, including Pang and Nisha [the activists whose portraits were removed], voted in the [Pakatan Harapan] government believing it would uphold the rights of all its citizens as enshrined in the federal constitution. But we have failed them, yet again," he said.
Mujahid seemed to have changed his tone when he spoke out to oppose discrimination against LGBT individuals in the workplace and affirmed the trans community's right to work.
"The transgender [community] cannot be discriminated [against] in the workplace … that discrimination does not help them to come back to society, integrate into the society, [and] to be independent in their livelihood," he said after meeting Ayub – the trans woman whose portrait he ordered removed.
Perhaps in the "old Malaysia", statements like these would have been seen as silver lining. But in the "new Malaysia", it may not be not enough to simply pay lip service.
LGBTQ activist group Pelangi Campaign stated on its Facebook page that Mujahid's pronouncement on non-discrimination and non-violence seemed delusional given that the state continues its efforts to limit the rights of LGBTQ people.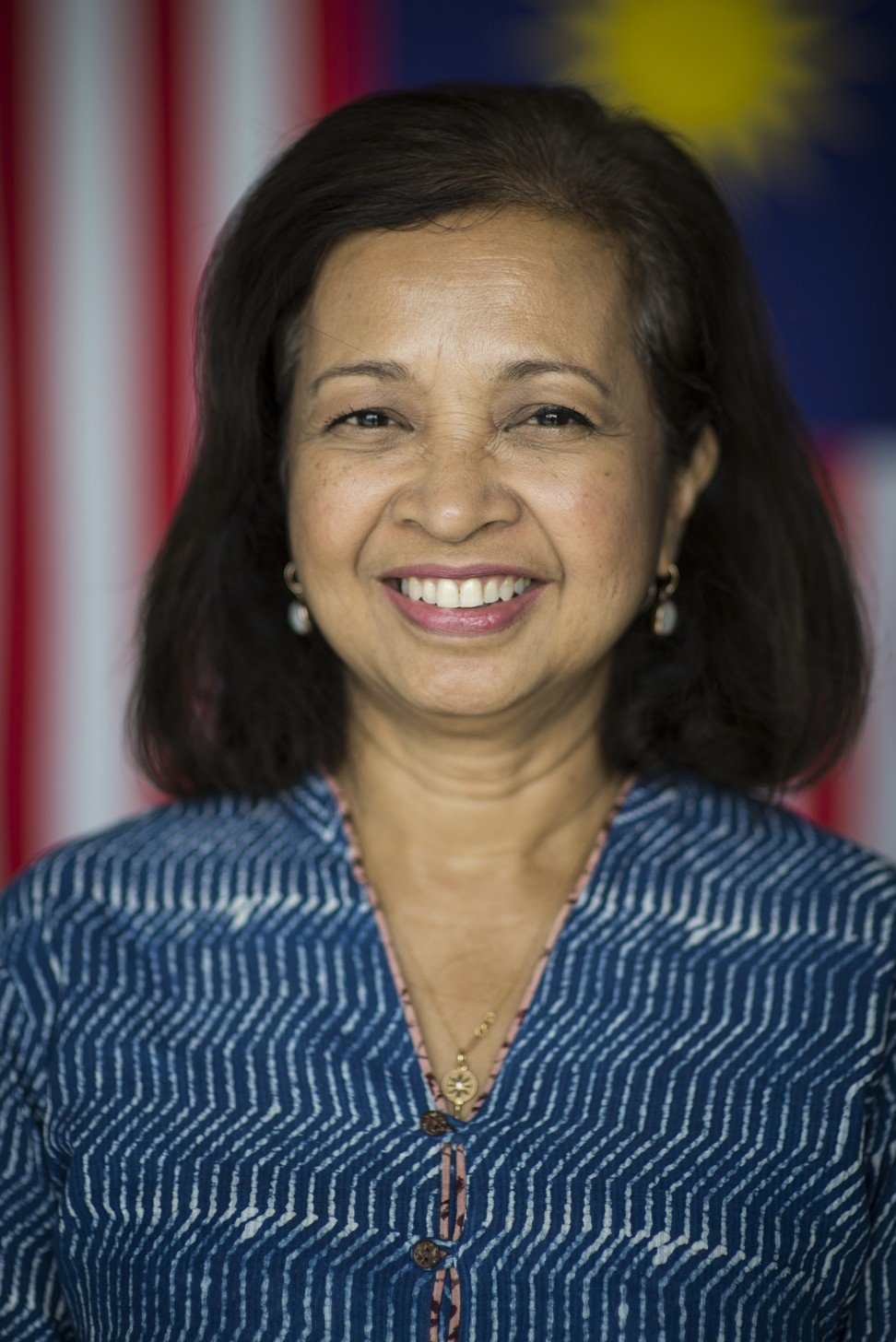 Pang, the other activist whose portrait was taken down, has long been an unofficial spokesman for the Malaysian LGBTQ community, having co-founded the country's first Pride event in 2008, with as its theme "Seksualiti Merdeka" (which loosely translates as "Sexuality Independence").
The Pride event was banned by Malaysian police in 2011 on the grounds it was "causing public disorder", a ruling upheld by the country's High Court a year later.
Pang told the Post: "What is still inadequate is that they are asking LGBTQ people to not 'promote our lifestyle'. So that in itself suggests to me that they don't quite understand what they are promoting.
"We are promoting human rights for all, regardless of sexual orientation and gender identity. They are making false presumptions and reinforcing unhealthy stereotypes about us."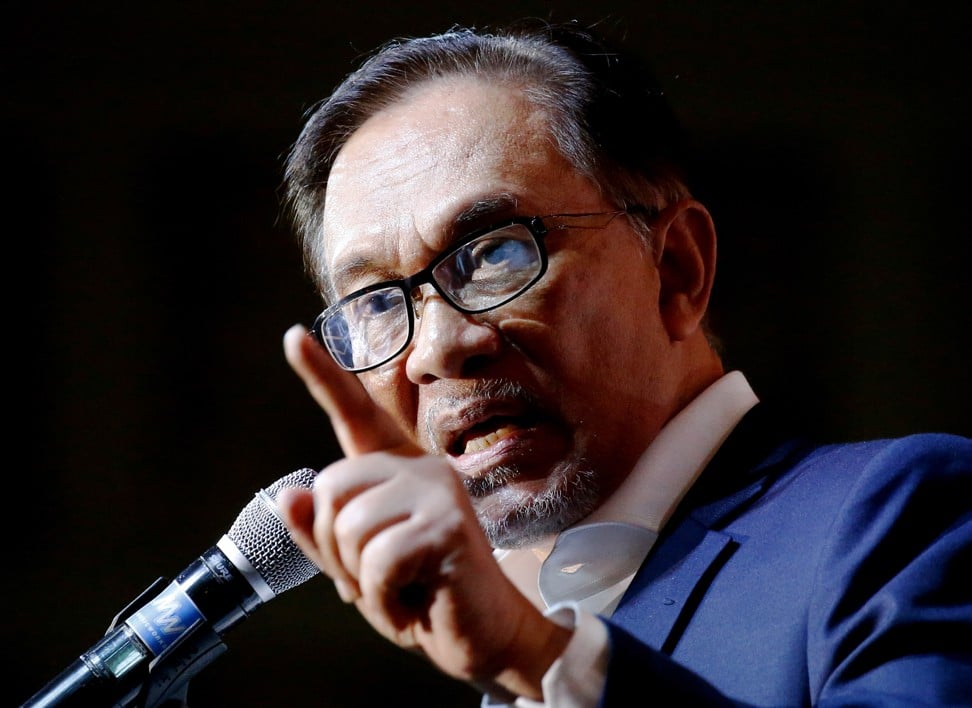 Pang added: "When they say we shouldn't be discriminated against, but we should seek help and should not be public – then I think the government itself does not understand what discrimination is. Even preventing us from being heard and seen is discriminatory, precisely because it also prevents us from telling you when we are being discriminated against. It is a clear attempt to limit our citizenship."
George Town Festival director Joe Sidek, who was asked to remove the portraits, says that trying to keep them on display would have been too risky for the festival.
"I want to win a war, not this battle. The subject of Islam and homophobia, it's not about two portraits," Sidek told the Post. "It is a long, long issue, and it's not going to change in a hundred days.
"The country's been brainwashed for 30 years; religion's been politicised for 30 years. You can't change it overnight. We have to win this battle slowly."
To the exhibition's photographer, Mooreyameen, the controversy is a defining moment for arts and civil society to respond to government censure.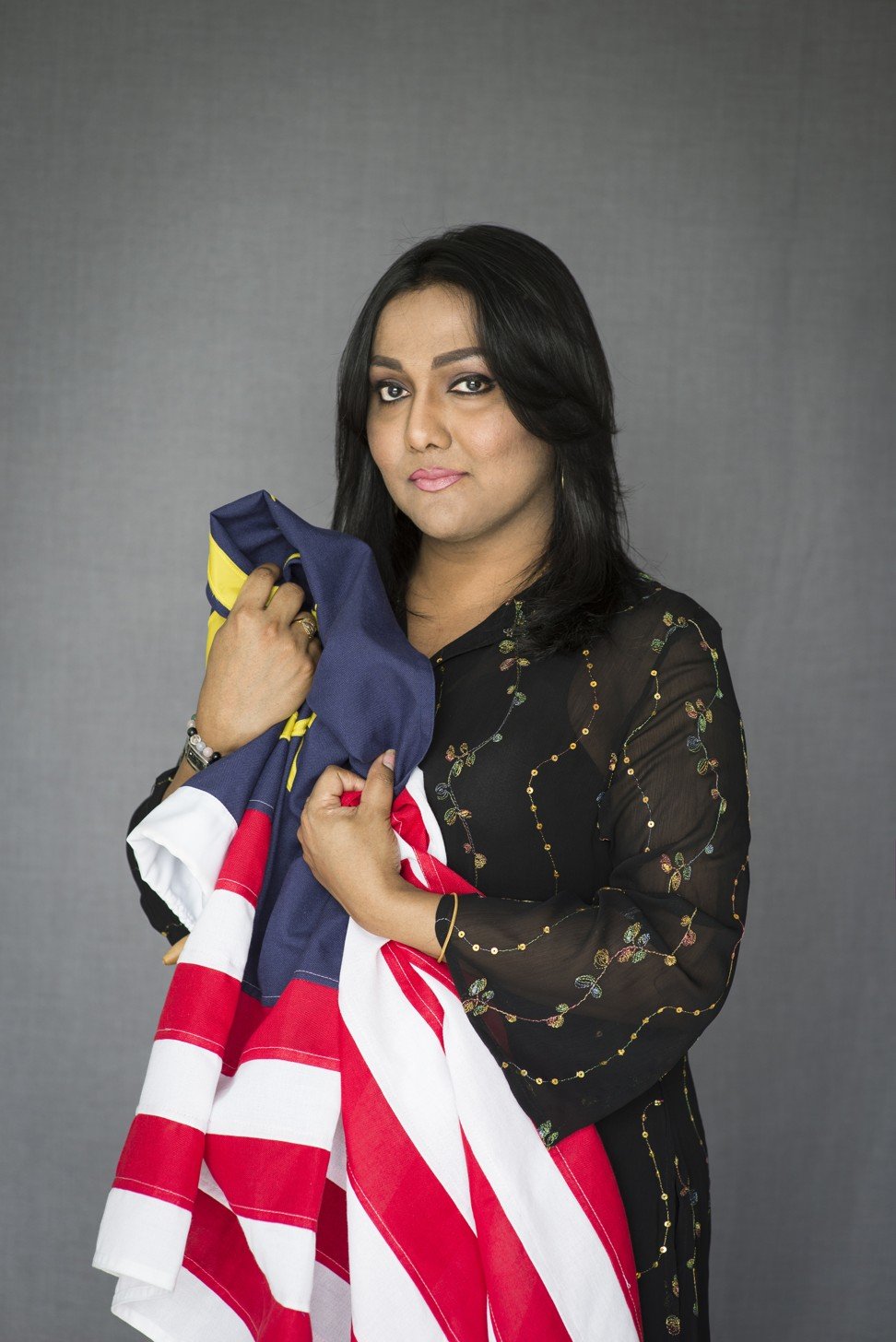 "The reaction to the controversy shows that we have independence, that we're not complying just [with] whatever the authorities tell us. It's worth talking about why there's so much hatred. It's worth talking about what censorship means," he says.
Of Mujahid's decision to meet Ayub, he says: "The minister is recognising that transgenders are seriously discriminated [against], bullied and forced into sex work. If I have to sacrifice more of my photos for that kind of progress, it's worth it."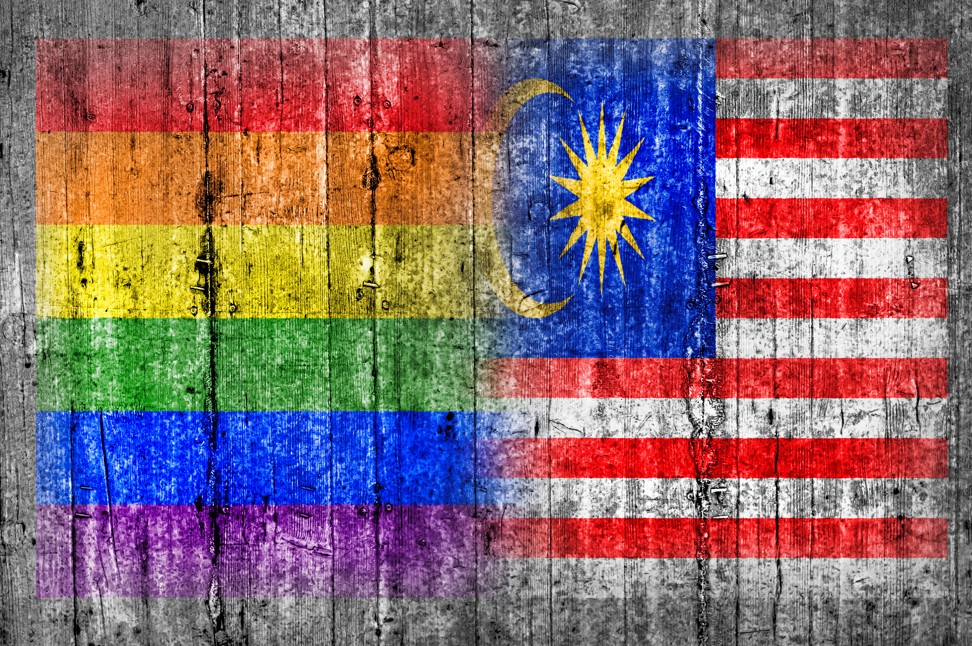 For Pang, this defining moment is not a time for politicians to stay silent.
"Your political career is not more important than people whose lives are now on the brink. Politicians don't understand what being harassed and living in fear daily is like. What being subjected to so much hate that you feel suicidal is like," he says.
"Politicians should stop using the excuse of fearing political suicide when engaging with communities that are already suicidal themselves."