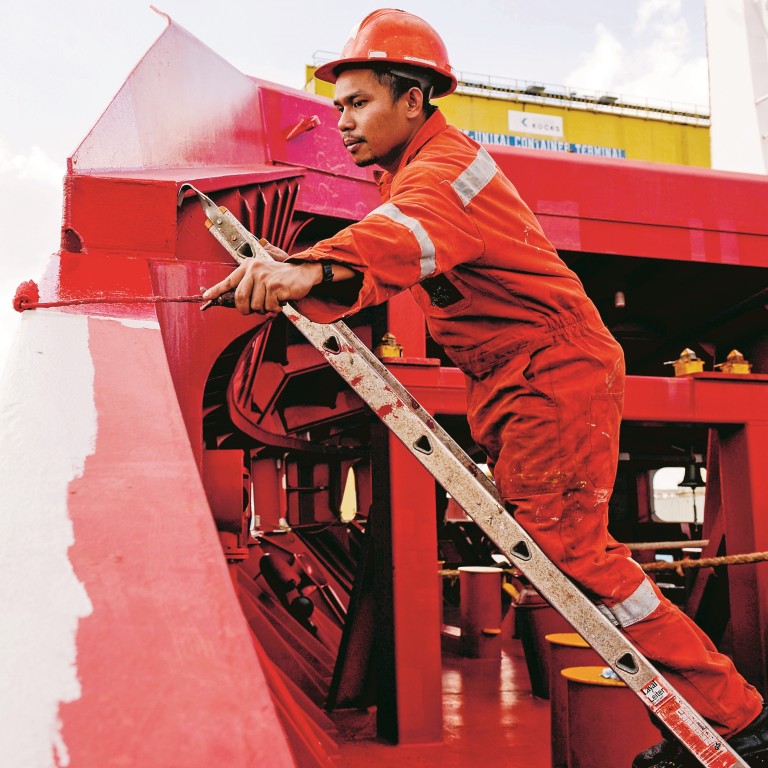 Filipino seamen, despite powering global trade, face growing threats to their livelihoods
Smaller crews and competition from nations such as Vietnam and China are among pressures driving a sharp decline in the number of Filipinos working at sea
The Philippine maritime sector is in "chaos and confusion", dogged by "bureaucracy and incompetence", according to industry lobby group
They come for the companionship, the joshing and joking. Then there's the kerbside games of chance and anticipation of winning big. They also come for the cheap food and the trinkets on sale, but most of all they are here seeking work.
It's not obvious at first glance that this festive kerbside meeting place is at the heart of global trade and the international maritime industry so crucial to the Philippine economy. Yet the sailors who gather at the "seafarer's market" on a fringe of Manila's Rizal Park are among some 380,000 Filipino mariners who make up a quarter of global merchant shipping crews.
It's well known that remittances by Filipino domestic workers contribute considerably to the Philippine economy, but the contribution made by the nation's seafarers may be less well known. Last year they remitted more than US$6 billion – about 20 per cent of the money sent home through official channels by an estimated 10 million Filipinos working overseas.
But the outsize contribution that Filipino seafarers make to both global trade and the Philippine economy is shrinking fast, with smaller crews and cutthroat competition from other maritime nations among a host of pressures driving a sharp decline in the number of Filipinos working at sea.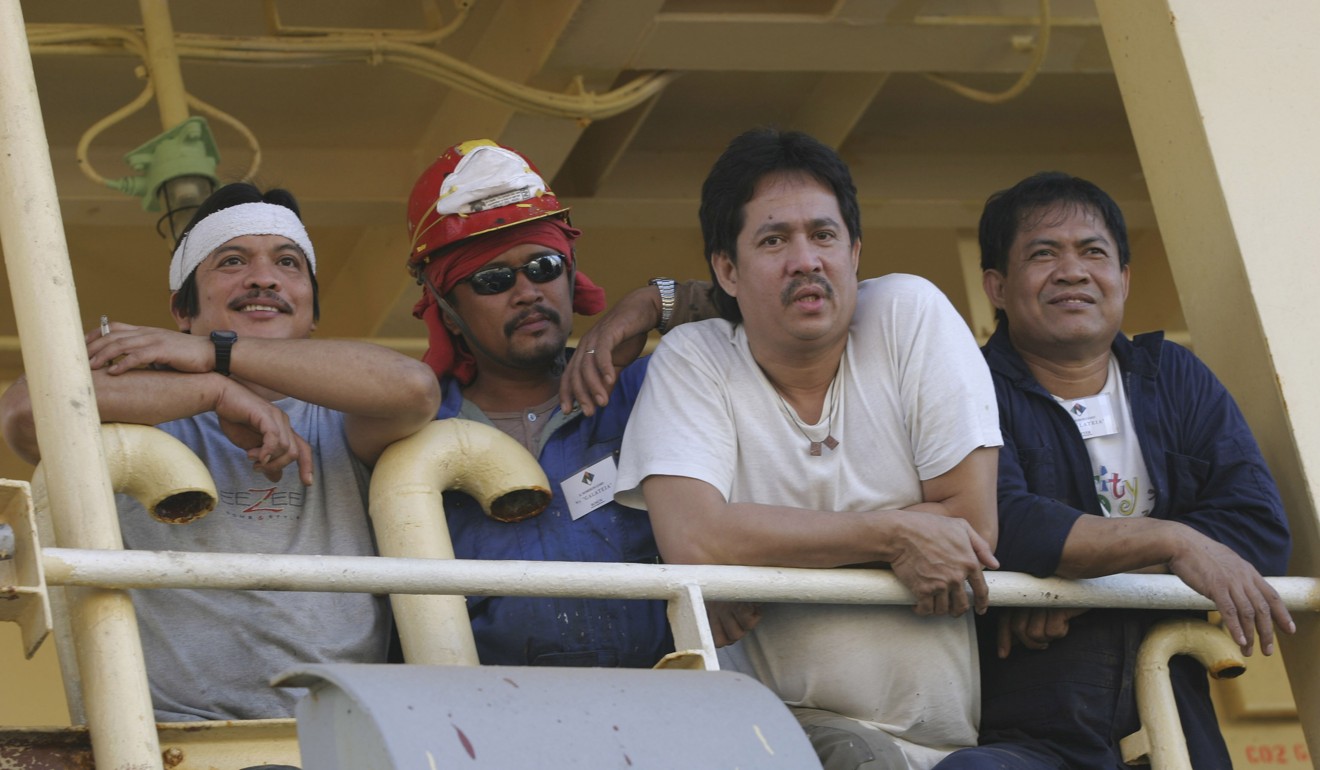 Government figures indicate deployments fell from around 440,000 in 2016 to less than 340,000 last year, and the downward trend in jobs afloat shows no sign of slowing.
Despite the merciful shade of leafy trees, it's hot on the broken pavements of the seafarers market. Known simply as Luneta to those who come here seeking work, it is part flea market peddling anything from badges of rank to knock-off watches, second-hand phones and rejuvenating tonics, and part food market selling fruit and cold drinks and deep-fried everything. And despite the doldrums in which the Philippine maritime sector now finds itself, Luneta remains a mecca for Filipino merchant mariners.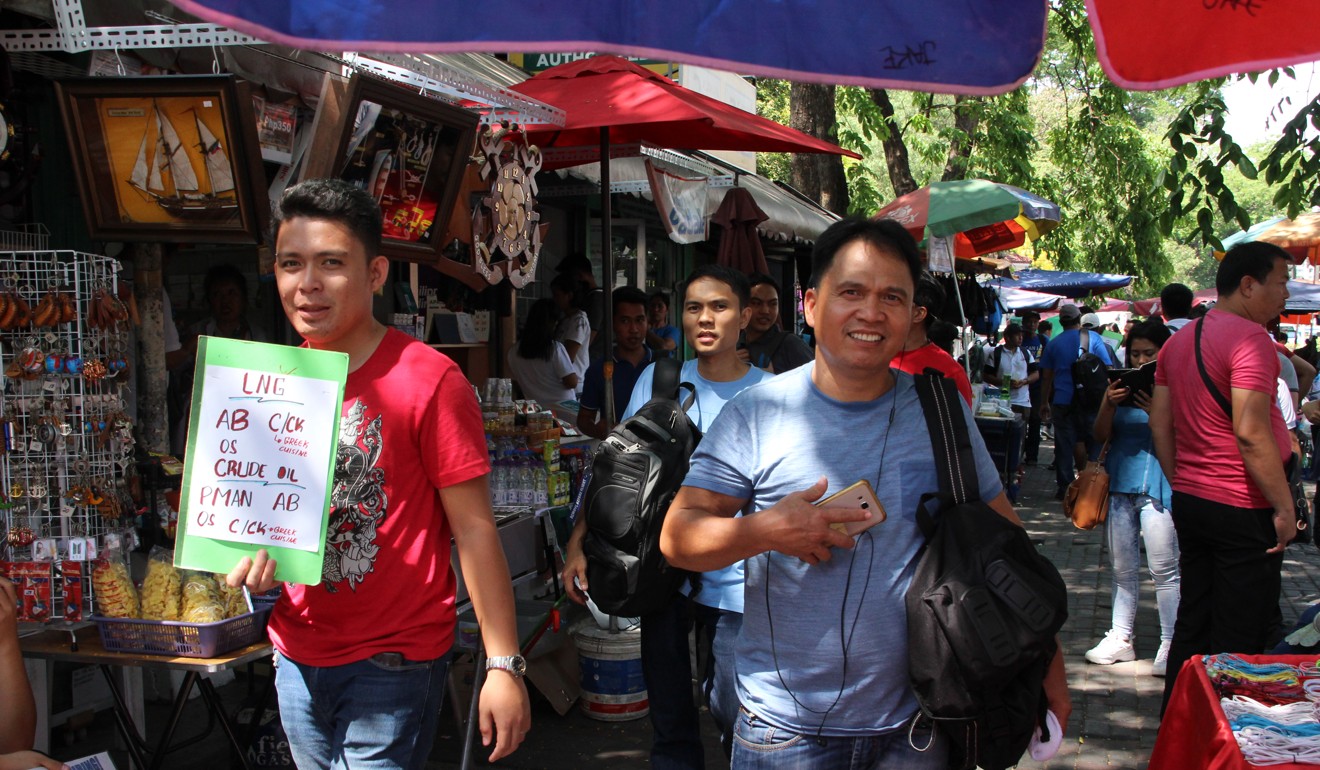 Despite a relentless late-morning sun and a windless, sticky, 38 degrees Celsius (100 degrees Fahrenheit), Luneta is abuzz. Amid shouts and banter and bursts of raucous laughter, street urchins beg with shaming persistence while shipping agents pace, their placards announcing vacant billets on ships as far away as the Americas, Europe and the Middle East.
Among the seafarers looking for a berth is Joe Harv, a friendly, open young man from Bacalod in the Visayas region of the Philippines. A 20-something husband and father of a two-year-old boy, Harv lists the voyages and the places he has seen during three years as a ship's cook: Australia on a bulk carrier shipping coal to China, Brazil on another shifting iron ore to Japan, South Korea on a car carrier hauling vehicles to Rotterdam.
Harv says he sends home US$750 a month while at sea, twice as much as he can earn at home. "I will not see my son grow up," he says. "But I really don't have a choice. I have to provide for my family as best I can."
The waters that connect the around 7,100 islands of the Philippine archipelago have shaped life in the region for at least 2,000 years. Long before the Spanish established Manila as a hub for the galleon trade between Asia and the Americas in the 16th century, the islands had already set up trading networks with ports throughout Southeast Asia, the southern coast of China, and as far away as India and Japan.
The Philippines has figured prominently in Asian maritime history. In the early 1970s, oil prices tripled and slowed global economic growth by two-thirds; European seafarers became too expensive for cash-strapped shipping companies who turned in increasing numbers to the Philippines for their crews. Filipino seamen – particularly those from the central Visayas and southern Mindanao regions – have been the international shipping industry's mariners of choice ever since.
"They are the best sailors in the world," says Nelson Ramirez, president of industry lobby group United Filipino Seafarers. "They are cheerful, resourceful, and hard-working. The ocean is in their blood."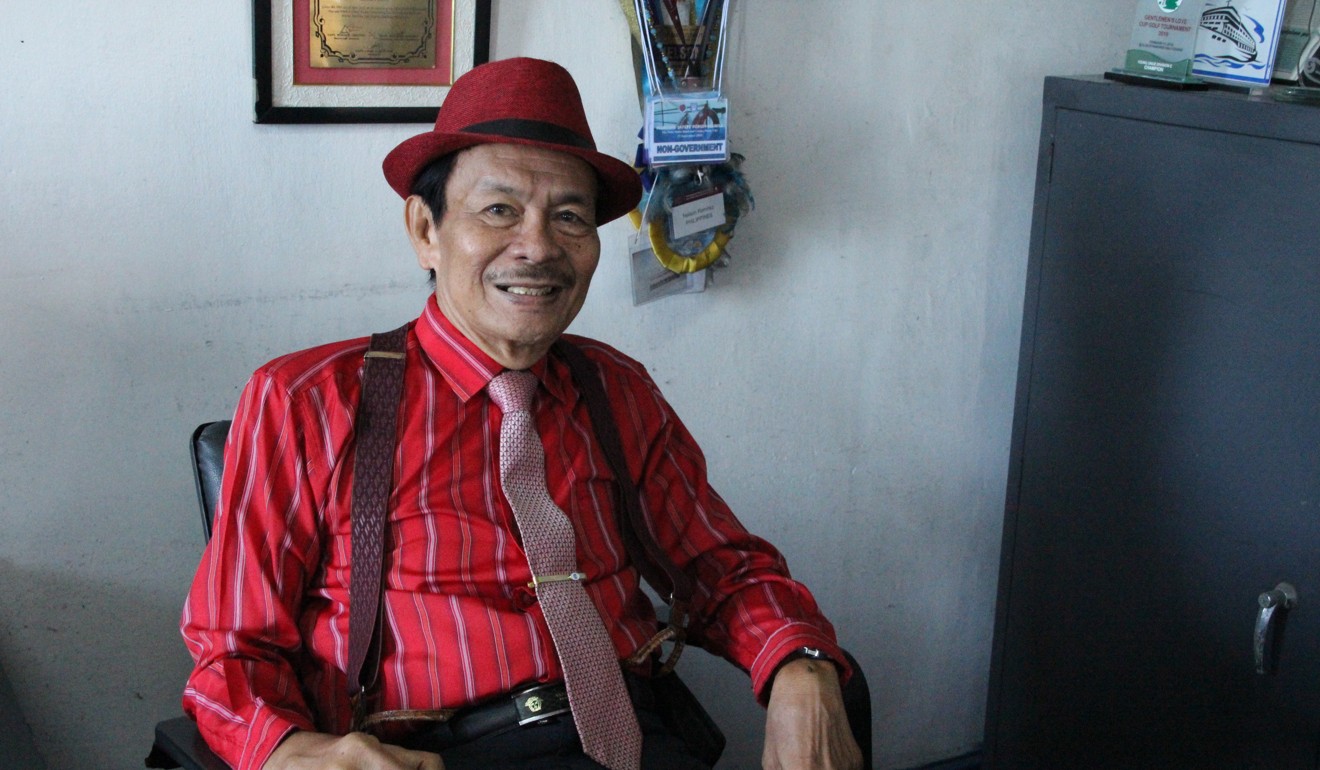 Ramirez spent much of his life at sea as a ship's engineer before setting up the group 25 years ago as an advocate for seafarers in a then rapidly expanding maritime sector. Now 70, he still runs a tight ship, snapping orders to staff in the sparsely furnished office at the top of a flight of stairs in a run-down building within hailing distance of Luneta.
But what goes around comes around, and Ramirez and his crew now have their work cut out as an advocate of mariners in an industry that is now in precipitous decline.
China recently knocked the Philippines from top spot as the biggest single source of seafarers to the world's merchant fleets, and Ramirez says that international deployments of Filipino mariners have fallen by more than 20 per cent in the past two years.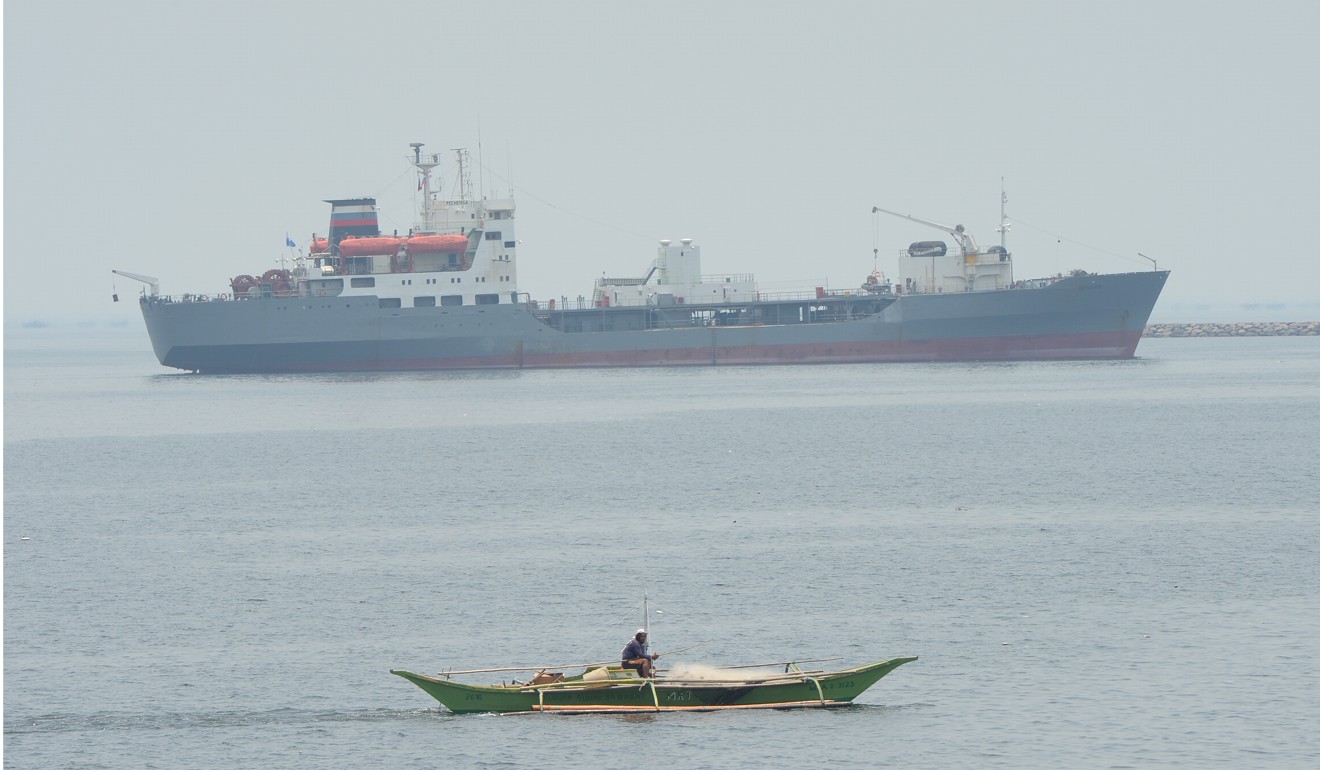 He expects the attrition to continue, adding that a further 50,000 berths on European-flagged ships are at risk of being lost in October alone when the European Maritime Safety Agency is set to blacklist Filipino mariners as inadequately trained.
"Since 2006, [the agency] has assessed us six times, and six times it has found us wanting," he says. "Every time we say we are studying what to do, but still we have done nothing. Their patience is limited."
Ramirez adds that the Philippine maritime sector is in "chaos and confusion", dogged by "bureaucracy and incompetence", and poorly prepared to weather a gathering storm that threatens its survival as a significant earner of foreign income. Among the reforms that United Filipino Seafarers is calling for is the establishment of a dedicated maritime department to better manage the sector.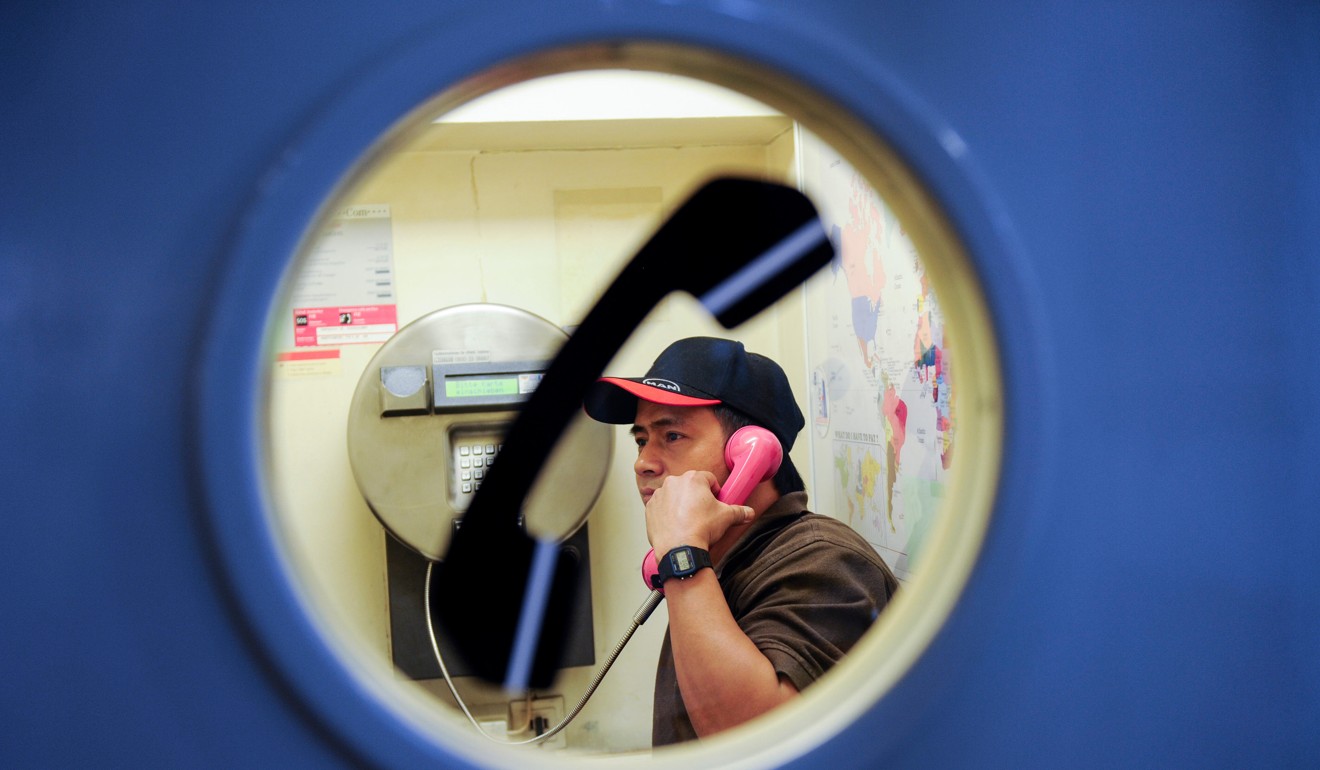 Ships still move between 80 and 90 per cent of the world's cargo by volume, but the industry has not yet returned to the heady days before the global financial crisis of the late 2000s when shipping boomed on the back of China's runaway economic growth.
Freight rates remain depressed by an oversupply of vessels, and the offshore oil and gas industry sluggish due to a prolonged slump in energy prices.
Growing international trade tensions now darken the horizon, while advances in technology continue to take a toll on jobs at sea: 20 years ago a freighter displacing 25,000 tonnes had a crew of about 35; today, a ship three times that size is typically crewed by less than 20 sailors.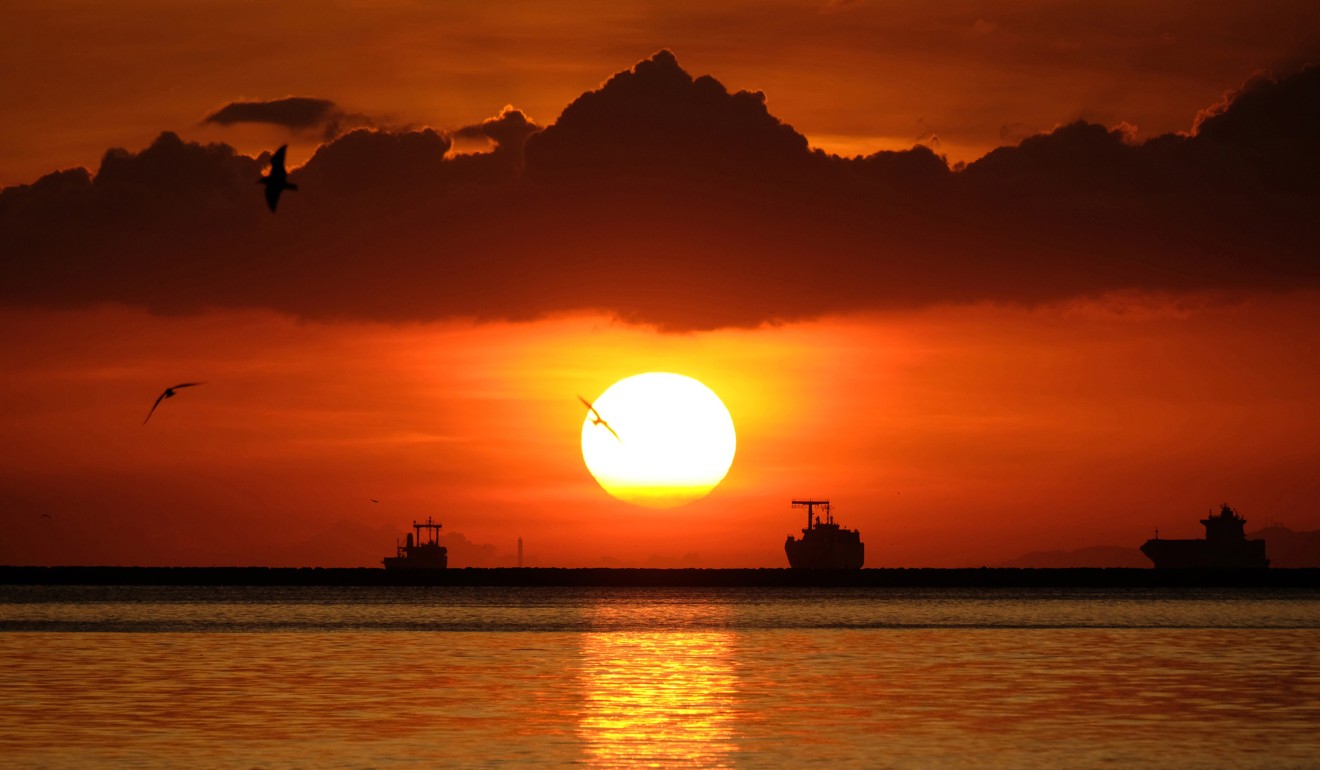 Filipino merchant mariners have meanwhile been tarnished by the opportunism of "ambulance chasers", lawyers who seek out accident victims and pursue compensation claims in return for a generous slice of the settlement. Ramirez cites the recent example of an engineer awarded 2.5 million Philippine pesos (US$48,000) in compensation after losing a fingertip while overhauling a ship's engine.
"That's a lot of money when an ordinary seaman costs a shipowner 30,000 pesos a month," he says. "We estimate a thousand jobs were lost directly as a result of that judgment."
Ramirez adds the ambulance-chaser issue is very bad public relations for Filipino seamen, who are already earning a reputation among shipowners as having unrealistic expectations about salary and conditions, and who are being increasingly overlooked in favour of cheaper crews, not just from China, but also from Indonesia, Vietnam, Myanmar, Ukraine and eastern Europe.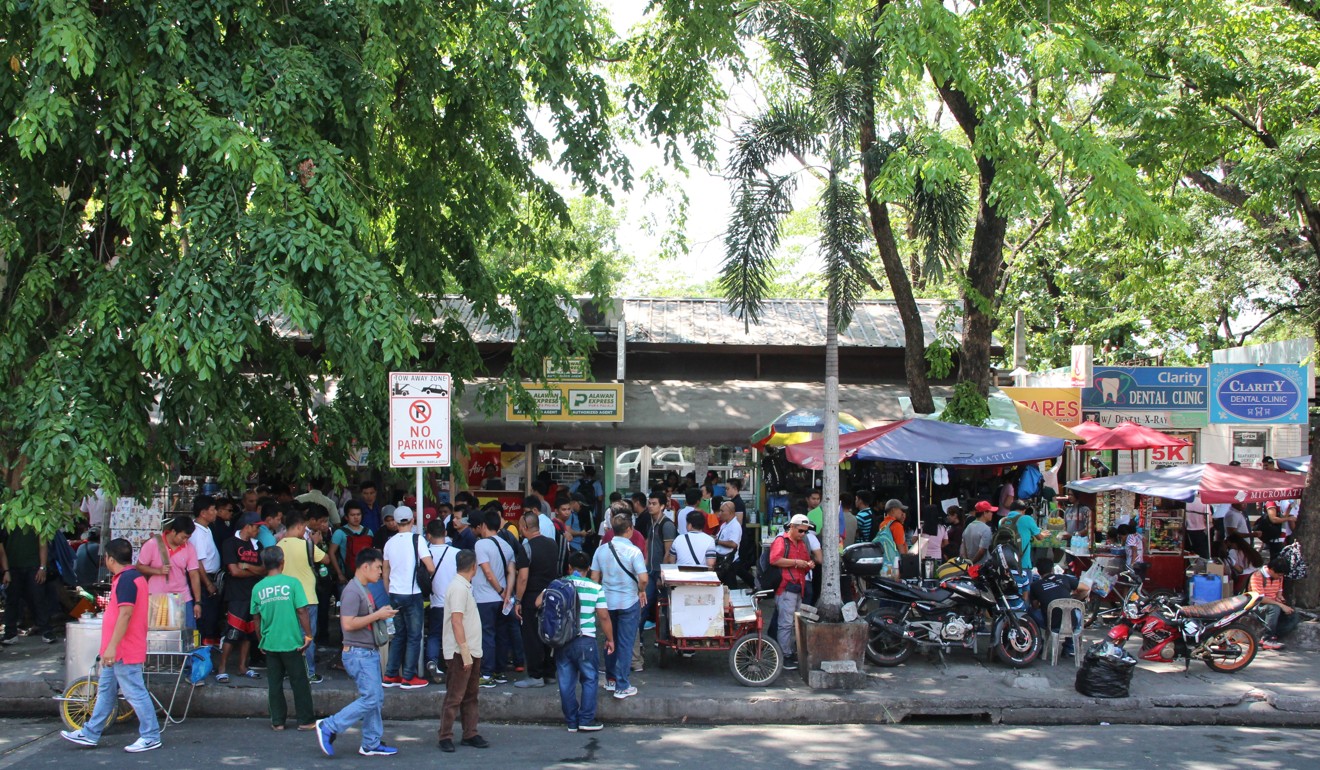 But back at Laguna, the warm disposition of Herv and his mates chills at the suggestion they are asking too much for what they do. They acknowledge that a merchant ship is essentially a moneymaking machine that is expensive to maintain and operate, and which needs to be put to work 24/7. But, they say, crews are human beings with families to feed, and their salaries and conditions are being steadily eroded.
"Back in the old days a ship might spend up to five days in port," says 40-year-old ship's electrician Emmanuel Gutierrez. "Today we spend more than 90 per cent of our contracted time working at sea. We are lucky if we spend 12 hours in any port. Sometimes we are paid less than agreed, and our contracts have been cut from 12 to six months. It is much harder now. The pressures on Filipino sailors are intense."