Crime
Get more with myNEWS
A personalised news feed of stories that matter to you
Learn more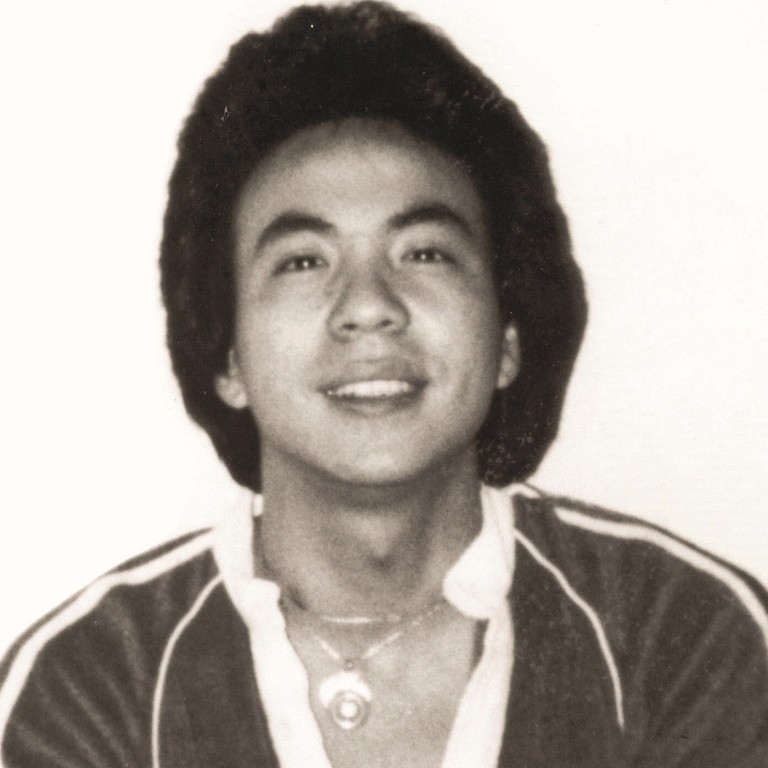 The 1982 killing of Vincent Chin was 'the first time Asian-Americans came together' to fight for justice
Unusually for that era, his mother, Lily Chin, stepped forward to lead a fight for justice and 'to show that no other mother should go through this'
His death was a 'turning point', says a filmmaker close to the case, yet few recall it. 'The American dream story. It's not about Vincent,' a museum head says
On the night of June 19, 1982, a Chinese-American man was celebrating his stag night with friends in the US automotive capital, Detroit, when a fight broke out.
Enjoying a marriage custom of his adopted culture, 27-year-old draughtsman Vincent Chin was days away from beginning a new life with his fiancée. But he never made it home that night. And days later, the 400 guests invited to his wedding would instead attend his funeral.
Thirty-eight years ago today, June 23, Chin died in a hospital following four nights in a coma after he was brutally beaten with a baseball bat outside a McDonald's in Detroit's Highland Park neighbourhood.
"It's because of you mother-f*****s we're out of work," one of his attackers, white Chrysler plant supervisor Ronald Ebens was said to have shouted, while taunting Chin in the car park of the Fancy Pants strip club. Ebens and his recently laid-off stepson Michael Nitz thought Chin was Japanese.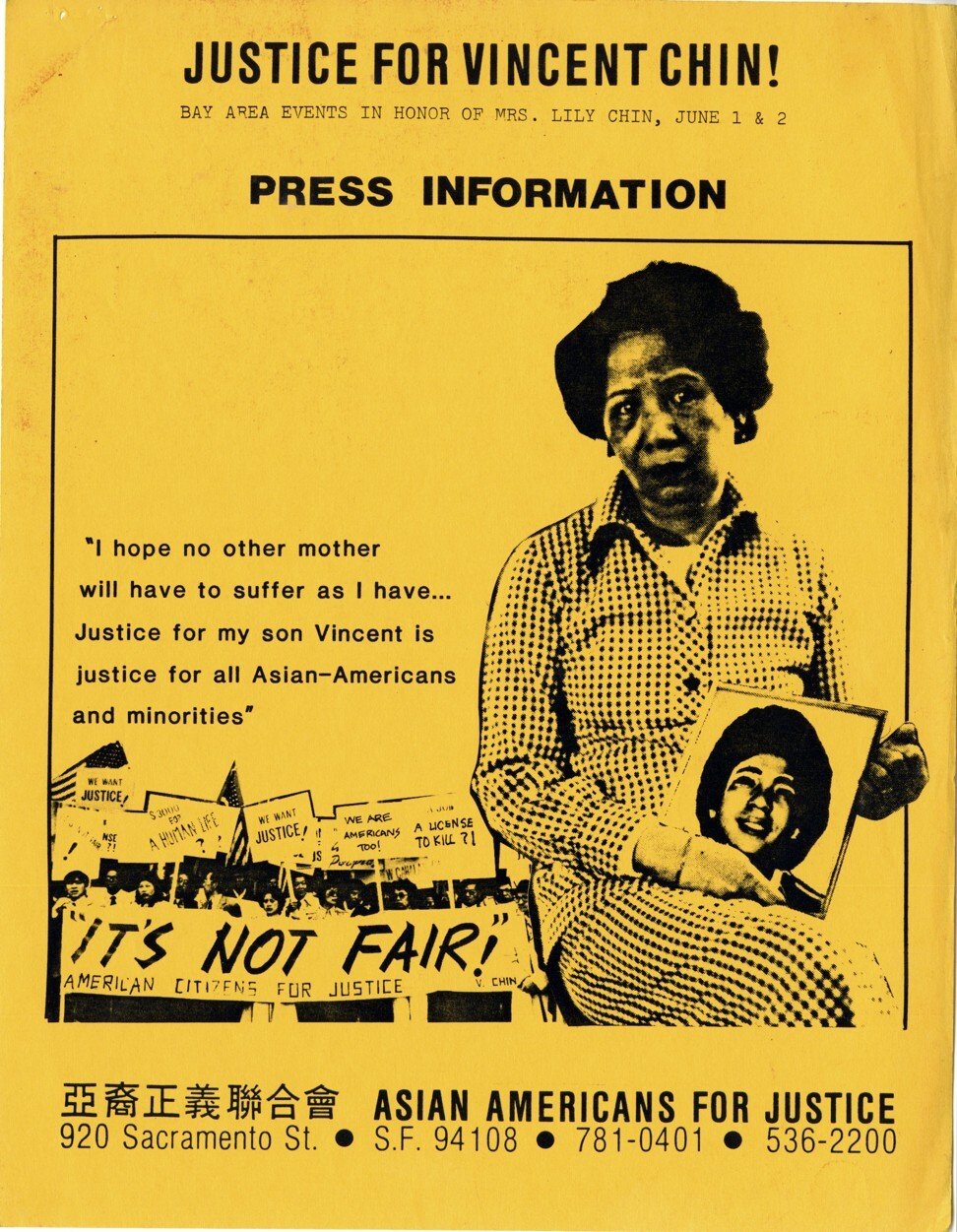 "Back then an American car was a status symbol the world over," says Frank Wu, president of Queens College at the City University of New York. If you worked for a carmaker, "it was a job you had for life, with health care and a pension". Wu, 53, grew up 20km (12 miles) from Highland Park.
By 1974, oil prices had quadrupled in the months following a decision by Opec, a cartel of major oil producing countries, the previous year to impose an oil embargo on the United States. It was an act of retaliation for the US administration's decision to resupply the Israeli military during the Arab-Israeli War. The outcome, often referred to as the "economic Pearl Harbour", effectively left the US car industry in crisis.
Sales of fuel-efficient Japanese cars grew, while their gas-guzzling American counterparts steadily lost out. US carmakers began laying off workers, and violent displays of resentment became common. These included raffles where the prize was a chance to destroy a Japanese car, says Wu.
"Anybody who actually drove a Japanese car could get shot at on the freeway, that was if they were black or white," says author and activist Helen Zia, executor of Chin's estate.
"The rise of the East and the decline of the West was a classic theme," Wu says.
Although their first assault on Chin ended outside the Detroit club, his attackers later tracked him down at the McDonald's outlet after paying a stranger US$20 to help search for him. In front of a crowd of bystanders, Nitz held Chin down while Ebens violently swung away with the bat until Chin's skull cracked and his brain lay bare on the tarmac. Witnesses recorded Chin's final words: "It's not fair."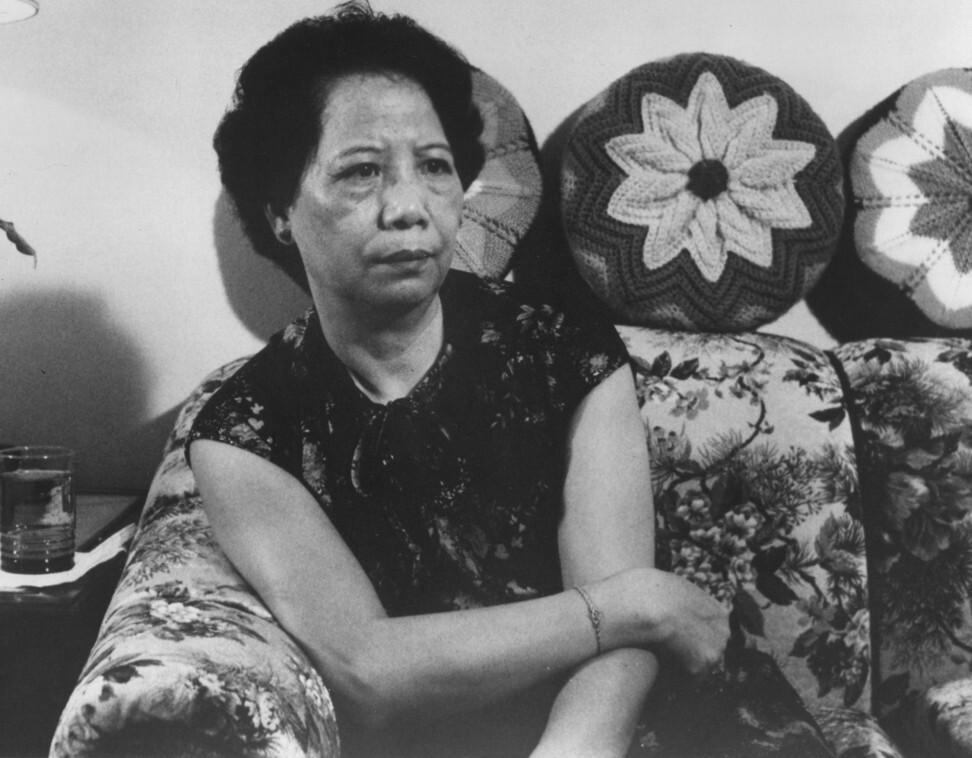 Two years before Chin's murder, Zia, now 68, was laid off from her job in the car industry and began a career as a freelance journalist for the Detroit City Magazine and later the Detroit Metro Times.
After reading about Chin in the days following his death, she clipped the story and began to follow the case.
"For me, it was this big question: why would this Chinese-American get killed in a time when there was so much racial hatred towards Japanese?" she says.
In March 1983, Chin's case was back in the spotlight when the two men who had assaulted him pleaded guilty to manslaughter charges. Neither went to prison; both were fined US$3,000 and ordered to pay US$780 court costs.
Chin had worked part-time as a waiter in the Golden Star Chinese restaurant in Ferndale, Detroit. After the verdict was handed down his mother, Lily Chin, met at her son's former workplace with lawyers, representatives from the city's Chinese community and a single Japanese-American, to talk about the tragedy.
"Lily was heartbroken," says Zia.
Chin's death became a trigger for Asian-American unity. "The Vincent Chin case was where waiters and cooks and laundrymen and blue-collar workers and scientists and engineers and African-Americans united to fight for justice," she says.
"This was really the first time in a broad-based way that Asian-Americans came together and called ourselves Asian-Americans to fight for civil rights. Before then there wasn't really anything beyond civil activists and students."
Though Chin's fiancée, Vicky Wong, withdrew from the public gaze and never spoke out, Lily Chin would attend Asian-American meetings, quietly sobbing but always listening, Zia says.
"Wong's response was probably more typical, especially for someone of an Asian background, but Vincent Chin's mother's response is so unique in a way," she explains.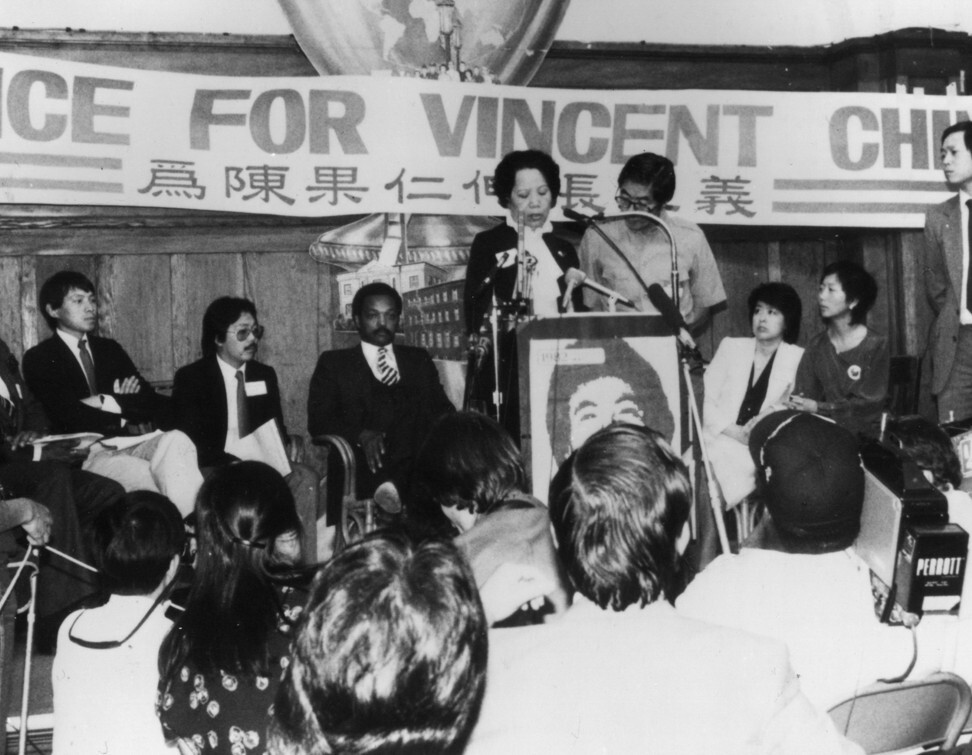 "Lily Chin, she stopped sobbing and she said, 'We have to show this is not American justice. We have to show that no other mother should go through this'."
Chin's killing was "the turning point", fuelling a long-awaited rights movement that had been years in the making, says Renee Tajima-Pena, 61, a professor of Asian-American studies at the University of California, Los Angeles.
Also a filmmaker, in 1983 Tajima-Pena began making a documentary about the case, titled Who Killed Vincent Chin? At the same time, Zia and lawyers representing the Chin estate founded the Detroit-based civil rights group American Citizens for Justice. Lawyers told the group that civil rights laws were not designed to protect Asian Americans.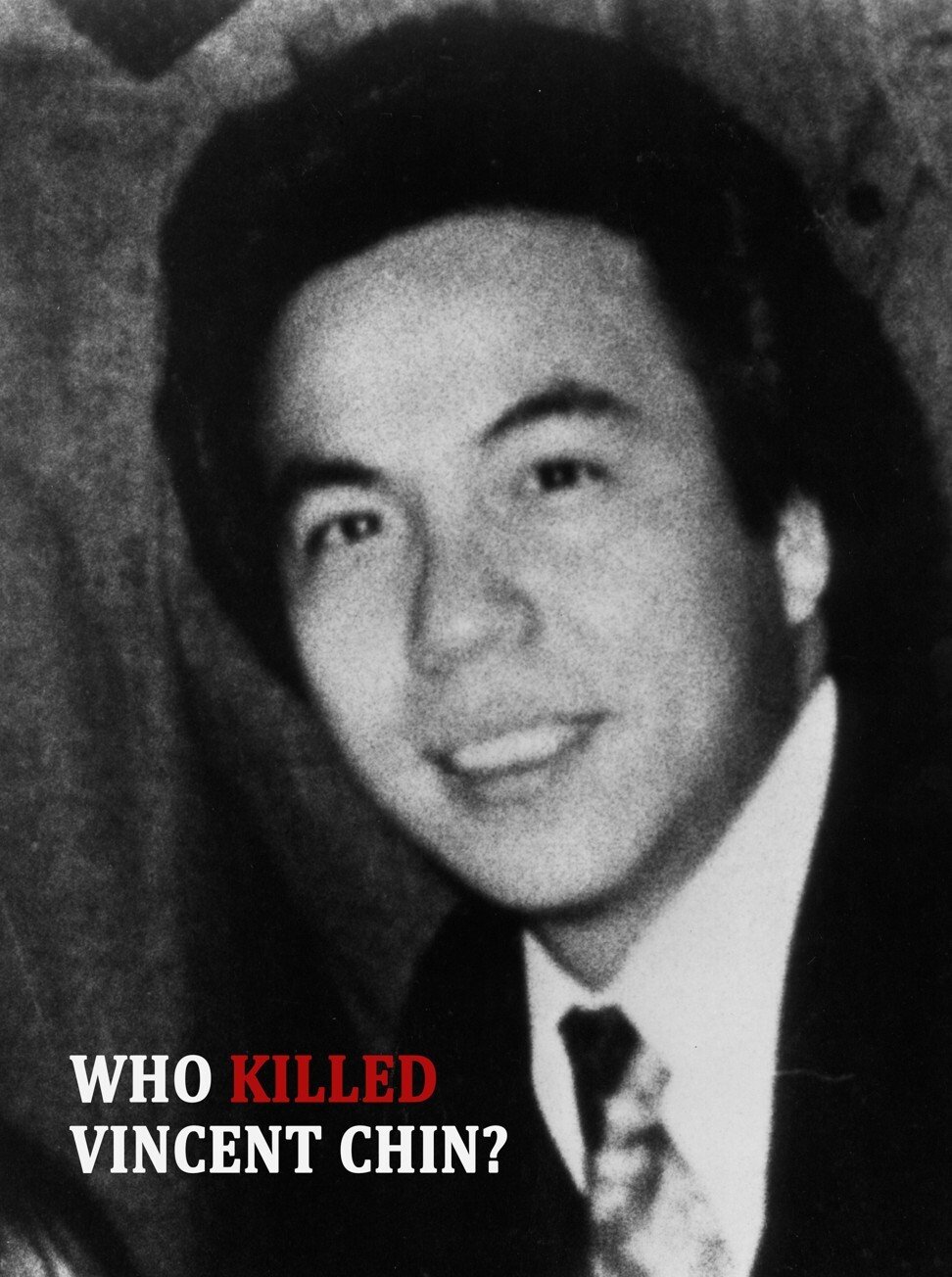 After the group organised a number of demonstrations and repeatedly wrote to federal courts, the federal government stepped in to prosecute the case, Zia says. In 1987, the Chin estate won a civil suit filed against Chin's killers. Ebens was ordered to pay US$1.5 million and Nitz ordered to pay US$50,000 to Lily Chin to compensate for the financial loss of her son's earnings as a draughtsman.
"What came out of that really is to the benefit of all Americans," Zia says. "The decision from the Vincent Chin case was that an Asian-American would be protected, a migrant would be protected, and they took a broader point of view in applying these federal civil rights laws to all Americans."
In 1988, Who Killed Vincent Chin? opened New York's New Directors/New Films Festival, and was later nominated for an Academy Award for best documentary feature.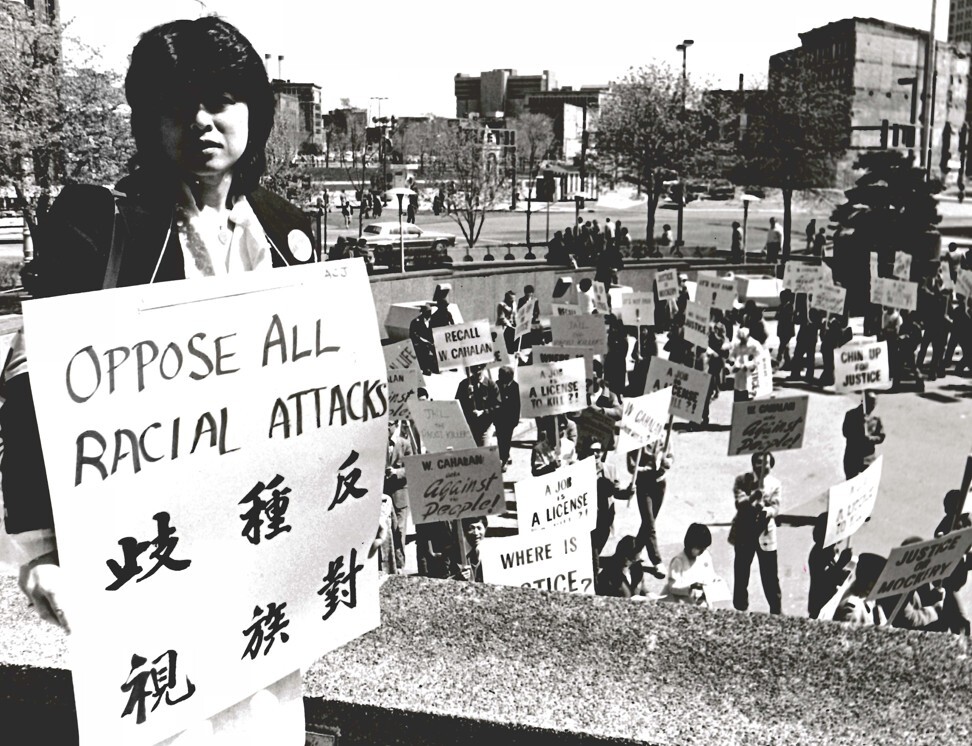 Tajima-Pena says Chin's killing "really strengthened the pan-Asian movement" in the US.
"I think it really reminded people of things that happened to them over the years, which is very similar to the pandemic hate today," she says. "People saw themselves in the violence that was happening and became more politicised."
Chin's story is not well-known in the wider US community, says Nancy Yao Maasbach, 48, president of New York's Museum of Chinese in America.
"Stories around Vincent Chin are either too painful or too unjust; it's a hard story to present to migrants, especially those chasing the American dream," she says. "People see Asian-Americans as stories of success. The American dream story. It's not about Vincent."
"A lot of museums don't carry these stories, so we're creating a study guide about it," Yao Maasbach adds.
Tajima-Pena says the significance of what happened after the killing of Chin has changed over the years.
"When it happened it was important, because at the time Asian-Americans recognised that we were also victimised by racism and hate crimes, and that we had to come together. Today the meaning is different because there's a Vincent Chin in the African-American community on a daily basis."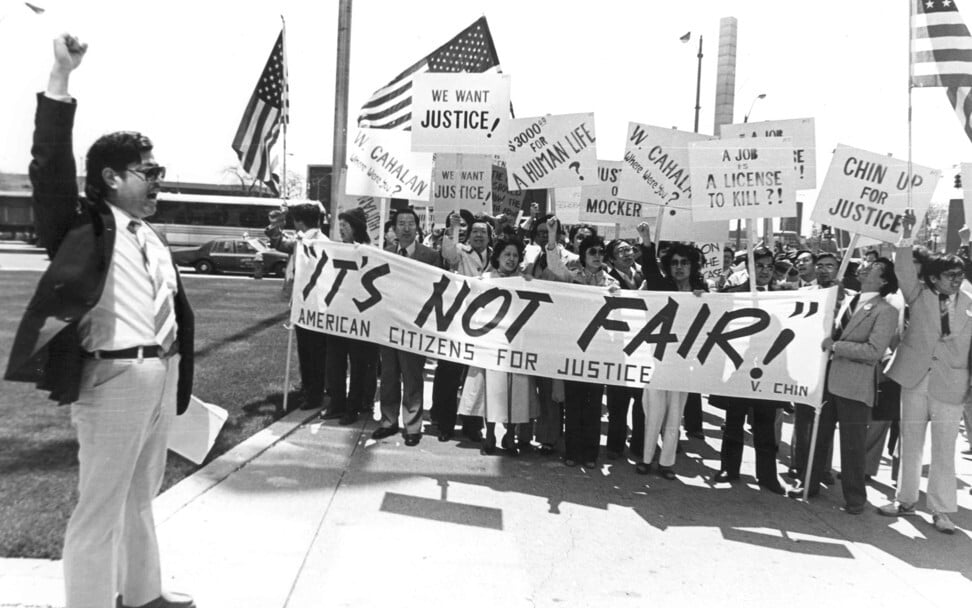 While Nitz, who held Chin down, paid off his civil suit debt, Ebens' has grown to more than US$8 million after accruing interest. Although not much can be done from a legal standpoint, Zia says the case is renewed each year by American Citizens for Justice, the human rights group founded following Chin's killing.
"The lesson is, we have to join together," Zia says. "In the case of Vincent Chin we did that, and even though it did not bring Vincent back to life, it did bring benefits of justice.
"The great vow we have made is that his killers will never see a day where they aren't reminded they owe a debt to humanity."