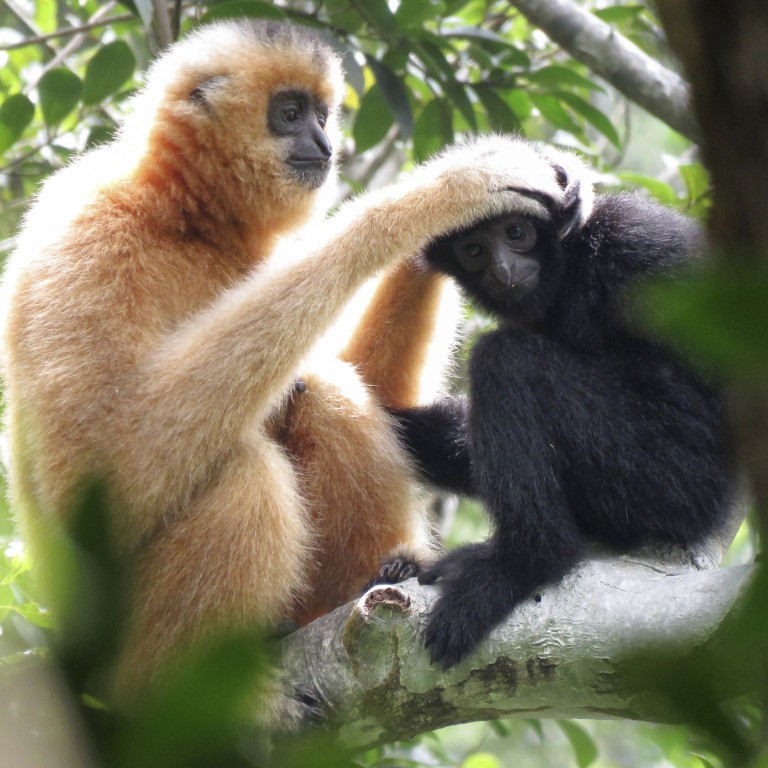 Can China's Hainan Island, a hotspot of wildlife and nature, retain its rich biodiversity amid huge development?
New plans to transform Hainan into a business and tourism powerhouse have raised questions about how it can protect its unique natural environment
Hong Kong's Bosco Chan has been working with mainland Chinese scientists and conservationists to protect the island's environment and species
The southern Chinese island province of Hainan is home to 9.5 million people and is known for its industrial estates and busy seaside resorts. Yet away from the rapidly developing coastal cities, it boasts an estimated 4,200 species of plants, more than 300 species of birds, 104 different kinds of reptiles, almost 100 breeds of mammals and 37 different kinds of amphibians.
The towering hardwood forests of the island's nature reserves are home to some of the most endangered species in the world, many of them unique to China and some found only in Hainan.
"It's a biodiversity hotspot with some highly threatened endemic species, but has received relatively little conservation attention," says Bosco Chan Pui-lok, head of Kadoorie Conservation China, a department of Hong Kong's
Kadoorie Farm and Botanic Garden
conservation and education centre.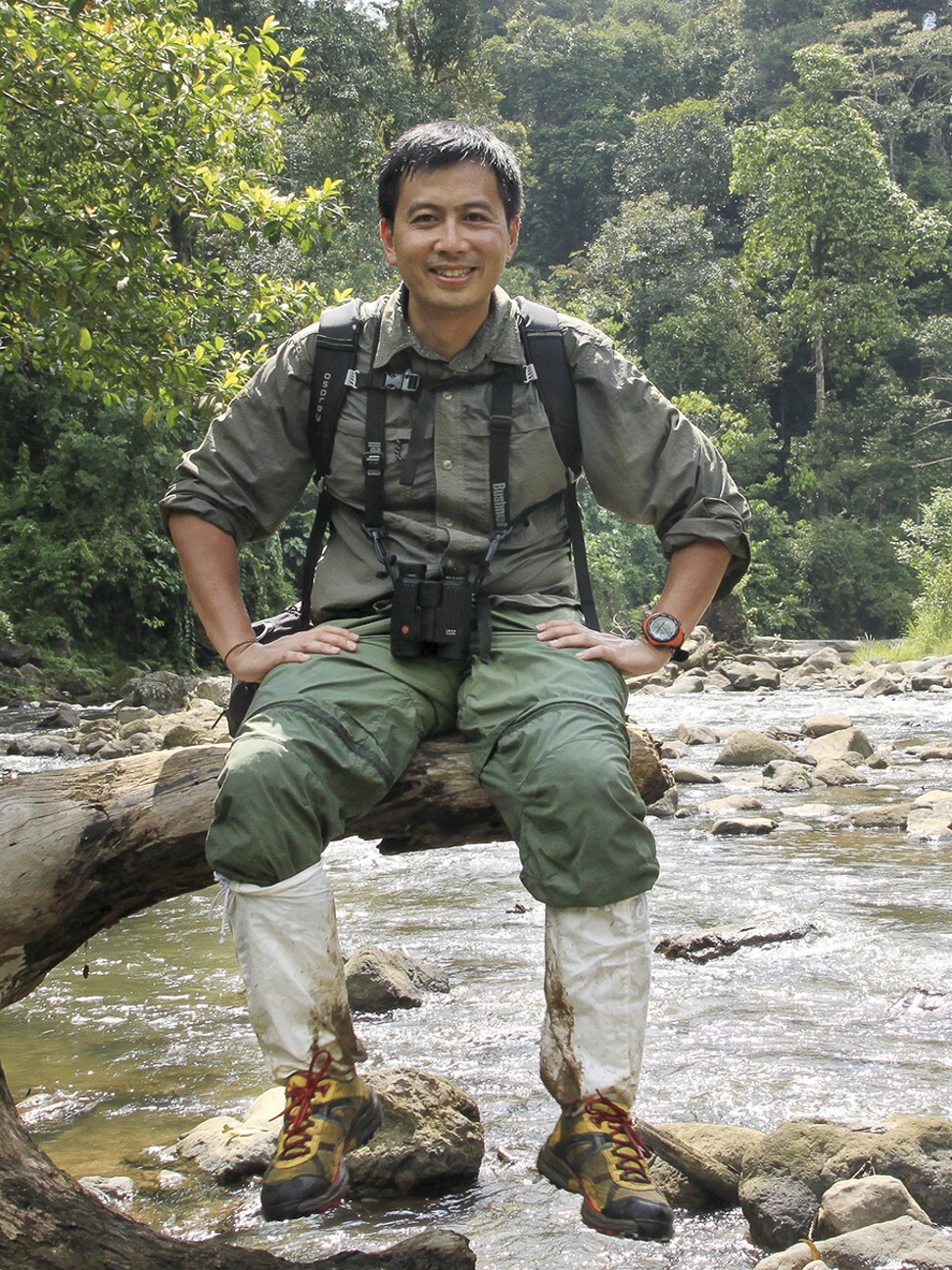 However, new plans unveiled by Beijing to transform Hainan into a business and tourism powerhouse have raised questions about how the tropical island can protect its rich and unique biodiversity.
Last month, China's National Development and Reform Commission announced that a total of 3.5 billion yuan (US$500 million) would be allocated to
improve Hainan's free-trade port
, showing that the island's economic development is a national priority. The funds will be used for infrastructure construction at the port, according to the commission.
Chan has been working on the island since 1998 and his small team includes conservationists based in Hainan all year round. He visits at least five times a year to monitor a range of projects undertaken in partnership with local park authorities, universities and conservation groups.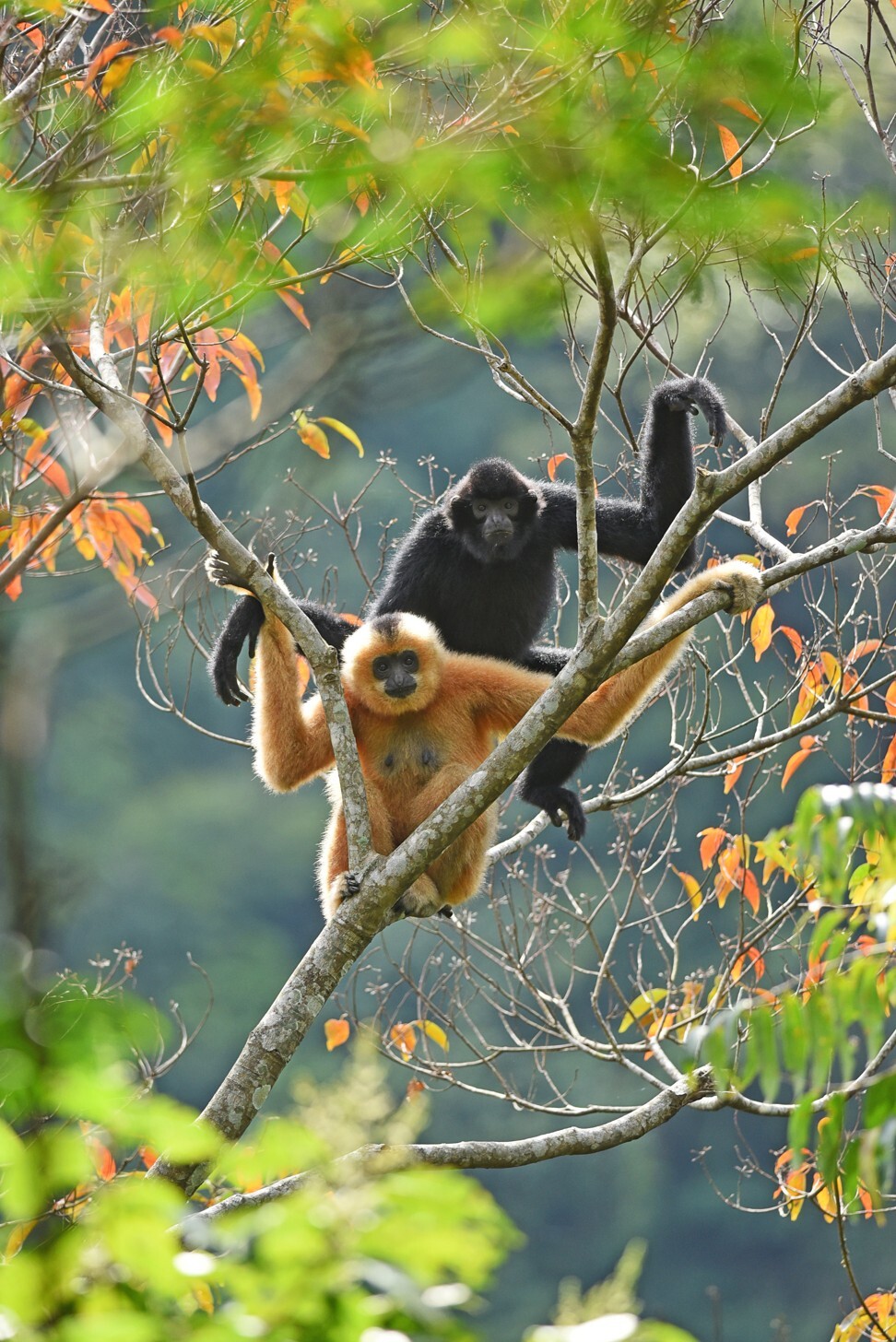 One of these projects recently drew international attention to the wildlife of Hainan when Chan and his colleagues identified a new family group of the critically endangered Hainan gibbon. These rare apes had been spotted in a highland primary forest habitat in the Bawangling National Nature Reserve in western Hainan.
The local gibbon population had dwindled from about 2,000 in the 1950s to just 10 individuals in the 1970s, with many scientists fearing the worst for the future of the species. There are now more than 30 of the animals in the 8,400-hectare park (about 20,800 acres), which is also home to the rare and exotic Hainan partridge and 27 species of trees that are under state protection.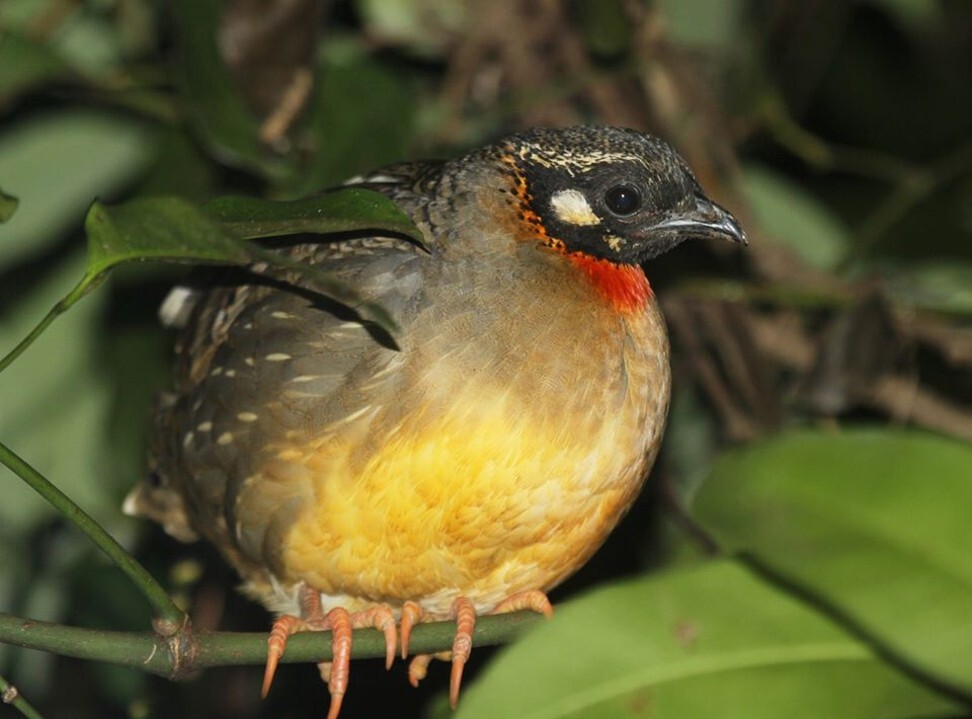 This unique island ecosystem is the most tropical in China and its monsoon rainforests are included on the WWF's global list of the 200 most outstanding and representative areas of biodiversity. Certain endemic species have evolved in isolation from the mainland; in addition to its eponymous gibbon and partridge, Hainan also boasts an endemic warbler and a peacock-pheasant.
"Hainan has historically been relatively understudied compared to some other parts of China, so there is doubtless much more unique biodiversity still to discover on the island," says Samuel Turvey from the Zoological Society of London, who has worked on conservation projects in China for 20 years, including several in Hainan.
While there has been a lot of talk about the island's business environment, relatively little has been said publicly about Hainan's natural habitat, which is making some conservationists nervous.
Scientist Ruliang Pan, from the University of Western Australia, says the most urgent challenge for conservation on the island, like elsewhere in China, is "unprecedented eco-social development", especially since it is designated as a "special economic zone". Pan has published research on the Hainan Eld's deer, another endangered species, which has responded well to local conservation efforts.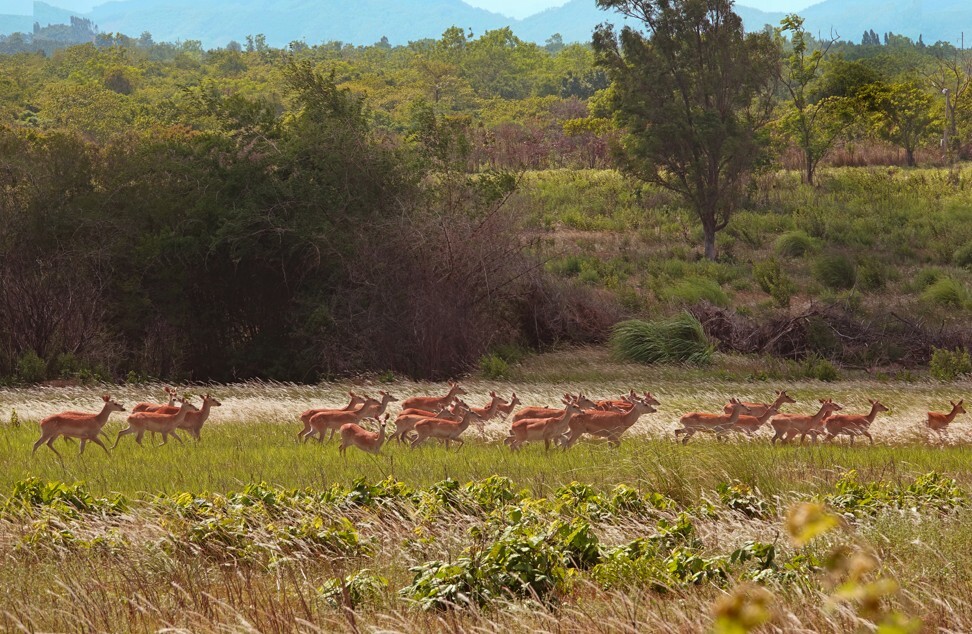 Chan is less anxious about the negative impact of economic development on important wildlife habitats in Hainan.
"The loss of habitat is no longer a by-product of economic development and there is now lots of emphasis on conservation and wildlife protection, particularly over the last five to six years," he says, adding the change in focus is welcome.
The first time a major economic programme was implemented in Hainan, however, it was disastrous for local biodiversity and habitats, Chan says.
"In the 1950s, in the heart of the Cold War and the Korean war, China was hungry for raw materials so state farms were set up in the tropical climate of Hainan to clear forest beneath 600 metres [altitude, about 2,000 feet] and establish rubber plantations," he says.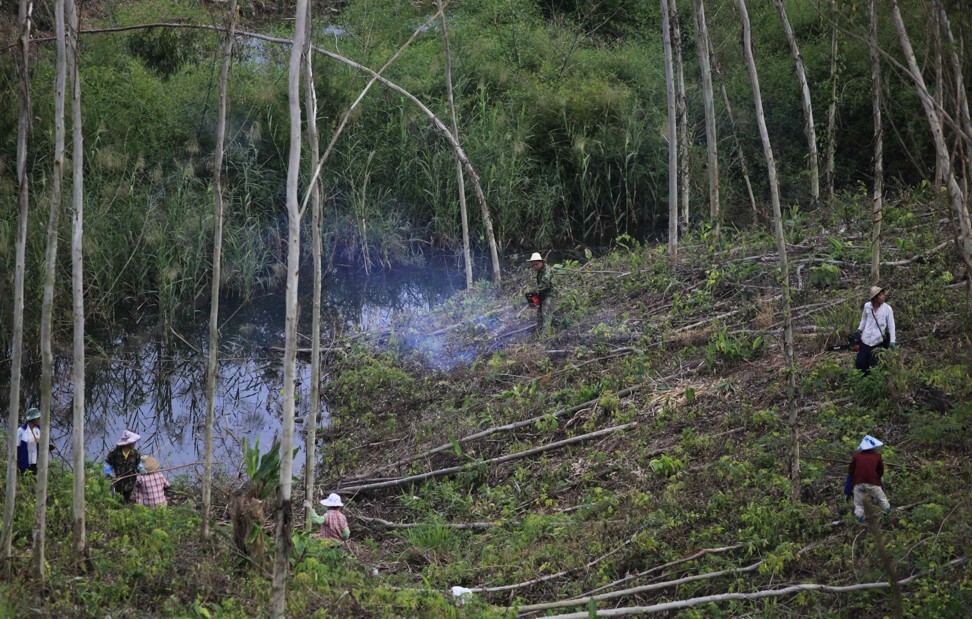 The scale and pace of deforestation for logging and the creation of rubber plantations was combined with intensive hunting.
"The loggers were given very little food, but they were given guns," Chan says. Hungry workers were expected to hunt and forage in the forests they worked in. The newly constructed roads gave villagers easier access to the forests, and gibbons, partridges and other species were on the menu.
"When I first went to the park at Bawangling, you could hear the sound of gunfire every morning and every evening," says Chan, adding that hunting in the park is now rare.
Chan thinks it is essential the Hainan free-trade port master plan includes strict environmental protections. The plan aims to build the southern island province into a globally influential, high-level free-trade port by 2050.
"I think the government is also putting more emphasis on biodiversity conservation; it's part of the plan," he says, referring to the establishment of the Hainan National Park Institute in January. The think tank is encouraging links with conservation experts outside Hainan, including Chan, who attended the inaugural meeting in the provincial capital Haikou on January 5.
In addition, last year the central government approved an implementation plan for a national ecological civilisation pilot area on the island, as well as a plan for a tropical rainforest national park pilot area.
The proposed tropical rainforest park would cover more than 440,000 hectares and would include the existing Bawangling National Nature Reserve, Deng Xiaoguang, director of the Provincial Ecology and Environment department, told reporters at the time.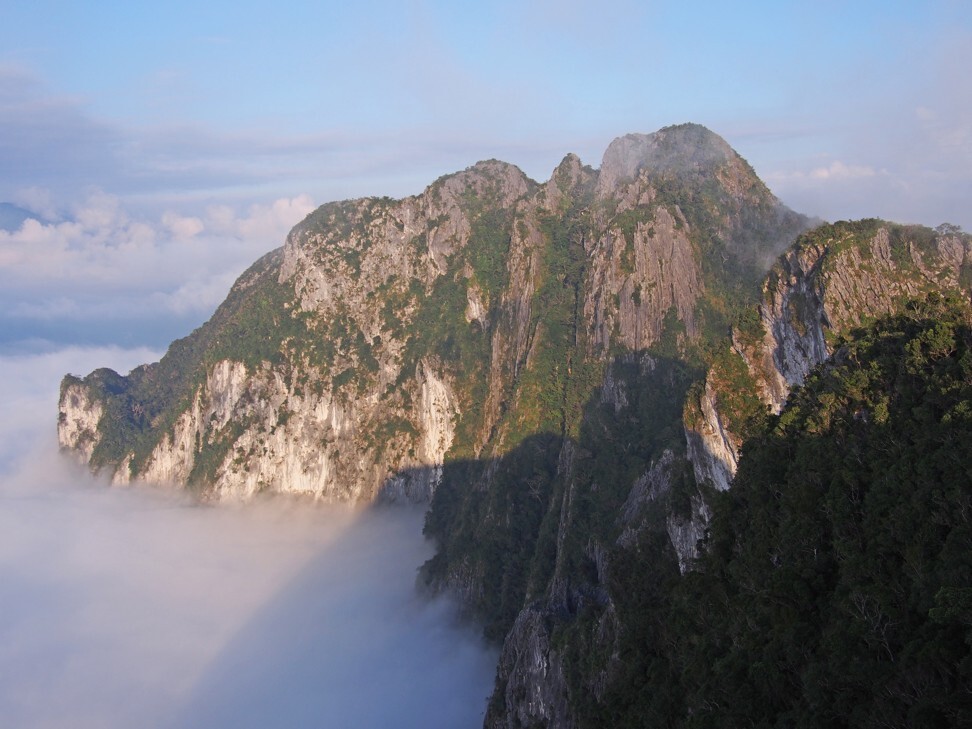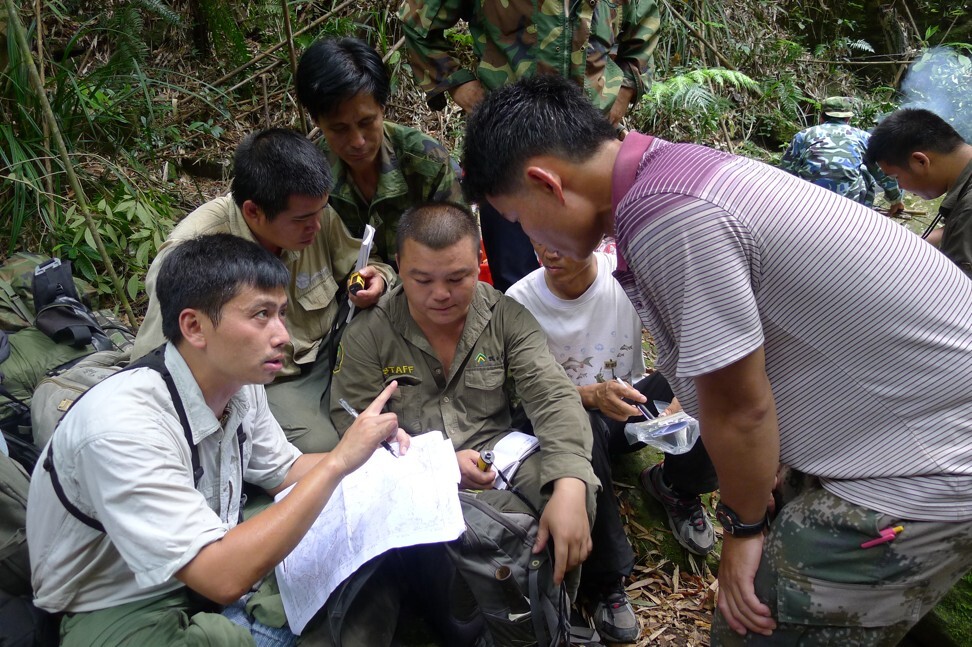 Almost all of Hainan's sizeable forest blocks, including mangroves along the coast, are already in nature reserves, and the remaining natural woodlands are protected in the new national forest scheme, Chan says. There are now laws in place and patrols that make it clear these wooded areas cannot be destroyed, but he is less confident about areas outside the boundaries of the forest parks and nature reserves.
"What's worrying is the coastal development and that very few pristine habitats remain anyway," Chan says, adding the intensive reclamation and construction under way to expand the tourism sector has all but destroyed reef habitats and mangrove forests on the island's southern coast.
According to scientific research published in 2017 in the journal Coastal Management, over-exploitation of reef resources and increasing coastal tourism has severely damaged the health of coral reef ecosystems around Hainan. Only some reef sites were protected, and the effectiveness of the marine protected areas appeared to be inadequate. The same year, more than 2,000 pieces of green sea turtle and tortoise products were confiscated in China's four southern regions: Guangxi, Guangdong, Hainan and Fujian.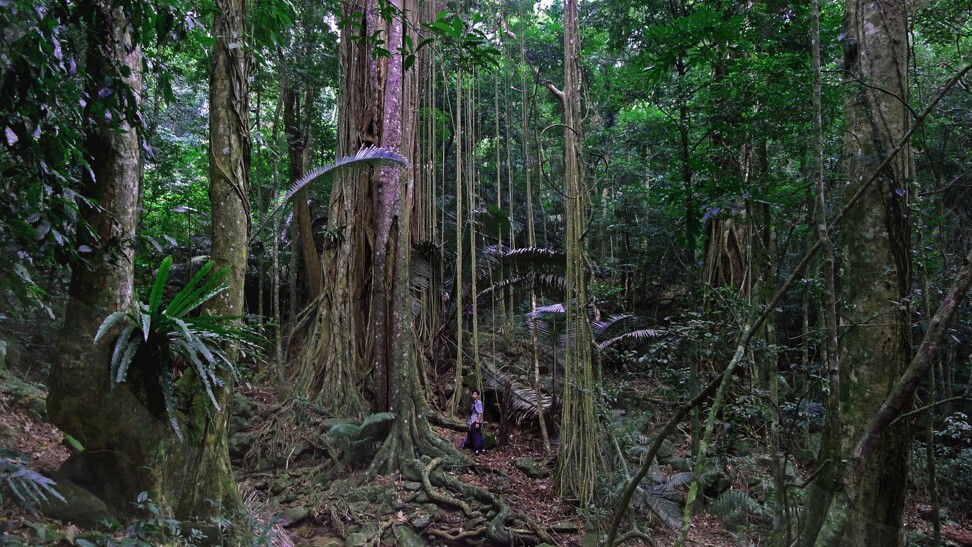 Steps are now being taken to protect the island's marine biodiversity. Ding Shijiang, director of the Hainan Provincial Department of Natural Resources and Planning, announced last year that the island had drawn a red line of special protection around 27.3 per cent of its land area and 35.1 per cent of its sea area. Construction that could harm the local environment would be strictly forbidden, even if it might bring economic benefits to the island, Ding said.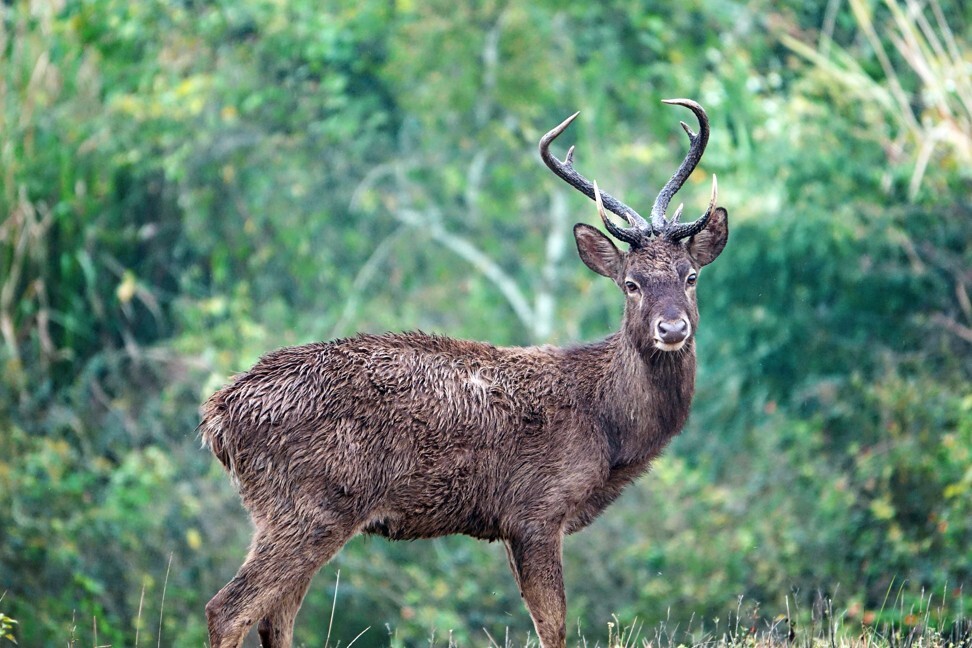 Turvey of the Zoological Society of London has noticed more awareness of environmental issues since he started working in China 20 years ago, and in particular more grass roots support for environmental protection from young people.
He says there were hardly any Chinese environmental NGOs when he started out, but now there are a number involved with conservation interventions such as raising local awareness and environmental education, which he regards as a "really promising sign".