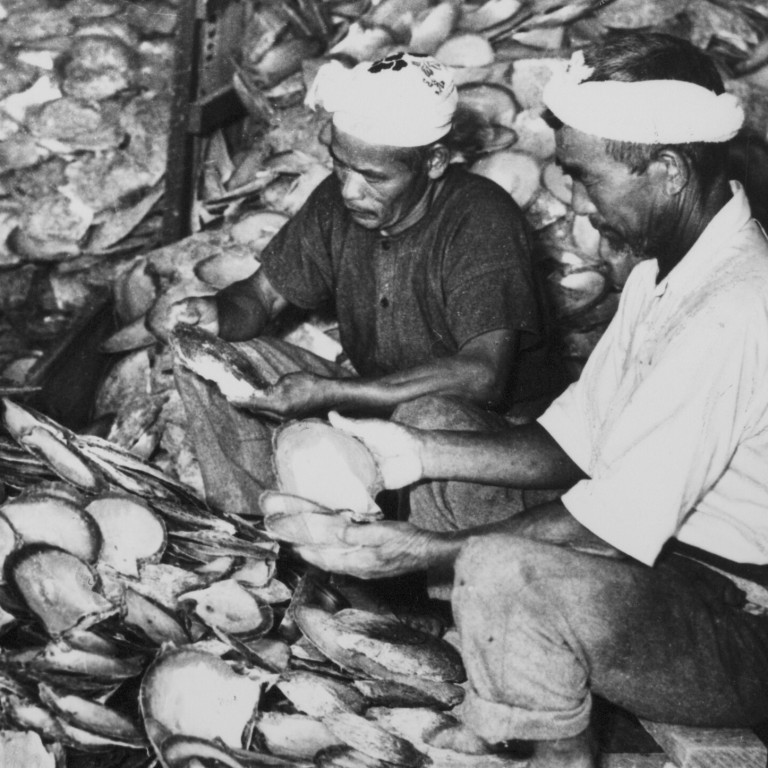 What led Japanese and Indonesians in Western Australia 100 years ago to spill blood in the Broome race riots
Broome in Western Australia once had a thriving Asian community, who flocked to the town to seek their fortune beneath the waves, diving for pearls
But when jealousy arose between competing divers from Japan and Southeast Asia, blood flowed, and their clash was elevated to a national concern
The largest Japanese cemetery outside Japan is in a small seaside town in Western Australia, 2,000km (1,250 miles) and a 22-hour drive north of the state capital, Perth. Roughly 900 headstones line a lot on Port Drive in Broome, beside cemeteries for Chinese and other ethnicities.
Broome was once home to more Japanese, Malays, Koepangers and Ambonese from the Indonesian archipelago, and indigenous Australians, than Europeans. All were there for one reason – its pearling industry.
The town's multi-ethnic past runs deep through the veins of Broome, which for a time was exempt from the White Australia Policy introduced in 1901 to end Asian migration to the country, but which also the scene of several race riots.
The tensions behind these riots were described in a 1937 book, Forty Fathoms Deep, by Ion Idriess, who served as spotter for the most decorated sniper of World War I, Chinese-Australian Billy Sing.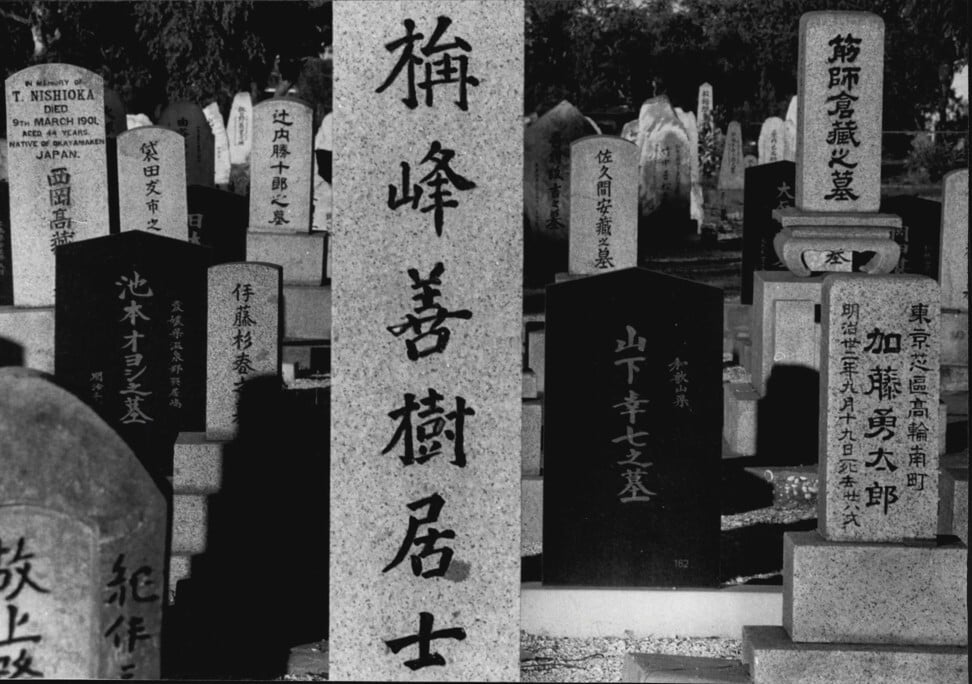 "There was always jealousy, sometimes bitter rivalry, among the Asiatic for the charms of the coloured sirens," he wrote, referring to the pearls they were hired to dive for.
December 20 marks the centenary of the storming of Broome by more than 1,000 Japanese pearl divers who, armed with clubs, bottles and knives, went in search of divers from Koepang, in what is today West Timor in Indonesia.
"There's a lot of different stories about how it began, but ultimately the Japanese were trying to frighten the Koepangers," says Julia Martinez, an associate professor of history at the University of Wollongong in New South Wales.
It's estimated there were 1,500 Japanese, 400 Malays, 300 Koepangers, 150 Ambonese, as well as indigenous and white Australians in Broome at the time of the 1920 riots. Martinez, who specialises in the period from the 1880s to the 1940s, says the tension had taken root several years earlier, when Asian migration threatened Japanese dominance of the pearling industry.
As noted, Broome was exempt from the White Australia Policy when it came in. "It was the main exemption to the White Australia Policy," says Martinez. In 1913 then-prime minister Andrew Fisher backed a proposal to ban the importation of Asian labour to the town.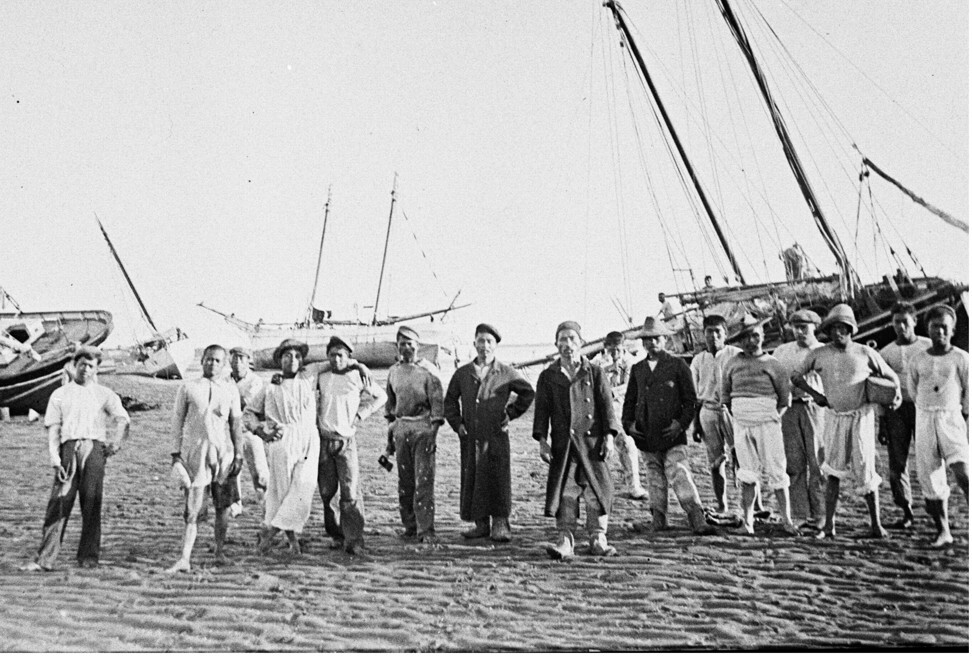 "Despite hearings by two royal commissions, powerful figures in Western Australia would say, 'only Asian people are able to do this job'," Martinez says. "The premier of Western Australia would have had shares in the [pearling] industry. It was the biggest income for all of north Australia."
Japanese had begun working in Broome's pearling industry in the 1870s, and some felt that they had become too powerful. Bosses of the pearl luggers – small vessels that carried pearl divers to and from the oyster beds – and some other individuals attempted to rectify that.
"And so, they brought in more people from Koepang, and would use them to undermine the Japanese dominance. The antagonism between the two was kind of set up by employers," Martinez says. The move, she adds, "was deliberate, quite political".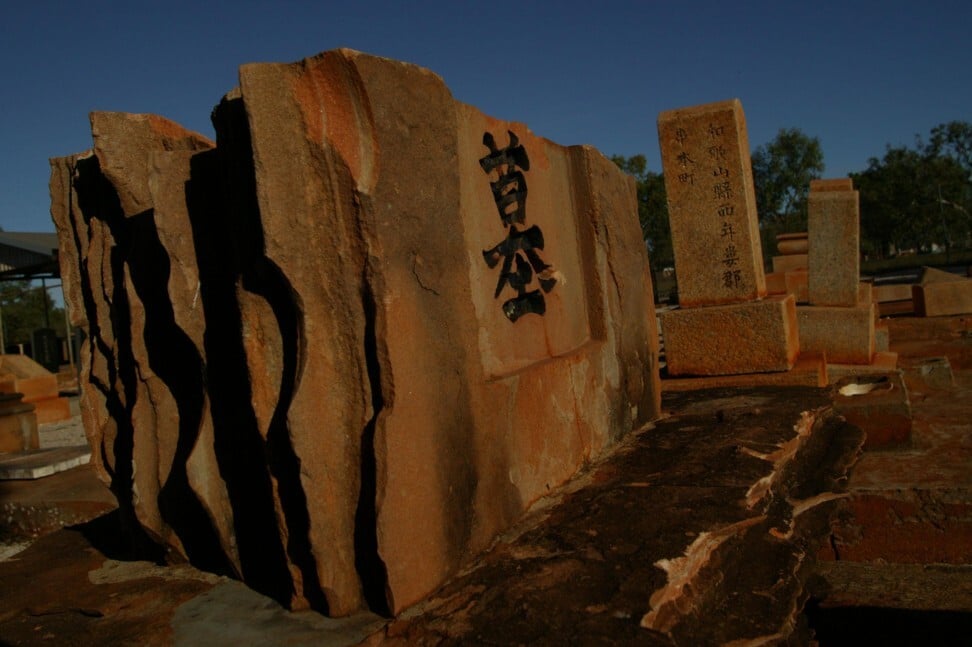 In an attempt to bypass the White Australia Policy while still showing outward support for it, arguments were put forward that the Malays were from British Malaya, and were therefore British, Martinez explains. "As soon as they were approved as British, Malays from all over Indonesia were brought in."
The Japanese were not pleased, and when a group of pearl divers from Japan were about to be deported, the riot on December 20, 1920 broke out. As the incident unfolded, two Japanese divers were killed and three Koepangers seriously injured; the severity of the situation became a national concern.
In response, special administrative powers were assigned to local white men by the police, Melbourne daily newspaper The Argus reported. "All the whites of Broome were sworn in as specials, and patrolled the town during the night," it read.
On December 21, Western Australia premier James Mitchell sent a telegram to prime minister William Morris Hughes, according to the Broome Historical Museum.
"At Broome last night thousand Japanese armed with clubs searched town for Koepangers. In melee two Japanese killed three Koepangers seriously injured. All white men sworn in special patrol. This morning Japanese wounded two Koepangers and their two white protectors. Armed returned soldiers under Captain Bardwell conducting patrols request police. Riot Act read police fear more bloodshed. As previously urged consider visit warship beneficial can on be dispatched. Will wire later reports."
The message was signed "Mitchell Premier".
The unrest continued over Christmas with more injuries reported, only to end on Boxing Day, when a peace agreement was reached. Naval help was called off.
It was not the first race riot to break out in Broome. Earlier incidents occurred in 1907 and again in 1914. The first was a clash between the Japanese and Malays, and the latter a clash between the Japanese and Koepangers.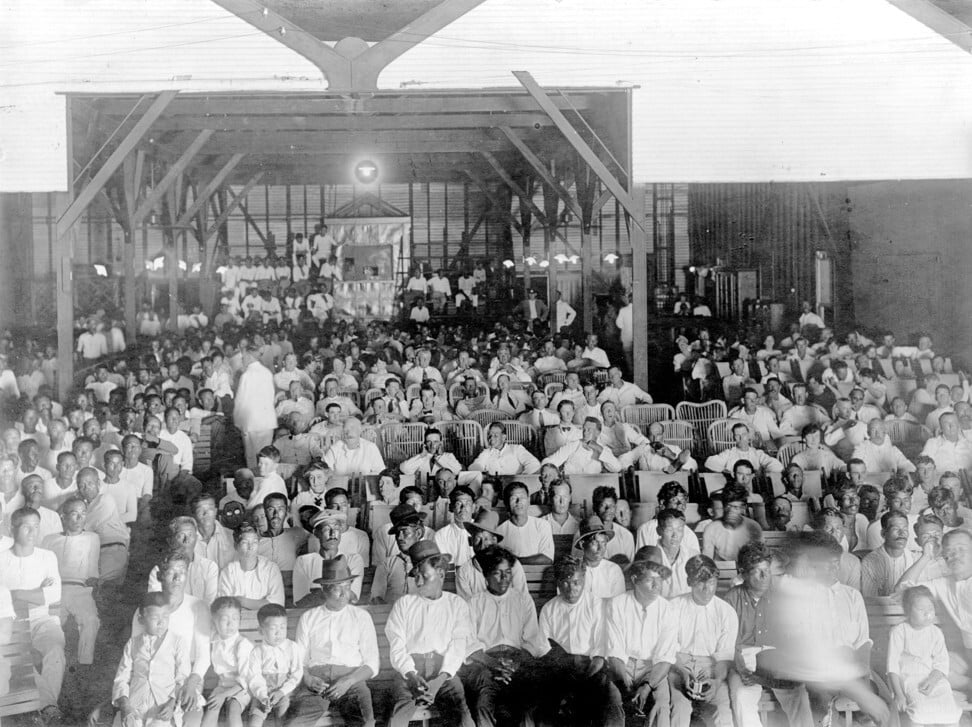 The Japanese in Broome had ambitions beyond diving. Some even ran ships under European names to get past laws that restricted them from doing so. It was Japanese-run ships that were the cause of the 1914 riots, as Koepangers who worked on them protested against the way they were being treated.
Most pearl luggers were run by Europeans, some of whom sailed in from pearling hubs in Indonesia, then the Dutch East Indies, and the Philippines. In Australia, "we were basically learning from others", Martinez says.
In the early days of the industry, Australians favoured Japanese divers. "There was an idea they would be better at diving. They are from Wakayama – there's an industry of diving in Japan. The most famous divers in Japan are actually women," Martinez says.
"There was also an idea that Japanese culture made them fearless, and there are some really scary stories of people taking risks to find pearls. The deeper, the more likely you are to die not making it to the surface. This myth that somehow they were the experts, I wouldn't fall for that."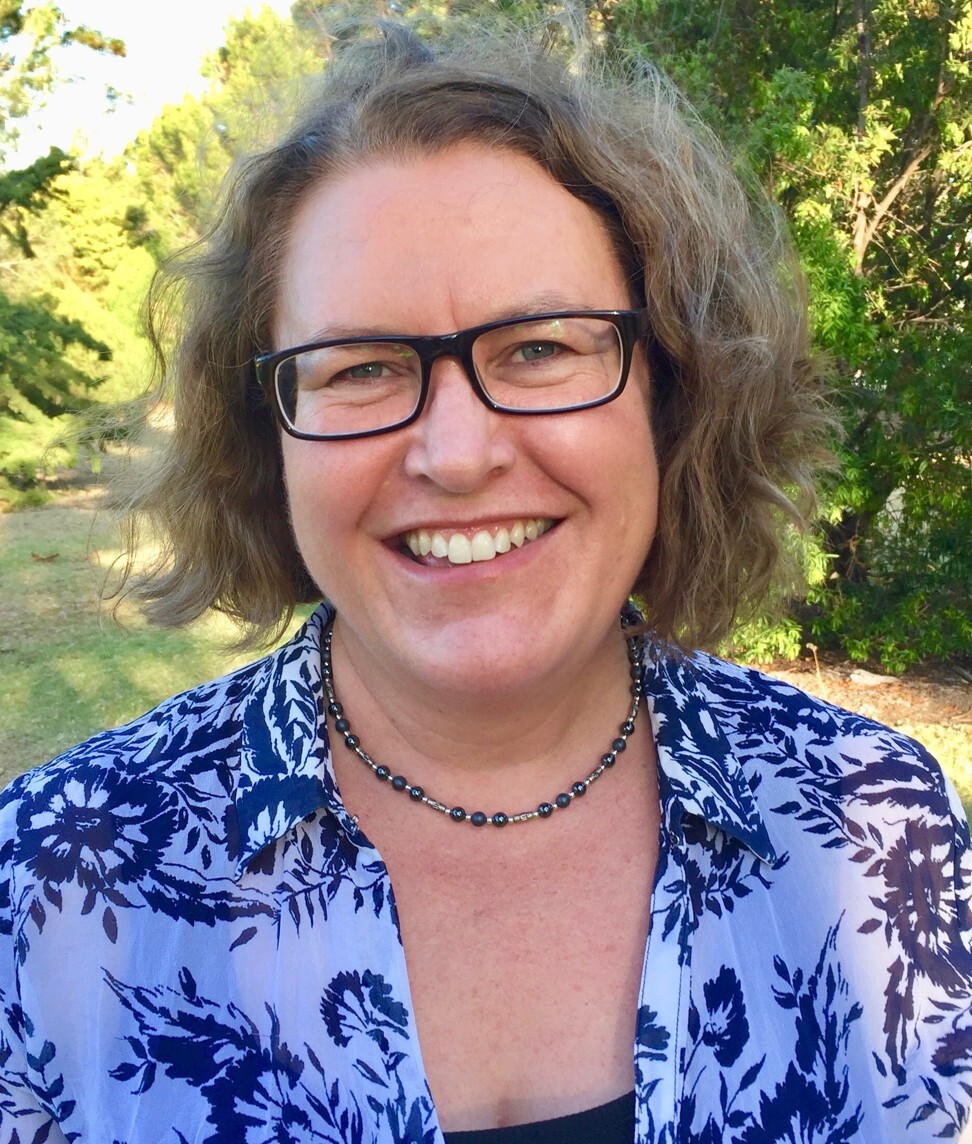 As Japanese "pearling hands" dominated the industry, their stories also dominated Broome, says Martinez, who, in 2015, co-authored with Adrian Vickers The Pearl Frontier: Indonesian Labor and Indigenous Encounters in Australia's Northern Trading Network.
The book focuses on the stories of divers from the Indonesian archipelago. As she explains: "I always had this idea if someone's story has been suppressed, you owe it to history to tell it."
In the industry's heyday, there were about 20 pearling enclaves off the coast of northern Australia, an area that crosses the Tropic of Capricorn and spans roughly 4,000km from Lyndon on the west coast to Rockhampton on the east.
By the early 1930s, the industry was experiencing contraction. It was hard to find markets and some areas had been overfished. Today, those pearling sites are no longer worked.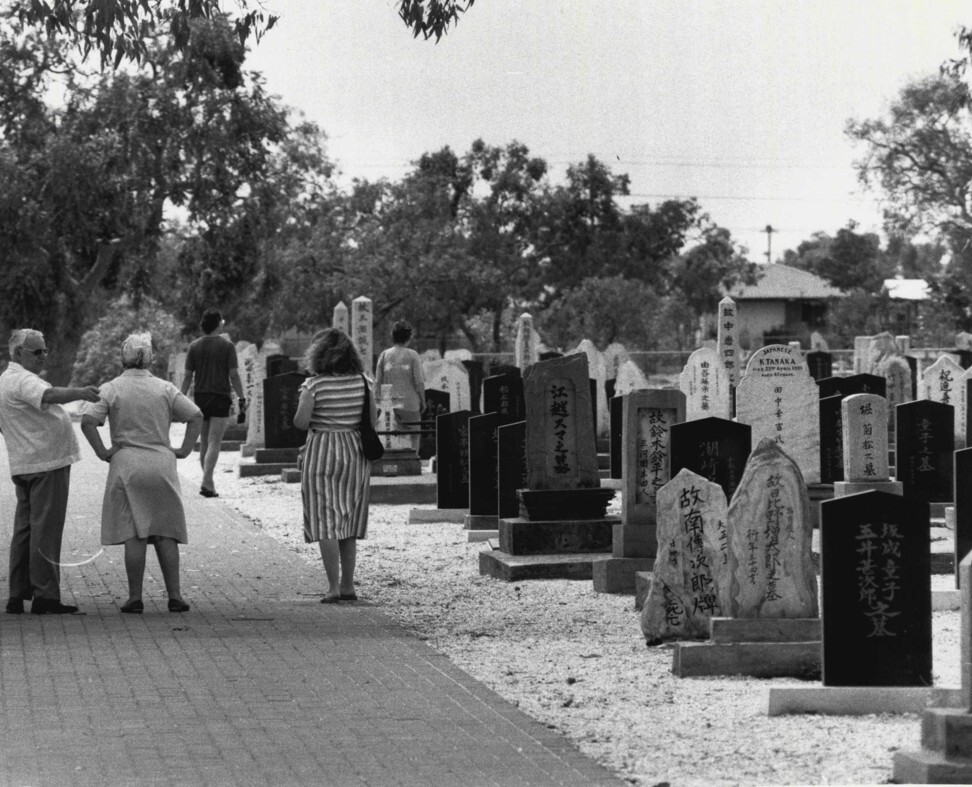 "There's no such thing as a pearl shell industry any more," says Martinez. Instead, cultured pearls are grown on farms.
The first attempt at setting up such a farm had been made by Japanese entrepreneur Yasukichi Murakami and Australian pearler Ancell Gregory in 1921, about 1,000km south of Broome at the Montebello Islands, according to the Museum of Western Australia.
The following year, however, legislation was passed to effectively ban the trade in cultured pearls, legislation that remained in place until 1949. In 1951, the first cultured pearl farm opened at Kuri Bay, 370km northeast of Broome.
Though the pearl shell industry no longer exists, remnants of its past can still be seen in Broome and most of northern Australia, as can the region's multiculturalism.
"The very first time I went to Darwin in the 1990s, there were men still walking the street wearing those white button-up suits of Asian-Aboriginal background. It's all still very much there," Martinez says.