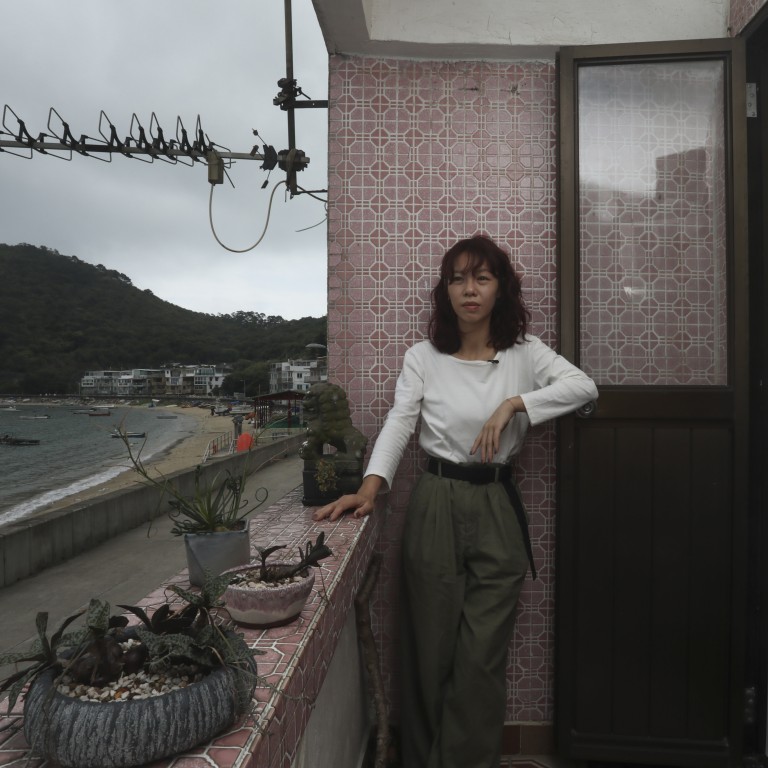 Minimalist living: how to use less and reduce waste by limiting what you buy and swapping stuff with other people – Hong Kong hairdresser sets example
'I want to be minimalist because it's a duty that comes with living,' says Kodi Wan, a Hongkonger who produces as little waste as she can and limits her buying
In 2011, she co-founded JupYeah, a group that holds events and has a website to help people exchange items they no longer need
When Kodi Wan Yat-ting found a loose bolt in the door of her new flat she went to her neighbourhood supplies store to buy a spanner. The shopkeeper was perplexed that Wan was buying a new tool just for the paltry task of tightening one bolt and he offered to lend her one.
It was then Wan, a 35-year-old hairdresser, realised consumption can become excessive and she embarked on her journey to a more environmentally conscious life.
In her small beachfront flat on Peng Chau, one of Hong Kong's outlying islands, Wan lives according to the principle of producing minimal waste. Greasy dishes are rubbed clean with a piece of bamboo fibre cloth so she doesn't need dish soap. When the cloth doesn't do the trick, Wan uses a bar of soap made from waste oil, which is also used to clean the entire house. When that's not enough, she relies on vinegar and baking soda.
Except for a tea table and a cabinet, all the furniture – and the fridge – is second-hand. Washable napkins have replaced tissue paper and paper towels. Beeswax wrap is a substitute for cling film. Her toilet rolls are made from recycled paper.
Piled up next to the door are cans, light bulbs and plastic wrapping ready to be taken to the community recycling centre, and reusable packaging to be returned to the store.
"I want to be minimalist not because it is my hobby or because I am picky with the quality of my life. It's a duty that comes with living," she says. Being on Peng Chau means she has ready access to a local composting station run by a non-profit.
While finding another use for waste can reduce a person's carbon footprint, Wan says it is more important to avoid creating waste from the outset. That means shopping at package-free stores for daily necessities and food for her vegetarian diet, and reusing glass jars and coffee bags.
Still, avoiding product packaging can't be greener than getting rid of the urge to buy. "Reducing waste from the source means understanding what's needed and what's not in your life," she says.
"Being a minimalist is as much about reducing personal waste as it is about being less dependent on material goods. You start to realise many things you consume aren't necessities."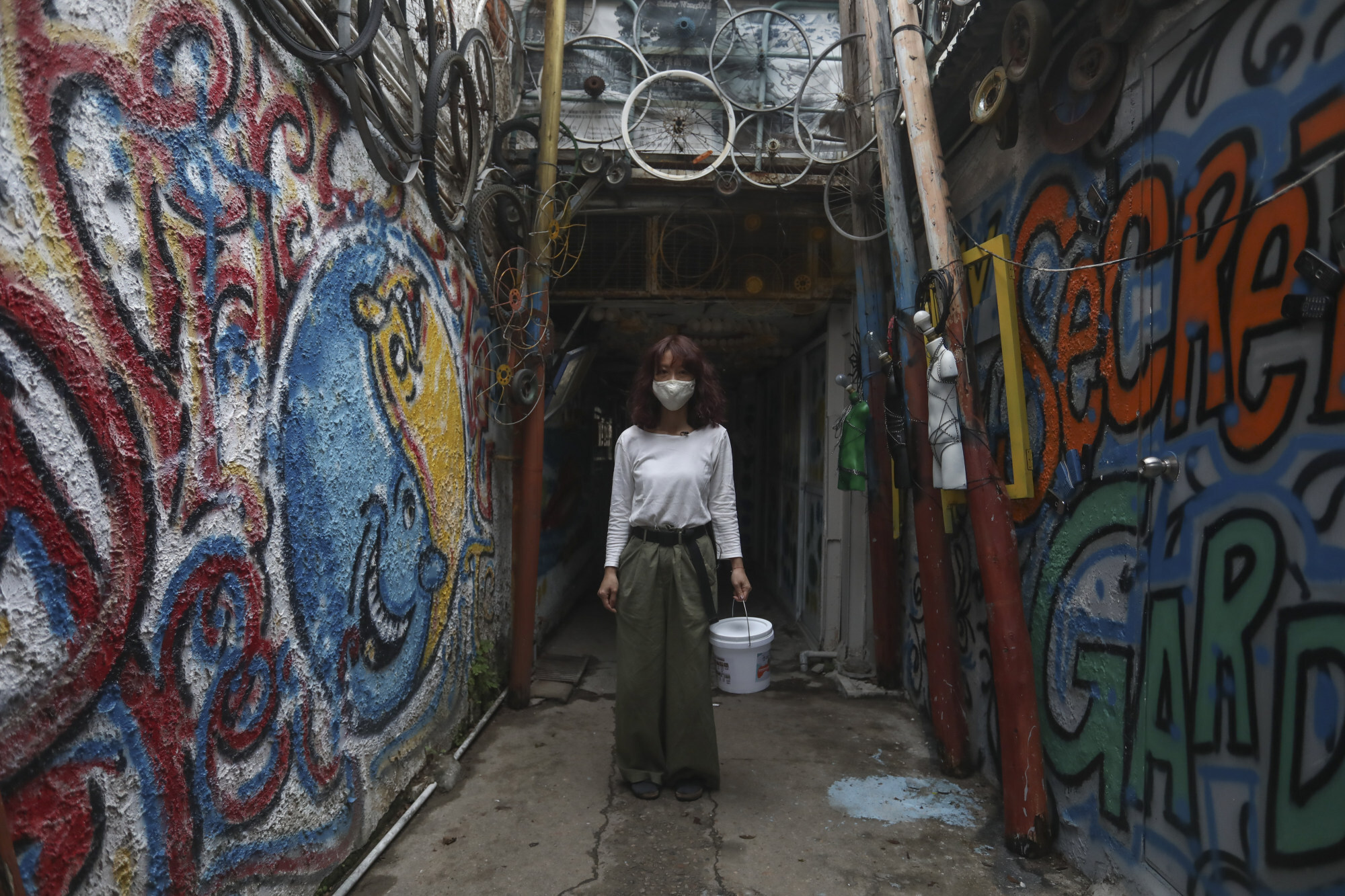 In 2011, she co-founded JupYeah, a group that holds events and a website to help people exchange used items.
The first event was a Boxing Day party for Wan and her friends and they wanted to do more than eating and drinking. The result was a mini pop-up shop where each took from their homes what they no longer needed.
"Although those weren't rubbish and only things that everyone contributed, it was already a sea of items," says Wan. "Having processed more than 100,000 items all these years, I feel bloated from materialism."
The more Wan catalogued items for the JupYeah website, which offers used goods to be exchanged – from massage chairs to boots and dresses – the more she was repulsed by the idea of buying new products.
Running JupYeah – which means "to tidy up" or "to grab" in Cantonese – introduced Wan to environmentalism. With summers getting a little hotter and a little longer every year, emphasising the growing threat of climate crisis, many in the green movement are increasingly concerned and even defeatist. But by running the website, Wan realised something can still be done.
She hopes the group will encourage people to buy less and reuse and swap existing products.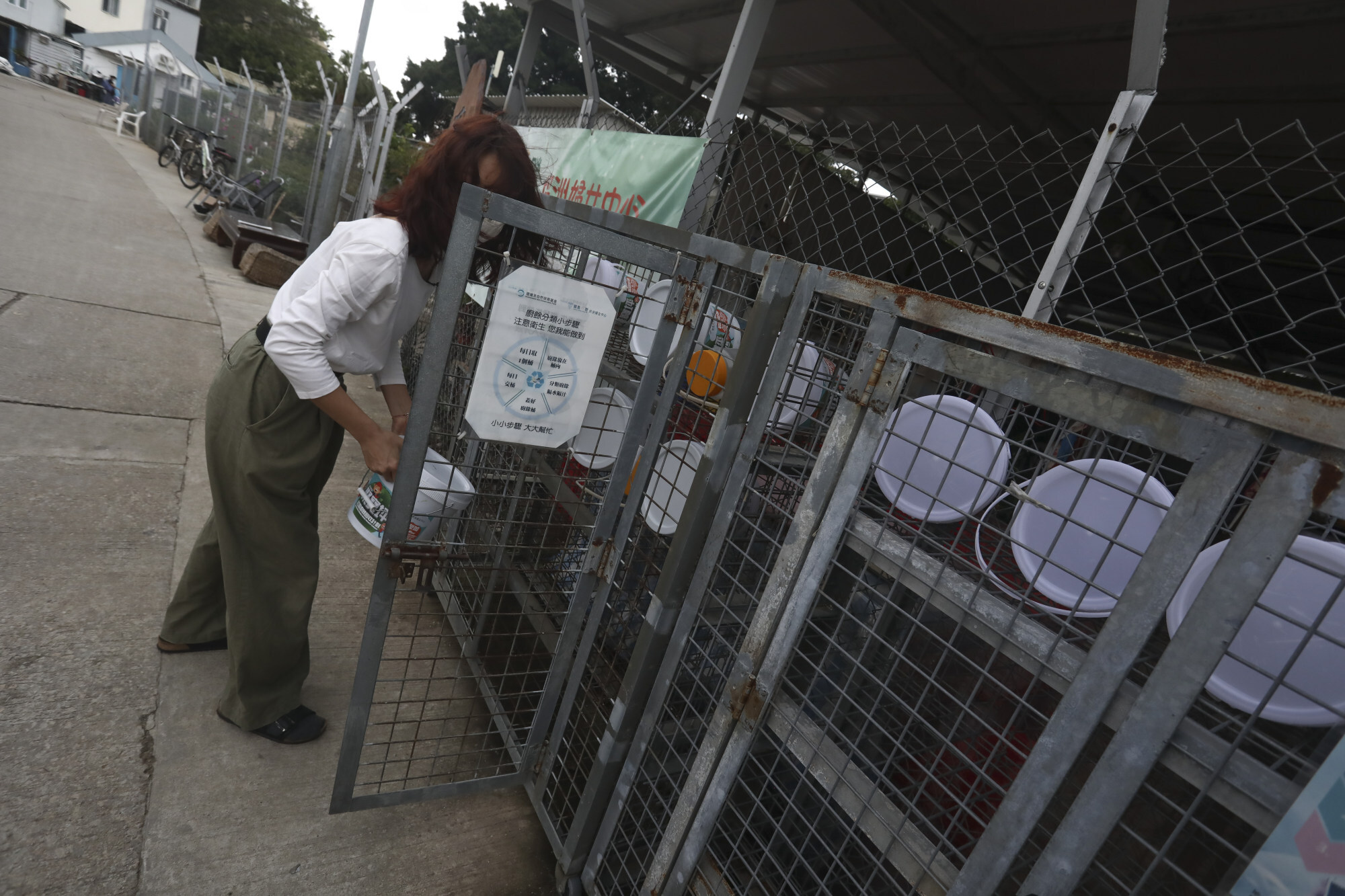 "I cannot do everything and save everyone. As urbanites, we have too many tasks occupying our lives, and we fail to recognise everything we do has a cost and a consequence," she says.
Wan has set herself the goal of producing no waste in her everyday life, which she says is an ambitious but worthy goal.
"There might not be a zero-waste lifestyle. There might still be 0.1, 0.001 or 0.0001 waste," she says. "It's not about how much you can do but whether you have tried doing it."