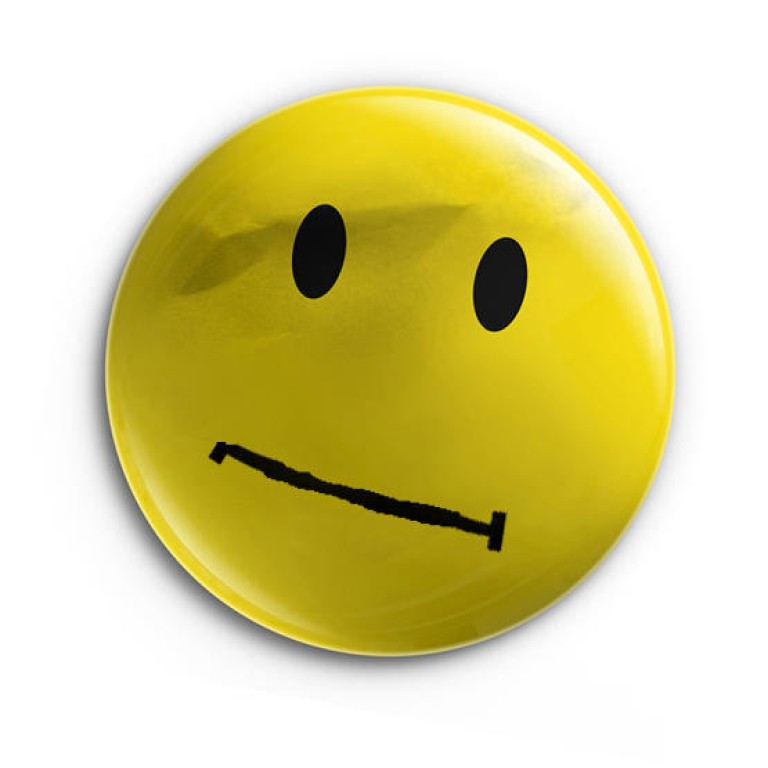 Comedy club battles could leave everyone laughing
A turf war of sorts has been bubbling away on Hong Kong's comedy circuit, but the payoff may just leave everyone in a better humour, writes Jonathan Maloney
Some things just aren't funny - even to a comedian.
For example, meet stand-up comic Chris Musni, who says he was banned from SoHo's TakeOut Comedy Club after reaching out to another promoter. Instead of getting too down in the dumps, Musni went on to set up Brew Ha Ha, a regular comedy night held in the Hong Kong Brew House in Lan Kwai Fong.
It may look like a lot of laughs, but even the world of stand-up comedy isn't immune to the kind of backbiting seen in other sectors of ultra-competitive Hong Kong. With three busy comedy promoters in town and a limited pool of comedians, there are bound to be some tensions, but these have been partly eased by the launch of the all-inclusive
www.comedy.hk
website which embraces comedians and promoters from all of the comedy clubs in an effort to showcase everything that's on offer.
Even with this, there's no denying the local stand-up scene has been shaken up by the arrival of the TakeOut Comedy Club. Launched by Jami Gong six years ago after he arrived from Chinatown in New York City, TakeOut has gone on to dominate the amateur scene with weekly shows in English and Cantonese, comedy classes and a newly opened branch in Shenzhen.
"The scene is growing here and around Asia," says the loquacious Gong. "It's amazing to see our comedians progress and get better and funnier. We are getting more people coming to watch us and, as a result, we started weekly Chinese shows this year."
When you add its shows in Singapore and Shanghai, and its headline acts appearing at the MGM Macau, TakeOut Comedy Club appears to be doing everything right. Before Gong and his disciples came along, Hong Kong lacked a definitive homegrown stand-up scene. While the Punchline Comedy Club has been running for almost 20 years with a strictly international line-up, TakeOut appears to be taking a different approach by throwing everything except the kitchen sink at the comedy scene in Hong Kong.
Crucially, this includes the nurturing of amateur local talent. "We are catering to everyone," says Gong. "We teach stand-up comedy and have improv workshops, and feel we have set the bar for stand-up comedy in Hong Kong and Asia."
Unfortunately, that bar may not have had very far to rise in the first place. John Moorhead, founder of the Punchline Comedy Club, says: "There are some great local shows but apart from the odd show here and there where they might have one professional, most of their shows are made up of local expats - so it is an amateur night; people need to realise this as it is not normally made obvious. These groups are really great and have a place but they are amateur."
Punchline's approach has been clear from the get-go. "We make no excuses that we target English-speaking expatriates and fly in international professional comedians for every one of our monthly shows," says Moorhead.
Hopefully, this constant exposure to well-regarded international comedians will reap benefits for local comedians and audiences. Nick Milnes, a comedian and comedy workshop instructor for
www.comedy.hk
an international events promoter, says: "The academic distinction between local or expat comedians and professional overseas comedians will begin to disappear."
Distinctions aside, the banning of a performer for attempting to work with another promoter induced tensions within the comedy scene. The joviality at local nights had an inclement tincture once the spotlights were turned off. "Local comedians were informed that performing at other events held at the same time as TakeOut nights would be viewed as competing against it," says Michael Dorsher, co-organiser of the Brew Ha Ha nights and the founder of
www.comedy.hk
In response to TakeOut's restrictions, Brew Ha Ha initially held its stand-up nights at the same time as TakeOut's Cantonese shows to ensure there would be no conflicts among its English-language comedians. Unfortunately, after Brew Ha Ha's first event, TakeOut stopped its monthly Cantonese show. "We were then stuck again with trying to find a time that would not cause local comedians stress or loyalty tests," says Dorsher.
However, whether TakeOut's high-spirited - some might say zealous - approach to its mission to bring stand-up comedy to the Hong Kong masses actually succeeds is beside the point. Even its competitors agree the club deserves kudos for what is the most concerted push by any promoter to make comedy widely available in the city. Moorhead agrees, adding: "These groups are really great and definitely have their place here."
For a comedian, finding a place of their own on stage is not as easy as it may sound. Practising in front of a deadpan mirror doesn't usually provide enough preparation for the harsh realities of a live audience. People have been trying to be funny since the was written.
The stand-up scene in Hong Kong has roots going back to 1994 but there is no unified audience across the linguistic divide. While Chinese and other Asian cultures traditionally find laughing loudly in public to be a boorish display of ill-manners, Westerners have no qualms about the buoyant head-tossing commonly seen at stand-up nights across Australia, Canada, the US or Britain.
The irony and sarcasm that are mainstays in the West often seem at odds with traditional slapstick Chinese shows, which hinge on puns and physical gags.
Audience participation is part of a successful stand-up comedy show, yet in Hong Kong, putting the spotlight and microphone on an audience member can sometimes go down like a lead balloon.
"Local audiences tend to freak out or shut down," says Gary Jackson, known as Gweilo Jackson to TakeOut regulars. Culturally, there is more leeway with Western crowds accustomed to audience interaction than Chinese audiences expecting skits or performances filled with slapstick and physical humour.
Vivek Mahbubani, a bilingual TakeOut veteran, adds: "People come with the mentality they are there for a performance and don't want to interrupt the show by responding, which often makes for an awkward pause when you ask an audience member something random like 'Are you single?'"
Linguistically, there are challenges too. "Cantonese is a very direct and literal language, so very often sarcasm and irony don't work very well. You have to describe your situations better as people can easily take what you say as the truth," Mahbubani says. However, not all local crowds are so reserved, according to Dorsher. "Once locals get into a show, they can be the most uninhibited responders."
Still, stand-up hasn't become as commonplace as Hong Kong's ubiquitous microphone humiliation, karaoke. It might seem that way after almost 20 years of regular international headliners and a growing local Cantonese amateur scene coupled with a Hong Kong International Comedy Festival, now in its sixth year. But on closer inspection, the festival's billing is less cosmopolitan than it seems: while featuring at least three international full-time comedians from New Zealand and the US, the line-up is still made up mostly of locals.
It isn't anywhere near the Edinburgh Festival, let alone a fully international Hong Kong comedy festival - yet. Then there's the fact that the only stand-up show in town that actually pays local comedians (Punchline only pays international acts; TakeOut doesn't pay, Gong says, "unless you earn it") appears to be the new kids on the block, Brew Ha Ha.
As Dorsher says, "comedians ultimately need to be able to earn a decent living in Hong Kong via comedy. That's a goal I keep in my sights with each new development we work on."
The road to a successful stand-up scene lies in building up a pool of local talent capable of pulling in regular paying crowds - because without money in the bank, there's no motivation for comedians in Hong Kong. Moorhead believes the future lies in the Cantonese scene, "as they have the means to turn it into a living, rather than local expats who have a day job and do stand-up for fun".
In an effort to keep their show alive, Musni and Brew Ha Ha will hold their stand-up nights at 11pm on the first Saturday of every month - conveniently after TakeOut's shows have finished.
And while not everyone in town may share the same funny bone, what is clear is that the stand-up comedy scene is very much alive in Hong Kong. We have the cosy, intimate venues just ripe for a rollicking. We have the performers and the audiences. Maybe it's time for a good laugh?
This article appeared in the South China Morning Post print edition as: Laugh lines