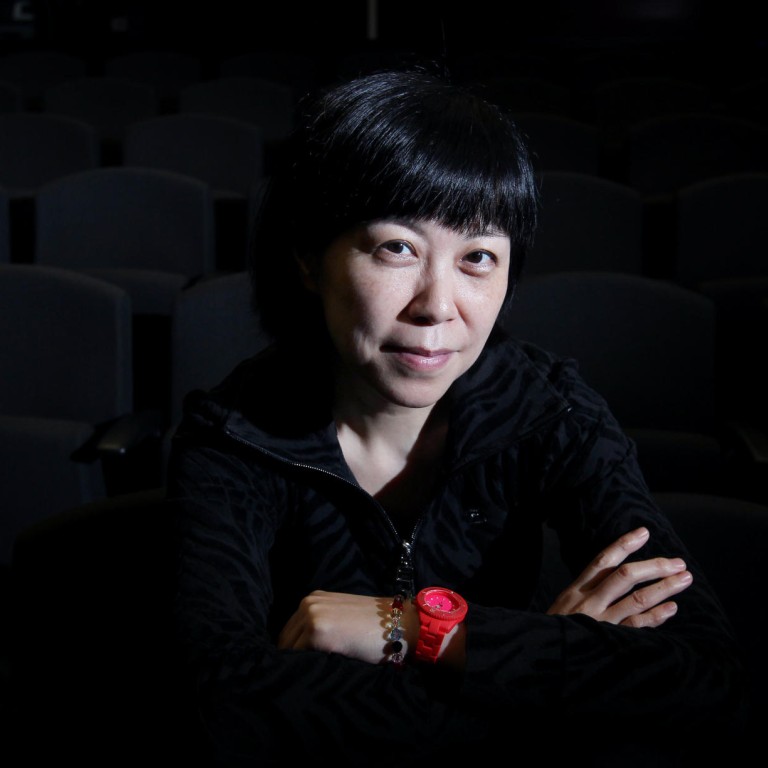 Shining a light on a Chinese-American female film pioneer
S. Louisa Wei's documentary illuminates the life and times of a pioneering Chinese-American woman filmmaker in Hollywood, writes Rachel Mok
The name Esther Eng may not ring a bell with many people, even Chinese film buffs, but S. Louisa Wei is determined to remedy this situation with , her documentary about the pioneering Chinese-American filmmaker that is making its world premiere at this year's Hong Kong International Film Festival.
Wei has been fascinated with the subject of women filmmakers since, at the age of 15, she viewed the 1985 debut film of Hu Mei, the leading female figure among the mainland's Fifth Generation of directors. focuses on the life and love of its 15-year-old protagonist, who works as an army nurse until her retirement decades later.
"As a teenager, seeing this film moved me a lot and it was very inspiring because it spoke from a girl's point of view," Wei recalls in her office at City University.
Hu's film differed from other films she had seen, but she couldn't explain how female directors made films in a "slightly different film language" until years later, when she pursued a comparative literature - film studies PhD at the University of Alberta.
Now an associate professor with the City University of Hong Kong's school of creative media as well as a documentary filmmaker and writer, Wei's academic publications include a book (co-authored with Y. Yang) on (2009) that features 27 interviews with directors such as Hong Kong's Mabel Cheung Yuen-ting, Barbara Wong Chun-chun and Aubrey Lam Oi-wah.
Wei says a male colleague once told her that he felt female filmmakers always made things differently, which made it hard to include them when looking at trends in mainstream film history.
Wei begs to differ. "To me, not all films directed by women can be labelled as a 'woman's film'. [A] woman's film is one that looks at things from a woman's perspective, and speaks in a woman's voice with strong subjectivity. It's about how women perceive time and space," she says. "As I looked into film history, I wondered why there were all the men but no women were mentioned. Later I realised there were a lot of women, just that they were not written into history."
, a follow-up to Wei's directorial debut, , seeks to remind audiences of Esther Eng's significance in a male-dominated film industry. Born in 1914 in San Francisco, Eng - she was originally named Ng Kam-ha but changed her surname for easier pronunciation by English speakers - directed her first film, , when she was 22 years old.
She went on to make nine more films, including , a 1941 feature in which Bruce Lee made his film debut. Eng's final film, , came out in 1961. Eng then went into the film distributing business, and also opened three successful Chinese restaurants in New York.
Wei first came across Eng's name in 2001 while conducting research on female directors for an academic course she was teaching in Hong Kong. Wei was thrilled by how the filmmaker broke into Hollywood, directing her first film there in 1935. But she was also surprised that Eng did not have a more prominent place in film history.
began to take shape when four photo albums and dozens of movie stills of Eng, dating from 1928 to 1948, were delivered to the Hong Kong Film Archive by a San Francisco-based film enthusiast in 2009.
The result is a documentary that not only gives a biographical account of the director but also shows her to be an inspirational icon who broke gender, cultural and other barriers in her time.
Over the course of making the documentary, Wei was most moved by the way that Eng's friends and co-workers remained protective of her. Eng, who died in New York in 1970, was known among close friends as a heavy gambler, but none of them were willing to talk about this in front of the camera.
On the other hand, although Wei was reluctant to highlight Eng's sexual orientation in , the director's lesbianism was an open secret among her friends, associates and even the media. Throughout the documentary, Eng's friends called her "Brother Eng" while their children referred to the filmmaker, who often wore suits and kept her hair short, as "Uncle Eng".
"I was moved by how everyone just accepted her as she was. Even nowadays, can we accept our friends who may dress or do things in a different way?" asks Wei, a mother of two. "Why should people living in our time still be fussy about how other people live their lives?"
The mainland-born Wei spent much of her childhood in Fujian province and her undergraduate years in Xian before going to Canada for further studies. She has been teaching and writing in Hong Kong for the past decade.
Wei hopes her documentary will inspire audiences. "Eng broke all sorts of barriers. Though born in the US, she strove to learn Chinese and wrote her scripts in Chinese. And she strove for excellence while conditions [were] not in her favour. In fact, she [insisted on] making films for Cantonese audiences as well - that's also something local filmmakers are striving for [now], isn't it?"
Golden Gate, Silver Light,
This article appeared in the South China Morning Post print edition as: Shine a light