LIFE
Get more with myNEWS
A personalised news feed of stories that matter to you
Learn more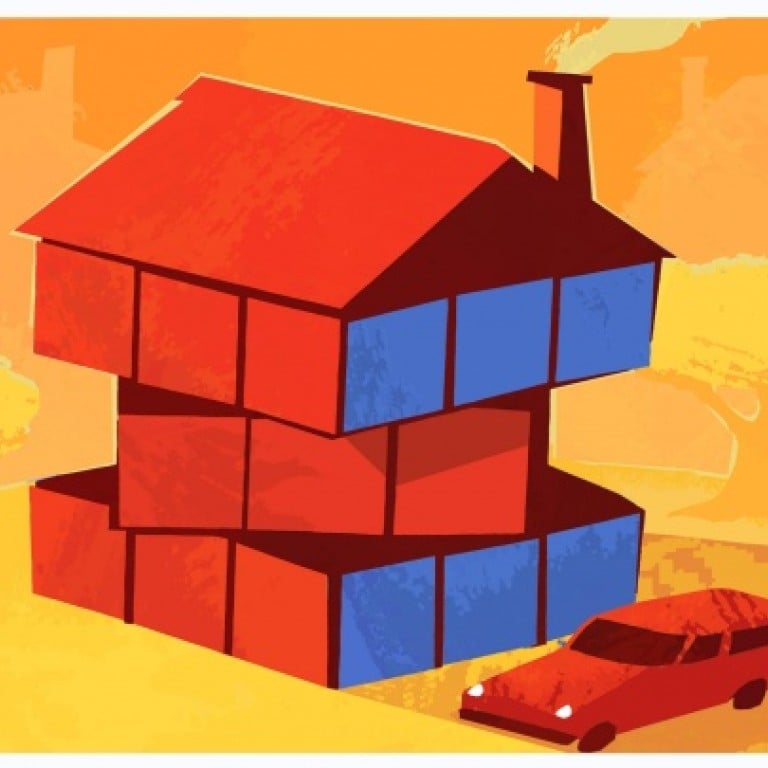 Smart buildings - which can adapt to climate, residents' needs and energy sources - are seen as vital for sustainable cities of the future, writes Jamie Carter
The front door sees you coming and opens automatically, lighting your way to the kitchen and switching on the kettle. Your most-watched television channel appears on the screen while a hot bath starts running, sending you an SMS when it's ready. And what makes this home-of-the-future scenario part of something much cleverer - a smart building - is completely hidden from view.
From wind turbines and rooftops farms on apartment buildings to windows that darken in bright sunlight and even nano-coatings on walls that sense when someone inside moves, this is the stuff of the smart building.
"A smart building is one that operates dynamically and with autonomy to maintain the safety and comfort of its inhabitants," says John Milton-Benoit, general manager at Ireland-based United Technologies Research Centre, which focuses on building systems and smart grids. "It automatically accounts for factors such as weather conditions, system and subsystem performance, energy pricing data and energy consumption to operate at peak efficiency."
It may also generate its own energy. Howick Place in London is a brand new sustainable, smart building that comprises both apartments and office space, and it has photovoltaic roof panels to produce its own solar energy. "One of the most powerful tools … is the use of Combined Cooling, Heat and Power," says Howick Place's architect, Jonathan Carter. "This system essentially uses a gas source to provide electricity with heat generated as part of this process. The heat is then diverted to provide hot water and heating for both residential and office, and cooling for the offices via absorption chillers."
That helps it emit a fifth less CO 2 than regulations require, but Carter thinks there's more to being smart than simply being green. "To be considered really smart, a building needs to respond positively to its environment on many levels," he says.
As well as including 190 indoor secure spaces for bicycles, Howick Place's residents are invited to join a car club to reduce use of private vehicles. But it's what's on top that's really interesting: a roof garden complete with bird boxes. "It not only creates a very pleasant environment for the building's users, but also provides an important habitat for flora and fauna within a city setting," says Carter.
Whether a building is viewed as being green, as well as smart, depends largely on outward appearance. "Some can be seen as a 'beacon' of green, such as the three fixed wind turbines on Atkins' Bahrain World Trade Centre towers," says Bertil de Kleynen, director of architecture and landscape in Asia-Pacific at Atkins, "whereas others are completely hidden from the eye, such as ground source heat pump systems that effectively live in the pile foundations buried deep beneath the ground."
There is, however, an important difference between green buildings and smart buildings. "Smart buildings go a step further," says De Kleynen. "Smart buildings can imitate intelligence by responding to their occupants' needs."
He describes buildings that "snooze" when not in use, and which can tap into residents' personal preferences, habits and requirements. "When you arrive at the lobby the lift car is waiting for you, and already signalled to your destination floor," he says.
It's likely that smartcards and cellphones will soon be habitually used as front door keys, much as ID cards in offices already are, or possibly even face recognition cameras.
At the same time smart buildings can respond to changing weather conditions outside. "A physics-based understanding of how buildings operate is necessary to deliver a truly smart building where the benefits realised are far greater than those returned simply by using pre-set thermostats or motion-activated lighting controls," says Milton-Benoit.
Some smart home systems already try to balance efficiency with control, automatically opening and closing blinds and windows to capture or repel the warmth of direct sunlight; the goal is to maintain a constant temperature. Changing its "skin" to adapt to the weather isn't all a smart building can do. Self-healing and even self-cleaning concrete are also on the horizon as nano technology takes hold of yet another sector.
"Nanotechnology and biotechnology are helping tailor building materials to the environment," says De Kleynen, who explains that special coatings on walls can ensure that a workspace is illuminated, or its climate controlled, in direct response to a person's presence.
The stakes are high, with buildings already responsible for more than 40 per cent of the world's energy use. With the number of city dwellers on the planet set to rocket to 75 per cent from today's 50 per cent by about 2040, the need for ever smarter and more efficient buildings is going to be on a steep upward curve for decades.
"Smart buildings and future-proofing is extremely important for the next generation of cities," says Qian Yingchu, head of sustainability for China at international consultancy Faithful+Gould. "While cities are seen as natural units for driving innovation and higher standards of living, cities increasingly face a range of risks that are likely to threaten their long-term prosperity if not managed in the right way. There are cities in the world right now that are 'dying' from within because the right policies were not put in place."
Qian predicts that the demand for smart buildings in Asia-Pacific will soar, driven largely by China.
"In the Asia-Pacific region the building stock is expected to grow at an average of over two billion square metres per year for the foreseeable future," says Qian. He insists that for a building to be considered smart, it must be adaptable to everything from climate change, flooding, cyclones and droughts to environmental waste and an increasing reliance on alternative energy - and literally become part of city-wide policies for sustainable public transport and energy use.
"The potential for smart building technology deployments is all but untapped," he says, though there are problems with aligning a building's control system so closely with city-wide policies.
"If the building receives a request to reduce energy usage during the day while the resident is away, the building control system could reduce power supply to the hot water tank," says Milton-Benoit. "At the same time, research shows that residents don't want the city to tell them when they can or can't take a hot shower."
Smartphone apps that monitor heating, lighting and more besides will all become popular, though just as crucial are "set and forget" systems that make their own decisions. Smart buildings might slash energy use and help governments "future-proof" cities, but it's all got to happen on their residents' terms.
This article appeared in the South China Morning Post print edition as: Automatic for the people