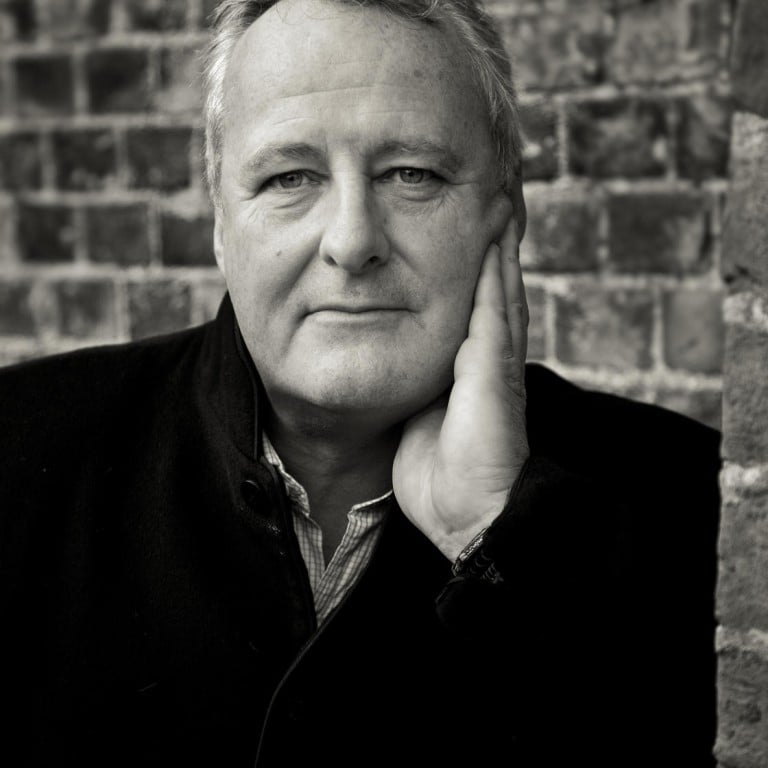 Musical theatre's James Cundall a showman at heart
Musical theatre impresario James Cundall takes high-profile stage shows around the world, but he only arrived at his calling via farming and asset management, writes Madeline Gressel
Before James Cundall became the founder and CEO of Lunchbox Theatrical Productions, which brings international musical theatre productions to Hong Kong, Singapore, Australia and New Zealand, he was an executive in asset management. Before that, he was a farmer's son.
"My career has taken many different turns," Cundall says. "I somehow went from being a farmer's son in the north of England to being a financier in Hong Kong."
How did a farmer's son become attuned to the charm of American musicals? "My father had the LPs, all the old Rodgers and Hammersteins. When I was a child, we would go to see them in an open-air theatre in a city called Scarborough. They had these massive productions - the theatrical equivalent at the time of [Baz Luhrmann's] new - with casts of hundreds. And that's where I fell in love."
Cundall's favourites in those days were the Rodgers and Hammerstein hits of the 1940s and '50s, such as and . "But that was a long time ago." Now, Cundall and Lunchbox Productions, which he founded in 1999 with wife Rebecca, work to bring updated but classically colourful shows to Hong Kong. The shows cover a range of styles and tastes - from one-man comedy shows to ice-rink spectacles - but they share an effervescent levity and a perceptibly high profile.
Today, the productions are a familiar presence, recognised in the MTR and in local magazines. There's usually something on, be it , , or an Andrew Lloyd Webber.
Cundall had to contend with an audience largely unused to Western musicals and ill-disposed to spending money on shows.
In 1992, Cundall and a small group of friends came up with the idea of bringing large musical productions to Hong Kong, which had never been done before. "Pop music was coming in, and there was the odd dinner theatre in the Hilton Ballroom. This was a time when the big shows were just emerging out of London - , , and ."
The first attempt was , a show based on the life of American showman P.T. Barnum, which Cundall transported from London's West End. "Suffice to say it was an abject failure," Cundall recalls drily. "We knew nothing about producing shows. It was too early. But we learnt an incredible amount."
The next attempt was Cundall's old favourite, , followed by and Cirque du Soleil. By its fourth show, Lunchbox was turning a profit and Cundall had an equation for success. Big shows with high name-recognition were key. "If you have to explain what it's about, don't do it," he says. Shows like were raising their profiles globally and becoming easier to sell. "These musicals became a brand, like a Louis Vuitton handbag, so when we came to market a big show, people had already heard about it or perhaps even seen it overseas."
In 2004 James returned to London to re-establish Lunchbox Theatrical Productions, which now has branches in the UK, Australia, New Zealand, Hong Kong, Singapore and the Philippines. By this time, he had left his job as chief executive of Rothschild Asset Management in Asia. In 2004 he co-founded the Imperial Ice Stars, a company of 26 championship skaters who perform renditions of romantic ballet classics including , and on ice.
Cundall attributes a portion of his success to his experience in asset management. "Any fund manager will tell you that the job is about risk management and wealth creation, and that's very true of my business now," he says. "Everything I ever learnt in management, I use on a daily basis. And bizarrely, I use the skills I learnt as a farmer's son every day, too." He cites good spatial reckoning, and an ability to deal with the unexpected.
Lunchbox Theatrical Productions has changed Hong Kong from a city with no Western theatrical life to speak of to one with a healthy, if limited, musical theatre ecosystem. Cundall is modest but proud. "I would be very happy to think that we have played a part, with the 80 shows we've brought to Hong Kong in 20 years, at bringing a bit of lighthearted entertainment. Events such as the Arts Festival bring the culture, and we've worked with local companies to broaden the spectrum of what's available in Hong Kong. There are so many local companies doing amazing work. We're just one part of that. It's a nice symbiotic relationship."
Lunchbox just wrapped a run of in Hong Kong and Cundall is brimming with ideas for the future. "There are so many shows we'd like to bring to Hong Kong: Andrew Lloyd Webber's , , and the Blue Man Group. The list goes on."
Still, despite the overall success, Cundall struggles against Hongkongers' disinclination to relax and enjoy life. "People are trying to make money and entertainment comes pretty far down their list of priorities. We have to tap on the window and say 'Come out!' People have limited leisure time and limited leisure dollars nowadays, and there are so many ways to spend them, that if they decide to come to one of our shows, we had better give them a really great evening out. That's my job - to pass on entertainment and make sure they leave happy. That's what gets me out of bed every day."
This article appeared in the South China Morning Post print edition as: A showman at heart