LIFE
Get more with myNEWS
A personalised news feed of stories that matter to you
Learn more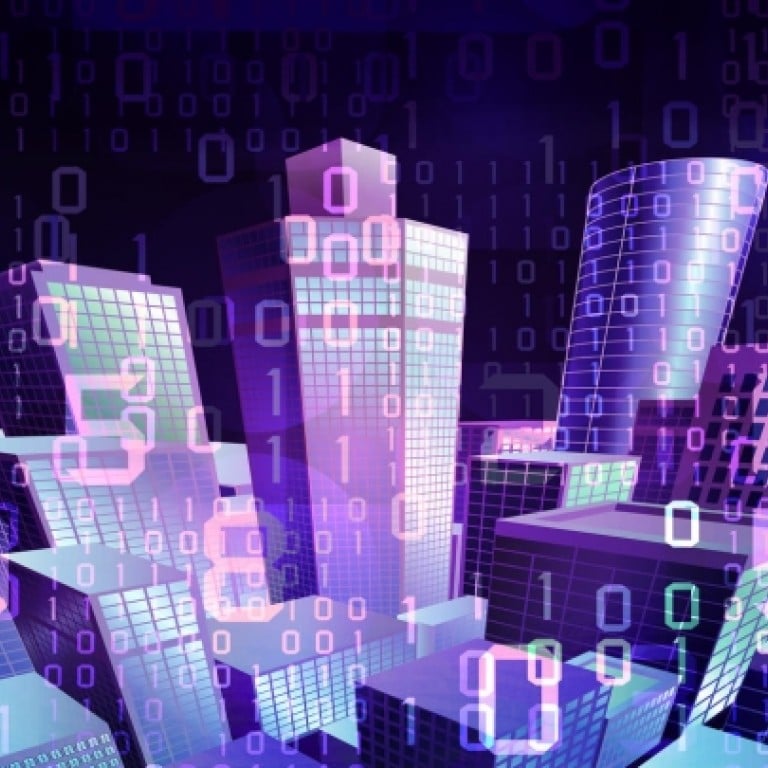 Advocates for open data in Hong Kong says citizens should have easier access to information
Advocates for open data in Hong Kong argue that giving citizens greater access to public information will lead to a better society. But it's not always easy to get hold of facts here, as Elizabeth Choi discovers
Among those contributing to the din at Delaney's pub in Wan Chai on a recent Thursday evening was group of about 20 people, discussing, of all things, data. They were members of Open Data Hong Kong (ODHK), a loose community of web programmers, journalists, academics, NGO employees, consultants and analysts who believe access to data by citizens can lead to a better society.
While it's not a typical subject for a pub conversation, the use of public information and statistics has attracted considerable attention from the broader community in recent years.
In retail, it has dramatically affected the way e-commerce sites anticipate supply and demand. In Hollywood, it was the storyline behind , which shows the use of baseball statistics by the Oakland Athletics team in its 2002 Major League draft. In politics, it launched the career of American statistician Nate Silver who, during the 2008 presidential elections, correctly forecasted the winners of all 35 US Senate races.
But for the people behind ODHK, the idea of open data is simply how to ensure engaged citizens can play a role in shaping public policy.
"Open data is a subset of a larger topic, which is open government," says Douglas Bastien Wai-Chung, one of group's designated organisers and community manager for leading department store.
Governments will ultimately decide on policy but that doesn't mean they should have a monopoly over policy development and analysis. "If government shared the knowledge that it has while trying to arrive at some of its solutions, it could tap into a much broader base that is perhaps even more skilled and more engaged," Bastien says. "Engaged citizens have better solutions."
Although ODHK began meeting just three months ago, the seeds of the open data movement in Hong Kong were planted about four years ago, says knowledge management expert Waltraut Ritter, who founded Knowledge Dialogues, a think tank engaged in projects focused on innovation and intellectual capital.
A former professor at Nanyang Technological University in Singapore, Ritter has been a keen observer of the evolving data scene in Hong Kong since her arrival in 1997.
Open data came to international attention in 2008 when the Organisation for Economic Co-operation and Development signed the Seoul Declaration for the Future of the Internet Economy. Among other things, it maintained that members would "uphold the open, decentralised and dynamic nature of the internet" to enable its ongoing expansion and contribute to innovation, and ease of access. More than 30 countries, including Britain, Japan, South Korea and the US, were signatories.
The Hong Kong government slowly began responding to the trend by hosting workshops the following year to foster business collaboration and create a marketplace of ideas.
In 2011, the government launched Data.One, an online portal to "facilitate the wider dissemination of Public Sector Information (PSI) for value added reuse". Information provided on the site covers subjects such as charitable fundraising activities, water quality and weather data. The aim, it said, was to aid Hong Kong's development as a "knowledge-based society". At the same time, the government funded a HK$1 million marketing campaign to push open data into the start-up scene. Although several interesting apps were developed, including one that tracked the city's banyan trees, none were deemed "financially sustainable", Ritter says.
However, several like-minded professionals went on to form ODHK. In mid-May, the group hosted Make.01, a two-day event which brought together students, journalists, programmers and designers to tackle problems such as MTR delays and food poisoning incidents. Using data culled from various sources, including Data.One, they developed websites, alert systems, infographics and apps to better inform the public.
Even so, awareness of open data remains very low, Ritter says.
"We need to do a lot more," she says. "Open data is not just some 'techy thing' for people to develop apps. It includes broader issues that affect the citizens in Hong Kong.
"It's about how easy it is to get information that really affects our lives, and how information can empower a citizen - that's what we see in other cities."
She cites examples like New York City Mayor Michael Bloomberg's special taskforce to address hundreds of thousands of complaints about illegal subdivision housing. By analysing massive data sets compiled from years of tax payments, complaint hotlines, utilities usage - information that had been largely untapped - a ragtag group of people, some with no background in analysis, was able to draw remarkably accurate conclusions about dangerous and illegally operated housing developments. Due to their work, housing inspection efficiency leapt from 13 per cent of cases addressed to 70 per cent.
This is why Ritter is keen to ensure Hong Kong's open data movement is not an expat club. It's vital to have a good mix of people involved in gathering and analysing data because it will spill over into how policies are made.
It's not always easy to get information in Hong Kong, whether it's vital or not. Often barriers stem from a bureaucratic mindset, says Darcy Christ, a systems designer at Hong Kong University's Journalism and Media Studies Centre (JMSC), who was on a Make.01 team that proposed a reporting system for information requests.
Christ, who has been in Hong Kong for two years, was surprised to learn that a Code on Access to Information aside, the government has no formal policy on how the people can retrieve public information or how the government makes this data available.
There is no centralised system for accessing information, nor is there any structure to enforce legal recourse if a request is not met, he says.
Through his work on the JMSC, he has found that requests for information from the government often meet with vague and cursory responses.
"They cite things like privacy law, they might allude to particular ordinances without specifically referencing [the section]," he says.
"We're trying to raise the bar with this," Christ says, adding that the government has to take a more "top level" approach to ensure that information gets out. It's a sentiment shared by Bastien and Ritter, who says civil servants' often perfunctory attitude to information gathering reflects the government's tendency to "address demands without creating policy" .
Christ's interest in freedom of information has also has led him to become an integral contributor to the JMSC's OpenGov project, a platform that provides resources and training in government transparency and accountability.
Issues of transparency in governance and access to information are even more relevant in the wake of US whistleblower Edward Snowden's recent revelations about extensive surveillance by the National Security Agency.
Still, open data advocates like Ritter and Christ are quick to point out the information they seek falls into very different categories from those released by Snowden or through WikiLeaks.
Open data is defined by three criteria: it must be searchable and not hidden; it must be machine-readable, that is, it does not have to be scraped to be decipherable; and it cannot have limitations on usage - any individual can use open data and redistribute it.
Yet "in many countries open data is [treated] more like a secret," Ritter says.
Comparing the transparency in countries such as Sweden and Germany to the relative opacity in Singapore, she says there is no technical reason to hide information.
"All the barriers are made by governments. The technology itself, the internet, is very open. The design of the World Wide Web is very open. The restrictions come from politics."
Hong Kong could learn a great deal from countries such as Sweden, Germany and Britain that have embraced openness to data, Ritter says. "We have no oil, no agriculture, and no other economies. But we have the brains, so we must become a knowledge-based society" and knowledge comes from data.
Openess often provokes fear in governments, especially in Asia, but Ritter hopes change their thinking.
"Openness can really help you to develop," she says.
This article appeared in the South China Morning Post print edition as: Vital statistics