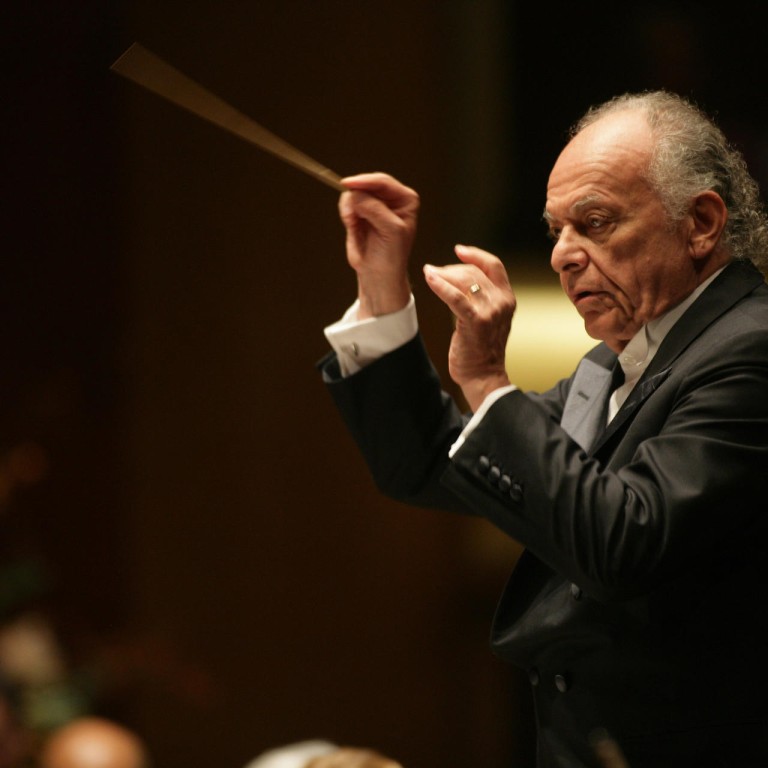 From the first ghostly stroke of the tam-tam it was clear this was not a song of glorious battle or nostalgic lament for the dead.
This is an anti-war portrait, bitter and tragic, and a model of modernism, with no memorable tune or traditional hymn or march. Its power comes from the triple layering of choir and orchestra, children's choir, and soloists.
British composer Benjamin Britten weaves the first world war poems of Wilfred Owen with the traditional text to create a piercing depiction of war at its worst. Conductor Lorin Maazel (below) led with authority as the evening progressed, making the most of the music's wrenching beauty.
Britten was a master of word painting. While one listens, virtual images appear to the inner eye. The opening section seemed like a battlefield in the mist.
The Hong Kong Children's Choir was hidden backstage, but I could hear every word, even in Latin. They were beautifully prepared and sang gracefully. The chamber orchestra played with ironic jauntiness.
As good as the choirs and orchestras were, the high points were provided by the soloists. Tenor Timothy Robinson and baritone Michael Anthony McGee were late replacements and they carried away the show. Soprano Nancy Gustafson's part was not as prominent, but she had a fine moment as she alternated with the choir in the section.
The most wonderful spot of the evening was the duet between the baritone and the tenor in It is a flowing outpouring of harmony between the two men, interspersed with a prayer by the children's voices.
The last section, , had a big sound, with intense word painting of slaves craving liberation, earthquakes, and the day of wrath. is wrenching in its contrast between the angelic choir and a terrifying poem about the poet confronting a soldier he killed.
The very last sound from the choir was the rich "n-n-n" of "amen", released with beautiful hand gestures from Maazel. The audience let a few beats of deep silence go by before applauding.