LIFE
Get more with myNEWS
A personalised news feed of stories that matter to you
Learn more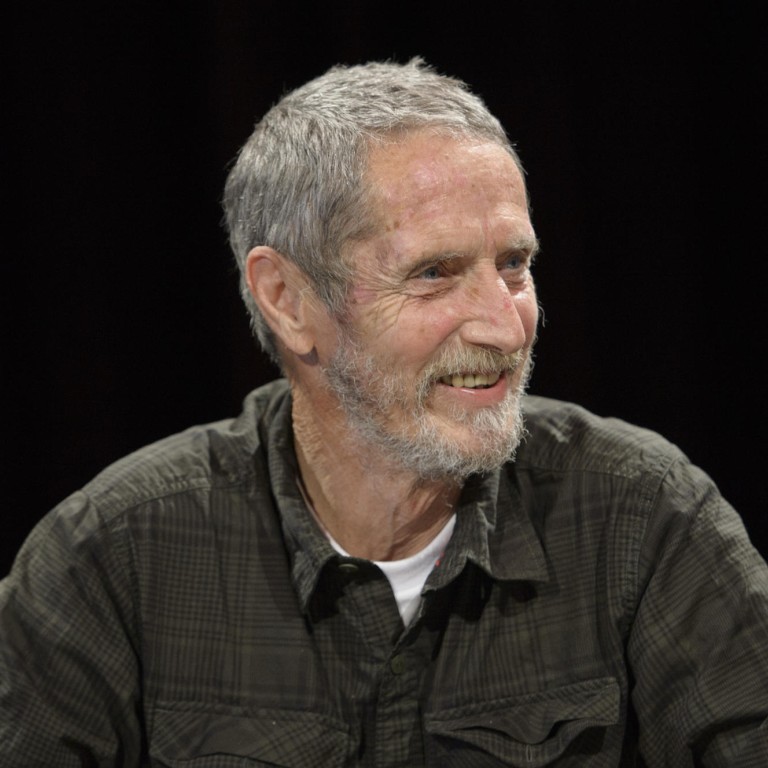 Venice hosts International Contemporary Dance Festival
Venice's enchanting waterways have lately given rise to political discord, such as on June 4, when mayor Giorgio Orsoni and more than 30 fellow government officials were charged with corruption related to a flood-control project. But the converging Po and Piave rivers will soon revert to a more customary role - acting as a fluid crossroads for a vanguard of cutting-edge art.
Starting on Thursday, it is dance. The citywide 9th International Festival of Contemporary Dance is part of the performance arm of one of the world's oldest contemporary art exhibitions, the Venice Biennale. Running concurrent to the Biennale's 14th International Architecture Exhibition, dance of all varieties will tumble forth over 10 days at the city's many squares, theatres and performance spaces. The Corderie dell'Arsenale will host ongoing dance activities, with six stages specially set up for the events.
Curator Virgilio Sieni, a choreographer and a leading figure in Italian contemporary dance, has assembled an impressive roster of 30 choreographers and dance companies for the festival's 42 productions, of which 28 are premieres. Many participants are Italian, but guest artists will pile into the City of Water from Japan, France, Belgium, Spain, Norway, Israel and the US.
The dawn-till-late-night throng of dance concerts will cohere, or not, under the festival's aspirational title, ("New World"), further delineated by the tagline, "Gesture, Place, Community".
"The theme is born of the possibility of renewal of community through the body itself, through its ability to move, practise and observe," says Sieni in an e-mail.
Stefano Tomassini, a University of Lugano dance historian who assisted Sieni in the festival's staging, explains: "We are at the end of a story in dance. We need a new story. We have to think not about the show, not about the aesthetic, but about how dance and the body can promote new community. When we say 'contemporary dance,' we don't consider what is dance. We care about what is contemporary." In Sieni's practice, that means a return to a basic gestural language that all human beings share. It's a stripping of artifice and ornamentation to reveal dance's most human and universal components.
This choreography can be beautiful, moving; it also offers the possibility of community rebirth, the festival's theme.
Working at Florence's Accademia sull'Arte del Gesto, Sieni has choreographed for non-dancers; his ideas synchronise with those of Italian philosopher Giorgio Agamben, in particular the notion of , or "pure routine".
It's a kind of anti-dance, and it will be on view in the festival. Rather than distance itself through abstraction and the pursuit of technique, this dance offers the audience an unmediated, subjective experience. One practitioner is France's Jérôme Bel, whose will be staged at Palazzo Grassi between Thursday and June 22.
Cristina Rizzo's on June 27 stems from Turkish folk dances and explores the memory of gestures, both folk and contemporary. She has also choreographed Ravel's , to be staged on Thursday.
The Golden Lion for Lifetime Achievement in Dance this year goes to American choreographer Steve Paxton, a pioneer in contact improvisation. Paxton's - a sequence of episodes performed by Slovenian dancer Jurij Konjar - will have its first Italian viewing in 32 years on Friday.
In-progress showings of Sieni's own special project, ("Notes on the Gospel according to Matthew"), illustrating 27 scenes from the Gospel and engaging 200 performers, will be offered. The completed version will appear at the Teatro alle Tese on the first three weekends of July, closing the festival.
"Artists were invited to use dance as a territory of gesture and transmission to articulate ideas about community and place. They'll conduct a dialogue between body and place, scattered across the city, to generate a geography of pathways," says Sieni.
This article appeared in the South China Morning Post print edition as: Contemporary dance flows into the City of Water