LIFE
Get more with myNEWS
A personalised news feed of stories that matter to you
Learn more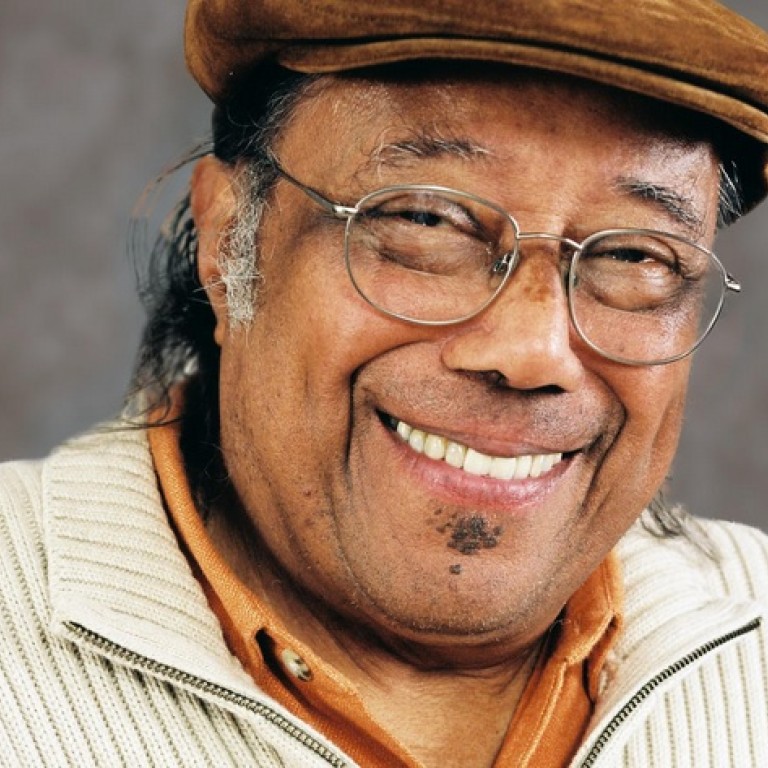 Blue Notes: by Robin Lynam
Face-to-face chats with pianist Allen Youngblood are always a pleasure, but I have come to dread his phone calls. Almost always he's calling to tell me a notable jazz musician has died. This time it was Horace Silver, on June 18, at the age of 85.
One of the greatest jazz pianists and composers of the post-bebop era, Silver was born and grew up in Connecticut in the United States. His father was an immigrant from the then Portuguese Cape Verdean islands, and their folk music had an important influence on his playing and composing.
Silver's signal achievement was to develop a style which fused elements of gospel and blues with bebop. Within it, he composed a catalogue of often instantly memorable original tunes which added a substantial new chapter to the jazz standards book.
Called "hard bop" by critics, Silver's music offered an accessible alternative to the freneticism and self-conscious complexity of bebop. He described his approach to composition as "meaningful simplicity", and the description fits his playing equally well.
A tenor saxophonist turned pianist, Silver was discovered in 1950 when his trio backed Stan Getz for a Connecticut club gig, and were invited to join "The Sound" on the road. Getz also employed Silver in the studio, and recorded some of his early compositions. The exposure allowed the young pianist to establish himself in New York as a sought-after sideman.
Perhaps because he also played their instrument, saxophonists found Silver particularly sympathetic - after Getz he played with Coleman Hawkins and Lester Young - and he made his first recording as a leader when booked for a Blue Note Records session accompanying Lou Donaldson in 1952.
Donaldson couldn't make the date, and Blue Note founder Alfred Lion asked Silver to take it over, beginning a relationship between artist and label that lasted until 1979.
The drummer that day was Art Blakey, with whom Silver founded The Jazz Messengers. The two men jointly led the outfit through the period which produced the classic and albums - still among the finest live recordings in jazz.
Of the original Messengers' co-leaders, it is Blakey who enjoys the greatest reputation as a talent scout, but the list of notable musicians who have passed through the ranks of the Horace Silver Quintet is almost as impressive as the Messengers' alumni roll call.
As a composer, Silver struck gold with the standards and for the Jazz Messengers, followed by for the first of his quintets. Among the hits that followed were , , , and two that celebrated his Cape Verdean heritage, and .
A visit to Brazil, where he paid some attention to what he described as "the authentic bossa nova beat", reminded Silver of parties during his childhood where his father and uncle would play the music they had grown up with.
Silver's later music was not always as well received as that of his 1950s and 1960s heyday, but much of it has stood the test of time well. His last recording, released in 1998, was entitled , something that was abundantly evident in his playing.
Youngblood believes Silver's Cape Verdean roots made his music "especially unique and funky. What made him great besides his playing and compositions was his humanity - a major player in the jazz world in my opinion".
Youngblood once experienced the generosity of spirit for which Silver was known. As a young musician, recently arrived in California, he was preparing for his first gig as a leader at The Lighthouse Café in Hermosa Beach, Los Angeles County, when Silver showed up.
"I was standing outside and suddenly there was Horace Silver, on a bicycle. He asked me 'Are you Youngblood?' and I said 'Yes'. He told me he had heard great things about me and to 'Keep on young brother'. Then he rode off."
 
Three classic albums featuring Silver.
(1955, Blue Note): an album that did much to define the hard bop style. Here Silver leads a classic Jazz Messengers line-up. and make their first appearances here.

 

(1959, Blue Note): arguably the strongest of a run of almost uniformly strong albums from 1955 to 1969. and are among the highlights.

 

(1964, Blue Note): Silver embraces his Cape Verdean heritage and marries bossa nova with hard bop. Joe Henderson's solo on the title track made it a career-defining moment for both men.