LIFE
Get more with myNEWS
A personalised news feed of stories that matter to you
Learn more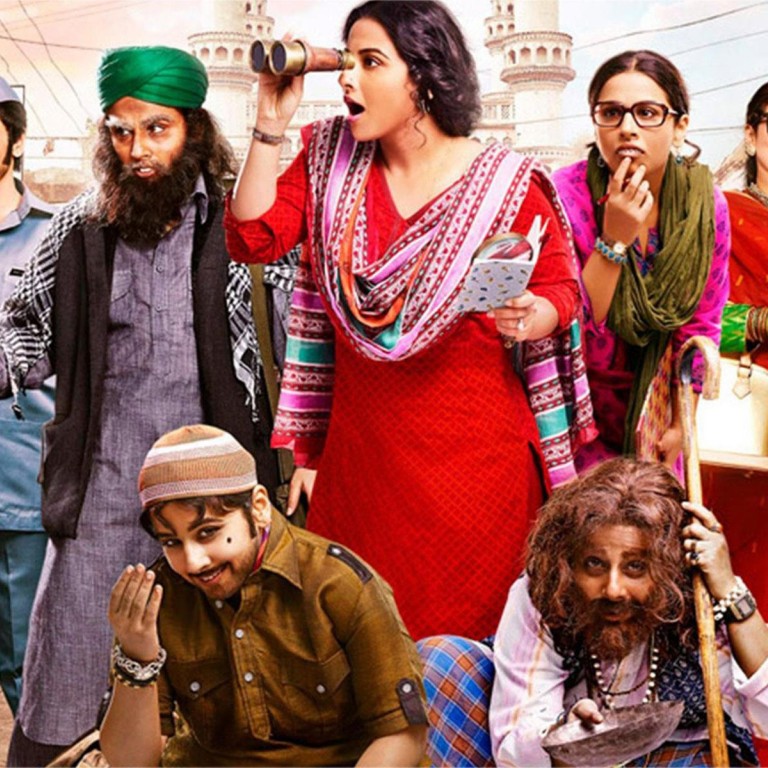 This month saw the release of former Miss Asia-Pacific turned Bollywood actress Dia Mirza's second film as a producer.
Unlike with the first film she produced, 2011's , the 32-year-old Mirza doesn't star in . Instead, Vidyan Balan has the lead role in this female-centric film about a young woman who wants to be the best detective in the city of Hyderabad.
Just two months earlier, another 32-year-old beauty queen turned actress, Priyanka Chopra, announced her intention to join Bollywood's actress-producer ranks. will see the A-list star take on the role of a dancer turned politician in front of the camera, and co-producer with the film's director, Madhur Bhandarkar, behind it.
In addition, another popular actress, 26-year-old Anushka Sharma, will see her maiden venture as producer released in September this year. As with Chopra, Sharma will star in the movie she's producing: , an action thriller about a road trip that takes a bad turn.
What makes these actresses, who are in their acting prime, take to production? Popular film critic and television host Anupama Chopra points to a general trend towards a greater female presence in key positions in Bollywood in recent years.
"The success of films such as , and have spearheaded a change. Filmmakers and distributors now know that female-led films can be commercially successful," she says.
Although the likes of (starring Kangana Ranaut) and (starring Sridevi) have had male directors and producers, the fact that these films, whose stories focus on individual women and their concerns, have found receptive audiences at home and abroad has helped make it an exciting time for women in Bollywood.
They also may have emboldened a number of A-list Bollywood actresses to decide that they want to produce films as well as star in them.
It used to be that the likes of superstar Aishwarya Rai would be content for a film's production to be a family affair. As an example, her 2003 film, , was co-produced by her brother, Aditya, and family friend Shabbir Boxwalla. And that tradition has continued with Sonam Kappoor's 2010 movie, , and her upcoming film, , having been produced by her superstar actor father, Anil, and sister, Rhea.
It also used to be that those Bollywood actresses considered past their prime would turn to producing movies under their own banner. Producing movies in order to control casting and scripting decisions was something that ageing actresses would resort to in a bid to prevent their film careers from stalling or ending entirely.
Actresses such as Preity Zinta, Ameesha Patel, Shilpa Shetty, Manisha Koirala and a few others have all travelled down this road.
The then 39-year-old Zinta's (2013) was billed as her comeback movie, but the film turned out to be a box office failure. Shetty's , which she co-produced with her husband Raj Kundra, was a commercial and critical failure.
On the other hand, when actress Pooja Bhatt turned producer, she made a series of low-budget but profitable movies such as and . Unlike many of the other actresses who turned producers though, Bhatt, now 42, prefers to stay behind the camera, and has not appeared in a film since (2001).
However, it's increasingly the female stars who are in their prime who are deciding to take creative control. "If they can't get scripts with strong female roles, they are creating or backing them," Chopra says.
"I think this is a natural development. Bollywood already has women directors such as Farah Khan and Zoya Akhtar who are commercially successful. We also have female studio heads such as Ektaa Kapoor. And all leading male actors are producers themselves so I think it was just a matter of time until young actress-producers would also emerge."
It remains to be seen how Chopra's and Sharma's turn out. If successful, these young actress-producers could have far-reaching effects on the way actresses pick roles in Bollywood.
Chopra hopes the new brigade of actress-producers will bring script-sense and sensitivity to the table. "I don't think they are obliged to create feminist cinema, but I hope the films they do have textured and nuanced roles for women," she says.