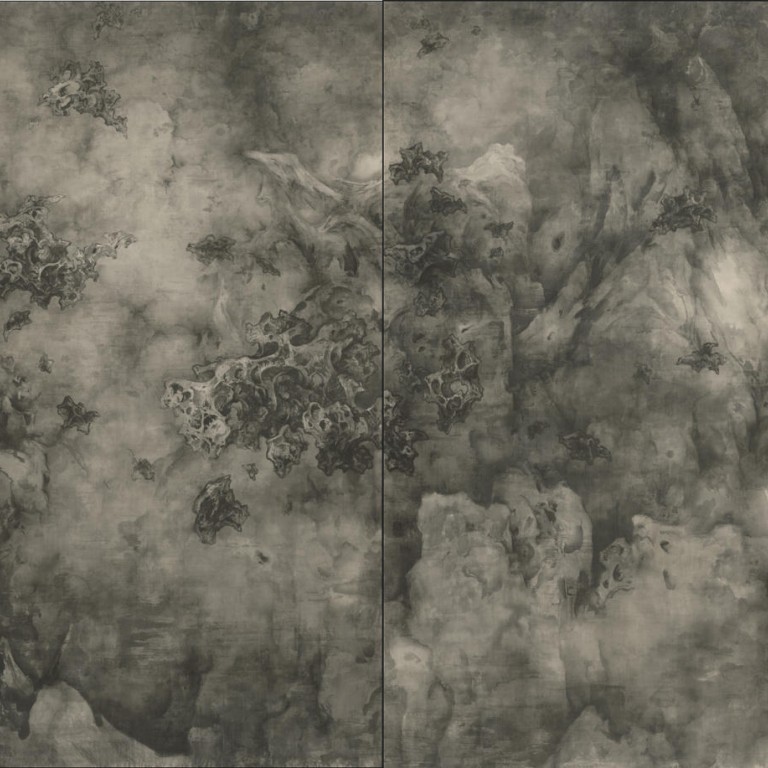 Review: Knowing Heaven and Earth through Observation
Featuring 39 works produced in the past seven years, this is the first major museum exhibition for the Ningxia-born artist Tai Xiangzhou. Tai has only devoted himself fully to ink painting since 2006.
He previously had a successful career in digital media and technology. His rise to prominence as one of the most highly respected ink painters of his generation has taken less than a decade.
In this exhibition, Tai brings ancient cosmic forces to life. His artistic objective is to communicate the view of the universe through landscape painting. Well-versed in cosmology, Tai quotes Stephen Hawking: "Our goal is simple. It is a complete understanding of the universe … and our own existence."
Visitors are greeted with two imposing landscapes done in the manner of 10th-century painter Juran.
Behind them are two landscapes that emulate the style of Northern Song dynasty landscape painters Fan Kuan and Guo Xi. These four works illustrate Tai's reverence for his artistic heritage and the starting point for his later creative works.
Tai demonstrates a deeper interpretation of the traditional landscape painting in his series. These imaginary utopian worlds are composed of dense, monochromatic rock formations softened by waterfalls, misty clouds and nuances of light. Although stark and imposing, a certain peace and serenity pervades.
(above) is simply astounding. The image immerses the viewer in an otherworldly realm, in which rock formations and meteorites emerge from the clouds. Tai allows us to experience the forces at work in the universe. The result is beautiful and formidable.
Olivia Wang