LIFE
Get more with myNEWS
A personalised news feed of stories that matter to you
Learn more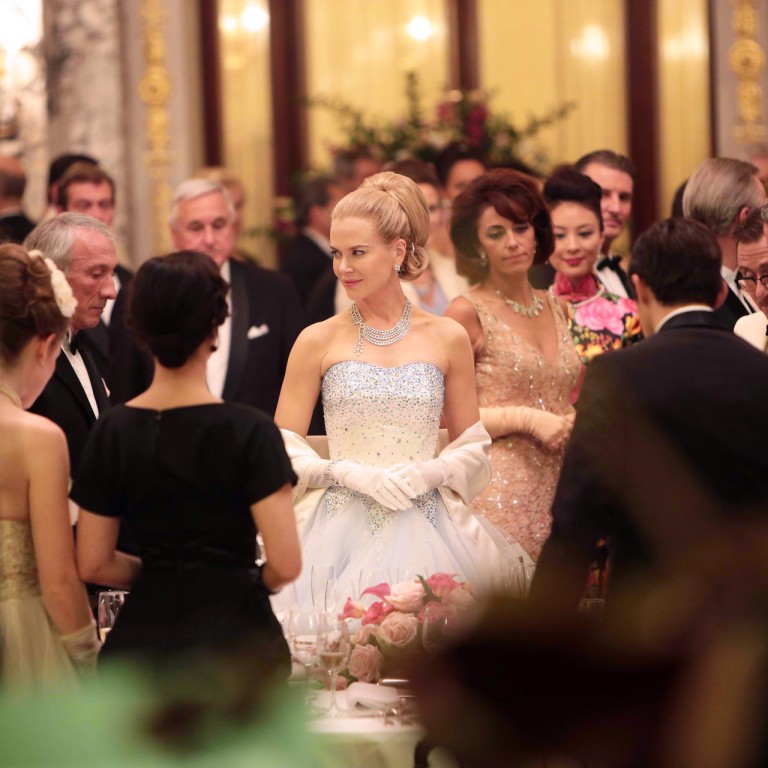 Grace Kelly biopic fails to come to life
A new Grace Kelly biopic starring Nicole Kidman has drawn derision from critics and disdain from Monaco's royal family
You could make numerous movies about the life of Grace Kelly. Perhaps on her Philadelphia upbringing, with an ex-bricklayer father who won three Olympic gold medals for rowing, who later told her that he felt her career-choice of acting was "a slim cut above streetwalking". Or her spell at New York's American Academy of Dramatic Art, working as a model to support herself, before launching on Broadway. And then there's Hollywood: 11 feature films in five years that turned her into a superstar.
Of course, no Kelly film would be complete without her fairy-tale ride from an Academy Award-winning actress (for her beleaguered wife in 1954's ) to Princess Grace. Kelly first met Prince Rainier III of Monaco in 1955, when she was attending the Cannes Film Festival. Within a year, she and the prince were married in what was dubbed "the wedding of the century" - the sort of lavish ceremony that made even the recent nuptials of George Clooney and Amal Alamuddin look frugal by comparison.
Yet little of this is in Olivier Dahan's , a film that stirred up controversy and catcalls in equal measure when it opened this year's Cannes Film Festival. Starring Nicole Kidman as Kelly, it begins as she walks off the set of her final movie - the Bing Crosby-Frank Sinatra-starring - in a dreamy tracking shot that transports her to her new life in Monaco. There she finds herself with a husband (played by Tim Roth) more interested in international politics than domestic trifles.
Dahan clearly attempts to show, as the opening quote from Kelly states, that "the idea of my life as a fairy tale is itself a fairy tale". The film begins in December 1961 with old friend Alfred Hitchcock - who gave Kelly three of her most celebrated roles, in , and - arriving in the principality to offer her the titular heroine in .
"For me, the movie is really about a woman who has to make a choice," says Dahan, "between a normal life with her family and Hollywood."
Part portrait of a marriage, part psychological character study, Dahan's film actually becomes a political drama as Rainier battles with French president Charles de Gaulle, who demands that the citizens of the tax-free principality pay their dues and deliver the proceeds to France - or risk Monaco facing military action. The story of the leaders of a small territory trying to stand up to its much larger and powerful neighbour may resonate with Hongkongers.
"The political aspect is not, for me, the main thing," Dahan says. "It's the background to draw the landscape where she has to choose. When you make a choice, you make a choice in a certain situation. So the situation for that period of time for her was a political war. It has an influence on your choice. I needed that background, not for talking about French politics but to see how complicated it was for that woman, to make a real choice."
At the time, rumours suggested Rainier only married Kelly to gain an heir. With Frank Langella's priest telling her that playing princess is "the greatest role of your career", her choice comes to see her stand by her man in his moment of political need, the film even suggesting Kelly's finest hour was to organise a Red Cross ball to help smooth over the rocky diplomatic relations between France and Monaco.
Never mind, of course, that the real achievements in Monaco were her many philanthropic causes, such as establishing AMADE Mondiale, set up to promote and protect children's welfare.
Even before the Cannes mauling, was on rocky ground. Prince Albert, one of Kelly's three children with Rainier, condemned the film as a farce. A statement read: "The Princely family does not in any way wish to be associated with this film which reflects no reality and regrets that its history has been misappropriated for commercial purposes."
But, argues Roth: "I don't think if they saw it, they'd really have any problem with it. Maybe they'll see it some time quietly down the line."
Understandably, Albert, his older sister, Caroline, and their younger sister, Stephanie, have no wish to remember their childhoods as anything but idyllic. When Albert was recently interviewed in magazine, he called Kelly "a loving and caring hands-on" mother, "even more beautiful on the inside". He also dismissed the notion that she was unhappy, depressed or at odds with her husband. "We never had a sense of any of that."
True or not, it's easy to see why her son would remember things in this way - not least because Kelly died in such tragic circumstances in 1982, aged just 52. Driving back home after a trip to France, she suffered a minor stroke and lost control of her car, which plunged off a cliff. Suffering horrific injuries, she died in hospital the following night. Nodding to this, Dahan's film shows a distraught Kidman behind the wheel, almost losing control of her vehicle, in a foreshadowing of events to come.
On the other hand, doesn't make reference to the long-held rumours that back in her Hollywood days, Kelly had slept with just about all of her leading men - from William Holden to Gary Cooper. When her affair with the married Ray Milland came to light, gossip columnist Hedda Hopper called her "a nymphomaniac" - little wonder then that Rainier didn't want her back in Hollywood.
Yet such tongue-wagging didn't ever dent Kelly's reputation as a fine actress - one who was even self-confident enough to turn down a role in to take up Hitchcock's offer of , playing the girlfriend to James Stewart's wheelchair-bound voyeur. Beloved by all, perhaps Stewart put it best at her funeral: "Grace brought into my life as she brought into yours, a soft, warm light every time I saw her."
Grace of Monaco
GOOD GRACES
Five films and roles to remember Grace Kelly by
In what was only her second feature film appearance (after 1951's ), Grace Kelly turned heads as the pacifist Quaker wife of a small-town marshal played by the great Gary Cooper.
The blond actress from Philadelphia's second film with "master of suspense" Alfred Hitchcock (the first was ) had her playing the Manhattan socialite-model girlfriend of James Stewart's photographer with a broken leg who thinks he's witnessed a murder from his flat's rear window.
Kelly was rewarded with a best actress Oscar for her "de-glammed" performance against type as the long-suffering wife of an alcoholic actor played by Bing Crosby.
The stylish Kelly appeared very aristocratic opposite fellow Hollywood royal Cary Grant in Alfred Hitchcock's elegant heist movie that was partly shot on location in Monaco and on the French Riviera.
The luminous star's final film before she became Princess Grace of Monaco had her playing a beautiful ice queen in this star-studded romantic musical comedy re-telling of 1940 hit that also stars Bing Crosby and Frank Sinatra.
This article appeared in the South China Morning Post print edition as: A princess act